It can be difficult to choose a destination that is great for the whole family. You can search for the best family holiday destinations and get different results each time. But what are you looking for in a family holiday? Depending on the type of holiday you want of course will affect your choice of destination. But the main thing you want is somewhere great for kids and adults alike. So take a look at these great places and find the best family holiday destinations for your family in 2018.
Crete, Greece
Crete is the largest Greek island and has an amazing mix of diverse landscapes.  It is also located the furthest south of most of the rest of the country. Kids will love Acqua Park, which is a waterpark with slides and rides for the children and relaxing spots for the adults. Plenty to keep you all entertained. There are also lots of historic sites to explore, including the city of Chania with its fortresses and lighthouses. The main draw to Crete however, and what makes it one of the best family holiday destinations 2018, are the beaches. Beautiful golden and white sands lapped by turquoise waters, these beaches are the perfect places to relax and enjoy the sunshine.
Best time to go – late May to early October is when it's sunny, the temperatures are hot, and the water is perfect for swimming.
Phuket, Thailand
For beautiful beaches, friendly local people and a taste of the exotic why not choose a fantastic family holiday in Phuket. This Thai Island is easy to get to, has plenty of family-friendly beaches, and lots of great delicious local food. It is a great mix of cultural sites, fun things to do and gorgeous relaxing spots.  Top things to do in Phuket for families include the Aquarium at Cape Panwa, boat and snorkelling trips, mini golf at the dino park and Phuket bird park. For culture and great views visit the Big Buddha at one of the highest points of the island.
Best time to go – early November to late February is when it's cooler and dry, avoiding the Monsoon season.
Playa del Carmen, Mexico
This part of the world is well known for its all-inclusive hotels and complexes. These kinds of resorts offer an amazing experience for families with children, not to mention spectacular sunshine and beaches. If you book a family-friendly hotel, you can be sure that there will be plenty of on-site activities to take part in. Some even have kids clubs to keep them entertained. If you want to venture outside your hotel complex, you can enjoy other local activities. Visit the ancient Mayan sites such as Chichen Itza or Tulum or make a splash in one of the water parks.
Best time to go – March to June for warm weather before it gets too hot, especially for kids.
Cusco, Peru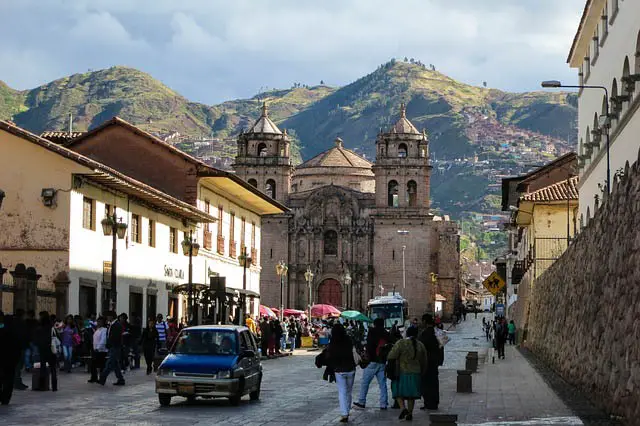 Want a family adventure? Cusco is a fantastic place for a holiday with the family, especially if you love history and nature. Cusco is a beautiful town in Peru but it is at quite a high altitude so you'll need to acclimatise before doing anything strenuous. Spend the first few days exploring the local markets and museums before heading out on a hike. Take the opportunity to see the surrounding mountainous areas. Of course, you must take a trip to see the famous Macchu Pichu. Combine this with a hike or take the train directly to the site.  Other things to do in this area include the Dinosaur Park which features statues of dinosaurs found in Oropesa, around half an hour from the city. Also, there's the Awana Kancha where you can see and feed the llamas, alpacas and vicunas up close and learn a bit more about them.
Best time to go – between May and September is the driest season and the best time to visit especially when hiking and visiting Machu Picchu.
Paris Disneyland, France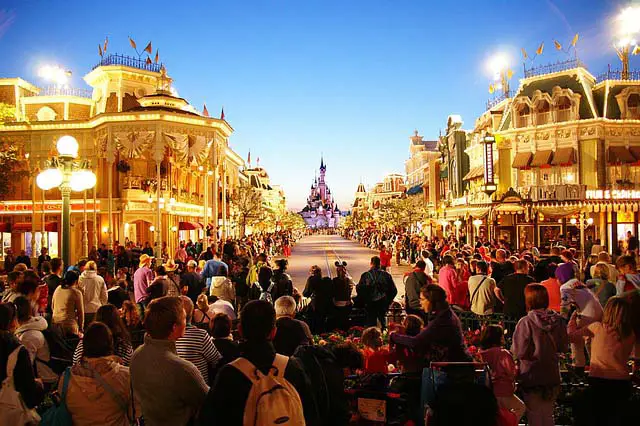 A great place to visit and easy to get to from Europe. Most kids would love a Disney trip and Disneyland is usually a more budget-friendly trip than Disney World in Florida. There are new attractions for 2018 including the Marvel superheroes summer and Star Wars tours. Meaning Disneyland is not just for the smaller children there's plenty to do for the whole family. There's  lots of rides, places to eat and evening entertainment too.  Look out for special offers, free kids spaces or meals included to save yourself some money before you book.
Best time to go – for fewer crowds visit midweek during mid-January to mid-March and mid-April and May. But any time of the year is fine really!
Tenerife, Canary Islands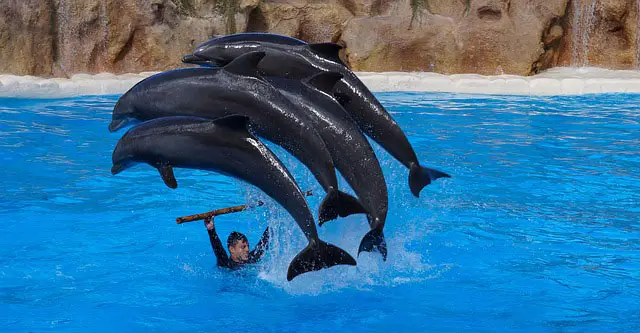 If you are looking for an easy family holiday with everything you need in one place, then Tenerife is a good idea. There are different sides of the island, but you'll find lots of family friendly hotels and apartments near to the beach, and resorts that are popular with the Brits. If you have fussy little eaters don't worry. There's plenty of choice in restaurants, with familiar chains found in the towns to keep everyone happy. If you are looking for a home from home feel with the added bonus of sea and sunshine Tenerife might be for you. Sometimes thats what you need in best family holiday destinations. Things to do here include Siam water park, visiting Mount Tiede and Loro Parque zoo and aquarium.
Best time to go – May to July are great for hot and dry summer weather. But you'll still get good winter weather too.
Which do you think are the best family holiday destinations for 2018?
So there you have it. Some great and different destination examples to think about for your next family holiday. Depending on what type of holiday you want there are lots of different options and the above examples name but a few. Which destination would you choose?  Would your family prefer an adventure holiday? A beach resort? Activities and entertainment? Or a variety mix? Whatever you choose, make 2018 a holiday year to remember.
Please follow and like us: