Hawaii – one of the most sought-after destinations in the world. It sits in the Central Pacific, a volcanic archipelago made up of eight main islands. Every year, it attracts at least 8 million visitors with its promise of an evanescent sunny beach experience, a unique look at the culture and tradition of the Oceanic state, and a spectacular view of the diverse natural scenery.
For this reason, lots of travelers splurge on their Hawaiian vacation. Spending for big island rentals like Hawaii mansions or coves is nothing compared to the island experience you are being treated to. Of course, to truly maximize that experience, you need to know the best places to go to during your trip. In this article, we will talk a bit more about the destinations that you definitely should not miss out on. We will also cover some helpful information you should know before going on your trip.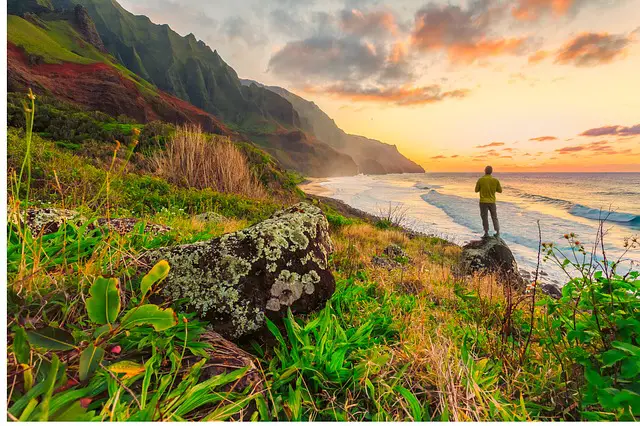 Honolulu
Let us start this list with the capital and county seat of Hawaii! Honolulu is the largest city in the archipelago, and it is home to an estimated 402,694 residents. Just like any other city, you can find a shopping and entertainment district here like the Ala Moana Center, Chinatown, and various local boutiques. There is also a vibrant arts scene, nightlife, and countless food destinations.
But one of the biggest tourist magnets here are the historical landmarks like the Lolani Palace (located in downtown Honolulu), where you can get a glimpse of old-world architecture. You can also join a walking tour going to the Hawaiian State Art Museum. Honolulu is also very famous for Waikiki beach, which is said to be the place where surfing was invented. Here you can ride the 'rad' waves until your legs tire and it is a place that I absolutely loved.

Maui
If it is a beach adventure you are looking for, then you should look no further than Maui. There are many places here where you can dive, snorkel, wakeboard, and paddle. If you do not know how to surf, there are many schools that can teach you how this is done, and equipment and lessons are provided for surfing beginners. The beaches in Maui are perfect if you are looking for a relaxing swim or just a place to sprawl on the sand getting that sun-kissed tan that will make all your friends jealous. There is even a green sand beach here too! 
But if you want to explore the island beyond the beaches it offers, you can learn all about Maui heritage at the Lahaina Historic Trail. Here, you can hike through the Iao Valley State Park and be surrounded by the beautiful natural scenery. Before the day ends, make your way to Kaanapali Beach to watch a sunset cliff-diving ceremony. You can also try Maui whale watching for some fabulous sea experience! Other places to visit include a trip to the Haleakala National Park, Maui Ocean Center, or riding the Sugar Cane Train. 
Molokai
Some travelers go to Hawaii to escape the cities and crowded places in general. If you want a true escape from urban life, you need to go to Molokai where nature is the highlight. Endless greenery seems to envelop Molokai, and picturesque views of distant mountains and volcanoes make it the best place to get a healthy dose of natural beauty. I loved spending my days there relaxing and lounging under the swaying palm trees and swimming in the beautifully clean and crystal clear waters.
You can also rent SCUBA gear at any of the outfitters in the island. If you want you can also rent fishing gear, kayaks, and surfboards, which makes for a variety of activities to enjoy without the masses of people. Aside from this, local outfitters can also help you arrange tours to macadamia nut farms or coffee plantation, whale watching expeditions, deep-sea fishing, or you could also take a mule ride at Kalaupapa National Historic Park which used to be a leper colony!
Hawaii Volcanoes National Park
Hawaii was formed by some of the most powerful forces on the planet: volcanoes. The volcanic activity that created the islands still exists today in the form of the Hawaii hotspot, where lava continues to flow from underneath the sea forming new islands and landmass. At Hawaii Volcanoes National Park, you will get to experience watching live lava flows, and up close too! The Kïlauea Volcano is the largest and most active volcano in the world, continuously produces lava flows. The best view is definitely from the observation deck at Thomas A. Jaggar Museum or if you want to get an extra special glimpse, a helicopter tour is the way to go. My tip would be to try and catch a boat tour, there is nothing more beautiful than watching lava make its way into the sea.
Things you need to know before your Hawaii trip
Directions work a little differently in Hawaii. When asking for directions, their terms might confuse you a little. The locals do not simply say 'turn right' or 'turn left', instead they use things like:
Leeward – the dry side of the islands

Mauna – refers to a place near the mountains

Windward – the west side of the islands

Kai – refers to a place near the ocean
Learn the lei etiquette
We all know what a lei looks like: it is a garland of flowers given as a welcoming gift to visitors. But there is a right and wrong way of receiving, wearing, and disposing of the lei. Make sure to take note of the following:
Let the greeter put the garland on you. Do not take it from them and wear it on your own.

Since it is a welcoming gift, it may be offensive to refuse a lei.

If your lei is starting to wilt, there are two options to dispose of it:

Place it in the garden to 'return it back to Earth'

If you are in a hotel, ask the staff to place it in a garden for you
Once you've got it figured out, it's all easy sailing from there.
The Undeniable Beauty of Hawaii!
The most important part of your Hawaiian trip though is to make sure you immerse yourself in all the wonderful nature and cultural experiences possible. Talk to the locals and have a genuine interest in their culture, because there is so much to learn about Hawaii, beyond the activities and the beaches. You are truly going to experience a trip of a lifetime. Enjoy!
Please follow and like us: