Mention the words 'road trip' and you start to imagine long winding roads, beautiful views and a feeling of freedom. These things are often forgotten in the modern world. These are all a huge part of the attraction of road trips and the reason that many of us plan them every year.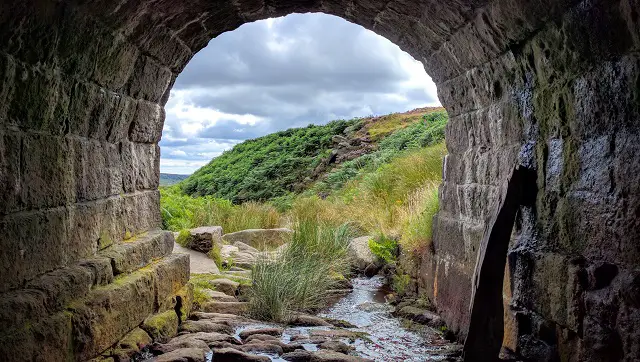 Not only do they feed the soul of a solo traveller, but a well-planned road trip is an excellent way to spend a great family holiday. City breaks are great, but road trips really get you out there and seeing the sites, meeting the people, tasting the best local food and drinks.
In this article we give you a rundown of road trips in the UK. This includes tips on how to get set and ready to for the road. You will also find out how to prepare yourself, your budget and your car for a long journey. We then explore the individual countries that make up the United Kingdom including Wales, England, Scotland and Northern Ireland. We discuss the best road trips in each, the best attractions to visit and some of the best food and drink to experience.
Check More Posts About Road Trips:
Get Set
Road trips should fill you with a sense of freedom. However, planning your routes, prepping yourself and your car are a good way to ensure that the trip goes smoothly.
Preparing your car for a long journey is going to potentially save you a huge amount of hassle in the long run. Start by either undertaking yourself or getting a professional to check over the main elements of the vehicle. These will likely differ based on the type, age and model of car. It will certainly include checking the oil and coolant levels, the tyre pressure and the general structural condition.
Planning costs will vary widely on the fuel efficiency of your vehicle. Newer vehicles typically have better mileage per gallon due to environmentally focused changes in the car industry. Work out your budget and costs beforehand. This will help you keep track of the spending you are going to make and limit any nasty surprises.
If you are using a motorhome or a caravan, it is even more imperative to have it insured. Just make sure to compare the best quotes for static caravan insurance before making a decision on which one to buy.
Wales
First on our list of stunning countries to visit on your UK road trip is Wales. It is famed for its rolling mountains, friendly people and brilliant food. Wales is a must for any road tripper that wants to breathe in the fresh country air.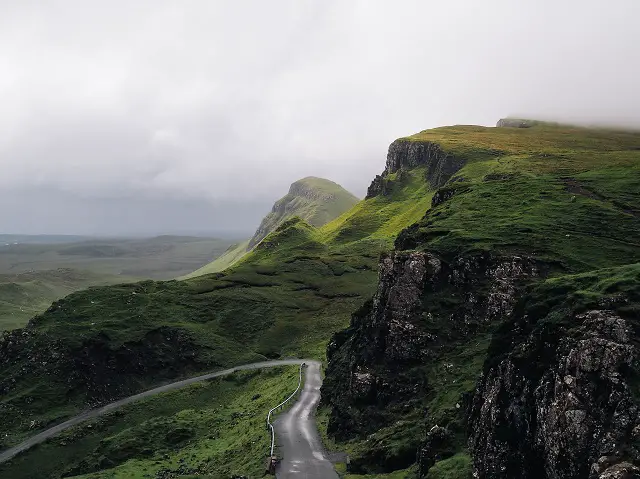 Routes
Without a doubt the most stunning roads to drive in Wales are through the mountains. The most famous and arguably the most of beautiful are the Brecon Beacons. Driving through the area is a pleasure with many attractions like famous mountain paths to unique whisky distilleries.
Attractions
The main attraction in the Brecon Beacons are undeniably the mountains themselves. Stunning and rolling, these are a national pride of the Welsh people. One mountain worth visiting, famed for its history with the UK elite military force the SAS is Pen y Fan. This mountain is a tough climb in winter, but can be taken as a leisurely stroll in warmer months. The beacons are also home to the most famous distillery in Wales – Penderyn. You can take tours which offer a fascinating glimpse into the process of creating whisky as well as other spirits including gin and 'welsh cream'.
England
Road tripping in England gives you the opportunity to step off the beaten path of tourist in areas such as London and experience what the rest of the country has to offer including incredible scenery and world class food and drink.
Routes
Heading north to Yorkshire give you a glimpse into some of the most stunning countryside the country has to offer. Routes through this area will take you through a variety of environments, from moors to dales. The area is steeped in history, being the site of the famous War of the Roses and playing a crucial part in the medieval history of the country.
Attractions
If you love food and drink then a trip through Yorkshire will not disappoint. Famed for its real ale and cheese, the area lives up to expectations with innovative and local micro-producers as well as big and famous food and drink businesses.
Northern Ireland
Notorious for its green and pleasant lands, Ireland offers stunning road trips to any visitor that wants to really explore the area as a whole.
Route
The Causeway Coastal Route is undeniably one of the most stunning routes you can take in the UK. Running from Belfast to Derry-Londonderry it will take you across the majority of the coast line that Northern Ireland has to offer.
Attractions
This route has a vast number of must-see attractions. The most famous of which is Giants Causeway, which is an area made up of 40,000 interlocking basalt columns, the result of an ancient volcanic eruption. The Gobbins is another must visit area that offer breathtaking views of the area.
Scotland
Scotland offers arguably the most visually stunning landscapes of the UK and are an absolute must-do for visitors that want to get involved in a true highland experience.
Route
A relatively new and popular route around Scotland is that of the North Coast 500. This route takes you 500 miles across some of the most stunning scenic and coastal paths the country has to offer. It is a well-planned and documented route with various itineraries available.
Attractions
The star of this route is definitely the scenery, with the mountains and coastal views you will experience being absolutely stunning. Each area you will visit will have natural attractions that can be admired by sea or land. There is also an incredible amount of world class food and drinks across the route that should you experience. Make sure you don't miss out on trying the Scottish dish of haggis and their world-famous whiskies.
An Amazing Holiday Guide to Road Trips in the UK!
The above are suggestions that include tips on how to prepare yourself, your budget and your car for a long journey. We have presented some of the best road trips in the UK with options for all countries including Wales, England, Northern Ireland and Scotland. With our indications for the best attractions, sites and food and drink to try when experiencing these road trips, you will know how to get started. Enjoy your UK experience!
Please follow and like us: