When it comes to the beautiful Greek Islands there are plenty of things to see and do. But what about the gorgeous seas that surround this sun-soaked destination. There are lots of different places you can visit to enjoy exploring the natural marine life as long as you know where to look.
Greece is filled with dive schools and operators offering tours to the best snorkeling and diving spots in the Greek islands. This might be the best option if you want everything organised for you. However, if you want to explore the area on your own there are some great places to stay or visit. You could even combine both for the ultimate snorkeling and diving tour. Here you will find some of the best snorkeling and diving spots in the Greek Islands.
Check More Posts About Sea Activities:
Dafni Beach in Zante
This unique stretch of sandy beach in Zante is where sea turtles choose to lay their eggs. At night between April and June, the rare Loggerhead turtles head to this particular beach. But during the day they spend their time in the nearby sea. Meaning you can swim and snorkel with these beautiful creatures. Although the area is protected visitors are allowed to use the beach from 7:00 am to 7:00 pm from 1st May to 31st October. There are some rules to follow and you must be mindful to help keep the animals safe. There's a maximum number of visitors of 100 people at any one time. Also, you can only use the first 5m of the beach from the sea. But this is nothing compared to the amazing experience of snorkeling with the majestic sea turtles.
Foki Beach in Kefalonia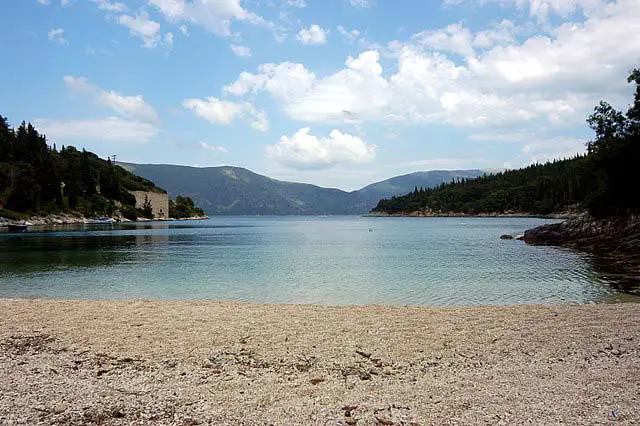 Foki beach is often described as one of the most beautiful and best snorkelling and diving spots in the Greek Islands. When you see it you will know why. Surrounded by a gorgeous natural landscape the woodland and cliffs create a curved sheltered cove. Being away from the open sea means you'll find an abundance of underwater wildlife. Absolutely perfect for spending the day snorkeling and relaxing. This place isn't a secret though so you certainly won't have the place to yourself. You may want to bring your own equipment with you to save time and cost.
Afionas Beach in Corfu
Although this is a popular location for tourists it is still a great spot for seeking out sea life. The beach area is a good place to start, however, head down to the less popular peninsula for the best snorkeling and diving. At the endpoint of this area, you'll find a protected cove with some amazing underwater scenery. Going a little further will be to your benefit and you'll have a better and more peaceful experience than in the busier parts of the beach. This is an excellent spot to head to try snorkeling for the day when spending your holiday in Corfu.
Marmari Beach in Paxos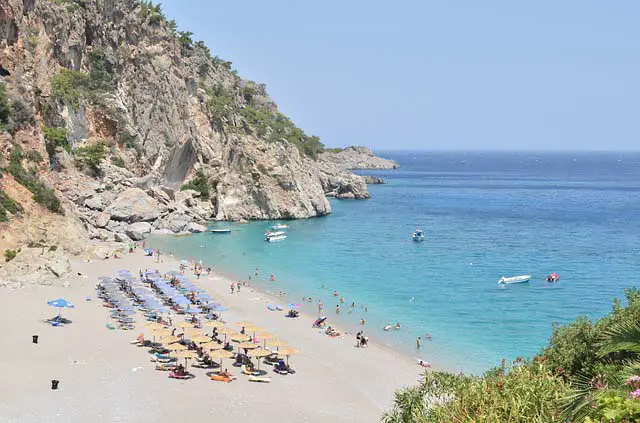 Not far from the coastal town of Longos, this beach is popular for its tropical feel. There are luscious overhanging trees, white rocky cliffs and glistening clear blue Mediterranean sea. The area is in a rural setting so is not always that easy to find. But once you find this lovely spot you'll understand the draw. The clear waters are an excellent place for snorkelling. The underwater world is vibrant and beautiful, providing a home for stunning exotic fish and plant life.
The Great Wall at Chios Island
This area is only reached by boat and you can best explore by diving rather than snorkeling. The wall and the surrounding area is overwhelmingly beautiful and absolutely teeming with marine life. The great wall itself is 30-metre underwater cliff covered in colourful corals which provide a home and food to many fish and plants. Around the island, you will also find shipwrecks and other amazing features that have become homes to the local wildlife. An excellent place to dive and explore.
Shinaria Beach in Crete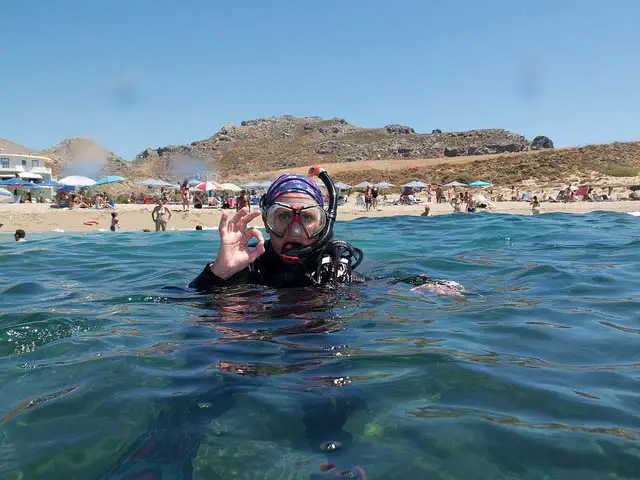 Explore another amazing and secluded dive site, Shinaria beach is best explored by yacht or boat trip. Found on the East of the island the serene clear waters and abundant marine life make it the perfect place to enjoy a relaxed dive. If you have dreamed of swimming with manta rays then this is the place to visit. You may see rays, octopus and many other species of colourful exotic fish. It's also a great choice if you want to take a day trip for diving from another location you are staying at on Crete. An extra bonus tip is to visit between May and September for the best views.
Dragonisi Island Caverns near Mykonos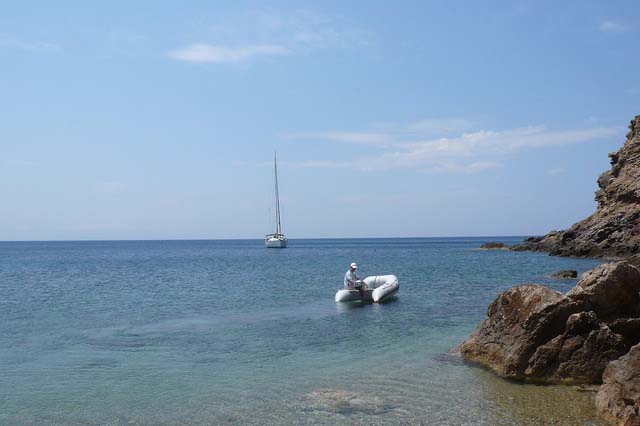 This uninhabited island is an excellent getaway for those who want to explore the natural world in Greece. The cavern walls have been formed by thousands of years of waves slowly washing the rock away. Things you won't be able to miss here are the darting Glassfish and the countless bright yellow sea anemones. You'll definitely want to bring your underwater camera to capture these amazing colours. Hire a local guide or book on a tour to take you to the best diving spots. Or if you are diving whilst on a sailing holiday explore the seas surrounding the island and find the best spot for you.
Will you be visiting any of these best snorkeling and diving spots in the Greek Islands?
As you can see there are so many different destinations to choose from in and around the Greek Islands that are just perfect for an underwater adventure. Whether you want to relax on the beach and enjoy a leisurely snorkel or you are looking for some more serious diving time, this part of the world has everything you could ask for. Which destination would you choose for the best snorkelling and diving spots in the Greek Islands? Can you choose just one?
General FAQs
Greek Islands For Snorkeling?
Zante, Kefalonia, Corfu, Paxos, Chios, Crete, Dragonisi
What Makes a Good Diving and Snorkeling Spot?
With islands like in Greece, you'll have a wide variety of terrains. The best diving and snorkeling spots have calm waters, pristine aquatic life, as well as well-maintained habitats.
What Rules Should You Follow When Snorkeling?
Always follow instructions, safety rules, as well as keep your own safety a priority. Don't litter, or harm the natural environment around the diving and snorkeling location.
Does it Take a Long Time to Be Certified?
Diving and snorkeling instruction can take a few lessons before being completely certified, or approved to go into the water on your own. If you don't have the time to be certified, then be certain to book with a qualified instructor, guide, or professional for your own safety.
Why Go Snorkeling in the Greek Islands?
The stunning waters, large amount of aquatic life, as well as fascinating underwater terrain make the Greek islands a great location for diving and snorkeling.
Please follow and like us: