With its stony hills, contrasting green forests, and awe-inspiring mountains towering over secluded villages with ancient roots and culture, Nepal is just a trek wonderland, while it offers some unforgettable experiences. The routes are so many, each prettier than the next, that having to choose can be almost overwhelming.
There are a few regions, however, that are ubiquitously considered the cream of the crop. Here are 5 of them.
Check More Asian Destinations 🙂
Annapurna Region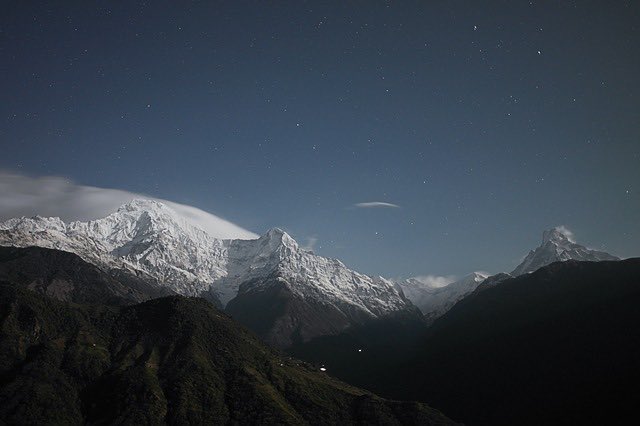 Located in northwestern Nepal, and blessed with 14 peaks above 7000m, the Annapurna region may be the most popular trekking region in this astonishing country.
Despite its spectacular abundance, the Annapurna region does have a trek that is universally considered as the jewel in its crown – the Annapurna Circuit Trek. And how could it be any other way – hiking the Annapurna Circuit basically means circumnavigating the entire region!
How Long Does It Take To Complete Trekking?
It takes 18 days to complete, and as if to solidify its place as the undisputed number one even further, it boasts boundless views of some of Nepal's other most coveted regions, like Manaslu, Langtang Himal, Dhaulagiri, and more.
One of the Annapurna Circuit Trek's main contenders is the Annapurna Sanctuary Trek, a.k.a. the Annapurna Base Camp Trek, which takes 10 days of traversing vast valleys of majestic glaciers, before finally culminating at the heart of the Annapurna.
The Everest Region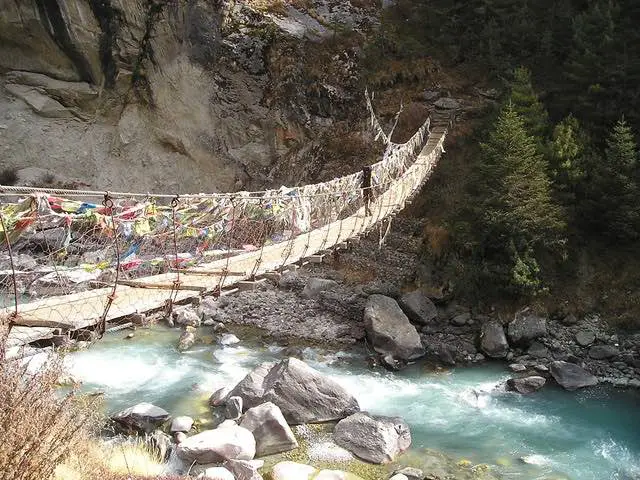 The presence of the word Everest speaks for itself, and like the Annapurna Region, the Everest Region is also one of the most famous trekking destinations in the world.
How Long Does It Take To Complete The Everest Trekking Route?
The Everest Base Camp Trek takes 16 days to complete and is regarded as the ultimate trek in this region. While this immense popularity may be to some trekkers' dislike, it certainly has an upside in the form of various conveniences such as comfortable lodges, hot showers, and even Wi-Fi, despite that the latter might be interpreted by some as a sign of loss of authenticity. Whatever the case, such breathtaking views of the world's highest mountain are impossible to adulterate by any modern-world whims.
Things to See While Trekking The Everest Route
Furthermore, the palpable sense of spirituality surrounding the trek is augmented by Buddhist monasteries, while yeti relics add some extra flavor to this magical place.
This trek also gives you the invaluable chance to almost literally walk in the footsteps of famous mountaineers to the roaring sounds of the Dudhkoshi River.
Another famous trek in this region is the Three Passes Trek which takes 20 days to complete and takes you through three of the world's highest navigable passes.
Manaslu Region
The Manaslu region is characterized by the physical challenges it poses, which is why many adventurous trekkers with a particular affinity for pushing themselves find it particularly rewarding. It's also celebrated for its tea-house trek.
The Manaslu Trek takes people through large, snowy hills that go up and down like gigantic waves. Many consider this trek a worthy alternative to the Annapurna circuit, if not even a better one, as long as you can handle its physical demands.
Can You Trek Manaslu Without a Guide?
It's no wonder that trekking Manaslu without a guide is forbidden, and there are various checkpoints that make sure this rule is followed.
Upper Mustang
This region is truly fascinating, even for Nepal's lofty standards. Despite being very dry, Upper Mustang, hidden behind the Himalayas, is somewhat reminiscent of a mysterious oasis, just waiting to be discovered. In fact, those lands weren't even open for trekking until 1992, and overall, few places have managed to stay away from the passage of time, and the world as a whole, the way Upper Mustang has.
Things To Do and See In The Upper Mustang Region
The region is great for those, looking to dabble into the culture, unadorned beauty, and mystic atmosphere of Tibet, as it's known as the "Mini Tibet of Nepal."
The Upper Mustang Trek takes you to Lo Manthang, the capital of Upper Mustang, and what makes it so satisfying is that despite it unveils a well-kept secret, locals are happy when this happens and welcome trekkers with hospitality and warmth.
Kanchenjunga Region
This is another region where the Tibetan influence is palpable, as it's basically on Nepal's border with Tibet and Sikkim.
The main difference between the Kanchenjunga region and Upper Mustang is the landscape, which is much lusher and more diverse here, filled with lakes, mountains, and forests, engaging into a beautiful synergy.
What You should Bring When Trekking The Kanchenjunga Region?
Trekkers also need to bring supplies, as the area is generally quite isolated and uninhibited.
The Kanchenjunga Base Camp Trek is a journey to Mount Kanchenjunga, the second highest peak in the world. The trek is naturally set in a high-mountain terrain, which makes for a nice contrast with the aforementioned nature. If that wasn't enough, you get to see Asia's exotic wildlife firsthand and up close.
What Is Trekking In Nepal Like?
Nepal is what trekking dreams are made of, and choosing any one of these 5 routes is one of the safest investments a trekker could ever make.
Please follow and like us: