Sydney has an iconic skyline featuring famous sights such as the Sydney Harbour Bridge, the Opera House, and the Sydney Tower. If you're planning a trip to Sydney, it's a must that you dedicate some time to find a great spot where you can sit back and admire a view of the city. To help you do this, we have put together a list of the best spots that are easy to fit into your trip.
1. Mrs Macquarie's Chair
Located on the edge of Sydney's Botanical Garden, Mrs Macquarie's chair offers one of the best views of the Sydney Skyline, especially if you want the focus to be around the Sydney Opera House and the Sydney Harbour Bridge. It's also a good option if you have limited time in Sydney as it's very easy to get to and combines a visit to Sydney's stunning botanical garden, which is also a must see attraction.
2. Milsons Point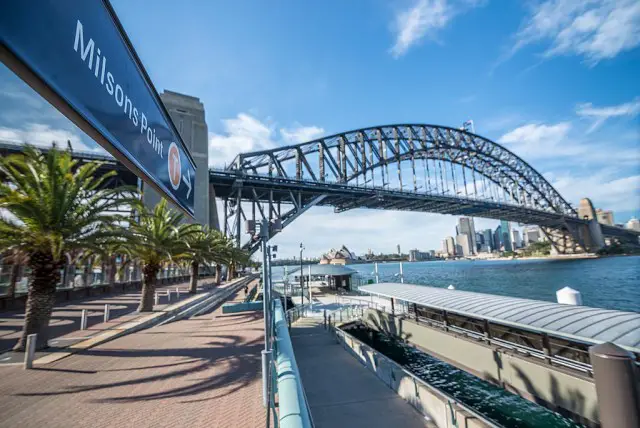 This is my top pick if you want to admire the skyline in the evening. The Harbour bridge is lit up on your right and in front of you is the Sydney Opera House with the sparkling skyline towering behind it. There are some great pizzerias in the area, so the best way to enjoy this view is by grabbing a pizza and find a nice spot in Bradfield Park, it's the perfect evening.
Read: Awesome Great Barrier Reef Tours from Cairns And Port Douglas
3. Manly to Circular Quay Ferry
Manly beach is a very popular tourist destination and one of the best things about visiting Manly is the Ferry journey that gets you there. The trip takes you through the harbour, offering you a unique view of Sydney from the water. Just make sure that when you get on the ferry you find a spot with a great vantage point; you don't want to miss out on getting some amazing pictures!
4. Watsons Bay – Camp Cove S. Head Heritage Trail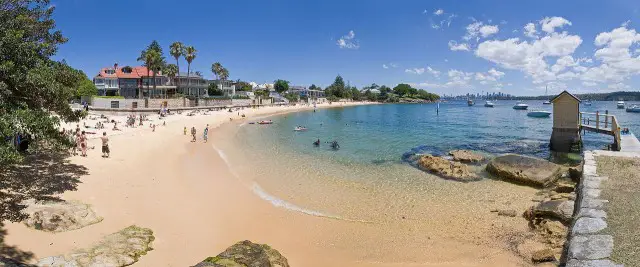 This is a great option if you have a bit of extra time. There is a nice hike that takes you from Camp Cove to Hornby Lighthouse where a spectacular vantage point await you. What's special about this option is that on one side of the hike you have a great view of the city and harbour from a distance, and on the other side you have the coast. You can't go wrong with this option, it just takes a little biit longer to get to.
Read: 6 Things You Must Do While You Are In Melbourne
5. Sydney Harbour Bridge
Take a walk along the Sydney harbour bridge for a view of the Opera House and Circular Quay with the Skyline as the backdrop. If you are feeling adventurous, consider taking part on the Bridge Climb. It is a very expensive experience, but it's going to be an experience you won't forget, and it has to be said that the views are amazing.
6. Sydney Tower Eye
Although the Sydney Tower Eye doesn't strictly give you a view of the skyline, I wanted to include it as it gives you a unique view of Sydney from above. The advantage of this is that on a clear day you will also get to admire the stunning nature that surrounds the City, including Sydney's famous beaches and coastline. To add a bit more of a thrill to your experience, consider the SKYWALK, a 90-minute tour that takes you around the outside of the tower!
Sydney is the Best
Sydney has a lot of amazing attractions but taking the time to admire the city views is a must. Hopefully this blog has given you some extra ideas and inspiration on how you can get even more out of your visit to this amazing city.
Please follow and like us: