When I first started enjoying Bolivia tourism I was taken aback – as most visitors are – by the outrageous natural beauty of Lake Titicaca, the splendour of the Uyuni salt flats and the sad, faded glory of Potosi.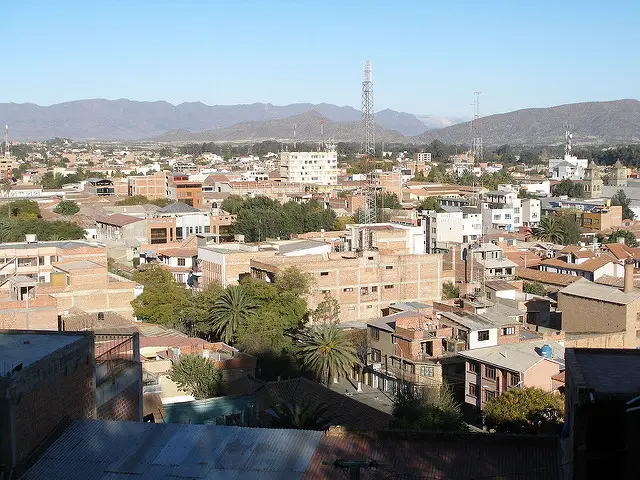 It is easy to overlook the cute little city of Tarija in amongst these heavyweight Bolivia travel destinations. You will see it sitting snugly down at the border with Argentina.
Certainly, it was my intention to spend as little time here as possible before moving on to the next stage of my trip around South America.
So what went wrong – or right – that I ended up renting an apartment here and staying for a full year? The truth is that it is I discovered a kind of wildly different Bolivian city.
It certainly feels like a completely different country from La Paz, Sucre and the rest of it.
The Astonishingly Friendly People
I realise that is probably a bit of a sensitive subject, as I run the risk of offending when I write about the difference in people in different parts of the same country. However, anyone who arrives to Tarija will quickly see that the people are different from those in the rest of the country.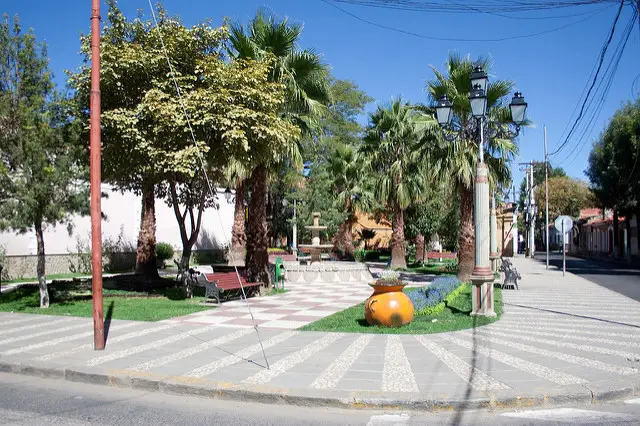 You will see more European blood and a strong Argentine influence in evidence. The people from Tarija are known as Chapacos and they are well-known for being waspishly funny, out-going, happy and almost obscenely friendly.
I have to admit that after 5 or 6 months or travelling round South America this was the first place where I made friends with some locals.
In fact, without exaggerating I can say that after just 2 days here I already had a group of friends to hang out. I knew  a few other people who would nod and smile when they saw me on the street.
I got a shock to the system to arrive to a city where everyone looked really keen to be my friend as soon as they saw me you.
Of course, it is easy to gringos to be a bit wary of the locals on their Bolivia tourism travels, for fear of being robbed, losing a kidney to the black market or otherwise taken advantage of. However, I can safely say that I felt nothing but genuine warmth and curiosity from the locals whenever I spoke to people here.
This is especially true in the countryside and small towns dotted around the place. The country folk appeared a lot more timid than those from the city.
I felt the same friendliness and willingness to show me their customs while finding out more about me everywhere I went.
A Clean and Welcoming City
I have to point out that I utterly loved the magnificently loco La Paz, Potosi, Cochabamba, Oruro and all of the other Bolivian cities that I visited. These places are massively interesting tourist destinations with a tremendous amount of culture and lots to do and see.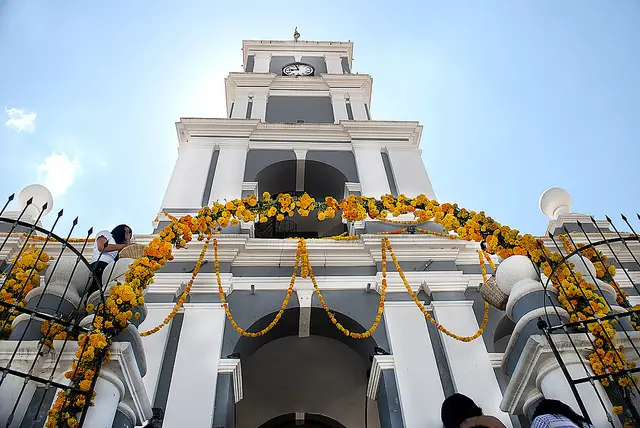 However, I simply couldn't imagine myself spending a lot of time in any of these chaotic, noisy cities with frequent protest marches and strikes. It is also only fair to point out that many Bolivian cities are poorly ordered with crazy traffic and a bit of a problem when it comes to garbage on the streets.
Tarija is completely different in this respect, as it is probably the cleanest and most welcoming city I have ever seen anywhere in the world. I arrived on a dusty and fairly smelly bus at 5 in the morning.
I was astonished to find the streets utterly spotless, as dozens of ladies with palm tree brushes cleaned up brilliantly.
This cleanliness extends to the restaurants, the shops and even the people. Everyone seemed to be very smartly groomed and frankly rather attractive.
I was immediately comfortable here, as I walked the clean streets and looked at the impressive houses that betrayed a wealthier city than I had expected.
Interesting Food
As with most people, food and drink play a huge part in the enjoyment that I get from travelling. For me, there are few things finer in life than sitting down in a restaurant with a good book and ordering something that I have never tried before.
The first culinary treat I found here were the empanadas, which are known here as salteñas. These are a classic mid-morning treat in Tarija and soon became a huge part of my daily lifestyle.
When my stomach was rumbling at 9 or 10 in the morning there was nothing like the smell of freshly baked salteñas to convince me to eat.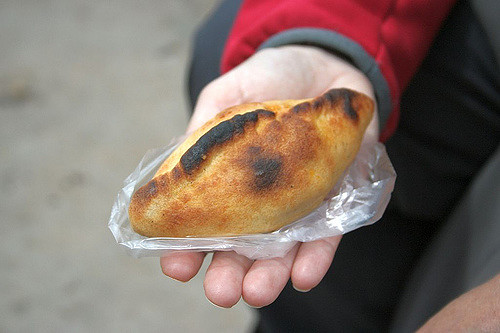 These delicious empanadas taste juicy and simple. Once you bite in you will find potato, meat and sometimes peas or raisins.
After that, many restaurants in Tarija offer a great value fixed lunch almuerzo. You will typically start off with a wholesome soup.
My favourite by a country mile was the peanut soup known as sopa de mani.
Main meals that are particularly popular include saice. This is a mixture of cumin-heavy minced beef with potatoes, rice and pasta.
Other classic Bolivian dishes to be tried here include the classic pique a lo macho. This is a meal that never disappointed me.
Street Food Delights
Street food is as big here as everyone else in South America. As soon as darkness start to fall people appear from nowhere.
I loved the little carts or kiosks that sell hamburger, hot dogs and pizza slices.
I found something deeply satisfying about standing at a mobile hamburger cart and eating with a bunch of locals. To me, this felt like authentic Bolivia tourism.
Although I can't guarantee that it will do your cholesterol levels any good.
Bolivian Wine and Other Drinks
As for the drinks, Tarija is best known for its wine and its wine spirit known as singani. There is some debate over whether this region has the world's highest altitude vineries.

If you love wine you will just enjoy visiting them and sampling some of the produce anyway.
Personally, I preferred the non-alcoholic drinks such as refresco de pelon and linaza. There are lots of healthy and natural drinks here, just as the food is generally pretty healthy too.
A great tip if you are out walking and feel thirsty is to look for one of the tiny shops. These are dotted everywhere and usually have a small amount of products.
Ask for a Karpil and you will get given a small bag. It is filled with some sort of mysterious lactose based fruit drink that is surprisingly refreshing.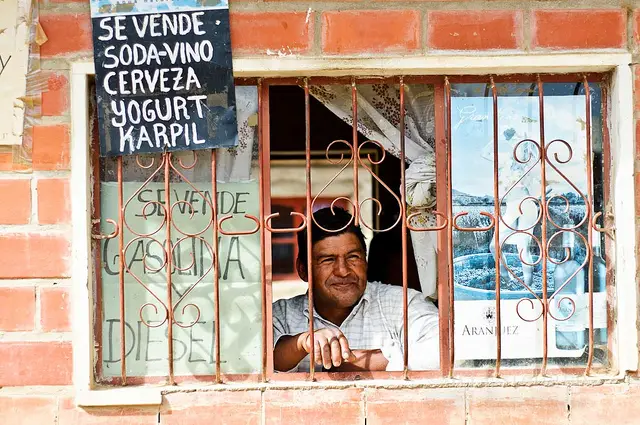 The Relaxing Bolivian Lifestyle
Perhaps my favourite thing about the Bolivia travel experience in Tarija is also the most difficult to explain. This is a laid-back city that is easy to unwind in.
I saw that people enjoy a great lifestyle of eating well, heading out to the countryside and laughing a lot. It is easy to slip into a lifestyle like this.
I was soon enjoying barbecues beside the river. I also went for leisurely wine sampling sessions and a completely relaxed way of living.
If you want to get away from the stresses and strains of modern life then this is a place I can definitely recommend.
It might not have a huge amount of tourist attractions – or things to do in general – but that is really part of the subtle charm of the place.
Bolivia Tourism in Tarija – San Lorenzo
Getting out and about is a must in Tarija and is something that your new local friends are sure to suggest. San Lorenzo is one of the best places to get started and is only a short drive away.
To be fair, there is little to retain a tourist in this historic town for more than an hour or two. Having said that, it is a nice place.
This is likely to be one of the first places that locals suggest you visit while in Tarija.
You can get here easily by taxi, by bus or by hopping on a tour bus. If you really feel the need to stay a night then there is a very small hotel.
The hotel is round the corner from the church, next to the kid's play area. It looks pretty small and I can't imagine many people staying overnight in San Lorenzo.
The main highlight is the small museum featuring possessions once owned by local hero Moto Mendez. This is an interesting part of the Bolivia tourism you should undertake here.
Apart from that, the Chapacos love to come here at the weekend. They buy bread, pastries and cookies from the street vendors outside the market, just like I did.
Bolivian Wine in El Valle de la Concepción
El Valle (also known as Uriondo) is the home of the region's wine industry.  This is one of the first Bolivia tourism places that many tourists want to visit.
You can go on a wine tour by arranging it in a travel agency. I did it by hopping on the Bolivian wine tour bus in the main plaza.
I found that it is also possible to visit El Valle independently by bus or taxi. You will get there in about an hour or less so a day trip is easy to sort out.
Friendly Resturants
I stumbled into a couple of nice restaurants here. The crazily popular Casa Vieja is an old wine bodega in a delightfully crumbling, atmospheric old building
I went to the modern section that serves food with live music shows.
Tourists get good value traditional food in the restaurant and can use the wine tasting room too. You can easily pass a couple of hours sampling different Bolivian wines and eating here.
You then decide whether to take a bottle or two home with you. I opted for a sweet tasting red wine after the tasting session.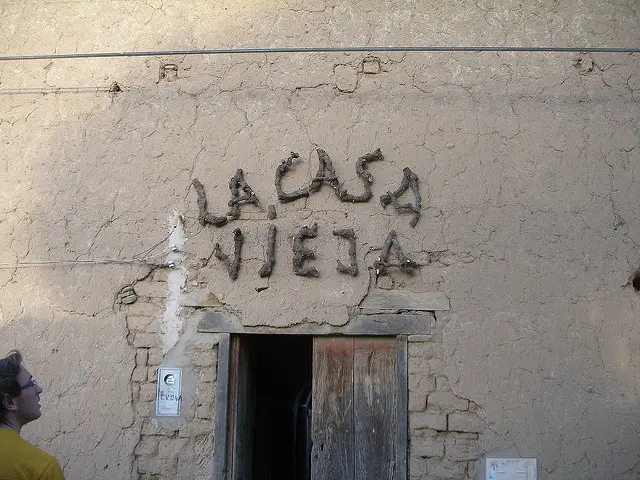 La Bodega del Abuelo just along the street is a more elegant restaurant. I remember seeing Spanish and Mexican dishes such as paella and enchiladas on the menu.
Both of these places have outstanding views across the vineyards. I also found very welcoming atmospheres that make for unforgettable Bolivia tourism.
It is possible to stay in La Bodega del Abuelo and there are one or two other accommodation options in town too. However, a day trip to El Valle is probably long enough.
I just soaked up the atmosphere and spoke to some friendly locals while sipping wine. I don't even like wine but the atmosphere turned me into a bit of a fan.
San Jacinto lake is nother prtetty place to head to for view and a great view.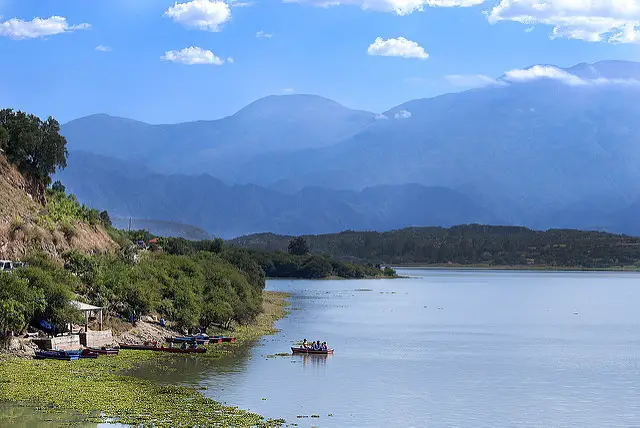 Out and About in Tarija – Chaguaya
If you are lucky enough to visit Tarija in the month of August then you can enjoy a few of the unique local festivals. I discovered that several of them are celebrated at this time of year.
For instance, I saw San Roque festival with a wonderful parade. Hundreds of strangely dressed people – known as chunchos – sway through the streets playing a hypnotic type of music.
The festival I most took to my heart was for the Virgen de Chaguaya. This is an event with hundreds of pilgrims walking from Tarija overnight to the church located in distant Chaguaya.
Someone infinitely more sensible than me talked me out of walking all night long and I went in a taxi instead. Even so, it was still an interesting and somewhat humbling Bolivia travel experience.
Pilgrims, Food and Candles
Some of the county folk from around the area even arrived on their knees. I saw them literally dragging themselves up the stairs under a blazing sun.
The whole village is also turned into a sort of village fair for a couple of weeks.
I enjoyed visiting temporary restaurants and stalls selling everything from candles to CDs and hats. I ate lunch in a tiny restaurant and then lit a candle for the Virgen before going home.
Out and About in Tarija – Tomatitas
The majority of those visitors who leave Tarija overland either go South to Argentina and on to Buenos Aires or else North to Potosi and the rest of the country. If you fall into the second category, the first place you will pass on the way is called Tomatitas.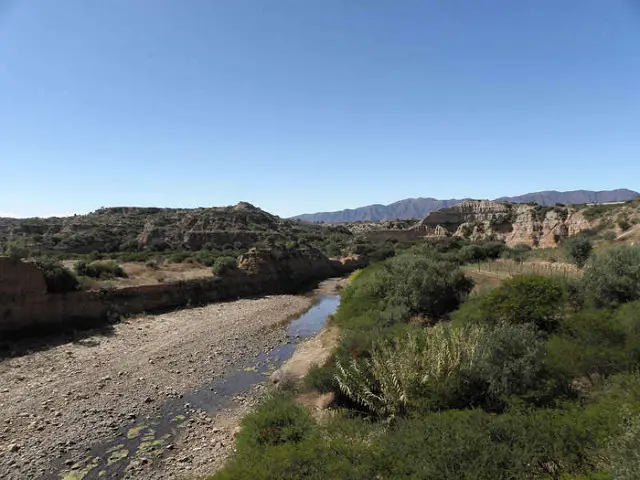 In fact, I think it is a nice enough spot to make it worthy heading out for a day trip of relaxing Bolivia tourism. I was told that the river that runs through Tomatitas and on to Tarija is usually pretty dried up these days, it has to be said.
However, there are still lots of fish and crab restaurants here that are very popular at the weekend. One even has a swimming pool in it if you want a different sort of Bolivia tourism experience.
You can come here in a taxi or bus for a day trip if you want to just sample life in a small town for a few hours. I found to be pretyu busy on Sunday.
Also, I found it fascinating to watch the local wash their clothes in the river and then dry them out on the rocks.
The Bolivia Tourism Appeal
Opinion is divided about Tarija among foreign visitors in terms of its overall Bolivia tourism appeal. Some people find it pretty boring but if you let yourself get seduced by the laid-back lifestyle you could end up smiling as often and as freely as the Chapacos.
Please follow and like us: