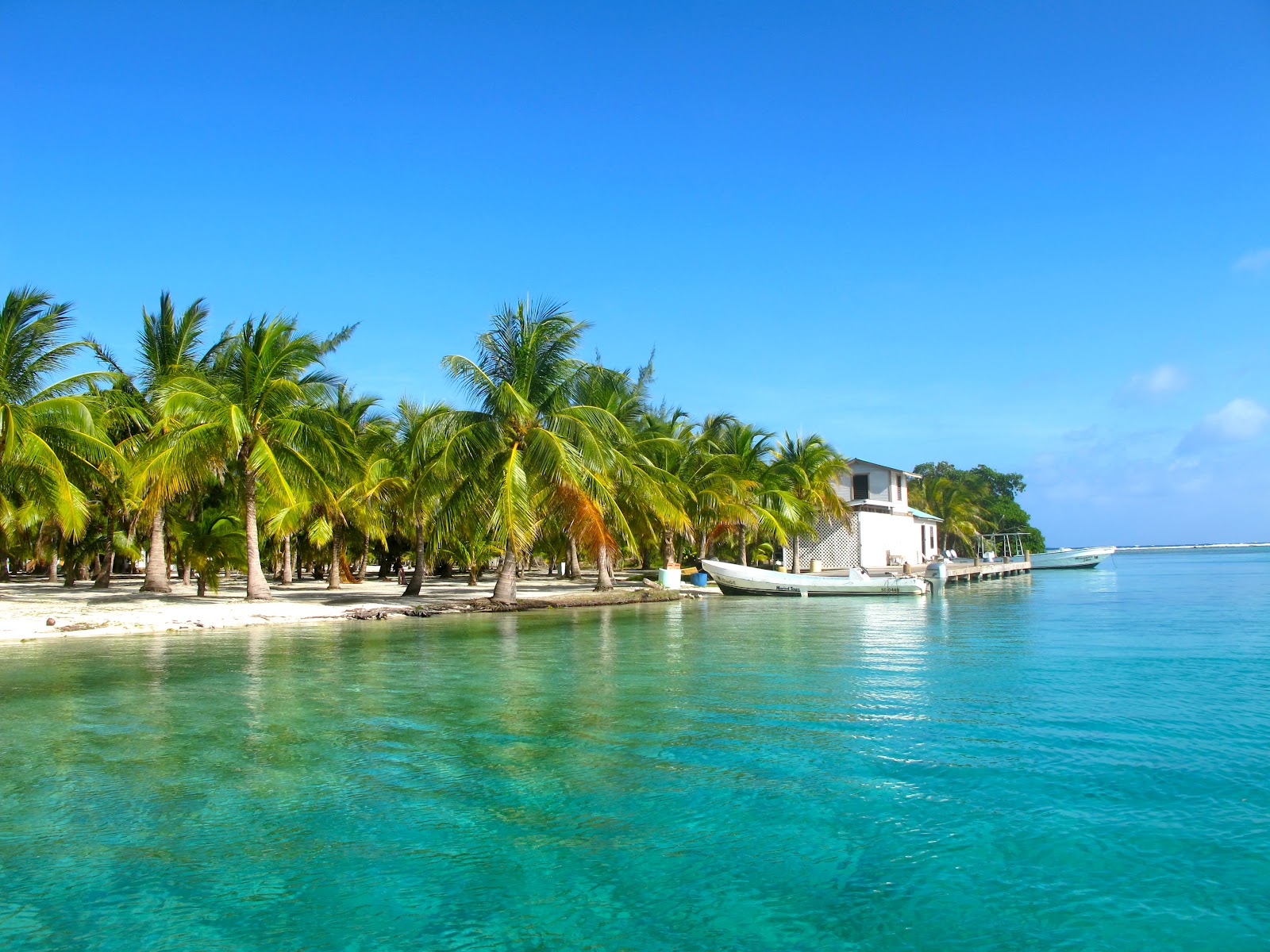 If you are scuba certified, know how to swim, or have a rudimentary understanding of what water is, Belize is the place to visit. The breathtaking scuba dive sites and snorkeling destinations leave one wishing they didn't have to return to land. Even then, resting on a gorgeous beach with your toes in the sand isn't the worst thing in the world. During the summer and spring months, you can see all sorts of marine life all while taking in the underwater palaces off the coasts of Belize. It's near impossible to justify only selecting some of the attractions worth seeing, but for the sake of helping you make the most of your stay there, we've made a quick list of dives and attractions you won't want to miss: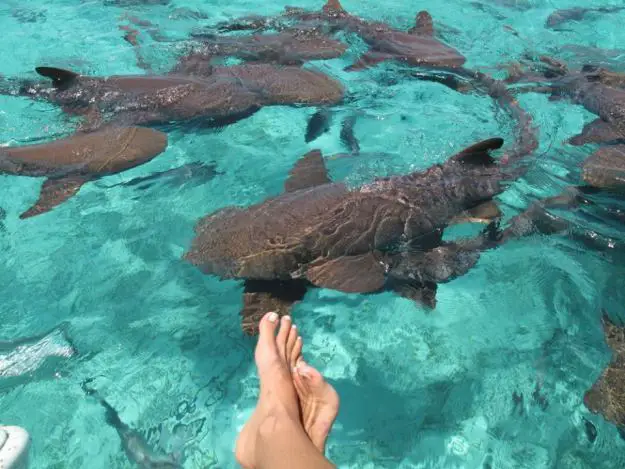 Check More Posts About Sea Activities:
Swimming with the Sharks
Whether you're a rookie or a veteran, there's still room for some uncertainty when you take an omnivorous organism meant for land (you) and throw it into a streamlined aquatic and carnivorous, stereotypically man-eating animal's living room and hope all will get along. That said, Shark Ray Alley is one top-notch hotspot that has to be added to the list. After a short boat ride taking in the amazing views from the ocean, you can ditch the scuba gear since the shallow sand plateau gives you an area to simply snorkel for a while. This area used to be fishermen central, a spot used for cleaning fish. The scraps would attract marine life like stingrays and nurse sharks. The fish must have decided they still liked it after they left because they still tend to flock there! Today, the guides who aid with the dive give out fish scraps to help lure the beautiful marine life toward you so you can get otherwise impossible pictures to remember your literally picturesque trip. The area is mainly occupied by nurse sharks, which are harmless to humans. S0 don't worry too much about being eaten alive; you'll be completely safe.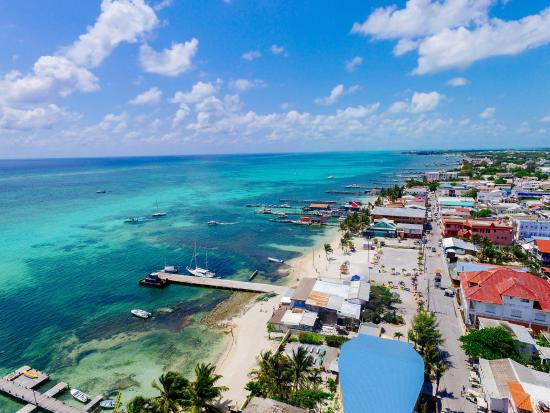 Ambergris Caye
An insanely popular area you won't want to miss is the Ambergris Caye. It has a pretty ideal location compared to the rest of the coastline, and it's size will leave you with plenty of activity to last your entire stay if wanted. From Belize City, it's about a 20 minute plane ride. The ride is pocket change though if you consider yourself an investor in chances of a lifetime. Accompanied by a wide selection of sand-floored and shoe-optional restaurants, bars, and stores, you can then ditch the land and head over to the Hol Chan Marine Reserve.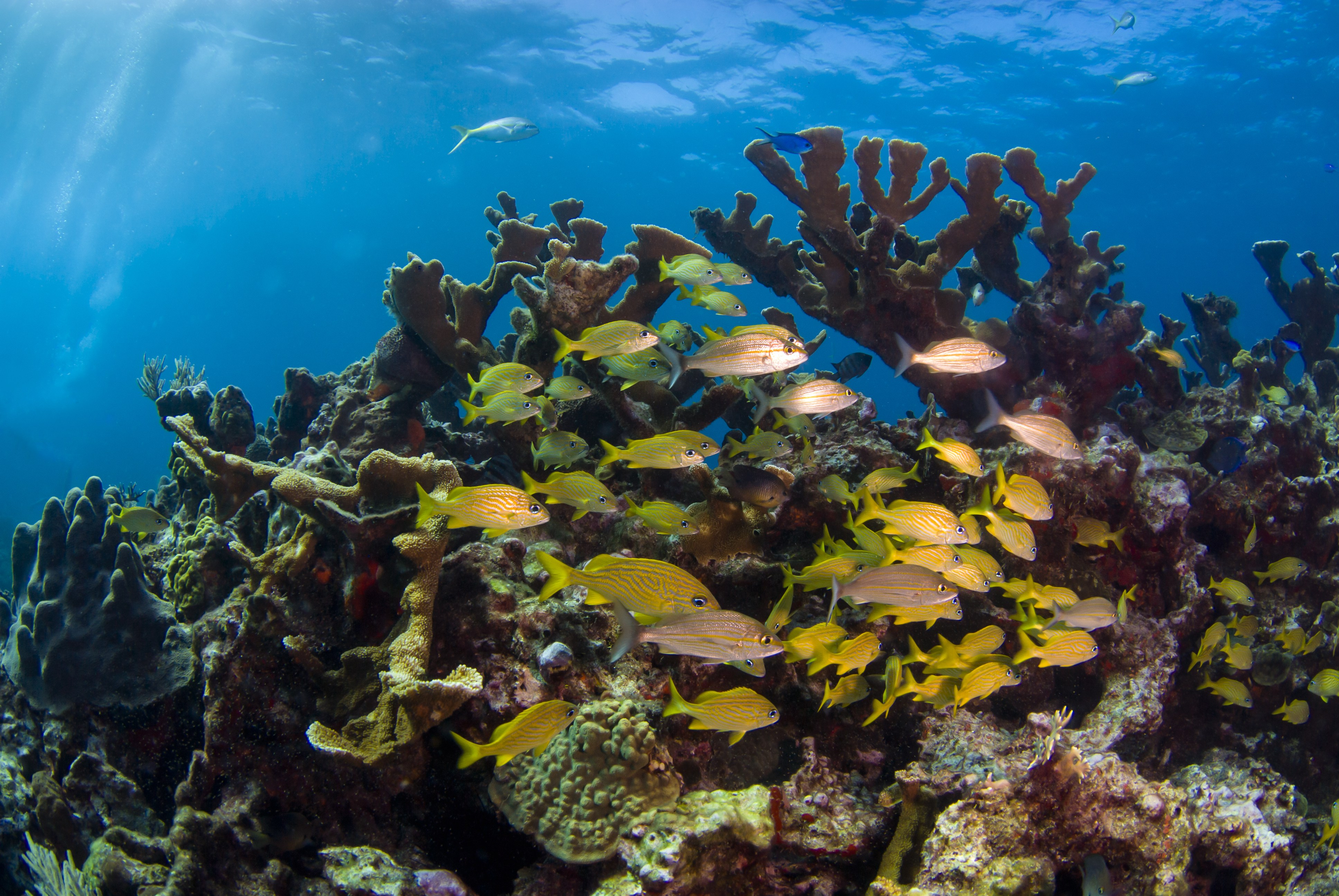 Hol Chan Marine Reserve
Also, known as the Little Channel, this area is located in the Ambergris Caye, and is the Times Square of Belizian dive sites. Have you ever wondered what nature was like before man interfered? This place is about as close as you'll get to untampered marine life and reef quality. The reserve has an armed guard to prevent anchoring and fishing which damages marine and coral populations. The results of such strict measures are remarkable. The reserve is home to over 160 varying species of fish, along with 55 separate species of coral, sponge, algae, and seagrasses, not to mention 3 differing marine mammals and 3 species of sea turtles. You couldn't find a wider collection on Google. It might have a rough current, but you just can't beat hanging out with all the different schools of fish in the area. It's worth the trip.
Barrier Reef
If Hol Chan somehow leaves something to be desired, just go all chips in and hit the reef! It really isn't remotely close to a gamble though. Stretching along 190 miles of crystal clear coastline, the Belize Barrier Reef is the largest barrier reef in the western hemisphere. Boasting an array of over 500 species of fish (not counting all the other marine life, like the coral) it not only makes the list of scuba sites in Belize, it practically is the list. Pretty bold acclaim right? You could spend weeks exploring this natural wonder. Coral canyons reaching depths of 45 to 90 feet make the reef something to behold. It's also the only place on Earth you'll find a white spotted toadfish, a species exclusive to Belizian waters. If that sounds appealing at all, the dive guides are more than happy to help you find one.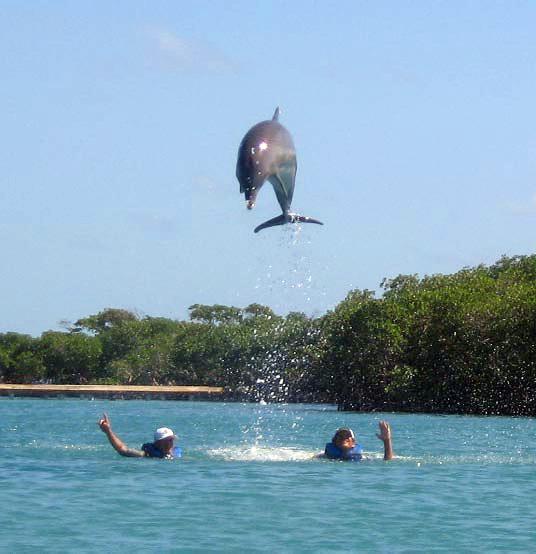 Dolphin Swim
A recent addition to Belize's aquatic arsenal is Hugh Parkey's Belize Adventure Lodge. Located on Spanish Lookout Caye, the dolphin encounter's lagoon residence shows off the natural behaviors of the dolphins in their own habitat. You can kick back and watch man's oceanic best friend or get a little more friendly with literal hands-on interaction with the dolphins. In addition, the guides add an element of education about the dolphins and the waters of Belize as well. Who knows? It might just change your life.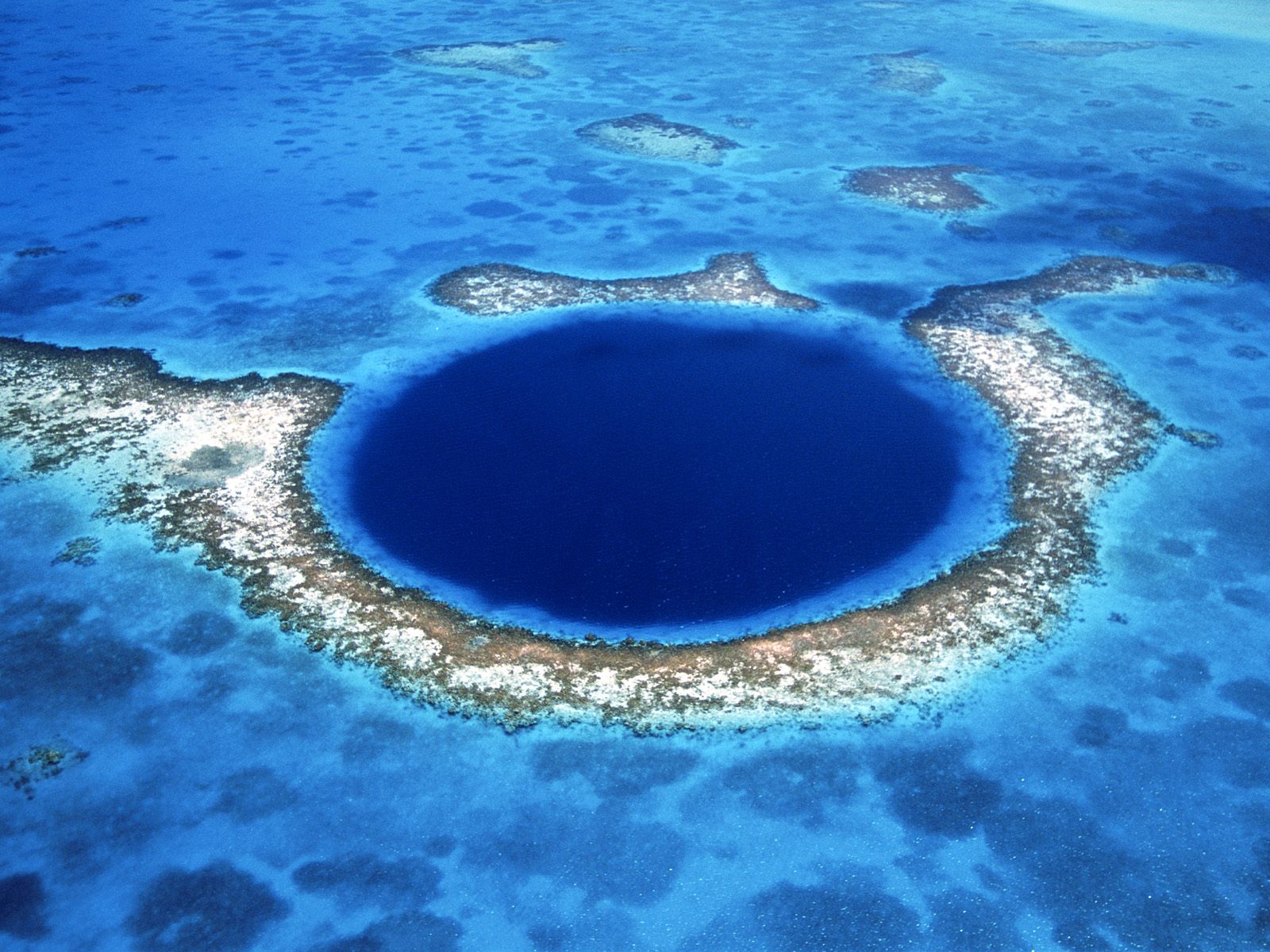 The Blue Hole
The place sounds like a comic book super villain. In all honesty, you can't be 100% sure there isn't one lurking at bottom of this massive ocean cavern. The Blue Hole is the largest of a collection of caverns Belize has to offer. Resting at over 1,000 feet across and about 450 feet deep, this ominous dive site is just about as dangerous as it looks. Having claimed the lives of many divers, the attraction is more from the mystique of danger than the actual beauty of it's Lighthouse Reef location. Unlike surrounding areas, there isn't as much coral. However you'll likely run into some sharks or schools of fish while you're there. Be prepared for the depth! The guide will immediately take you down 130 feet for eight minutes before you ascend slowly to 50 feet. You can then explore the walls of the cave before taking a helicopter flyover out of the area.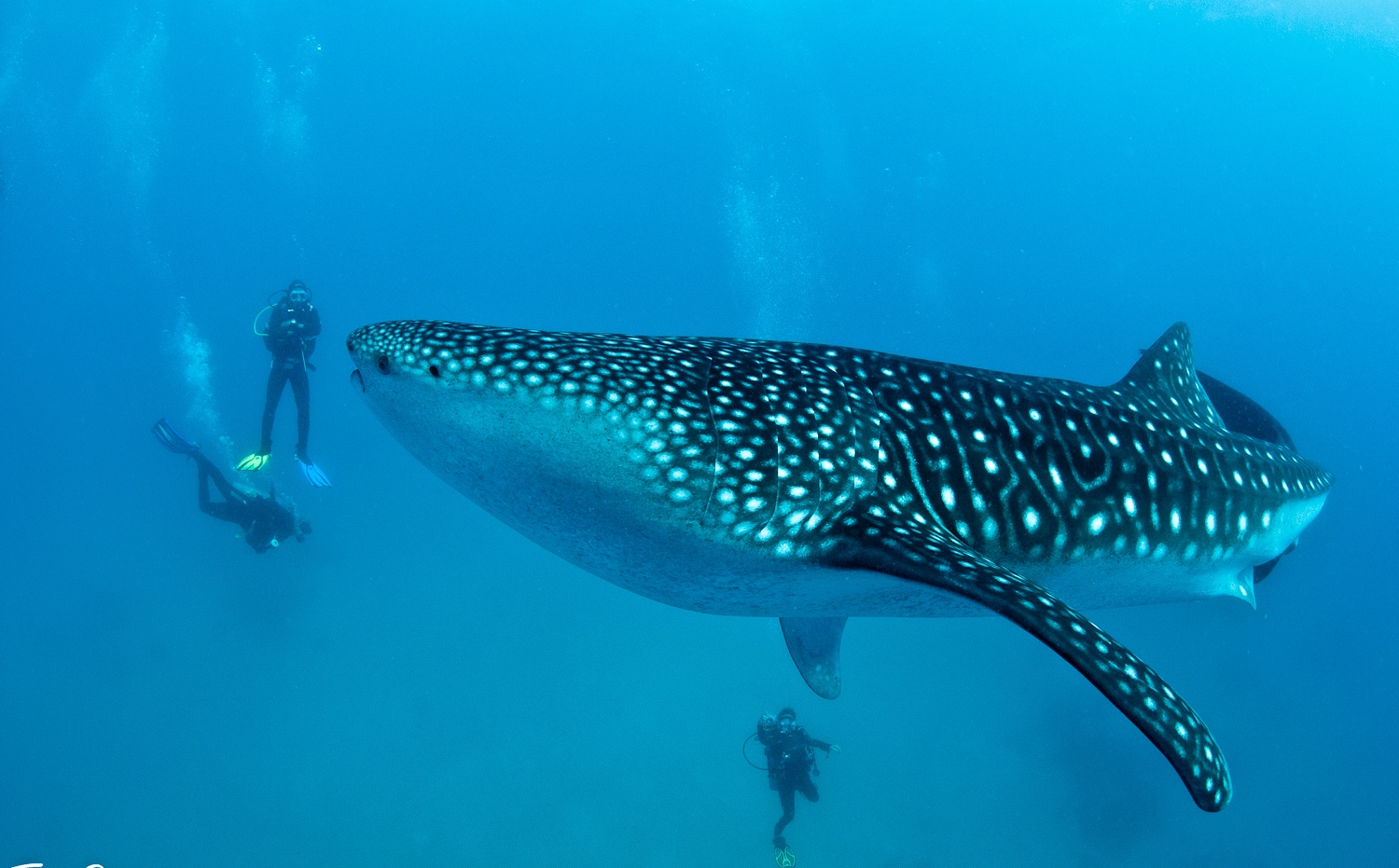 Whale Shark Encounters
Schedule your trip between April and June to find yourself next to some of the largest animals known to man. It's hard to beat how surreal of an experience swimming next to whale sharks is. In addition, the sharks are accompanied by an entourage of 25 separate fish species as they migrate through the waters of Belize. Often approaching divers and boats, the park forbids touching the animals, potentially in your best interest anyways. The best place to see them is called Gladden Spit. Again, one more place worth the dive.
Topside Attractions
If you want to spend a day topside, there are several different attractions that make Belize a pretty versatile vacation. You can stay in beautiful lodges, take hiking trips, and tour different caves, which are all great if you need a little wilderness therapy. Other than the beach-side shops, my favorite spot is the trail of Mayan archaeological sites. They're very easily accessible, so you can't use that excuse!  If you're a history buff, or just think you've seen it all, see for yourself and pay these amazing ruins a visit. It's incredible what we can learn from the past and learning a little history won't hurt you.
Dive Into Your Scuba Adventure in Belize!
No matter what you are visiting for, Belize has something for everyone. With its lush rainforests, beaches, and marine life Belize will make you reconsider seeing the rest of the world. You'll probably slap yourself because of course you want to see the rest of the world! Just know that your travel resume' can never be complete without a detour through Belize.
Please follow and like us: