As we move into the colder winter months, we are having to face much less daylight than we enjoyed in the summer. But the darker evenings don't mean that we can't still have fun! If you are heading to England's capital city of London over the cooler months, check out these great experiences you can take part in that seem all the better once the sun goes down;
Jack the Ripper Walk
When the sun drops below that horizon, the world takes on a creepier appearance. Creaks, bangs and hushed shadows, it can all leave you feeling a bit nervous. Step into history with a Jack the Ripper Walking Tour in London and return to a time of Victorian life when that unnerved feeling of fear may have saved your life….
Learn about a time when poverty ran rampant and the foggy underworld of London was only visible through the glare of the flicking gas lamps. Ripper-Vision will take you back and offers a glimpse into the London of yesteryear next to the modern London we know and love today while teaching us the tale of the UK's most mysterious serial killer.
The Ceremony of the Keys
This ancient ceremony has been performed at the Tower of London for over 700 years and is part of the formal process of 'locking' the Tower down for the day. While our monarchs no longer reside in the Tower, there are plenty of valuables that do and this ceremony, although performed as more of a formality than a necessity, is still an important part of tradition. To attend the ceremony, tickets must be booked in advance and are free of charge (with a £1 administration charge). Tickets get booked up very quickly however so keep an eye on the calendar and get in fast!
London Dungeon – Late Night
Love all things shocking and horrifying? The London Dungeons is the perfect place for a visit and can generate some scares even during the day. Once the sun goes down though…. the London Dungeon introduces Dungeon Lates. These late night, adult-only sessions run for approximately 75 minutes with a bonus nerve-steeling alcoholic drink to get you warmed up and ready to explore the darker side of London… do you dare?
Night at the Museum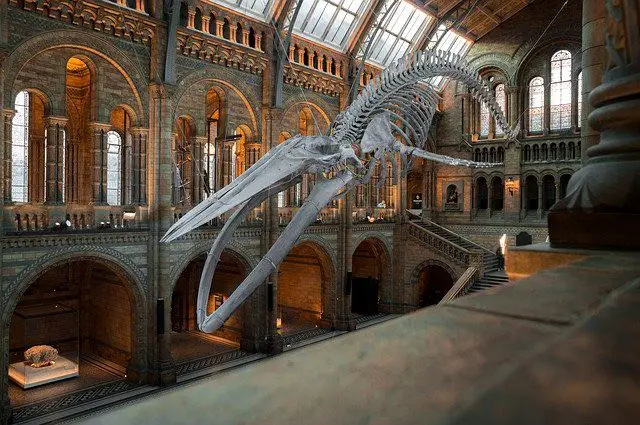 Many of the museums offer opportunities for sleepovers and late-night openings, including the wonderful Natural History Museum and the British Museum. Evening occasions and special events are listed on the relevant websites and tickets must be purchased in advance however it's an excellent opportunity to hear exclusive talks and experience the museums in an entirely different light.
Christmas Light Spectacular
Although only available to see from the last weeks of November through to the first week of January, London's Christmas decorations are a sight to behold. Incredible lights that bring the streets to life with dazzling colours and twinkling themes. View the wonderful recycled, ocean-theme decorations of Carnaby Street or the striking, sophisticated decorations of Covent Garden and every street in between! The Christmas lights of London make it easy to feel like an excited child again and should definitely be experienced if you are making your way through the city. Make sure to grab a bite in London while you're discovering the festive themes.
Is It Safe to Be Out in London After Dark?
Like any major city, you should always take precautions when out and about in the darker evenings and nights. Keep your belongings close and don't get anything out of your bag unnecessarily that could make you a target (don't go flashing around your camera, laptop, etc). Remain in well-lit, popular areas with other people and avoid walking alone or using transport you are unfamiliar with.
The capital is a wonderful place to be, day or night but always travel with precaution and be aware of your surroundings, by being sensible you can ensure all your memories of time in the city are full of fun rather than regret!
Please follow and like us: