Thinking about where you want to go on your honeymoon? This complete Galapagos honeymoon guide will give you all the answers to your burning questions!
Are The Galapagos Islands Good for A Honeymoon?
The Galapagos Islands are spectacular for a honeymoon. There are exotic locations, stunning views, and landscapes! Not to mention incredible wildlife and amazing hotels. All in all, if you're looking for a truly unique honeymoon location, the Galapagos are perfect for you!
There is so much to see and do. Whether you want to learn more about the fascinating history of the islands, hike and explore, as well as enjoy water sports and the beach, there is something for everyone. Your honeymoon will be filled with fun AND romance!
Where Should I Honeymoon in The Galapagos Islands?
There are eighteen major islands just off the coast of Ecuador that make up the Galapagos. The majority of the land that makes up these islands is actually national parks!
However, there are small bits of human civilization throughout the Galapagos. All things considered, the traffic on the islands is regulated very strictly and you'll not only need reservations, but also special permissions.  
To enjoy your honeymoon in the Galapagos, only four of the many islands allow human beings to visit as tourists. Santa Cruz, San Cristobal, Floreana, as well as Isabela. There are small quaint and romantic bungalows, and larger hotels. Depending upon what you and your loved one want to do as far as accommodations! 
Places to See!
Because there are so many different places to visit, hotels, as well as fun activities and nature, preserves to see, it's good to know where the most spectacular spots are for you to go.
Here is a list of the best places to see on your Galapagos honeymoon:
El Chato Tortoise Reserve – Here you can see the famous Galapagos tortoises in the wild. As well as learn more about them. You and your spouse can explore their amazing habitat together!
León Dormido – Also called Kicker Rock, it's an incredible place to see up close. Take your love snorkeling, or scuba diving next to this incredible natural feature.
Tortuga Bay – This breath-taking, white sandy beach is one of the most beautiful in the world! Not to mention you can easily walk there along a paved trail from Puerto Ayora. Also, it wouldn't be bad for a beach wedding destination!
Puerto Egas – This is one of the most popular places in the Galapagos! The flat, black lava shoreline is perfect for a once in a lifetime romantic stroll! Not only that, but also exploring caves, inlets, as well as small pools.
Cerro Brujo – The finely grated sand along this romantic beach would make for a wonderful day near the ocean for you and your partner.
When it comes down to it, there is something for any couple here. Not to mention all of the exquisite food selections and restaurants!
Whether you want to sit and enjoy a five-star open-air Italian bistro, or explore Volcán Alcedo and the giant tortoises that call it home, your Galapagos honeymoon can be both romantic and exciting!
How Much Does a Honeymoon in Galapagos Cost?
All in all, a Galapagos honeymoon could be considered rather affordable. If you're traveling via a cruise liner, you could be looking at around $2500 per person and up depending upon the luxuries you choose. This includes plane tickets, hotel stays, as well as visas and food and so much more. 
However, you can travel to the islands directly and only spend around $800 per person for the week. It truly depends on your personal budget, as well as how luxurious you want your honeymoon to be!
What is the Best Time to Go to Galapagos?
The best time to go on a Galapagos honeymoon would be from December through May. Overall, the temperatures during these months are between the 70's and 80's so it's great for hiking, adventures, and long romantic walks!
What is the Cheapest Month to Fly to Galapagos?
The cheapest month to fly to Galapagos would be October. This is just before the high season of the holidays in November, December, and January. As well as the weather being just a tad chillier than the warmer summer months.
What Activities Can A Couple Do In The Galapagos Islands?
When it comes to fun and exciting, as well as romantic activities, the Galapagos Islands have it all! Here is a list of things you newlyweds could do on your Galapagos honeymoon:
Hiking
Sea Kayaking
Romantic Dinners
Scuba Diving
Spa Retreats
Visit The Charles Darwin Research Station
Beach lounging
Swimming
Visiting Museums
Snorkeling
Visit home of Giant Tortoises!
Observe unique and abundant wildlife
All in all, that is not only just the tip of the honeymoon activities iceberg, but all of those things could be included with a special deal or pass! There is so much to do here, perhaps down the road you and your spouse could take a fun trip with the whole family!
Are Galapagos Islands Romantic?
Altogether, the Galapagos are incredibly romantic! These islands are overflowing with impeccable landscapes, pristine beaches, as well as brilliant restaurants and unique activities. Who wouldn't want to start forever with such an amazing adventure with their new wife or husband?
Do I need a visa for Galapagos?
The Galapagos islands are a part of Ecuador. Therefore, you will need a passport if you are coming from North America and Europe. Not to mention several more local countries.
However, there are a few countries that may require a full visa application. Check with your local government agency to see whether you will need to apply for a visa before traveling to Ecuador.
Is English widely spoken in Galapagos?
English is very widely used in Galapagos however Spanish is the official language of Ecuador, as well as the Galapagos islands. You may also hear many different languages as people travel from all over the world to see these marvelous natural wonders.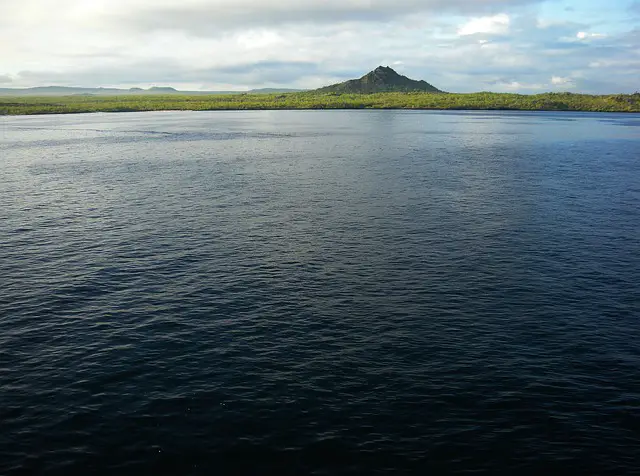 The Galapagos Honeymoon of Your Dreams
This helpful guide gives you a small glimpse of all the romantic places, exciting things to do. Not to mention beautiful sights you may see on your Galapagos honeymoon.
Whether you come to learn more about the exotic wildlife, or simply want to enjoy pristine beaches it is worth the trip. Not to mention you can hike along an old lava flow with the love of your life! Your Galapagos honeymoon is waiting. Take off on this amazing journey to start your lives together!
Please follow and like us: