Introduction
Camping is a frugal and great option to see places. However, not everyone has the great experience as well as skills for camping out. For those who's never camped before, that can be a big issue.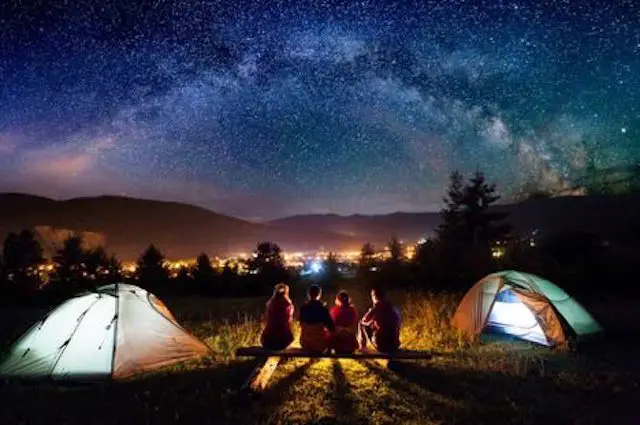 There are easy ways for your comfortable tent camping
Thus, to answer the common question about how to tent camp comfortably, here are a few ideas to assure you will have a comfortable camping experience and a fascinating time:
Useful tips for comfortable tent camping
Get a suitable tent and sleep gears
Cramming many people into such a small tent will lead to discomfort. Thus, to make a night's rest as great as at home, you should choose a good-quality and right-sized tent.
Normally, that tent should have the double size than you need. For example, a 6-person cabin style tent for 3 people is great. It will provide lots of room, and you can stand up inside.
Don't forget to check that tent if you've used it many times. It should be waterproof, weather-resistant and has no holes. All of them need to be early fixed.
Especially, for better sleep, the sleeping pad, bag, and mattress are also needed. Nothing brings comfort more than those warm gears on a cold night.
Bring tools for keeping things cool
Storing food or drinks in the safe cold temperature zone can be a little more challenging. The primary cold storage equipment will allow you to keep food and drinks cool for longer and better use.
Some of the popular tools are regular ice-cooled coolers, small freezers, and electrically powered coolers. And you should notice:
If you have a reliable freezer, you need to keep the air flowing with a fan and the food separated. Be sure that electricity or propane to run your device is available at the campground.
If you use an electrically powered cooler, you should be sure to have access to the suitable power throughout the journey.
If you use an ice-cooled cooler, line its bottom with ice packs ahead. You should use the large ice blocks for longer lasting.
After all, you should keep your cooler in the shade or a cool place once you are at the campsite.
Bring comfortable chairs, tables or hammocks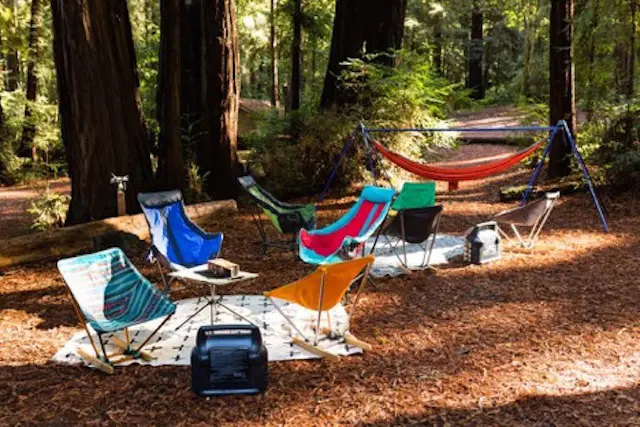 In order to enjoy the atmosphere at the natural campground in relaxing ways, some camp chairs with tables or hammocks are ideal choices.
It will be greater to sit on a good camp chair and read some books than sitting on the ground or the log at the campsite edge.
Besides, there is nothing like relaxing or even sleeping in a waterproof hammock under a shady tree. It is portable, lightweight, and quick-drying. Anyway, remember to check the campground regulations if it allows you to tie ropes to trees.
Prepare for your camping entertainment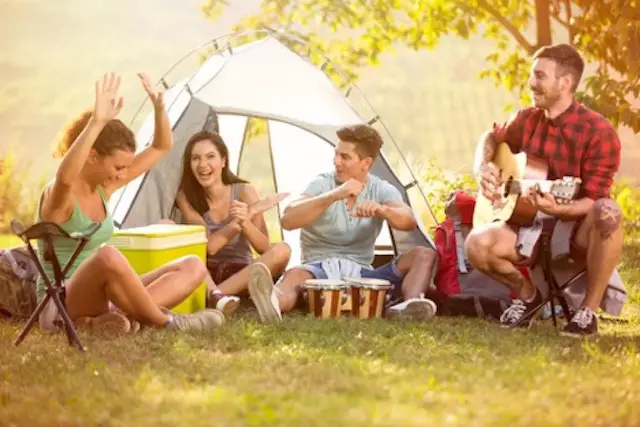 There's nothing more boring than a camping holiday without funny activities. Thus, it's essential to find some entertainment form to keep all spirits up.
One tip is bringing waterproof and wireless speakers. They will allow you to perform favorite music and provide such a perfect setting for the meal around the campfire.
Another tip is bringing a deck of cards, board games, books, magazines, puzzles, CDs and more. Pack whatever you enjoy. It will be fun and entertaining when watching movies on portable electronic devices or playing different games together.
Bring sufficient and safe lighting
When the sun goes down, your campsite will surely get darker. And in some events, you will need more light to use. In this case, sufficient lighting is important.
You can bring flashlights, LED lantern and headlamps for the appropriate lighting at the campground and further uses.
Additionally, you should avoid using gas lamps in your tent for the safety, but just keep them for the outside areas.
Prep everything at home
You should prepare all essential things or food or anything else you can pre-make before your journey.
Meal planning and preparation is important when you plan to camp out. A tip here is focusing on dry foods to save space and weight without keeping them cold.
Also, let pack your essential gears in a smart way, so you can easily retrieve and return them on the way, and everything will go smoother at the destination.
Tent Camp Like a Pro!
Learning how to tent camp comfortably will bring you lots of benefits and convenience. Go ahead and try these ways to increase the comfort levels of your camping vacation and to get a better experience. Enjoy your trip!
Please follow and like us: