If you're the type of person who puts everything off and then suffers from a lack of planning, we hear you! Some people are simply better doing things at the last minute, but it does create a few extra headaches making getting away a bit trickier.
Here is what you should do if you like to make last-minute plans (or just put things off).
If You Are Taking the Car, is it Still Insured?
If you had tentative plans to sell your car in 1-2 months and the insurance was up for renewal recently, you may be umming and aahing about purchasing annual insurance. It's a large expense and it could be wasteful if you'll be selling soon anyway.
In which case, you might want to think about temporary car insurance. This is a special type of coverage for cars, vans, and motorcycles which can be long enough for a day trip but also can last up to a month if needed too.
If you are going away on a road trip before deciding on selling or keeping it, it can provide a stopgap in an annual policy to stay legal on the road. Compare quotes from Quotezone.co.uk to find the best insurer for temporary car insurance. It may also free up some cash from the annual policy renewal to use on the holiday too.
Look for Discounted Accommodation
Turning last-minute planning to your advantage, look for discounted hotel accommodation for short notice bookings.
Try out the usual apps like Hotels.com, Laterooms, and eBookers Travel in search of discounted deals for overnight or the next day. Accommodation providers use these services to offer clusters of hotel rooms at a discount to fill up space. This is because an empty room only costs them money, so it's better to sell it at a discount than not at all (much like with the airline seating).
Get Your Money Sorted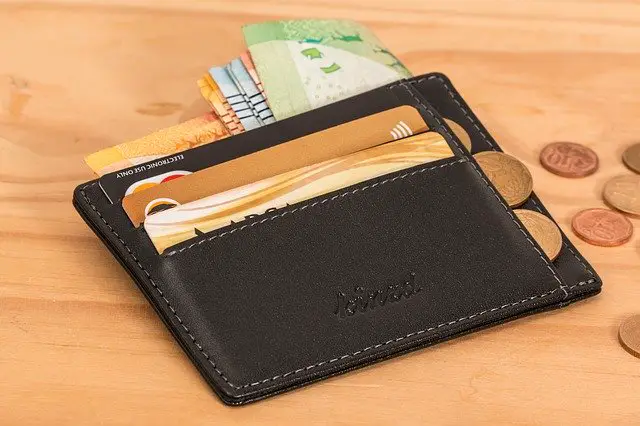 Create a back of the envelope budget for your trip. You don't want to be running out of funds and need to negotiate with your bank for a loan or an overdraft facility while away.
Figure out what you'll spend on some essentials like:
Food
Accommodation
Petrol/Diesel/Electricity top-up
Insurance
Entrance fees for sightseeing
Leave a healthy per-day amount spare for things you've forgotten and unexpected extras. The longer you're away for, the more likely something will come up.
Plan for the Mail
Who will be collecting your mail, so that it doesn't pile up in the letterbox? Are you expecting packages for internet purchases that will arrive after you've left? Alert your friend that this may be on the doorstep soon. Change the delivery arrangements to "drop outside the door" and ask them to alert you when the package has dropped. Then follow-up with your friend to collect it (or ask a neighbour).
While traveling spontaneously at the last minute may be a habit, don't skip the necessary steps before you head out. You'll be in a better position to enjoy the trip when taking care of them first.
Please follow and like us: