As an Amazon Influencer, we earn from qualifying purchases you might make if you click any of the links on this page.
London has great city connections with its airports, especially Heathrow. You can get into the city fast so why not explore a little before getting your connecting flight? You might be worried you don't have enough time. But if you are savvy you can fit some sightseeing in. Here are 5 things to do on a long layover in London.
See the changing of the guard at Buckingham Palace
You may not have time to visit the palace proper during your long layover in London, but you could catch the historic changing on the guard. Head to horse guards parade and see the ceremonial event in all its glory. Times vary depending on the season so check locally and get there early for a great view. This usually occurs once a day and lasts about 45 minutes. The Beefeaters as they are called locally are the Royal Guards and wear the traditional uniforms and iconic tall bearskin hats. The perfect short thing to do during a quick visit.
Whilst here you can take in the views of the palace and take some pictures too. If you want to learn more about the Queen's guard the Guards Museum is close by and will inform you of the history and stories behind the ceremony.
To get to Buckingham Palace from Heathrow will take around an hour on the tube. From Heathrow Terminal four underground take the Piccadilly line towards Cockfosters. Depart at Green Park, then walk for about 5 minutes.
Go shopping in Kensington
One of the most famous parts of London to shop is the Kensington and Knightsbridge areas. The iconic store Harrods is one of those sought-after places to visit, browse and perhaps make a purchase. Excellent for those looking for a bit of luxury during their long layover in London.
If markets are more your thing then why not head down to Portobello Market? There is an amazing array of goods for sale here, from antiques to local produce and everything in between. It can be very busy but most popular places for shopping in London Once you've shopped why not drop at one of the luxurious hotels in the area such as Park Grand London Kensington and spend your layover in style.
Kensington can be reached from Heathrow airport by tube but there are a few changes on the way depending on which line you take. The most convenient way is by taxi, which will take around 40 minutes.
See some top sights in Westminster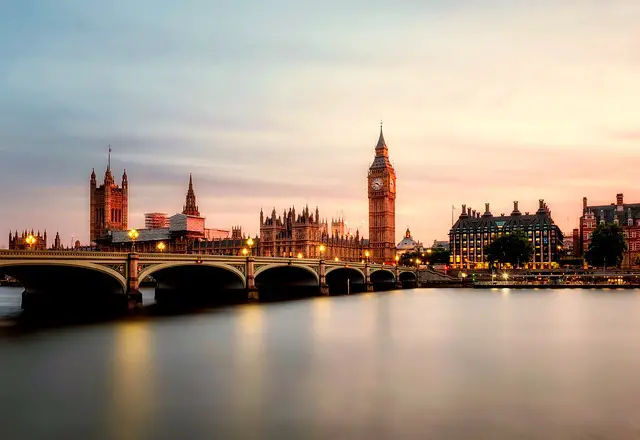 If you want to see some of the best sights London has to offer in a short space of time, Westminster is your best option. Here you can see Big Ben and the houses of Parliament, Westminster Abbey and the London Eye. Nearby you can also catch Tower Bridge and the Tower of London. If you have time pick your favourite place and book on a full tour such as seeing the crown jewels in the tower.
It is a busy area but easy enough to walk around and navigate so you shouldn't get lost. If you do choose to visit a sight more in-depth it is advisable to book your tickets in advance to avoi
d disappointment. If you can stretch to queue jump tickets you will see more for your time. Definitely worth a trip on your long layover in London.
The quickest route from Heathrow is to take the Heathrow Express direct to Paddington Station then take the tube on the circle line to St James Park. The journey time should be about 40 minutes.
Jump on the sightseeing bus
There are a few tour buses you can choose to take from the centre of London. From hop on hop off options to taking a full bus tour. If you are short of time the best option is the three-hour open top bus tour. With this tour you will receive full audio commentary in your chosen language and it covers all the main central London sights. There are a number of routes you can choose from, so take the one that fits your most wanted itinerary.
Golden tours and Big bus London both offer these short open top tours and the cost is around £20 per adult. Pick up and drop off points are usually in Westminster but see the tour operators websites for more detailed information. To get here follow the same route as getting to Westminster above.
Try the local fish and chips
You can't visit London without dining on good old fish and chips and having a drink in a traditional pub. There are many different cuisines to try but if you're only here for a short time you need to try local. You can't walk very far in London without coming across a pub or two. In the main tourist areas have many options. If you want to try the best fish and chips in London perhaps head over to the trendy Notting Hill neighbourhood. Here you can visit the cosy Fish House of Notting Hill or the traditional Hobsons Fish and Chips.
Once you have eaten your fill make your way to one of the traditional pubs and enjoy a local pint. The Ladbroke Arms and the Cock and Bottle are amongst the favourites here. Even if you don't want to try the beer, just have a cup of tea and soak up the atmosphere.
Notting Hill is around 40 minutes by taxi from Heathrow or you can take the train and tube for a more economical option.
How would you spend your long layover in London?
There are lots of different options to choose from depending on how much time you have. Choose one or multiple sights to see and things to do but make use of your time well. If you have a more than a few hours to spare there's plenty to do in London. Other than spending the time in the airport. Whether you get a taxi into the city or decide to use public transport it can take as little as 40 minutes to get into the city. How would you spend your long layover in London?
Please follow and like us: