Muscat, which is the capital city of Oman, is a true paradise for every traveler or tourist who loves to explore history, adventure, tradition, and wilderness. This less known travel destination has a lot of great things to discover. Nestled between mountains and bays, Muscat is an old, walled city. Do you know Muscat houses one-fourth Omanis?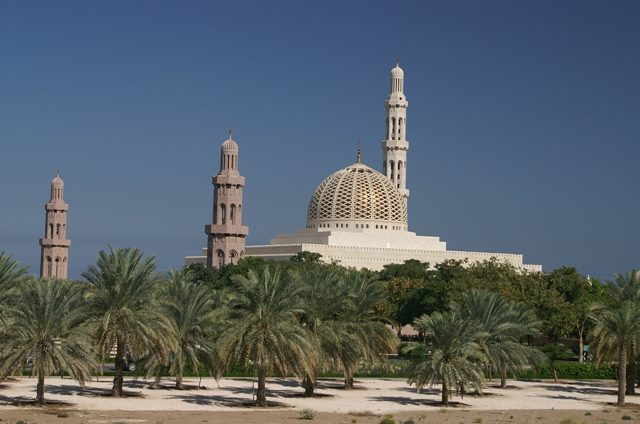 Image credit: Maxpixel
In this guide, beginners as well as travel freaks will get to know everything they must be aware of while planning their trip to Muscat. It answers questions like what places should you see and what activities you must indulge in Muscat. The city has beautiful landscapes as well as diverse sightseeing spots for different tourist interests, including architecture, nature, water, history, and so on.
At first, I was not really eager to visit this city but when my friend suggested so, I paid a visit to Muscat. And, to my surprise, it was a real pleasure to visit the city of Muscat that has several striking places to see. So, let us see how you too can explore this city, which is an amalgamation of modernity and tradition.
Getting around
The city of Muscat is separated and spread within hills. There are a lot of options for you to travel within Muscat. These include:
Taxis – Taxis are great to visit major sights, main hotels, and the airport in the city. However, taxi drivers do not know much about the streets so if you want to explore the local areas, steer clear of taxis.
Public bus – This is also not a very good option to travel in Muscat.
Tourist bus – You can catch a hop on hop off tourist bus, which is very convenient. The first bus departs at 9am and after that every 30 minutes till 5pm. However, during Ramadan the timings of the tourist bus can change.
Self-driving – You can also rent a car and drive on your own in the city, which has smooth roads.
Private guide – This option is for those who just want to relax and follow the private guide, who gives them a full day tour of the city.
These are the options for you to travel within the city of Muscat. But, when it comes to reaching Muscat, you can take the Oman Air flight to reach this beautiful city. You can check out Cleartrip for affordable tickets bookings of Oman Air.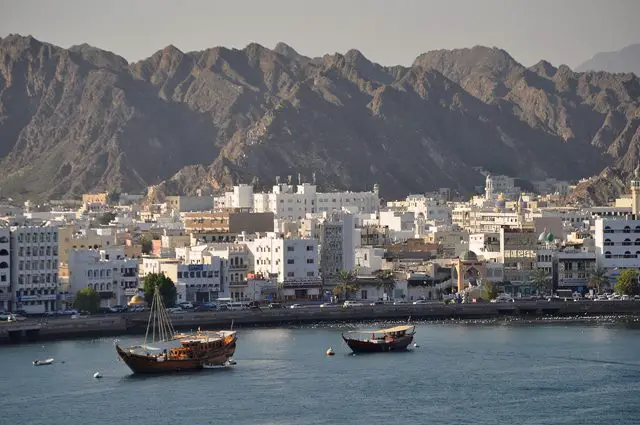 Image credit: Pixabay
Places to visit in Muscat
Muscat has a wide variety of sightseeing options and activities for tourists. Read on to find more about them.
Historical monuments and museums
The Royal Opera House and the Sultan Qaboos Grand Mosque are the two must-see architectural delights of this city. The Royal Opera House is a recent building with handcrafted decors and the Sultan Qaboos Grand Mosque is an architectural masterpiece from inside as well as outside. However, the latter is only open to tourists in the morning. Make sure you are fully covered and if you are a woman, wear a hair-concealing headscarf; if you want to gain entry into this mosque.
Besides these, there are the two 16th century Portuguese forts of Al Mirani and Al Jilali, the Sultan's Qasr Al Alam palace, and Mohammed Al Ameen Mosque, which you can just see from the outside since they are closed to the public.
Muscat has some really nice museums, including Bait Az-Zubair, the Armed Forces Museums, the National Museum, Bait Al Barandah, Muscat Gate, the Natural History Museum, Oil & Gas Exhibition Centre, Omani Heritage, Planetarium, Currency Museum, and Omani-French Museum.
Water activities
Qurum Beach – The full name of this beach is Shatti al-Qurum. It is the most common beach in the city where locals relax during weekends. Take a stroll or just relax on its Golden sand.
You can also take a boat expedition and discover the shores toward the South. Try taking a boat from the Al Rowdha Marina. It is a tour of 2 to 3 hours, which includes watching dolphins, snorkeling, and watching erosion at sunset or during daytime.
Additionally, you can visit the Mazara Dam, which is just outside the city within the mountains. It has a mesmerizing lake even though the dam is not flowing every time.
Markets
For a glimpse into the local life of Omanis, you should definitely visit the Fish market. If you reach early in the morning, you can see the fish arriving in boats, being sold to the shopkeepers, and prepared for sale to consumers in the market. Make sure you wear closed footwear when you're here.
If you love gold, then visit the old city and Souq, which is near the fish market. The Souq consists of narrow alleyways with tiny shops and painted wooden ceilings. A lot of goods are imported to this market, including Indian textiles, pashminas, and inexpensive jewelry from around the world.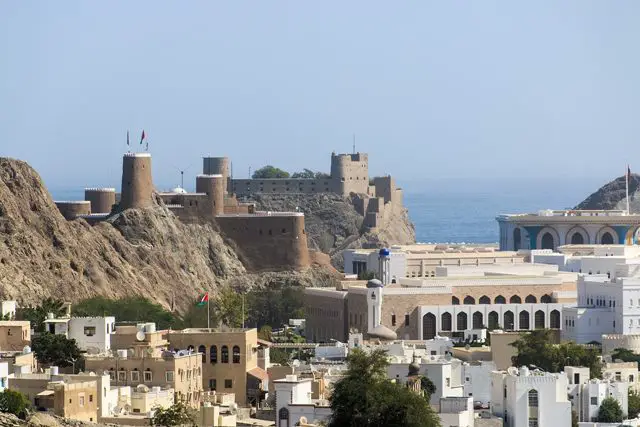 Image credit: Pixabay
Revel in nature
Try hiking above Riyam in order to click some amazing views of the Muscat city. This also lets you to be on your own and away from the hustle and bustle of the city.
Take a stroll in the Riyam Park, which encompasses two hills and offers picturesque views of the corniche and mountains. From here, you can also see a big playground for kids.
You can also visit the Qurum Natural Park in Qurum if you have more time on your hands. For more scenic captures, you can take a drive in the hills just at the back of the park.
Oman Travel Fun and Muscat Adventures!
So, take help from this guide and visit every known or less known place in Muscat. You will instantly fall in love with this city (I can bet you on this), which is one of the best places in the Middle East. If you are not sure on the weather forecast upcoming for your travel dates, make sure to check it before you go. You can have some travel packing cubes recommendations for practical preparation. Don't forget there are plenty of places that can keep you busy in the sprawling capital of Oman.
Please follow and like us: