A haven for nature lovers, there is no shortage of natural attractions in Mauritius. What a wonderful place to explore with unique sights to visit and a relaxed island vibe. From the sapphire blue waters and the white sandy beaches to the volcanic landscapes and unique wildlife, Mauritius will make you appreciate the natural world. Sometimes compared to the beauty and diversity of destinations such as Sri Lanka or Thailand, Mauritius is a place many travellers aspire to explore. But where should you go? Here are some of the top natural attractions in Mauritius that you should not miss.
Chamarel Coloured Earth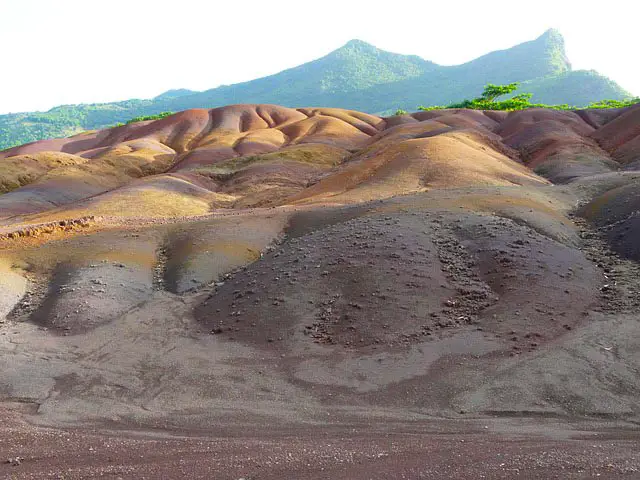 This beautiful natural phenomenon offers seven coloured layers of sand as far as the eye can see. You'll be forgiven for thinking you've been transported to another planet when you set eyes on this spectacular wonder. The small village is a favourite tourist attraction on the island. Climb to the viewpoint for amazing panoramic views across the sands. When you have finished marvelling at the beauty here you should visit the waterfalls and rum distilleries nearby.
Casela Nature Park
Find this park on the western side of Mauritius and bring the kids along as they will love it too! Spot animals and birds, as well as exotic flowers and plants. If you are looking for a great photo opportunity then make your way to the Casela restaurant. Located on the top of the hill, it offers excellent views over the park. So if you love your natural photography make sure you take a trip tp this beautiful park. It's one of the best natural attractions in Mauritius to visit with your children during your stay in Mauritius.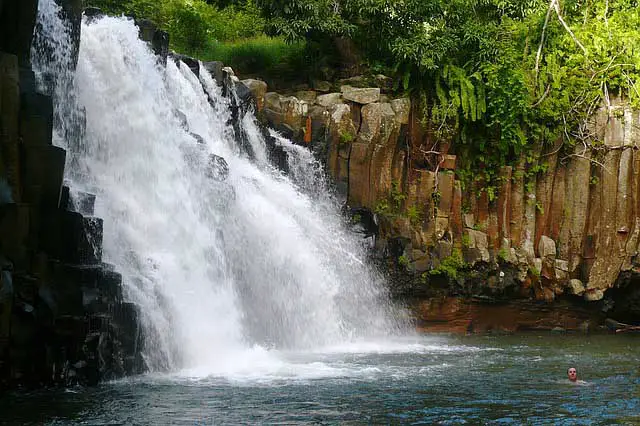 Le Morne
Le Morne is a peninsula located towards the south-western end of the Indian Ocean. An enchanting area of natural beauty, you will also find a few rare species of plants. It's also an historic place, a UNESCO World Heritage Site, where slaves would hide in the past while trying to escape capture. Reflect and take time to think in this magnificent location.  If you enjoy learning about history and want to commemorate the struggle against slavery take a trip to Le Morne.
Grand Bassin
A natural lake within an inert volcano, the Grand Bassin or Ganga Talao is an important local pilgrimage site. When you get here you'll see the 108 feet tall statue of Lord Shiva, which is the second largest statue in the world. According to mythology, it is believed that the water here is sourced from the sacred Ganges River in India. Taking a dip here during the Shivratri festival will legendarily bring good fortune. Whether you are religious or not, it's a lovely and spiritual place to visit, no matter what you believe.
Grand Baie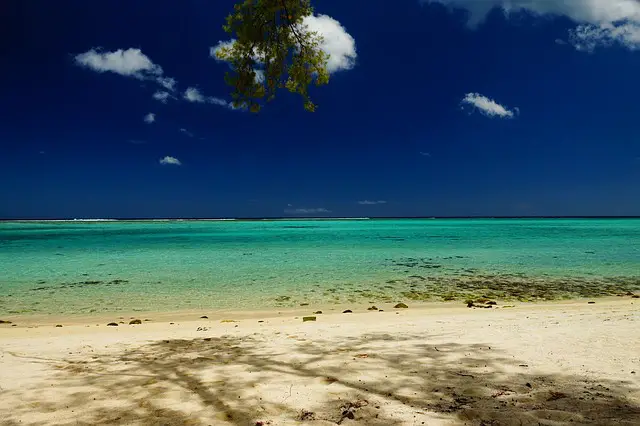 A beautiful beach town which is a popular destination for tourists looking for a bustling base to explore the island. The two main beaches are Cuvette and Grand Bay Public, where visitors can enjoy a relaxing but busy break. Lie on the beach, go for a swim or indulge in water sports such as swimming, sailing, water skiing and windsurfing. Grand Baie is also a departure point for many cruises towards northern Mauritius. These include Gunners' Quoin, Flat Island, Round Island, and Serpent Island.
Blue Bay Marine Park
An underwater park which is home to 8 different varieties of corals and 72 species of fish. You can learn to dive in this park too, view the beautiful corals and improve your skills at the same time. If you don't want to get under the water you can enjoy a ride on a glass bottom boat and view the underwater life from a dry location. The beach is a sought after location to enjoy crystal clear waters, great swimming, snorkelling and of course, relaxing.
Black River Gorges National Park
Enjoy hiking, bird watching and exploring this vast national park. It is home to over 300 species of plants and nine species of birds which are found only in Mauritius. Including the famous Pink Pigeon which was previously thought extinct. The dense forest park is the only one of its kind on the island and best of all entrance is completely free. You'll have to pay a fee if you want to hire a guide, however. Experience a truly unique deep forest location with plenty of views to keep any nature lover happy.
Ile Aux Aigrettes Island
Another one of the most popular Natural Attractions in Mauritius. It is located 850 metres off the coast of the Mahebourg Bay and is an island made up entirely of coral limestone. You can take guided tours of the island to learn more about the stunning plant and wildlife you can see here. There are also excellent views across to the South East of Mauritius. If you love your nature photography, this is the place to get those extra special shots.
Rochester Falls
There are many waterfalls in Mauritius but this one boasts the widest one of them all.  It tumbles from a height of about 10 m after the waters make their way from the Savanne River. The interesting lava cliffs will make this volcano visit very different from one you have ever experienced before. The sights and sounds of this waterfall are sensational and a must if you love to visit natural attractions.
Enjoy These Natural Attractions in Mauritius!
The best accommodation to stay in here are the beautiful villas in Mauritius. They give you the perfect base and the freedom to explore the island with an uninterrupted, homely feel. Wherever you stay make sure you have good access to tours or transport to make your travelling throughout the island easy and exciting too.
So you must be convinced to visit the island of Mauritius now after reading this! So many amazing unique and natural attractions to find and enjoy. Have you ever visited the natural attractions in Mauritius? What was your favourite and did it make this post? Tell me what you think in your comments below.
Please follow and like us: