Traveling, no matter how many times you've done it before, can be overwhelming. The hectic traveler will always miss their flights, or miss check in time, or even lose their reservations. The organized traveler, however, they are the shining examples of how to travel with ease!
There are a few things that every organized traveler can't live without. Lists, quality travel packing cubes and organizers, fancy wallets, and so much more! Here are the top five things that any expert journeyman will swear by stay organized while you travel!
Lists!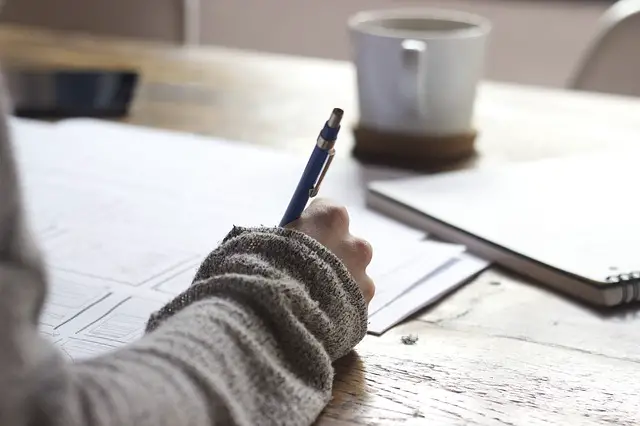 You should always start with making a list, and checking it a little more than twice. When it comes to keeping organized while you trot the globe, making a packing list should ALWAYS be the first thing you do. This not only keeps you on track to have everything you need, but it also helps to stop you from forgetting anything.
Your list should take into consideration the duration of your stay, weather-appropriate clothing for your destination, chargers, hygiene products, and all the extras you'll need for your trip. Make your list a few days before you are set to depart, that way your head is clear, and if you forget anything, you can add it to the list with plenty of time before you leave.
Suitcase Organizers – Packing Cubes
Once you've used packing cubes to make your suitcase look immaculate, you will never want to travel without them again. They are extraordinarily useful when it comes to packing your belongings, your clothes, and your toiletries. Find ones that fit your needs and your style, as they come in so many varieties!
Packing Cubes not only help to make packing a breeze, but they make your whole journey simple and organized. You can set a cube aside for dirty clothes only, you can easily unfold them to use on a hotel bathroom counter, and you can even use them for smaller day trips without having to pack another bag! You can check the best packing cubes in our review here!
Documentation is Key
Being organized means always knowing where everything is at a moment's notice. Document wallets are a HUGE help when it comes to keeping your passports, reservations, hotel room keys, and your currency all in one convenient place.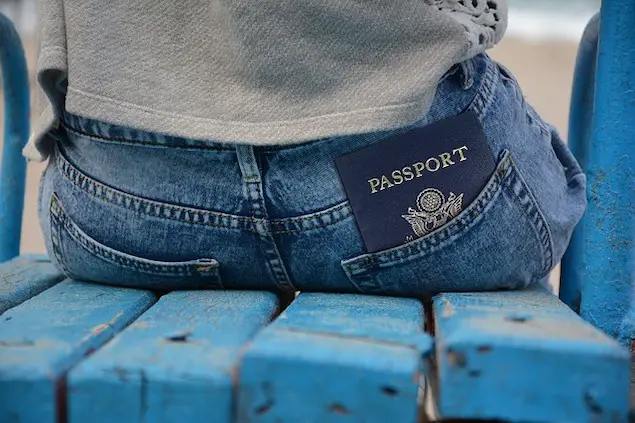 With all of those important documents nestled inside, you'll need a travel wallet that you can easily hide on your person. Choosing a travel wallet that is more practical than fashionable is priority! Better safe than sorry when it comes to your private information.
Travel Size
You don't have to stretch your imagination very far to understand how important travel sized containers are for the modern globetrotter. Whether you get a set of containers to keep all your toiletries or a few for the basics, they will help you to stay organized while you travel.
Purchasing a set of plastic travel containers is not an expensive ordeal. If you are traveling with a carry-on only, then there are a lot of rules and regulations for traveling with liquids and lotions and deodorants, etc. So buying a set of travel-sized containers will certainly make traveling a LOT easier.
Itineraries
It's certainly a big part of any trip to know where you're going. Having a pre-determined itinerary is an excellent idea to keep you organized. It not only helps you have an idea about how you'll spend each day of your trip, but it will take a lot of the stress of traveling off your shoulders.
A quality itinerary should include the following:
Flight Times and Flight numbers
Hotel addresses, names, phone numbers
Any relevant phone numbers
Emergency plans, like the location of an embassy
Who all has the information on the itinerary. i.e. mom, dad, friend, etc.
Knicks and Knacks
There are some things that aren't essential for staying organized while traveling, but are certainly helpful in the long run! Being organized for travel means thinking about every possibility.
Extra change of clothes in your carry on. In case you luggage is lost, or you have to spend the night in the airport.
Travel med bag. Should include band aids, feminine hygiene products, and any medications you may need (i.e. Tums, Tylenol, motion sickness relief)
Traveling with kids! You'll certainly need an organized "busy bag" to keep your child occupied. Small coloring book, washable markers, toys, you name it.
Snack sized chips, granola bars, peanuts, all the food you'll need if you don't want to pay airport prices! Have a designated bag for your snacks and meals.
Keep it Together, to Stay Organized While You Travel!
Understanding all of the ins and outs of your travel plans, putting together the most thorough packing list, and finding all the right storage will certainly make your trip organized. There are many ways to make your trip easier, but being organized is the most important! Keep the stress out of your vacation with these organized traveler's must-haves.
Please follow and like us: