If you love being around the water then a visit to the lakes is always a good idea. You can enjoy the beautiful scenery, take part in water sports and other outdoor activities. But where are the most sought after lake destinations? Look no further, here are some stunning lakes you should consider visiting. 
Here are eight stunning lakes to visit around the world
Plitvice Lakes, Croatia
When you first see these lakes you are taken aback by the gorgeous turquoise waters and magnificent falls. Here in central Croatia you find paths and boarded walkways across pools, lakes and many waterfalls. It is in easy reach from both Zagreb, Split, and Zadar by bus or by car.
There are a total of sixteen terraced lakes which are accessed by walkways and hiking trails. You can take a boat across from the top twelve lakes to the four lowers ones. Here you will see Veliki Slap the highest waterfall here. Pick up a map at the entrance, choose a trail to your liking and follow the paths to the beautiful lakes.
Lake Victoria, Uganda and Tanzania
Located in Tanzania and Uganda, Lake Victoria is one of the largest lakes in the world and the biggest tropical lake. It should definitely be on the list of stunning lakes you should consider visiting. Named after Queen Victoria this lake is the source of the river Nile.
As well as exploring the lake itself there are plenty of things to do around it too. Take a safari, visit the beaches and go bird watching from the shores. You can also visit Ngamba Island or more well known Chimpanzee Island. There are almost fifty chimpanzees living here and is a sanctuary you can visit or stay at in Uganda.
Lake Bled, Slovenia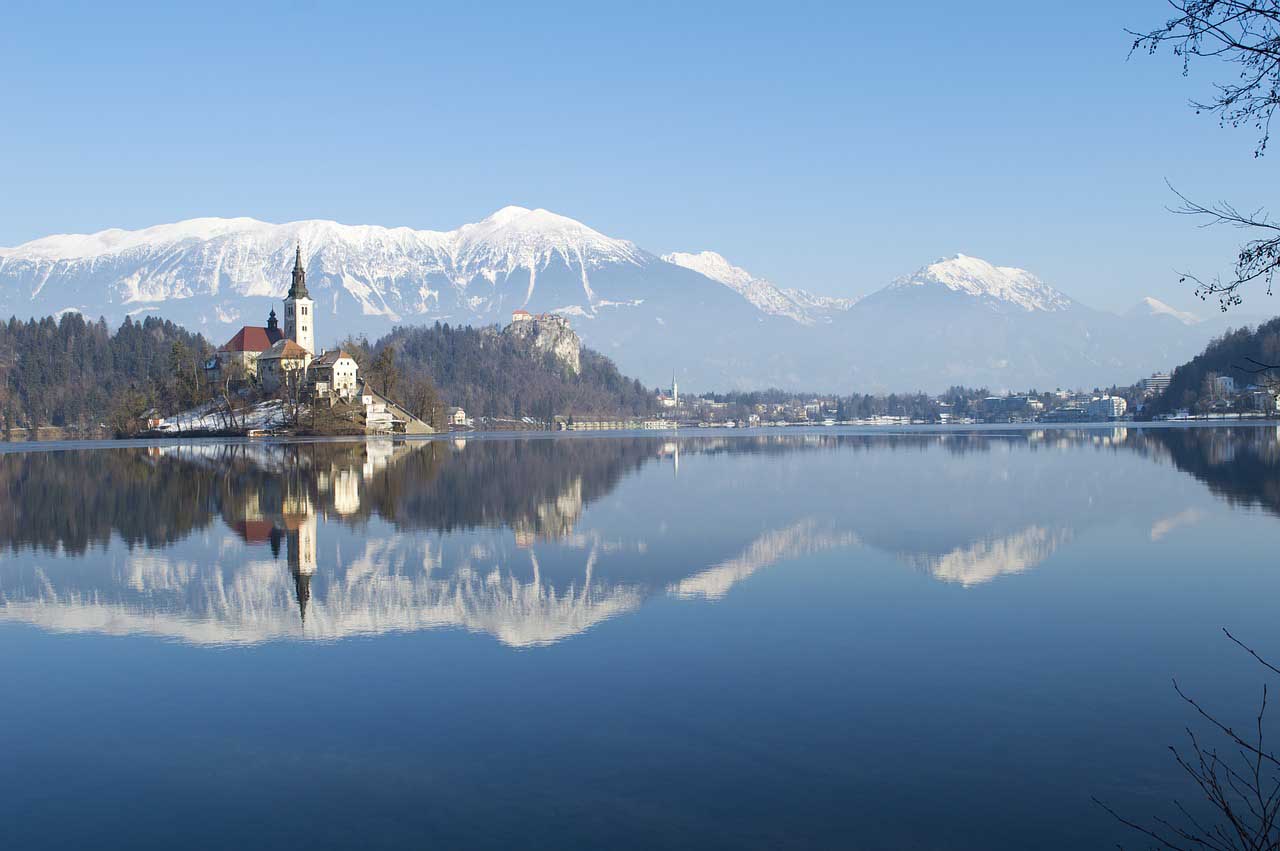 A popular destination for its fairy tale scenery, Lake Bled is one of the most visited tourist destinations in Slovenia. High on the alpine mountainside, you will find the castle looking over the lake. Then there is Lake Bled island. Here you will find a lovely little church of the assumption. You can row your own boat here, or take the tour boat. When you get inside, you must ring the wishing bell and hope for your wish to come true.
Bled is a small town and there are plenty of hikes and walks in the surrounding area. This way you can really enjoy the mountain and lakeside views. What will you wish for?
Lake Titicaca, Peru and Bolivia
Lake Titicaca is the highest known lake in the world that can be easily accessed sitting at 3821 metres. It is a popular tourist spot often visited in conjunction with some of the other top tourist destinations in South America. Such as Machu Picchu and the Salt Flats.
It is a significant historical and cultural place. With the lake featuring within Incan history and the current communities who live on islands made from leaves. You can take wildlife, history and cultural tours in and around the area. With boat tours leaving daily from the shore, enjoy the lake from both on and off the water.
Lake Como, Italy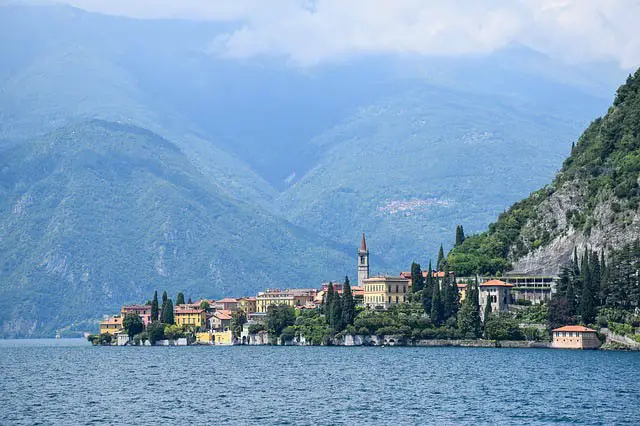 An upmarket destination favored by the rich and famous, Lake Como is the place to be seen. Explore the lakefront village and pretty gardens surrounding the water's edge. The towns here are very picturesque and there is plenty for you to do whether you want to relax or party.
Whether you visit the resort town of Bellagio or the city of Como or the mountain town of Brunate, you will find a destination to enjoy the lake your way. Take a stroll, cycle or explore by boat. However you get around, make sure you are looking your best and get ready to strike a pose. An amazing place to visit in Italy.
Lake Michigan, USA
One of North Americas five great lakes. It is the only one that Is located entirely in the USA. Lake Michigan is definitely one of the stunning lakes you should consider visiting. Surrounding the lake there are many beaches sand dunes and there are also islands within the water.
There are also many lighthouses dotted on the shores. So, as well as natural beauty to explore there are historical buildings to visit too. You can also check out the Michigan Maritime Museum in South Haven. The large lake really does have plenty for you to do and see whatever you are interested in.
Lake Constance, Germany, Austria, Switzerland, Liechtenstein
Shared by four countries this lake is only small but is beautiful none the less. It is only four miles long and you can see to the other side at its narrowest. Whichever country to visit the lake in, you will find plenty to do. The best way by far to get around is by bike. Hire one at a bike store and start exploring the lovely surrounds.
Visit little villages, vineyards farms, and historic buildings and churches. You can also get out onto the water too. Try activities such as sailing, windsurfing, and even swimming in some parts. If you are lucky enough to visit at the right time you may also enjoy one of the local festivals. Such as the wine festivals held in the summer.
Lake Taupo, New Zealand
A massive lake which is said to be bigger than the size of Singapore. Lake Taupo has plenty of space to explore and discover. It is known as a place to try some extreme activities and sports. The space is perfect for thrillseekers visiting New Zealand.
Sail or kayak to the Maori carvings, skydive over the lake, bungee jump over the Waikato River or take one of the many biking trails. In Lake Taupo you won't be disappointed.
Which of these stunning lakes you should consider visiting will you choose to go to first?
As you can see there are so many different beautiful lakes to explore in the world. This is just a taste of the gorgeous natural destinations on offer. You could also check out Lake Vyrnway in Wales another amazing choice. But which of these stunning lakes you should consider visiting will you visit first? 
Please follow and like us: