Although there is more than enough to do in Paris, sometimes you may want to venture further afield and see what else France has to offer.  These trips are all within a short distance of the capital and can easily be done in a day.
Without doubt, the most popular day trip from Paris is a trip to see Versailles.  Home of the French kings until the Revolution, it is opulence on a scale rarely seen anywhere.  You can easily spend a day here.
The main palace is open to the public and you are able to stroll through it at your own pace.  Don't miss the Hall of Mirrors.  Some of the smaller, and more interesting, rooms are only available to view if you join a guided tours.  Frequent tours are given in both French and English, so be sure to join one as you don't want to miss these intimate spaces in such a large building.
Likewise, the gardens are simply stunning and worth a long walk.
Versailles, while well worth a trip, is always crowded.  If you are interested in visiting a chateau with fewer people, but nearly as beautiful, don't miss the Chateau de Fontainebleau.  Built as a county escape for French royalty, it is now famous for being Napoleon's primary residence.
This is a great place to come if you want to truly have a day away from Paris.  Spend some time exploring the house and the gardens, but then head out to the forest on the edge of town with a good French picnic.  Once a royal hunting ground, the forest is peaceful and cool; the perfect escape on a hot summer's day.
If you are interested in Impressionist art, the one museum you must visit in Paris is the Musee d'Orsay. There, you will be able to see several paintings Monet did of his gardens, including the famous water lilies.  Once you have done so, why not take a day and travel out to see the real things?
Monet's house and garden is located about fifty miles outside of Paris in Giverny.  The painter lived and worked from this house for nearly fifty years and, if you know Monet's work, you will recognize many of the places you see.  Even if you are not particularly a fan of the painter, the gardens are exquisite and provide a lovely respite from the hustle and bustle of the city.
Auvers-sur-Oise
Auvers-sur–Oise is another town famous for its connections to Impressionist painters.  Manet and Renoir both painted here, but it is most famous for its connection to Van Gogh as this is the town in which he died.
You can visit the apartment where he lived and then wander over to the churchyard to see his grave.  He is buried next to his brother, Theo.  If you are a true fan, you can eat lunch at table 5 at the Auberge.  It is where Vincent had a meal nearly every day he lived in the town.
If you are traveling with children, you know that getting them interested in the museums and attractions of Paris may be a bit of a challenge.  Reward them with a day out at Disneyland Paris.
Like any of the Disney Parks, it would be possible to spend several days, if not a week, at this park alone.  The key is planning ahead to ensure that you see those things and rides those rides that are most important to your family.  The park has areas suitable for children of all ages, so you are sure to find something that appeals to everyone.
You will not struggle to find food or drink on the grounds, nor is there a lack of things to do in the evening. Although you may only be here for the day, be sure to sit and rest during the day so that you can enjoy some of the wonders that occur after the sun goes down.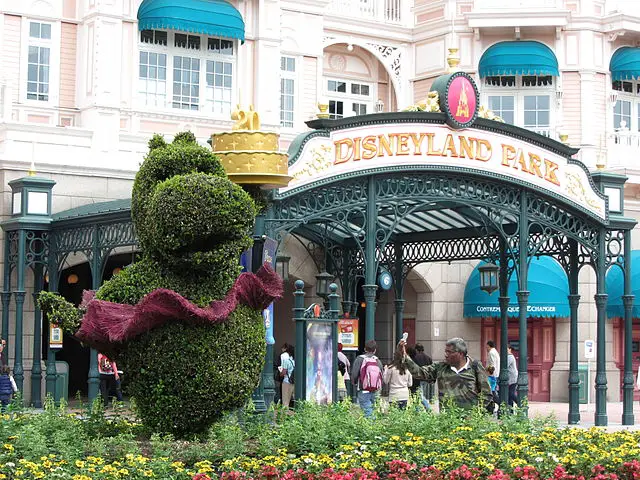 If the thought of a day at a Disney park is just too much, why not bring the kid to the Parc Astérix.  Built on a smaller scale, it still includes everything that a theme park should have.  It even has the largest rollercoaster in Europe.
Built across six worlds, there are more than enough attractions and rides to please everyone in the family. Again, there are more than enough places to find food and drink and the nighttime attractions are also not to be missed.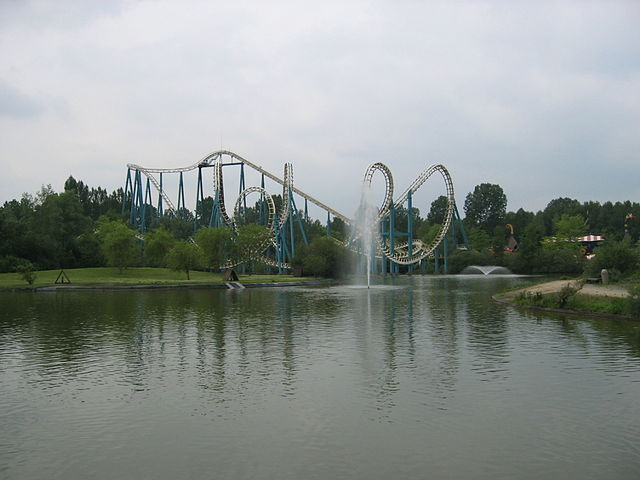 Of course, any of these places could easily be explored over several days. If you decide to stay overnight, here are some ideas for hotels at the end of the day and if you want to enjoy Paris on a budget make sure you read this guide.
Day Trips from Paris Aren't Just for the Day!
Theses amazing places are so close to Paris that you can easily get there and back within a day! Enjoy your adventures, then travel back to Paris. Don't forget, these great spots aren't just for the day time! Please comment below about any of these trips of other day trips from Paris you might recommend.
Images Credit: commons.wikipedia.org

Please follow and like us: