Are you planning to travel to Vietnam? If yes, then you can't miss out on the coolest beaches in the country. These beaches in Vietnam are filled with life from both tourists and local residents who need to get a release from the urban life.
With the Vietnam coastline covering an approximation of 2000 miles, visitors have an opportunity to engage in all sorts of beach activities without getting bored! Whether you want to go snorkeling, boat riding, swimming, bask in the sun, windsurfing, or even beach yoga activities these beaches have it all!
Check More Beachy Posts 🙂
The Best Beaches for Your Vietnamese Holiday
The beaches of Vietnam vary greatly from each other. Therefore, you can spend an entire holiday bouncing from one coastline to another! If it's your first time to Vietnam, and you don't have the slightest clue where to go, then we've got you covered! Here are the most popular beaches to visit on your next holiday in Vietnam!
The Long Beach
This is a 20-km coastal stretch filled with plenty of cool bars, restaurants and cafes. You don't have to worry about options for food after hours of hanging out in the water! Delicious meals are available in the restaurants and you can easily make your way over to enjoy a nice long dinner!
You can't leave the beach without taking an epic holiday photo under one of the many palm and coconut trees! If you travel to Vietnam with your family, then you'll be able to do so many fun things!
Rent bikes
Take snorkeling lessons
Tour the fishing villages
Enjoy some amazing meals
And so much more!
No matter what you're beach holiday includes, Long Beach in Phu Quoc has something for everyone!
Mui Ne Beach
This is a widely known beach for kite surfing activities! Try something new on your holiday and get out on the water for some kit surfing lessons.
Visitors have a great time swimming in the rock-free waters. If you love kite surfing then make a visit to this beach in the months of March and November for the best weather!
My Khe Beach
American troops named this beach during the Vietnam War. Since then, it remains one of the most attractive beaches in the country. No matter how you travel, whether first class, or on a tight budget, going to My Khe in Da Nang can be enjoyed by everyone!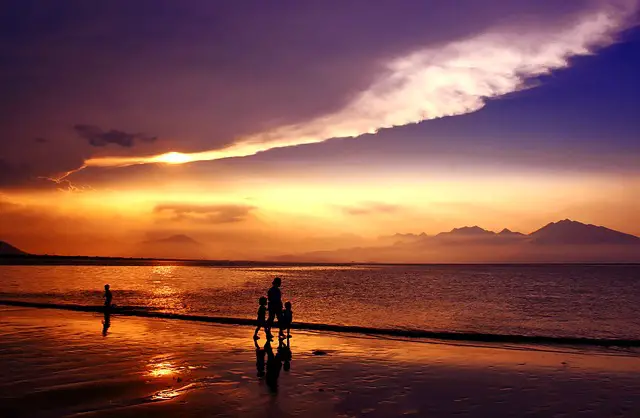 It is a 32-km coastal area giving all visitors a chance to enjoy leisurely beach activities. Tourists have always enjoyed surfing, snorkeling, sunbathing, and even fishing! Definitely check out this absolutely stunning beach on your Vietnamese beach tour!
An Bang Beach
This is also a great place for surfing! If you're looking to ride the gnarliest waves, then make sure to plan your travels in September or March. This is when the sun is warm, the winds are strong, and the waves are choice!
But there's more than just hanging out in the water! This beach is an amazing place to sit back, relax, and take in the marvelous views! The tall mountains and islands surrounding the area will leave you speechless. If you are residing in Hoi, you only need to take a 10-minute drive before you can get to the beach!
Nha Trang Beach
Relax at one of Nha Trang Beach's many resorts! You'll have the opportunity to enjoy the sweet seafood in the attractive restaurants and cafes. Tired of swimming? Then bask in the sun as you enjoy the cold breezes from the sea!
Sao Beach (Star Beach)
This is a silent beach where tourists have a great time enjoying the calm waters without interruption. There are a few beach restaurants ready to accommodate visitors. This is one of the most picturesque beaches on the planet for you to really sit back and relax your mind from your busy life! You really don't want to miss out on theses amazing views!
Cat Ba Island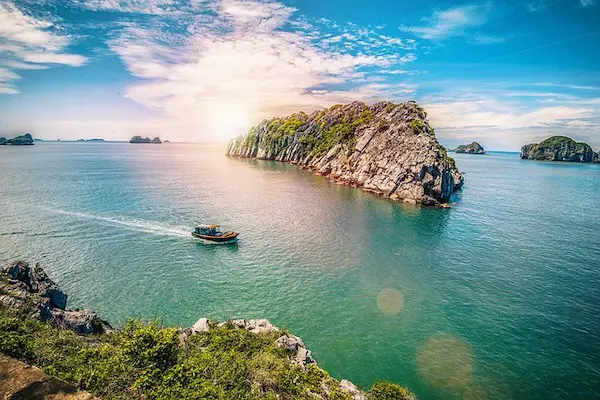 Are you looking for a romantic get away with your partner? Then look no further than Cat Ba Island in Lan Ha Bay. This island offers a wide range of cottages which are ideal for romantic holidays. Additionally, there are also several bars and hotels ready to serve you with all sorts of meals!
Hon Chong Beach
Chong Beach offers you the opportunity to enjoy your holiday without any disturbances from the urban environment. This beach is filled with the charm of the many Vietnamese folktales that incorporate these rocky beaches!
It is a good place to relax from the daily routine or even stress from work as it offers a quiet setting. You will also have the opportunity to climb on these fairytale rocks formed by the sea!
Ready To Swim On These Top 8 Beaches In Vietnam?
Visiting Vietnam can be a magical holiday. Not only can you visit all of these amazing beaches, but you can also immerse yourself in such a brilliant and welcoming culture. Take your time to relax and enjoy the sunny beaches of Vietnam!
Please follow and like us: