Bright flowers and warm breezes are just around the corner! Celebrated all over the World with a variety of different festivals and gatherings spring time is just unique and joyful in its own way!
For those of you wondering which destinations are best to visit during these months of color and energy, we asked the top travel bloggers for their most loved Spring Season destinations. Here are their answers;
Top Countries as Spring Destinations – (as voted by 97 travel bloggers):
#1: Japan – 18 votes
 #2: USA – 17 votes

#3: Italy – 10 votes
#4: England – 6 votes
    #5: Canada – 5 votes
 #6: Spain – 4 votes
#7: New Zealand- 3 votes
#8: France- 2 votes

South Korea – 2 votes

Greece – 2 votes
Austria – 2 votes
Malta, South Africa, Ecuador, Iceland, Netherlands, Turkey, Namibia, Thailand, Caribbean, Mexico, Cezch Republic, Austria, Colombia, Honduras, Panama, Guatemala, Chile, Croatia, Israel, Hawaii, Kyrgyzstan, Grand Bahama Island, Bali, Wales, Morocco, India, Australia, Scotland, Costa Rica – 1 vote.
Top Spring Destinations
#1: Tokyo Japan
#2: Washington D.C – 4 Votes
 California 4 Votes
#3: South Europe, USA Southwest, Grand Bahama Island, Arizona, Central America, Yosemite National Park(USA), Utah (USA), Death Valley National Park, CA, Annecy France, Costa Brava, Keukenhof Netherlands, The Kansai Area Japan, Verona Italy, The Northern Territory Australia, Lisbon  Portugal, Vancouver Canada, Paihia to Cape Reinga New Zealand, Patagonia, Cinque Terre Italy, The Dalmatian Coast of Croatia, Vienna Austria, Prague Czech Republic, Okinawa, Japan
Tel Aviv Israel, The Lake District England, Barcelona Spain,Sardinia Italy.
Paul Johnson – A Luxury Travel Blog 
Greece!
Dariece Swift – Goats on The Road
Malta! We traveled and lived in Malta for 2 months during the spring and it was a great time of year to be there. It's not too hot yet, but not cold either. It was perfect t-shirt weather, and some days we even wore shorts. There also aren't all that many tourists in Malta during the spring, whereas in summer, it's very busy.
Twitter | Facebook | Instagram
Angie Orth – Angie Away 
Washington, D.C., is a fascinating place to visit any time of year, but during the spring, the cherry blossoms bloom all over the place. It's such a nice time to visit and so photogenic!
Twitter | Facebook | Instagram
Allison Laypath – Tips For Family Trips
Phoenix, Arizona
Twitter | Facebook | Instagram
Jacqui Cooks – The Jax Blog 
The Namaqualand in western Cape, South Africa and the West Coast.
Amy Whitley – Pitstop for Kids
Death Valley National Park, CA
Twitter | Facebook | Instagram
Chloe Gunning – Wanderlust Chloe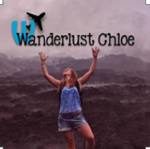 I think spring is a wonderful time to visit England. Places like the New Forest, Buckinghamshire and the Lake District are all beautiful when we have bright sunshine, blue skies and a nice cool temperature.
Twitter | Facebook | Instagram
Gary Arndt – Everything Everywhere
Yosemite National Park. In the spring the snow is melting and the waterfalls are at their peak, yet there are still very few visitors in the park. It is the best time to visit.
Karisa Klee – Flirting with the Globe 
Annecy, France
Twitter | Facebook | Instagram
Fel and Wes – Feather and the Wind
Wherever the cherry blossoms are! We've seen them in our hometowns before (Toronto and Vancouver) but this year we're planning to be in Japan just in time for the popular cherry blossom season. Spring is also a great time to visit the hotspots in Europe since many cities aren't as crowded as they are in the summer and accommodations will often be cheaper too.
YouTube | Facebook | Instagram
The cherry blossoms in Japan were an incredible spring destination. Here's the story: http://gypsynester.com/its-cherry-blossom-time-in-japan/
Twitter | Facebook | Instagram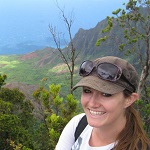 Heather Hopkins – Art Travel At Repeat
That's a tough one. Spring is lovely pretty much everywhere! It's actually my favorite time of year to travel because prices are cheaper but it's always so lovely. I suppose if I had to pick one place, however, it would be Paris. There is something magical about Paris in the springtime. Cliche, I know…but it's true.
Twitter | Facebook | Instagram
Nora Dunn – The Professional Hobo 


I
'm currently a big fan of Ecuador – specifically the Andean mountains of Ecuador, which is renowned for its ""eternal spring"" climate being at a very high altitude and near the equator. So no matter where you're from or what time of year it is, you'll always get spring! I've spent many months in and around Cuenca, Ecuador, which is unto itself a UNESCO World Heritage Site, and is stunning, affordable, and full of culture. And in a few days I'm off to Baños – another mountain town renowned for its healing hot springs and being the adventure capital of South America. (I'm actually hoping to win a hotel there, believe it or not: http://www.winthelifestyle.com/)
Twitter | Facebook | Creditwalk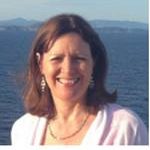 Heather Cowper – Heather on Her Travels
Costa Brava which I visited in April last year – we loved the spring flowers, warm sunshine and sparkling sea which was almost warm enough to swim in!
Twitter | Facebook | Instagram
Lloyd & Yaya – Hand Luggage Only 
Iceland
Twitter | Facebook | Instagram
Colleen Lanin – Travel Mamas
Spring is the perfect time to visit the Grand Canyon National Park in northern Arizona. Temperatures are mild and the Canyon is less crowded than during peak summer season. Plus, you'll be treated to all sorts of beautiful desert blooms in spring.
DJ Yabis – Dream Euro Trip 
Keukenhof, Netherlands
Will Tang – Going Awesome Places
When things are rainy and gross at home, you really can't go wrong with going somewhere warm. I'd totally recommend somewhere like Utah for their incredible national parks such as Arches and Zion.
Twitter | Facebook | Instagram
Stephanie Be – Travel Break 
Turkey is best during the spring. You can head to Cappadocia for the hot air balloon ride at sunrise before exploring the unicorn of national parks: Pamukkale. I have a blog post on the best places for photography in Turkey, and I can SHOW you how much Turkey is meant for spring 🙂
Twitter | Facebook | Instagram
Megan & Mike Jerrard – Waking up Wild  & Mapping Megan
Japan for Cherry Blossom Lovers! March and April are the heart of the cherry blossom season in Japan. Locations like Tokyo, Kyoto, Fukuoka, Osaka and Hiroshima are ideal if you want the best of Japanese cities combined with beautiful cherry blossom exploration situated around rivers, gardens and castles. Check the exact dates when deciding on which destination to go with as blooming time does vary from place to place.
Twitter | Facebook | Instagram
Kristin Addis – Bemy Travel Muse 
Namibia is so warm and beautiful, but it can be incredibly hot during the summer months given it's a desert country. Since I feel that Namibia is for camping, and I like being able to sleep without roasting, I love Namibia during the shoulder season.
Twitter | Facebook | Instagram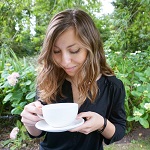 Cory Varga – You Could Travel

The Kansai Area, Japan because of the Cherry Blossom Festival
Twitter | Facebook | Instagram
Emma – Adventures of a London Kiwi 
The bluebell glades of Osterley House and Gardens in Isleworth- I didn't realise that whilst wandering through the house and grounds I would discover a bluebell glade, uncover a Hollywood batcave entrance, hitch a leg over gate stiles in front of some judgemental kids, learn some quirky London history, drink too much coffee (no suprises there thought), browse through fresh veges, admire priceless paintings, go on an Easter bunny hunt and discover a luxurious summer home.
Macca Sherifi – A Brit and Abroad

Living in London where it's still grey and cold, my eyes turn towards southern Europe in spring. The weather in places like Greece, Italy and Portugal is really nice during spring – very crisp and clear with temperatures around 20o – but it's Spain that gets my vote. I love the lifestyle in Spain of lazy afternoons and dinner of tapas long into the night, and it's always around this time of year that I lust for this lifestyle again.
Zoe Dawes – The Quirky Travel
ler
Spring in England is simply overwhelming. One minute everywhere is colourless, barren and grey, the next, the country erupts in a riot of purple crocuses, yellow daffodils, pink blossom, multi-coloured tulips and vibrant rhododendrons. Cute lambs gambol about in green fields and bird song ricochets throughout the countryside. Regular showers ensure that growth is rapid and abundant. When the sun shines, there's a hint of summer warmth to come. After the cold and gloom of an English winter, an English spring is a treat for all the senses. And if you want to see it at its very best, come up to the Lake District – Wordsworth's daffodils guarantee a warm welcome.
Twitter | Facebook | Instagram
 Michael Turtle – Time Travel Turtle
Japan – I love the cherry blossoms that fill the streets and the parks during spring. The blossoming period slowly moves throughout the country so you can even chase the flowers, if you like!
Twitter | Facebook | Instagram
Shannon Kircher – The Wanderlust Effect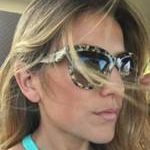 We've made a tradition out of visiting Central America during the past few spring seasons, with trips to Honduras, Panama and Guatemala most recently. The weather has generally been beautiful, and if you plan your trip to coincide with Easter there are some incredible celebrations throughout the heavily Catholic region. Last year we spent Easter Sunday in Antigua, Guatemala and were able to see the culmination of Semana Santa with an incredible procession through the main square. It was a pretty memorable cultural layer to add on to an already exciting exciting destination.
Twitter | Facebook | Instagram
Jarryd Salem – Nomadasaurus
Kyrgyzstan, when the snow is melting and wildflowers are blooming!
Twitter | Facebook | Instagram
Jett & Kathryn Britnell – Nomadic Tribes 
Our favorite springtime travel destination is world-famous Tiger Beach, a remote, offshore shallow sand flat on the Bahama Banks, about an hour by boat from the West End of Grand Bahama Island. Tiger Beach is one of the best places on this blue planet to scuba dive and enjoy some close encounters of the sharky kind with lemon sharks, nurse sharks, Caribbean reef sharks and also one of the world's top apex ocean predators, tiger sharks. What is arguably the world's greatest shark dive all takes place just 20 to 30 feet deep beneath the waves.
Kiersten – The Blonde Abroad
Bali is a haven for surfers and hippies alike, with an abundance of artists, dancers, musicians, and temple goers flocking to its shores each spring. March marks the beginning of Bali's dry season and the Balinese New
Year (Galungan), beginning March 12. Celebrations usually last a few weeks, culminating in Nyepi, the day of silence on March 31. From exotic jungles, spa-like bungalows, to intimate beaches, Bali has a lot to offer very kind of traveler!
Twitter | Facebook | Instagram
Gareth Leonard – Tourist 2 Townie 
Japan in the spring time is incredible because the weather warms up and the cherry blossoms are in full bloom. The temples aren't too crowded and the food is always amazing.
Twitter | Facebook | Instagram
Matt – The Expeditioner
San Francisco
Dave Anderson – Jones Around the World 
Italy. The weather is sunny and warm, but it's still before the crazy touristy season. The streets are busy, but not as chaotic and annoyingly crowded
with too many people. Make your way down to the Amalfi Coast (my favorite part of Italy), and you'll fall in love with Italy during springtime.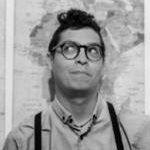 Juan Martinez – Travelers Buddy
Washington D.C or Tokyo
Twitter | Facebook | Instagram
Valter – Tourist by Chance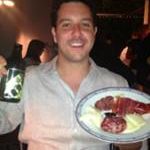 Italy
Twitter | Facebook | Instagram
Sophie Davis – Sophie's Suitcase
Verona – I have just returned from a weekend in Verona and fell in love with this beautiful city. Verona is a relatively small city but with lots to do, including visiting Juliet's balcony, climbing the steps in the Arena di Verona, standing on the castle walls at Castelvecchio Bridge and people-watching in the main square. Then there's the food; wine, cheese, parma ham, pizza, pasta and more wine, ready to indulge your taste buds! This is a city full of life, colour and of course romance.
Twitter | Facebook | Instagram
Char –  Taylor Hearts Travel 
Pembrokeshire, Wales. The daffodils have begun to appear and although it's still a bit chilly, the blue skies and yellow flowers make for such a beautiful backdrop on a long beach walk.
Twitter | Facebook | Instagram
Rick Griffin – Midlife Road Trip
Portugal With quaint villages, opulent castles, crystal-clear rivers, lush green mountains, and stunning coastlines Portugal leaves you feeling like you're living inside a postcard. And unlike so many of Europe's better-known destinations that are overrun with tourists, Portugal provides opportunities for more authentic experiences. So whether you tour historical sites, fish in the Atlantic Ocean, cruise down the Douro River, indulge in the thriving food scenes of Lisbon and Porto, or simply sample the fine wines produced in the Douro Valley, you're sure to discover why I consider Portugal to be Europe's best-kept secret.
Andy McFarlane – Window Seat Preferred 

London – It's just starting to get warmer and the evenings are longer. Perfect for long days exploring!
Jessica van Dop DeJesus – Dining Traveler
Washington, DC. Although I live in Washington, DC, I love springtime in my city. It makes me feel like a traveler as there is so much going on. The Cherry Blossom Festival is beautiful welcome to spring with as million of tiny pink blooms adorn the monuments. The city truly comes alive during this season with new exhibitions, events, and plenty to experience. As a foodie, I love that many restaurants come up with creative menu items based on the Cherry Blossom season.
Twitter | Facebook | Instagram
Morocco is my favorite spring travel destination because weather is already very nice to fully enjoy the amazing sunny beaches, the fantastic snowy mountains and the warm Sahara Desert in just one season.
Twitter | Instagram | Facebook
Anna Phipps – Global Gallivanting
As it heats up in India, spring is a great time to escape to the Himalayas. In fact it seems like the whole of Goa, including the yoga schools, shops and restaurants make a pilgrimage up to the cooler air, stunning views of the snow capped mountains. My favourite spots are Parvati Valley, Dharamsala and Manali – all offer a plethora of opportunities for trekking with stunning views and fresh mountain air and a variety of yoga and meditation retreats in Buddhist monasteries as well as other activities like paragliding and rafting. Or you can also just choose to relax and soak up the scenery and hang out with like minded travellers. If you're lucky you may even catch the Dalai Lama in McLeod Ganj near Dharamsala if he's in town.
Twitter | Facebook | Instagram
Stef – Mel 365
The Northern Territory, Australia. After a winter in Melbourne I need to warm up my bones. And surely there is no better place than the Northern Territory.
I fly to Darwin and rent a car to explore all the amazing National Parks and unbelievable gorges. It's the end of the dry season there and it's not unusual to experience one of the first big storms of the rainy season. A show from mother nature. Thunders to remember for a life!
Twitter | Facebook | Instagram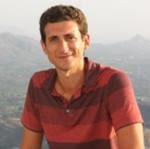 Derek Baron –  Wandering Earl
Greek Islands: A place like Mykonos, with temperatures in the low 20(C), usually no rain, and without the major crowds that flock there in the summer makes for a perfect destination. Base yourself here, take day trips to other islands, enjoy non-peak season prices and make the most of all that the Greek islands have to offer!
Twitter | Facebook | Instagram
Andrzej Ejmont – Wanderlust Storytellers 
Japan! We are currently in the preparation for our trip to the amazing Japan for the Cherry Blossom season! In less then 2 weeks we will be in Tokyo and the exploring for our family of wanderlusters will start! I think we have 8 or 9 destinations to visit, including Kyoto, Osaka and much, much more!! Cannot wait! Cherry Blossom season is one of a kind spectacle in Japan and one that you simply cannot miss out on!! See you all there!!"
Twitter | Facebook | Instagram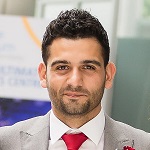 Fabio Virgi – Fab Meets World 
Lisbon in Portugal is becoming really popular for travellers all year round, but with temperatures picking up in spring it's a perfect city break destination with a mix of things to do.This graphic I designed even covers 5 reasons you should visit Lisbon. While it isn't the perfect time for a dip in the ocean, beaches are never too far away. And if you can't get enough of food & drink then Lisbon has you covered there too with a wide range of options to suit everyone (well… mainly carnivores. Sorry vegetarians!) There's plenty of beautiful architecture to admire and another bonus is that the cost of life there is super affordable; an espresso can be as little as 60 cents and a beer only €1! I can't recommend it enough 😉
Twitter | Facebook | Instagram
Robert Schrader – Leave Your Daily Hell 
Japan—One word: sakura
Twitter | Facebook | Instagram
Amanda Williams – Dangerous Business
I love going to destinations in the spring that are either too hot or too crowded in the summer months. Like New Orleans or Barcelona or the national parks in Utah – they all make for great spring trips!
Twitter | Facebook | Instagram
Janice – Solo Traveler World 
Vancouver, Canada. Spring takes place earlier in Vancouver than other places in Canada meaning that you can almost reliably get the weather that one really wants in spring. Plus it's a city that has an incredible urban scene and yet is close to nature for hikes in North Vancouver and beach walks along the south shore of English Bay.
Helen Davies – Helen in Wanderlust
I love the Scottish Highlands and the North Coast 500 in the spring! It's absolutely beautiful and much quieter than in the summer months. Plus you avoid the Scottish midges!
Jeremy Foster – Travel Freak 
My favorite travel destination in the spring is Thailand – a place that holds a truly special place in my heart. Not only is Thailand beautiful and unique, but the sunsets are some of the most memorable that I've ever experienced in my life. From the stunning beaches and sunsets, to the jungle and wildlife, Thailand is quite a site on the eyes. Oh, and did I mention the food? The food is unbelievable. And extremely affordable. One of my favorites is Khao Soi, a northern Thai favorite which literally translates to "cut rice." It is a coconut milk, curry-based dish made from rice noodles, with pickled cabbage, shallots, lime, spicy chili and deep-fried crispy egg noodles on top. There are endless activities and things to do, all while being extremely affordable, which allows for a longer trip at a lower cost. From Deep Water Soloing in Tonsai/Railay, to exploring the many exquisite temples, there is always something to do or see. Check out my blog with some cool activities to plan your trip. And here are some of my favorite photos from my Thailand travels.
Twitter | Facebook | Instagram
Liz Stephenson – The Tongue in Chic
JAPAN – Cherry Blossom Season? Need I saw anymore. Not only is this a gorgeous photo opportunity, but Japan is always a good idea. Perfect weather and playing Pretty in Pink definitely makes Japan the best place to beat spring fever.
Twitter | Facebook | Instagram
Annette White – Bucket List Journey 
Spring is a great time to travel to many different countries because it is just after the bitter cold winter months and before the hordes of summer tourists arrive. For these reasons (and many more!) my favorite destination for the spring is Tuscany, especially if you are road tripping throughout the Italian region. The hills will be green, scattered with wild flowers and the days will be getting longer which means there are more daylight hours to enjoy. Plus, the quaint towns will have less visitors making exploring them much more pleasurable.
Twitter | Facebook | Instagram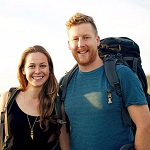 Jules – Don't Forget To Move
There's nothing better than the fresh spring blooming flowers and a nice bottle of wine in the countryside, so when it's that time of year we love to head to northern California wine country. The small town of Calistoga, in the Napa Valley, offers an amazing selection of activities; from volcanic mud baths and hot springs, to local wineries and gorgeous landscapes. If you're looking for a relaxing weekend, surrounded by beautiful flowers and scenic views, check out the Calistoga wineries (link) for the perfect combination of luxury and nature. Walk around the vineyards with a nice red, strolling through the mustard flower fields and admiring the lush green mountains in the background.
Twitter | Facebook | Instagram
Jo Fitzsimons – Indiana Jo 
England. People often ask me when is the best time of year to visit it's definitely when the cold is shifting and the trees and flowers are blooming.
Twitter | Facebook | Pinterest
Kevin Wagar – Wandering Wagars
While many people look to head south in the spring to shake off the winter blues, this year we went north. All the way to Yellowknife, Northwest Territories in Canada. Yellowknife in the spring is amazing! longer days and warmer spring temperatures mean perfect conditions for outdoor activities like dog sledding, kite-flying, winter hiking and snowmobiling.
Twitter | Facebook | Instagram
Rain Campanilla – Words and Wanderlust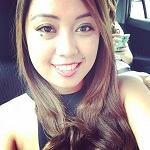 Northland, New Zealand (Paihia to Cape Reinga)
Sabrina – Just One Way Ticket
I love Japan in spring when all the cherry blossom and cover the city in pink leaves.
Facebook | Instagram | Twitter
Miguel – Travel Sauro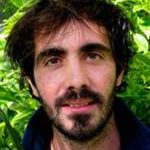 Patagonia. I think Patagonia is definitely one of the most beautiful places you can visit in the spring. The hike to ""Laguna de los tres"" looks gorgeous during those days: it's a lovely walk from El Chaltén to Mount Fitz Roy, surrounded by colorful flowers and trees. The view of the mountains and forests once you get to the lagoon is priceless. The trek is actually beautiful all year round but nothing like the spring to experience the best of the region.
Twitter | Facebook | Instagram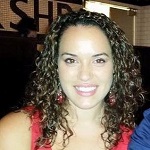 Anneliese Delgado – Abroad in Colombia
If you're looking for a place to go for spring, you should visit Medellín, Colombia. It's literally dubbed "the city of external spring" because of its mild temperatures. It's no secret Medellín has a dark past. The city was a dangerous place in the 80's and 90's because of notorious drug lord Pablo Escobar. But those days are long gone and Medellín is now a tourist-friendly destination with plenty of museums, cultural landmarks, backpacker hostels and luxury hotels. If you're in the area, visit Guatape, a colorful town about 2.5 hours outside of Medellín. There you'll find one of the most popular natural attractions in Colombia – a huge rock called El Peñol that provides one of the most amazing views from the top. Finding your own transportation to Guatape can be tricky, especially if you don't speak Spanish. I suggest booking a tour so you can enjoy the experience without having to worry about logistics.
Daniel James – Dan Flying Solo 
Cinque Terre, Italy is the perfect place to visit either side of the summer rush. The weather is still usually warm and these five villages, with their colourful houses and seaside restaurants haven't been swarmed by tourists which make a summer visit almost unbearable. It's also a great tike to explore the whole of the Liguria coast, right through to Portofino.
Twitter | Facebook | Instagram
Oh man, I love New Zealand in March and April. Since it's their fall, the weather is perfect for hiking and other outdoor adventures — crisp and sunny and delightful. Plus, there aren't as many crowds as during their summer!
Twitter | Facebook | Instagram
Jenna & Micah Kvidt – Wander the Map 
Tokyo, Japan is one of our favorite spring travel destinations. The temperatures are mild, pretty flowers are blooming everywhere and you might even get to see the Cherry Blossoms if you time it right. Plus, the food in Tokyo is always amazing!
Twitter | Facebook | Instagram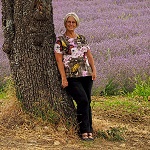 Barbara Weibel – Hole in the Donut
The Dalmatian Coast of Croatia is my all-time favorite spring destination. I've been to 80 countries, and the scenery along Croatia's coast is some of the most stunning in the world. The tourist crowds don't descend upon the area until June and July, the weather is warm enough to swim in the azure waters of the Adriatic Sea, the people are warm and welcoming, and prices are very affordable. Though the Dalmatian Coast technically runs from Zadar in the north to Dubrovnik in the south, I'm extremely partial to Split. With its location in the center of the coast, it allows day trips to a variety of small islands off the coast, each of which has its own unique culture. Public transportation is dependable and cheap, allowing weekend trips to historic towns like Kastela, Trogir, Sibenik, Dubrovnik, and even farther inland to Plitvice National Park. A string of villages, each named for a different defensive castle built to protect against Ottoman raids, combine to make the Town of Kastela, Croatia.
Twitter | Facebook | Instagram
Daniel Noll & Audrey Scott – Uncornered Market 
Vienna, Austria is among our favorites in spring. As Central Europe becomes green, Vienna is the perfect context to buy some picnic food at the Naschmarkt and enjoy it at The Prater. Kick in a local hike, an outdoor heuriger wine experience, and a local Viennese cafe, and you have the perfect spring weekend.
Twitter | Facebook | Instagram
Michael and Randi – Just A Pack
Prague – Spring is probably the best season to visit Prague in terms of weather and affordability. Nestled in a sweet spot between summer prices and grey winter doldrums, mid to late Spring sees the city blossom out of its frozen cocoon. Restaurants and bars set up their outside seating, the beer gardens in parks around town open up, and the sun graces the sky for hours a day. Outdoor events like markets and concerts spring up all over town, and long walks along the Vltava River or through the tree lined streets are once again possible. Spring in Prague is an excellent time to embrace Czech life and take in all the sites the City of a Hundred Spires has to offer.
Twitter | Facebook | Instagram
Chris Christensen – Amateur Traveler 

Spring is a great time to go to Italy or Spain with out the hot weather and big crowds of Summer. May especially is a great time to visit. Of course don't rule out spring time in Paris or other European cities. The Netherlands is also terrific in spring if you time your trip for when the tulip fields are in bloom.
Anje Rautenbach – Going Somewhere Slowly
South Korea; South Koreans will always proudly declare that they experience four seasons in a year and they have good reason to be so proud of it. During Spring the streets of South Korea are lined with the trees' cherry blossoms blooming in full swing; you look up and tiny white and pink flowers fill the space above your head, magnolias meet your nostrils with heavenly smells and festive colours pop up all over the fields.
Twitter | Facebook | Instagram
Laurel Robbins – Monkeys and Mountains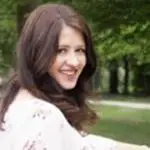 Okinawa, Japan
Twitter | Facebook | Instagram
Trisha Velarmino – PS I'm On My Way
Tel Aviv
Caroline – Traveling 9 to 5 
Hawaii. After the winter I am in need of as much sunshine and beach as possible! Hawaii has always been our happy place. If you go during the Spring months, April and May you can get some good off-season deals and the weather is almost always perfect!
Melvin Böcher – Travel Dudes
I prefer to travel to a destination where it's already warm and sunny. That extends the whole summer feeling for the complete year. It then does not matter if you arrive back home and it's still a bit chilly, as you know it just takes 3-4 weeks until summer arrives also there.
I have been to Portugal many times in the past and it's a fab spring location. This year I'll head to South Africa, so I'm heading into autumn time and then get back for spring. Both is fab, as long it's warm and sunny.
Twitter | Facebook | Instagram
Tiffany Dowd – Luxe Tiffany  
Italy. I love visiting Italy in the spring just before the busy summer months. It's a great time to enjoy the city and cultural attractions without the crowds. One of my favorite cities is Florence for it's great museums and beautiful architecture. I also love a shopping trip to Milan before heading to Lake Como which is only one hour away by car.
Twitter | Facebook | Instagram
Kristen Sarah – Hopscotch the Globe
Canada. I love watching everything come to life again.
Twitter | Facebook | Instagram
Alice Teacake – Teacake Travels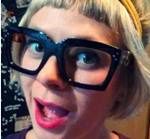 There's no fresher feeling than Spring and in my opinion, there's no place like South Korea to go and celebrate it. Renowned for their magical, fluffy white and pink Cherry Blossoms, this transformational country is a joy to celebrate Spring in. You must be quick though! Once they're out, you'll have around a week to catch them before they all depart their branches and fly away across the mountains. The last week of March is best. Yet, in the first week of April, some stranglers may just hang on for you if you're lucky. There are quite a few places that you can catch the blossoms' beauty but my personal favourite is at Jinhae Gunhangje Cherry Blossom Festival. It's Korea's largest festival for all the right reasons!
Twitter | Facebook | Instagram
Rebecca Mayoll – Straight on Detour
The Lake District. The tracks are not yet crowded, the lakes are reflecting the shimmers of a summer sun peaking through the crowds. In spring England's Lake District is the place to escape the reality of life while listening to songful birds and a playful breeze. The weather is warm enough to camp and you'll find yourself alone perched amongst some of the best scenery the UK has to offer, it's bliss.
Lola Akinmade Akerstrom – Lola Akinmade 
I love heading over to Italy in the spring especially the regions of Lombardy and Emilia Romagna when its beautiful squares and villages start to roar back to life, when locals start moving back outdoors, congregating in corner cafes, when the sweet wafts from food vendors fills the air, and when that zest for life that is quintessentially Italian flows through the streets once more.
Twitter | Facebook | Instagram
Justyna Sitko – The World by Brunette
My favorite spring travel destination is the Riviera Maya, Mexico. The Yucatan peninsula with its spa resort hotels, white-sand beaches, tasty cuisine, rich culture, colorful colonial architecture, and stunning Mayan ruins, offers the perfect mix of adventure and leisure. There's something for everyone. For those who seek nightlife there's Cancun. For family vacations, there's Tulum, with pretty much everything you could want from your Caribbean vacation, including mysterious underground swimming holes, snorkeling in the turquoise waters with coral reefs, and Mayan pyramids. If you are looking for a romantic getaway, you may choose to stay at one of the beautiful islands like Cozumel or Isla Mujeres. The best part is that you can rent a car and do all of these activities at your own pace, stopping and socializing with locals whenever you feel like it.
Di and Ade – All Aboard 
Twelve months ago we would have said Europe! We love leaving the impending Melbourne winter behind and heading to our favourite European towns (basically anywhere!) before the summer crowds hit. But last year I (Di) was lucky enough to go to Canada to host a tour with the Australian travel company Two's A Crowd and sorry Europe, but Canada stole my heart! The bears were just coming out of hibernation, the snow was beginning to melt and everything was so green – oh, and those mountains! Seeing Lake Louise half covered in snow, surrounded by snow-capped mountains and yet bathed in sunlight was, to use the old cliche, quite magical.
Twitter | Facebook | Instagram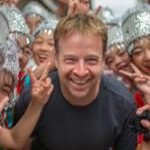 Eric Stoen – Travel Babbo
Europe. All of Europe. Pick a place – Italy, France, Greece, Hungary. They're all enjoyable year-round, but spring is our favorite time to visit. Why? The weather is getting better and, most importantly, the tourists haven't arrived yet. Santorini is wonderful, but not when 8,000 cruise ship visitors are day-tripping around the island. And Venice is completely different in April than it is in July – you can actually appreciate the history and culture when you're not surrounded by thousands of others. Will you have some rain and some cool nights? Most likely. But you'll also have sites to yourself, and the lower prices that come with lower demand.
Twitter | Facebook | Instagram
Maria Belfort – One Tiny Leap 
Texas – The southern state is transformed in Springtime, with wild flowers blooming everywhere, painting the state's landscapes in shades of blue and red.
Twitter | Facebook | Instagram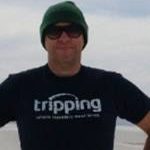 Charles McCool – McCool Travel
It is really difficult for me to pick one favorite spring destination because we always go to different places. Since I have to choose, I will say the Caribbean. Living in Northern Virginia, we experience seasons and winter can be harsh. By the time January and February roll around, people have cabin fever and want somewhere warm. I recently visited St. Croix, USVI and loved it. We have also taken spring trips to Bahamas, Puerto Rico, St. John, and Cayman.
Jema – Half the Clothes 
Austin, Texas
Simon Falvo –  Wild About Travel
Japan: It's the perfect season, with warm weather before the hot and sticky Summer. And it's the time when the cheery blossoms are in full bloom, a wonderful treat.
Lance & Laura – Traveler Addicts 
Knoxville, Tennessee. Our favorite springtime destination is Nashville, Tennessee. There's just something special about the South in the Spring. Flowers and love are in the air. Music fills the streets. And the folks in Nashville know a bit about music. The city's music scene isn't just limited to the Grand Ole Opry and Country Music Hall of Fame. The city is a hotbed of independent musicians from country to punk and rock to blues. The city has a rich and deep history, including nearby plantations, that interests many visitors. Nashville has become a major culinary destination. Nashville is Tennessee whiskey country. Whatever your interest, there's no better time to visit Nashville!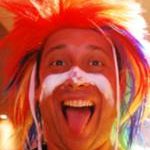 Anthony The Travel Tart – The Travel Tart
I've grown up in a tropical area where there are only 2 seasons – wet and dry! So 'spring' is a novelty for me! I've experienced spring in northern Italy in the Friuli region and it's a really pretty place to see at this time – lush green countryside with the Dolomites in the background make it picturesque!
Will Hatton – The Broke Backpacker 
Kyoto in Japan. Not only is it crammed with temples, shrines, castles and legends… but Spring time means it is cherry blossom season. Transforming the bare branches in the palace gardens into beautiful works of art. It is a truly special place, already so colourful, especially in the Geisha district but the Cherry Blossoms make it dream like, I can't get enough!
Becki Enright – Borders of Adventure 
Austria. City strolling and valleys and mountains full of adventure.
Joe Williams – Zen Optimise 
Barcelona. I love the city. It's full of vibrance and springs' weather feels like London's summer.
Mark – Migrationology

Japan, for its beautiful weather, gardens and parks, and most of all for amazing Japanese food!
Simon Heyes – Simons Jam Jar 
Japan / New Zealand. Any Spring destination requires you to be out in the countryside, watching the landscape changes from depressing browns and greys to luscious greens and colourful blooms. As such, I would have to choose either Japan for the cherry blossom bloom, or the South Island of New Zealand. Just about warm enough for tshirts and shades, you can't help walk around with a smile on your face 🙂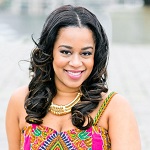 Ashlee Tuck – Will Drink For Travel


Washington D.C. – Even though it's home for me, the cherry blossoms are always a great reminder that Spring is just around the corner.
Christine Kaaloa – Grrrl Traveler 
New York City: After the snow of winter has melted, there's a playful zest in the air and an excitement to enjoy the warm weather from street markets to sidewalk cafes and free events around the city. Central Park is in bloom and you'll find people playing, biking in the park and as street musicians playing. New York City is a pedestrian city, so spring is the best time to enjoy the many things to do in the city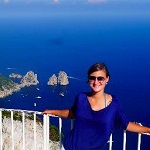 Erika Bisbocci – Erikas Travels
Spring is a beautiful time to visit the deserts of the American Southwest. And Joshua Tree National Park near Los Angeles, California, is no exception. While Joshua Tree can be frigid in the winter and scorching in summer, springtime brings balmy days and mild nights. Spring also brings a stunning display of wildflowers. During a springtime visit, it is common to see the brown and tan shades of the desert come to life with a speckling of reds, oranges and yellows. Joshua Tree is a place where the Mojave Desert and the Colorado Desert collide—creating a unique ecosystem that is comprised of palm oases, cactus gardens and Joshua Tree forests. with its tall boulder piles and rock formations, the park is a paradise for climbers, hikers and photographers. And the magic of the desert does not end with the fall of the sun. For at night, Joshua Tree's desert skies illuminate in a brilliant tapestry of stars.
Clelia Mattana – Keep Calm And Travel 
Sardinia (Italy), because it is usually sunny and warm and I can enjoy the marvelous deserted beaches that are otherwise super crowded during the summer months. Definitely a surreal experience!
Sean Smith – The Simple Tiger 
My favorite so far has been Costa Rica, because it's incredible. I live in Florida though, so a spring break for me is really just a couple mile drive to the beach.
Scott Eddy – Mr. Scott Eddy 
Côte d'Azur is always amazing this time of year, not too cold, not too hot. Perfect for couples or families. While St-Tropez and Cannes are the household names everyone knows, you should really go outside of your comfort zone, the experience will blow you away!
Top Spring Destinations for Travel Bloggers and YOU!
The world is filled with so much wonder! Make sure you take a few, if not all, the places from this list of travel bloggers' favorite spring destinations to plan your next holiday!
Please follow and like us: