Summer is here now and travelers are itching to pack and hit the road for their most favorite spots! We asked the top travel bloggers what their top summer destinations are and their answers covered beautiful places from east to west, and north to south!
Let's spin the globe and find out where top travel bloggers are heading this summer!
Countries: Top Summer Destinations – (as voted by 59 travel bloggers):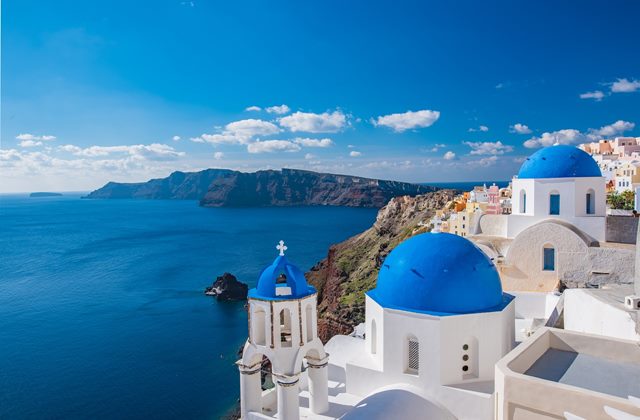 Mexico, the UK, France, Australia, Montenegro – 2 votes.
Japan, South Africa, India, Maldives, Georgia, Kyrgyzstan, Germany, Croatia, Norway, Iceland, India, Slovenia, Scandinavia, Mediterranean – 1 vote.
Top Summer Destinations
#1  Greek Islands – Greece
#2  New England – USA

Menorca (Spain), Alaska (USA), New Foundland (Canada), Arizona (USA) – 2 Votes
Canadian Arctic, Amalfi Coast, Havelock Island, Puerto Vallorta, Barcelona, South Dakota, Berlin, London, Rocky Mountains, Rural France, Brisbane, Colorado, Isla Muejeres, Cornwall, Villamoura, Florida, Cape Town, South France, Crete, Florida, Sicily, Banff Park Alberta.
Laurel Robbins – Monkeys and Mountains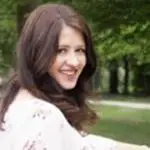 The Canadian Arctic, because it's unexpected and it's great to experience a different version of summer than most of us are familiar with. A trip to this remote region is unforgettable. It's your chance to observe some of the heartiest animals on the planet and learn about Inuit culture and what life is really like north of the Arctic Circle.
Twitter | Facebook | Instagram
Shannon Kircher – The Wanderlust Effect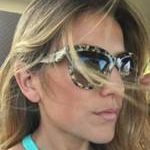 For summer, I have a hard time not wanting to get to Europe immediately! The drawn out days, balmy weather, and rich cultures always make it skyrocket to the top of my list. There are so many places that I love in the region – Marbella, Gozo, Tuscany, San Sebastian, the Greek Islands, to name a few – that I could come up with a top ten roundup in an instant. That being said, if I had to pick a single place to return to this summer, it would be the Amalfi Coast. I was captivated during my first visit from the moment that I set foot in the area, with those jaw-dropping views, long lazy lunches, gorgeous architecture, fabulous hikes and activities, plus the general Italian summer vibe that's utterly perfect in my book. For me, it's one of the most beautiful (and romantic!) destinations in the world.
Twitter | Facebook | Instagram
Max Hartshorne – GoNOMAD.com 
I have to say — New England! New England is a terrible place to live many parts of the year. You wonder why you live there, why aren't you in Florida or California? The answer is…summer! This is when the pretty Massachusetts and Maine coasts are the best places to be. It may be a short season, but it's a cherished destination for many a New Yorker, Jerseyite and others.
Facebook | Twitter | Instagram
Fel and Wes – Feather and the Wind
This summer we're all about Canada. After travelling throughout Europe and Asia for nearly 10 months, it feels good to be back in our home country. The weather is warming up and Canada is perfect for road trips, camping, hiking and enjoying summer festivals and cottage getaways. Canada turns 150 this year so we're really looking forward to sharing the natural beauty of our home and all it has to offer for every budget. All national parks in the country are free for 2017 and we've got our Discovery Passes ready for some great Canadian adventures. 🙂
YouTube | Facebook | Instagram
Illia and Nastia – Crazzzytravel 
Our favorite summer destination is got to be Havelock island between India and Thailand. First of all there is little tourists which means you won't hear people drinking and shouting all the time, so you can take your time to walk around the pristine giant forests and swim in the crystal clear blue water on one of the best beaches in the world – Radhanagar. Second – it's affordable so you can stay almost as long as you like, until your money runs out of course, which as everyone knows is the best way to travel. Last but not the least – it almost has no Internet connection which means a holiday in a full sense of this word without anyone, anyone, anyone interrupting you from you. We've said it before and will say it again – if you have the time visit Havelock island on the Andamans, India.
Twitter | Facebook | Instagram
Susan Shain – Susanshain.com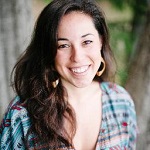 ALASKA! There's no place like it. You can spot whales and bears, kayak past cliffs and glaciers, and learn about fascinating native cultures. I think it's the most beautiful place on earth.
Facebook | Twitter | Instagram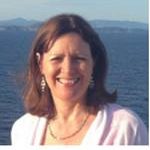 Heather Cowper – Heather on Her Travels
The Greek Islands – I always try to visit Zakynthos in Greece in the summer time as my sister lives there. We love visiting a different beach each day, going for a lazy swim, retreating for a long lunch to a shady Taverna and then enjoying the warm night air with a sea view and drink in hand.
Twitter | Facebook | Instagram
Alice Teacake – Teacake Travels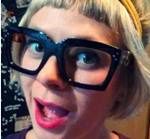 Menorca! Yes… Menorca is renowned for golden oldies sipping on their all-inclusive cocktails whilst eating hotel food and lounging by the pool. Yet, for adventurers, this island is a gem! There's kayaking across crystal clear blue waters, horse riding through green meadows and a 10 day walk-around-the-island challenge for the go-getters! Views are epic and flights are ridiculously cheap if you're in Europe. Mix it up and inject a bit of youth back into this island. It's worth the trip!
Twitter | Facebook | Instagram
The GypsyNesters 


Perhaps the best summer trip we have ever taken was driving our RV to Newfoundland. But isn't Newfoundland an island? Yes it is, but it is very possible, and a great idea as far as we're concerned, to drive there. Read all about it here.
Twitter | Facebook | Instagram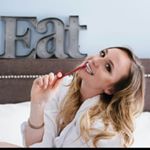 Liz Stephenson – The Tongue in Chic
Puerto Vallarta, Mexico – Besides being hot hot hot and surrounded by the bluest ocean, PV is a great place to explore. Summer flight and hotel deals are at a low which means you can get luxury for half the cost. With boutique hotels and resorts popping up all the time, PV is not just for families and weddings. Plus, Mexican food? Need I say more. Uno mas cerveza, por favor. xx
Twitter | Facebook | Instagram
Cory Varga – You Could Travel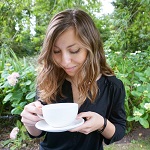 Algarve, Portugal – The Southern coastline is Portugal is just amazing. The weather is perfect, the beaches stretch for miles on end and the food is fantastic. To top it all up, the destination is still relatively cheap, hence prices won't break the bank. The Portuguese are great people, friendly and welcoming. English is widely spoken as well. There are resorts for lounge lovers, bar fans, party people and also lots of gold courses. The Algarve has something for everyone.
Facebook | Twitter | Instagram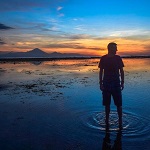 Dave Anderson – Jones Around The World
Barcelona, Spain – There's simply no better place in the world during the summer months than Barcelona, Spain. The vibe is unexplainable, there's always something to do, and it's simply a gorgeous city. You can spend your day relaxing on the beach, having picnics in the countless parks, or taking excursions to nearby hotspots! The weather is pretty much perfect everyday, the food is amazing, and the nightlife is probably the best in the world!"
Facebook | Twitter | Instagram
Heather Rader – Ohio Girl Travels
This summer we are doing an epic road trip on our motorcycle to Sturgis, South Dakota and the surrounding area!
Facebook | Twitter | Instagram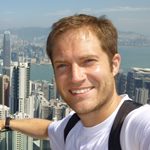 Steve Biggs – Biggsy Travels
Menorca – a relatively unknown little gem in the Mediterranean Sea compared to its sister islands of Majorca and Ibiza next door. It's dotted with picturesque lighthouses and old defence towers, a winery and gin distillery, beautiful white-washed buildings in Binibeca, a spectacular sunset location set in the caves in Cova d'en Xoroi and their also pushing to introduc electric vehicles across the island too.
Paul Johnson – A Luxury Travel Blog 
Maldives!
Audrey Scott – Uncornered Market 
Berlin, Germany. This city is fun and vibrant all year round, but it really comes to life in the summer time. It seems like you can't go anywhere in the city without finding outdoor festivals, lakes to go swimming, parks to hang out with friends, and just an energetic feel on the streets. We're biased as we also call Berlin our home these days.
Twitter | Facebook | Instagram
Nora Dunn – The Professional Hobo 


At the risk of being vague, here goes: my top summer destination is generally anywhere where that sees a cold winter and hot summer. For example, I avoid most of Europe like the plague during the winter. But come summertime, let 'er rip!
In that vein, I'm headed to Japan this summer for a house-sitting gig; a place I haven't yet visited, and I'm very excited. Would I have been as excited if the opportunity was given to me to visit Japan in January? Heck no. So, this year, my favourite summer destination is Japan!
Twitter | Facebook | Creditwalk
Colleen Lanin – Travel Mamas
My pick for a top summer destination this year is London. A strong dollar and weak pound, plus great airfares have made this the summer to visit. Plus, London offers oodles of free museums. And summer is the best time to find sunny days in jolly old England.
Facebook | Twitter | Instagram
Megan & Mike Jerrard – Waking up Wild  & Mapping Megan 
Portugal – Portugal is an underrated summer travel destination but it's starting to gradually grow in popularity, which is hardly surprising given the beautiful weather, beaches, warm ocean water, and incredible food. It'd also be remiss to not mention how cheap it is if you're visiting from a wealthy country.
You get the beauty, weather and fun that comes with any other travel destination at a fraction of the price. There are a few great destinations in particular to visit, namely Porto and various towns in the Algarve region.
Twitter | Facebook | Instagram
Jema Patterson – Half The Clothes 
I love the Rocky Mountains in the U.S. They are a magical place filled with incredible scenery that's inaccessible much of the year. The clear skies make for amazing stargazing. The afternoon thunderstorms are awe inducing.
Facebook | Twitter | Pinterest
Miguel – Travel Sauro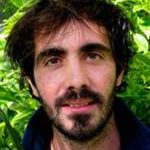 My top summer destination would be Spain! I know, it's my own country and the answer doesn't sound impartial, but it's true. Spain is just amazing in summer. You can visit Barcelona, Seville or Granada: gastronomy, history, party and medieval architecture. If you like hiking and the best food, don't miss the Basque Country, a unique region with awesome mountains and beaches, and some of the best restaurants in the world.
Twitter | Facebook | Instagram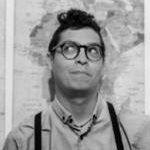 Juan Martinez – Travelers Buddy
Greece – Colorful in the morning, romantic in the afternoon and alive at night. A destination made for everyone.
Twitter | Facebook | Instagram
Matt Stabile – The Expeditioner 
I have visited Scottsdale, Arizona, twice now during the summer, and it's a great option (counter-intuitively). The heat is dry, so it's not that bad, plus hotel prices are over 50% off, there are no lines at the restaurants, and you will never have to deal with any crowds.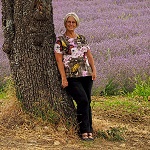 Barbara Weibel – Hole in the Donut
Rural France – Last summer, I spent a month in Provence and loved it. I stayed in Cavaillon, a small town famous for its market and its mouthwatering Charentais cantaloupe. I arrived just after the conclusion of their annual cantaloupe festival, but the fruit was still available everywhere, and their sweet, musky scent filled the air. I even dined at Maison Prévôt, a Michelin star restaurant that specializes in dishes made with the local cantaloupe!
When I'd had my fill of melon, I headed into the lavender fields around Sault, which were about to be harvested, and stocked up on lavender soap and essential oil. I finished my stay in Avignon, during their annual contemporary performing arts event, and spent a few days enjoying plays, performances, and street buskers.
This year, I'm headed back to the Jura and Dijon regions in eastern France, where I'm going to learn how Dijon mustard and Comté (my favorite cheese in the world) are made. As a destination that combines gourmet food, culture, beautiful scenery, rural France in the summertime simply can't be beat."
Twitter | Facebook | Instagram
Michael Turtle – Time Travel Turtle
My top tip for summer would be Montenegro. It's become more popular in the past few years but there are still some spots along the gorgeous coast where you can relax by the water with dramatic scenery around you. Go a bit deeper into the country and you'll almost have the country to yourself. There are amazing national parks with mountain hiking, stunning lakes and one of the largest canyons in the world. It's really affordable and the food is delicious.
Twitter | Facebook | Instagram
William Tang – Going Awesome Places
Greek Islands – I don't think this is a secret but the Greek islands in the Aegean Sea are undeniably alluring for their stunning landscapes, relaxed atmosphere, and perfect weather. Since there are a number of islands to explore, this makes for an amazing adventure, hopping from one island to the next, each drastically different from the other. If you're short on time, I'd recommend visiting at a minimum Santorini and Mykonos.
Twitter | Facebook | Instagram
Melvin Boecher – Travel Dudes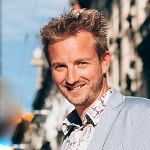 I love Europe! You just travel a short distance, no matter if it's by car or plane and you are in a complete different landscape and culture and quite often even in a new country. Pretty much all countries in Europe are worth to explore! If I would have to pick one out, then I would choose Slovenia with its capital Ljubljana. Ljubljana is not as big as other capital cities, but it's old town with its castle is young and hip, with many restaurants, good food, cafes, bars and many cool activities like SUP on the river, which runs straight through the city center. Also the surrounding countryside got so much to offer with fun kayak tours, exploring caves, hills for cycling and lots of hiking options.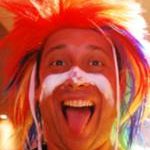 Anthony The Travel Tart – The Travel Tart
My current city of Brisbane – great weather, and time for lots of outdoor pursuits like going to the beach, barbecues, and lots of public holidays!
Eric Stoen – Travel Babbo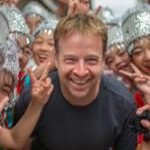 Colorado. I love heading to Colorado in the winter and skiing, but it's even better in the summer. The mountain towns especially are amazing when it's warm out – hiking, biking, rafting, fishing, music festivals, playing in the parks, outdoor dining. We try to get to at least one Colorado mountain town every year and there's nowhere that we haven't enjoyed.
Twitter | Facebook | Instagram
Jet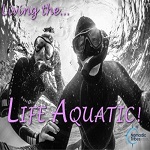 t and Kathryn – The Nomadic Tribes
Isla Mujeres, Mexico – This is the time when hundreds of whale sharks gather in the deep ocean waters near Isla Mujeres, with peak season being in July and August. Whale sharks, which are the largest of the fish species, appear to congregate here in large numbers to feed on huge nutrient-rich patches of fish eggs from spawning Bonito (small Atlantic Tuna). In fact, the surface of the ocean can become almost milky from fish eggs.
Anna Parker – Travel With Penelope and Parker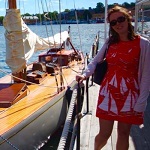 Facebook | Twitter | Instagram
Kristine MacMillan – Kristine Wanders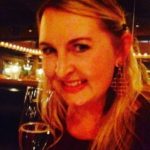 I'm heading to the country of Georgia next month and my main reason is that I love up and coming travel destinations. Georgia looks stunning and I'm looking forward to escaping to the mountains, drinking some delicious Georgian wine, taking in the culture and having some R&R. Because it's not a major tourist hot spot yet it's quite affordable, which for me is always a huge plus!
Facebook | Twitter | Instagram
Jarryd Salem – Nomadasaurus
The mountains of Kyrgyzstan!
Twitter | Facebook | Instagram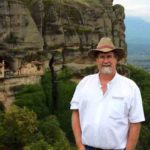 Chris Christensen – Amateur Traveler 
Scandinavia is a great place to visit in Summer. Not only do you avoid the rather cold winters but you get days when the sun does not go down until after 10pm at night to explore. As a photographer, I also appreciate the light at that time of year.
Facebook | Twitter | Instagram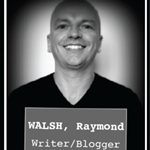 Raymond Walsh – Manonthelam
I'd have to choose Newfoundland as my top summer destination. It's a place so special that it has its own time zone. Growing up there I know that the winters can be miserable, but the summers (especially during the month of August) can be absolutely breathtaking. Whale-watching along the coast, fishing in its many lakes and streams, and camping in Gros Morne National Park are some of the activities to look forward to. I love going back every year and encourage others to consider it if they've never been.
Facebook | Twitter | Instagram
Stef – Mel 365
Crete, in Greece, because of the multitude of things you can do, from sun bathing to trekking, from windsurfing to archaeological sites and so much more. It is a big island and unique destination in the Mediterranean I believe.
Twitter | Facebook | Instagram
Jo Fitzsimons – Indiana Jo 
Italy – coastline, historic cities, rolling hillsides and the food. Oh the food – Italy encapsulates al fresco dining at its finest and don't get me started on the gelato… two a day is ok so long as one of them is fruit based, right?
Twitter | Facebook | Pinterest
Sophie Davis – Sophie's Suitcase
Vilamoura, Portugal – Nestled in the heart of the Algarve, in south Portugal, Vilamoura offers all you need and more. The resort has flourished for many years, famed for its picturesque landscape and warm year-round climate. The super-chic town of Vilamoura is definitely one to consider for a trip to Portugal, offering a laid-back, sun-filled stay, with plenty of great options for leisure activities, food and culture.
Vilamoura is also home to a great treasure in its stunning marina, a beautiful location decorated with sleek, colourful yachts and a fantastic variety of restaurants to choose from, all boasting delicious fresh sea-food. If a beach holiday is what you after, it won't disappoint, with white sand beaches and conditions ideal for windsurfing and water sports.
In this beautiful town you can find everything from championship golf courses to sandy beaches, sleek spas and a marina suitable for even the richest of people. Boasting a 1,000-berth marina, Vilamoura attracts the wealthy, yachtsmen, golfers, celebrities and in fact, anyone who just fancies enjoying a rather nice place in the sun!
I've spent many a summer in this beautiful town and can't wait to head back again soon!
Twitter | Facebook | Instagram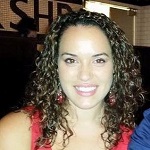 Anneliese Delgado – Abroad in Colombia
St. Petersburg, Florida is the ideal place to hit during the summer. Of course, I'm not the first person to recommend Florida for a summer getaway, but hear me out. St. Pete, aka The Sunshine City, is in west central Florida. It's two hours away from the Orlando theme parks so you can ride the roller coasters during a day trip but don't have to worry about Orlando's expensive lodging prices.
St. Pete also has some award-winning beaches. Fort De Soto, located in south St. Pete, was named America's Top Beach for 2009. St. Pete Beach is also another great place to soak up the sun.
Baseball fans can see the Tampa Bay Rays play, then explore St. Pete's hip downtown, which has really bloomed in the last 5 years or so. Downtown St. Pete is also home to some cool museums like the Salvador Dalí Museum.
I was born and raised in St. Pete, but never appreciated my hometown until I moved away and started traveling the world. I always look forward to coming home to St. Pete.
Jacqui Cooks – The Jax Blog 
Cape Town, S.A. because of the sexy beaches and friendly people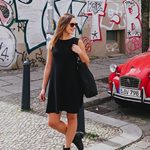 Rachel Bale (Department of Wandering)
In Australia, our seasons are reversed so while the southern states are shivering away in winter between June and August, it's summer all year round in the north of the country! Far North Queensland is one of my favourite summer destinations for the Great Barrier Reef and the Daintree Rainforest (the oldest rainforest on earth). It's one of the most beautiful places in the world.
Twitter | Facebook | Instagram
Macca Sherifi – A Brit and Abroad

One place that I have really fallen in love with recently is southern France. With beautiful towns like Cannes, Marseille and Saint-Tropez dotted all along the Cote d'Azur, it is easy hopping from place to place. Also, with Port-Cros and Poquerolles, southern France has two of the most idyllic islands in all of Europe. Add in wonderful weather and delicious food and you can see why I love the place so much!
Chloe Gunning – Wanderlust Chloe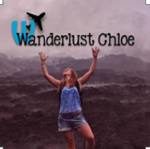 I really love Croatia in the summer. The food is really great there, full of tasty Mediterranean flavours, and the scenery is so stunning with the bright turquoise sea and interesting historic towns. A few summers ago I sailed around the islands, and thought it was such a wonderful way to get to know the region.
Twitter | Facebook | Instagram
Jenna & Micah Kvidt – Wander the Map 
Banff National Park in Alberta, Canada is one of our favorite summer destinations for so many reasons, some of which include beautiful mountains and glacial lakes, fantastic hiking trails, hot springs, and lots of great options for camping!
Twitter | Facebook | Instagram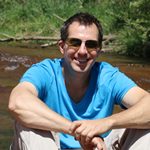 Mike Shubic (Mikes Road Trip)
Northern Arizona. The scenery is stunning and the weather is much cooler than the summer desert heat in the Phoenix area. I recently put together a blog post for the Perfect 5-Day Northern Arizona Road Trip.
Twitter | Facebook | Instagram
Valter – Tourist by Chance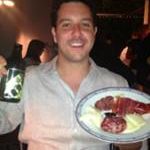 I would love to recommend Cyprus for this post but I will stick to my gorgeous Sicily 😉
Twitter | Facebook | Instagram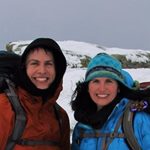 Cathy Roar Loud
Martha's Vineyard, Massachusetts. I love New England and in the summer the beach is the place to go. Martha's Vineyard is known to be where the rich and famous visit for summer vacation. With some planning a weekend away on this beautiful island can be affordable too! We went at the end of the season which meant less crowds and more availability for lodging. Some of the best things to do on the island are inexpensive or even free. Sunsets on the beach are incredible on Martha's Vineyard, head to Aquinnah cliffs for a sunset that will take your breath away. Have a small dinner at one of the many restaurants ranging from pizza places to fine dining. Save room for Back Door Donuts that opens at 7:30 PM, serving up hot donuts that melt in your mouth! We plan to make a trip to Martha's Vineyard an annual event, I'm sure you will too!
Twitter | Facebook | Instagram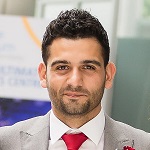 Fabio Virgi – Fab Meets World 
Algarve, Portugal. The climate is pretty good all year round but especially in summer! While you have many tourist-dominated areas like Albufeira, other areas like Vilamoura have a chilled out and more luxurious vibe. With Algarve, you're getting a mix of fantastic climate, tasty Portuguese cuisine and with that dramatic coastline, lots of places you can go take photos of caves and cliffs. Of course, let's not forget the brilliant quality of beaches there too!
Twitter | Facebook | Instagram
Heather Hopkins (Art Travel Eat Repeat)
I love heading North in Summer because the days are so long that you get a lot of daylight to be out exploring in. I live in Southern California by the beach, so I don't really need a beach vacation. I love Paris in July. It's a busy time to go, but the days are long and the mood is exuberant in the city. The sun goes down pretty late at this time of year, so it's an ideal time to sip a cool drink on a sunny terrace and watch the world go by.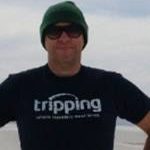 Charles McCool – McCool Travel
Norway, going above the Arctic Circle in July. I think the sun never sets!
DJ Yabis – Dream Euro Trip 
Iceland because of its magical moonscape.
Karisa Klee – Flirting with the Globe 
One of my favorite summer destinations is the Greek Isles. Greece is a stunningly beautiful country filled with culture and the islands are the perfect place for a dream-like getaway to escape reality and relax.
Twitter | Facebook | Instagram
Rick Griffin – Midlife Road Trip
Alaska! As someone who loves wildlife, I can think of no better summer destination than Alaska. On my last trip, I encountered more wildlife in one week than I had in the rest of my life combined. It's a great place to get unplugged, get in touch with nature, and hit the reset button on your everyday life.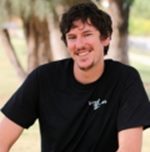 Josh Bender (Travel with Bender)
Greek islands (Sifnos, Milos, Kythnos). When you want to get away from the hustle and bustle of city life, nowhere in the world compares to the relaxing, tranquil setting of the Greek islands. There's something magical about it – the laid back way of life, the delicious local food, the friendly village dynamics and welcoming culture. I would go back there in a heartbeat.
Twitter | Facebook | Instagram
Di and Ade – All Aboard 
Australia has beautiful summers and, of course, for us, summer means Christmas and New Year. It's a very festive time. So we tend to stay in our own backyard over summer. There are so many beautiful beaches and places to visit in Australia but one of our favourite trips is along the Great Ocean Road in Victoria. We love to stay at Apollo Bay or the nearby Skenes Creek. There is so much to do from the beach to the forest, from ziplining through the trees to exploring rockpools and blowholes…
Twitter | Facebook | Instagram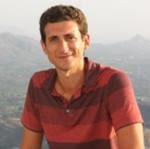 Derek Baron –  Wandering Earl
Kotor, Montenegro – A tiny version of the nearby and infinitely more popular Dubrovnik, Croatia, this is a laid-back town with one of the most spectacular settings in the region (surrounded by mountains and water). While it does get its fair share of visitors, it's nothing like the crazy crowds of Dubrovnik. And as a result, the well-preserved old town remains magical, with dozens of quiet lanes to wander around, great food, friendly people, small beaches and plenty of activities. In the evenings, once the tour buses and cruise ships have departed, enter the old city again and enjoy a quieter and even more atmospheric experience in Montenegro's gem of a destination.
Twitter | Facebook | Instagram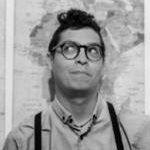 Juan Martinez – Travelers Buddy
Mediterranean (Malta, Sicily. Greece?) – because of its warm waters, beautiful summer landscapes and adventurous escapes.
Twitter | Facebook | Instagram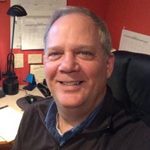 Max Hartshorne (Go Nomad)
New England, especially the islands of Martha's Vineyard, Nantucket, Block Island, and Vermont. That's because for most of the year, our weather is simply lousy. But in July and August as we harvest our gardens, we get golden days and long summer nights that make up for the chilling horror of Feb and March. So come to New England then and everyone will be in a good mood, and some of these places are tremendous vacation destinations.
Angie Orth (Angie Away)
Jasper, Canada! As a Floridian, I'm used to spending summers indoors trying to escape the heat, so it's probably no surprise that I love to head north when it gets hot. Jasper has everything you need to cool down – glaciers, snow, mountains, emerald lakes. Just thinking of it is like a cold breeze!
Dave and Deb (the Planet D)
Our top summer destination choice is Canada.
The reason we choose Canada is because it is a destination that is away from the crowds. While
Europe
and other parts of the world are over run with tourists, you can still get off the beaten path easily anywhere in Canada and be completely isolated.
Be it hiking the Pukaskwa Trail in Ontario, driving the Dempster Highway of the Yukon, Kayaking the Bay of Fundy in Nova Scotia or New Brunswick, or driving along the Cowboy Trail of Alberta, you won't see the usual crowds of tourists. You can often have places completely to yourself. Also, summertime in Canada is spectacular. People don't realize just how hot we get up here in the Great White North. There's sunshine and balmy weather and you can have fun on the water, in the cities or enjoying our spectacular wildlife. Tip: You can
walk with polar bears
during the summer in Manitoba.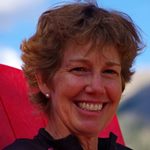 Leigh McAdams (Hike Bike Travel)
Considering it's Canada's 150th birthday this year I'm choosing a trip to showcase Canada's North. One of the very best backpacking trips I've ever done was in Tombstone Territorial Park in the Yukon. Access is via the Dempster Highway – a gravel and sometimes rough road that heads up to the Arctic Ocean. The trip is best done in late August to take full advantage of the magnificent display of fall colours. You do have to reserve campsites in advance. Even if you just do a two day trip in and out to Grizzly Lake you will get a fine taste of the incredible northern landscape.
Top Summer Destinations for Your Next Holiday!
These summer hot spots are all the rage for those who travel and write for a living! Don't miss out on these amazing locations for your next big holiday trip. Visit a few, if not all of these amazing summer destinations this coming season!
Thanks to these great pieces of advice from top travel bloggers Summer this year will be even more fun!
Please follow and like us: