Unlike bears, people don't hibernate during the winter. We have to endure extreme temperatures and continue with our daily lives.
While there are some who revel in the cold and have fun with those "instagrammable" snow-angel-making moments, there are those whom we call "snowbirds." These are the people migrate as far away from the cold as possible.
We asked some of the most popular travel bloggers what their favourite winter destinations are, and here are the top choices:
Top Countries as Winter Destinations – (as voted by 84 travel bloggers):
#1: United States – 18 votes
#2: Canada – 13 votes
#3: Finland – 5 votes
Japan – 5 votes
#4: Mexico – 4 votes
#5: Australia – 2 votes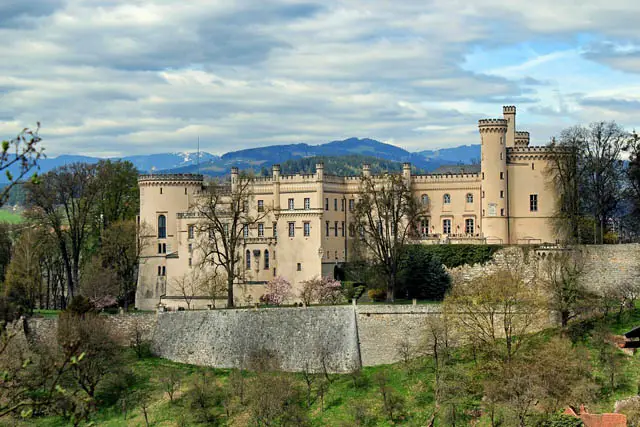 Austria – 2 votes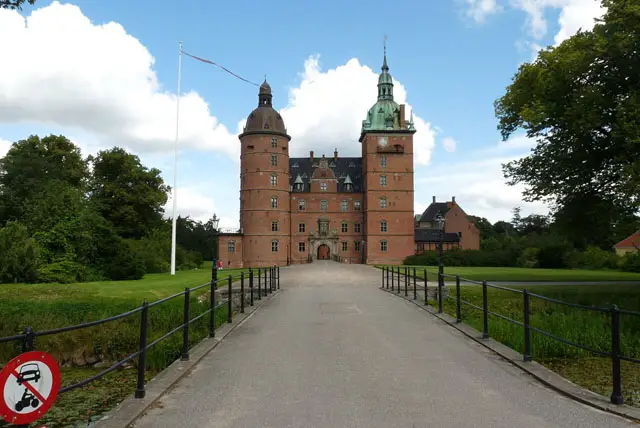 Denmark – 2 votes
Morocco – 2 votes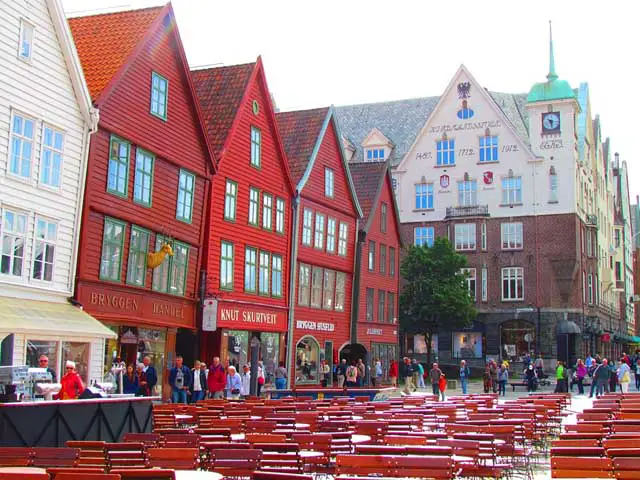 Norway – 2 votes
Antarctica – 2 votes
#5: Argentina, Bangladesh, Belgium, Bulgaria, China, Curacao, Czech Rep, Estonia, Germany, Greenland, Grenada, Hungary, Iceland, Iran, Italy, Nepal, New Zealand, Peru, Poland, Random Beach, Scotland, Slovakia, Switzerland, and UK – 1 vote
Top Winter Destinations :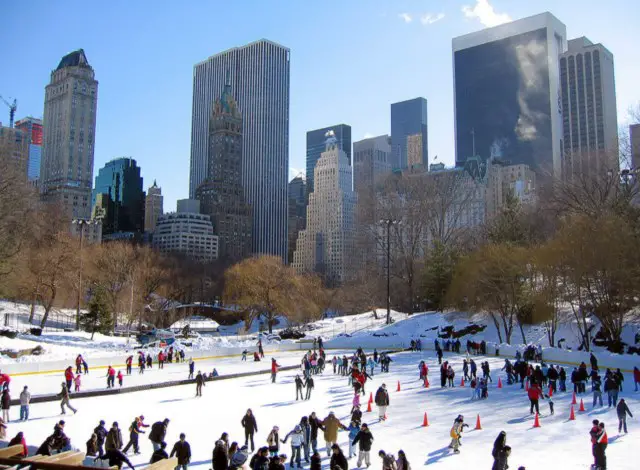 #1: New York City – 3 votes
#2: Winnipeg – Canada, South Florida, Chang Mai – Thailand, Copenhagen – Denmark, Goa – India, Park City Utah(USA), Quebec -Canada, Lapland – Finland, and Hawaii – USA – 2 votes
#3: Florida, Chang Rai in Thailand, Alberta in Canada, Isla Holbox in Mexico, Guanajuato in Mexico, Kyoto in Japan, Hokkaido in Japan, Chena Hot Springs outside of Fairbanks in Alaska, Munich in Germany, Ottawa in Canada, Manitoba in Canada, Livigno in Northern Italy, Leavenworth in Washington, Whistler in Canada, Queensland's Sunshine Coast, Sahara, Desert in Morocco, Southern California, St Lucia in the Caribbean, Tirol in Austria, Yosemite Valley in California, Mumbai in India, Delhi in India, Rajasthan in India, Agra in India, Bratislava in Slovakia, Breckenridge in Columbia, British Colombia, Bruges in Belgium, Budapest in Hungary, Buenos Aires, California's Lake Tahoe region, Caribbean in Grenada, Cozumel in Mexico, Cranbrook in British Columbia, Curacao in the Caribbean, Cusco in Peru, Edinburg in Scotland, Harbin International Ice and Snow Festival in China, Hormuz Island in Iran, Ifrane in Morocco, Interlaken in Switzerland, Jasper National Park in Alberta Canada, Kosovo Houses in Bulgaria, Krakow in Poland, Lake District in NW England, Lofoten Islands in Norway, Miami Beach and Panama City Beach Florida, New Hampshire in New England, Planeu Bay in Antarctica, and Prague in Czech Republic – 1 vote
Here are the responses of each blogger, telling us what their favourite winter destination is and why. You'll be surprised how different their answers are. People truly are amazing!
Annette White – Bucket List Journey
Yosemite Valley – "Even though I travel around the world, my favorite winter destination is just a three hour drive from my home. Yosemite Valley is the centerpiece of the well-known Yosemite National Park in California. With grand waterfalls, flowing creeks, picturesque hiking and monumental granite cliffs is an ideal destination at any time of the year. But, during the winter months it is a pure white wonderland for travelers who want to snowshoe, cross-country ski, make snowmen or simply sit in a lodge by a cozy fireplace. I love spending time here because it is a chance to connect with nature and disconnect from technology. True relaxation!"
Facebook | Twitter | Instagram
Johnny Ward – One Step 4 Ward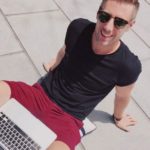 Thailand – "Thailand for Winter is perfect. It's not as hot as those crazy 40 degree summers, and in the evenings it's almost hoodys and scarves, especially if you're on scooters in the North around Chiang Mai and Chiang Rai. It also means you can wear your fancy clothes for a change without the risk of sweating to death!"
Facebook | Twitter | Instagram
Max Hartshorne – GoNOMAD.com
Canada – "My favorite winter destinations are in Canada, where people really know how to deal with the cold, and in fact, celebrate winter in all its stark and arresting beauty. I traveled to Winnipeg, Manitoba a few Februarys ago, and I remember ice skating on
the river that runs through the city in minus 20 degree temperatures.
Winnipeg Manitoba Has Two Big Surprises
We were there for the Festival de Voyageurs, celebrating the people who settled the
prairie city, where they have a recreated fort that people can climb up into and see
how the French fur trappers lived. During the festival there is also a huge music scene, and the most popular bands in Winnipeg play in heated tents.
Despite the frigid temperature, way, way below zero, a line of fans waited for up to an hour in the cold just to get into the tent. I felt bad and so I found someone in the cold line and gave them my pass so they could get in. Do a good deed, in the cold, and it always feels good. "
Facebook | Twitter | Instagram
Zoë Dawes – The Quirky Traveller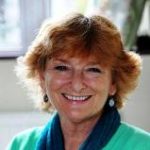 Lake District in NW England – "My favourite winter destination is the Lake District in NW England.
The mountains are often snow-covered and sometimes the rest of the National Park is too. The views are spectacular and you can see even more with bare trees and often clear, frosty days. It's easy to get round as it's far less crowded in winter and most of the attractions, including lake ferries, are open all year round. It's on my doorstep so I can visit any time and I love it."
Nellie Huang – Wild Junket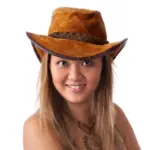 Lapland – "Lapland is my favorite winter destination for sure. Located close to the Arctic Circle, the region spans across fours countries – Norway, Sweden, Finland and Russia – and is surprisingly easily accessible from the capital cities. It's a Narnia-like winter fantasy world, where forests are blanketed in layers of fresh sparkling snow, and cosy wooden cabins dot the pristine white landscape. Santas and elves are just part of life here and reindeers act as Lapland's angels.
During my month-long trip in Lapland, I tried snowmobiling (and almost spinned out of control!) in Sweden, went husky sledding, snowshoeing at night, rode a reindeer sleigh and even met Santa Claus in Finland."
Jeremy Scott Foster – Travel Freak
Australia – "My favorite winter holiday destination is Australia.
10 Reasons You Should Spend This Winter in Australia —while
spending Christmas on the beach doesn't evoke the usual holiday spirit, it's a chance to try something completely different. Plus it's a great chance to make all your friends back home jealous 😉 Winter 2010 is a season I'll never forget!"
Facebook | Twitter | Instagram
Macca Sherifi – A Brit and a Broad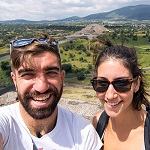 Southeast Asia – "When it comes to the winter, we hate the cold and often flee from the UK to warmer climates, so for us Southeast Asia is an amazing place to travel to during the winter months. Places like Thailand, Malaysia and Indonesia have their best months during January, February and March, so we always recommend to people that if they don't want to go skiing in Europe then they go and sun themselves in Southeast Asia!"
Facebook | Twitter | Instagram
Caroline and Josh Eaton – Traveling 9 to 5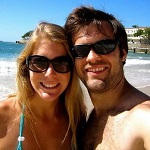 Breckenridge, CO – "Our favorite winter holiday getaway is Breckenridge, CO.
We love to escape to Breckenridge at least once a year. The town is full of activity, the slopes can work with a variety of ski levels and there is plenty to do and see around Breck if you want to take a day off from the
slopes."
Facebook | Twitter | Instagram
Lauren Metzler – Destination Artist 
Japan – "My favourite winter destination is Japan. Nothing beats exploring Kyoto's incredible temples, followed by yummy ramen and a hot "onsen" bath to melt those winter blues away!"
Matt Gibson –  Xpat Matt
Cranbrook, British Columbia – "My favorite winter destination is my home, Cranbrook, British Columbia. It's not my favorite destination because my family and friends are there for the holidays, though. It's the ideal spot for jumping off into British Columbia's famed Powder Highway for some of the best snowboarding in the world at places like Whitewater, Fernie, Kicking Horse, and Revelstoke."
Facebook | Twitter | Instagram
Gareth Leonard – Tourist 2 Townie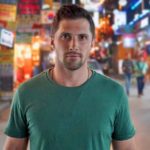 British Colombia – "Amazing skiing and beautiful landscapes… and if you get too cold, cruise down to Vancouver and devour fresh sushi and warm sake."
Facebook | Twitter | Instagram
Susan Shain – Susanshain.com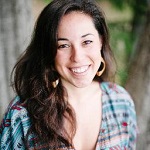 Japan – "Without a doubt. Not only can you enjoy lots of tea and steaming hot ramen, it's the best skiing destination in the world. Adorable inns and miles of pristine powder."
Facebook | Twitter | Instagram
Jo Fitzsimons – Indiana Jo 
Southeast Asia, Mexico, Hawaii, the Caribbean – "My favourite winter destination is as far away from the cold and snow as possible.
Southeast Asia, Mexico, Hawaii, the Caribbean – any of those will do. I'm definitely a greenhouse flower – I wilt when it's cold."
Facebook | Twitter | Linked In
Anna Phipps – Global Gallivanting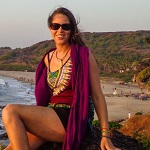 Goa, India – "I'm not a fan of cold weather so I usually head South for the winter. The beaches of Goa, India are my favourite winter destination – the weather is perfect for the beach and there is something for everyone here, from all night beach parties, to colourful markets and serene temples and yoga retreats."
Facebook | Twitter | Instagram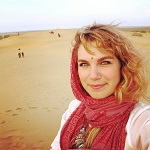 Brenna Holeman – This Battered Suitcase
Winnipeg, Canada – "My favourite winter holiday destination is Winnipeg, Canada. I'm biased, of course – I grew up in Winnipeg – but this prairie city definitely deserves a visit. Despite the chilly temperatures in winter, there's plenty to do: snowshoeing, tobogganing, cross-country skiing, ice fishing, and skating, not to mention the amazing restaurant scene in the Exchange District, shopping for local products at the Forks, or the new Canadian Museum for Human Rights. Every February Winnipeg hosts the Festival du Voyageur, which is by far one of my favourite festivals; think mulled wine,
roaring fires, and incredibly fun dance parties late into the night. Winnipeg may not be on everyone's radar just yet, but I'd recommend everyone to give it a chance."
Facebook | Twitter | Instagram
Colleen Lanin – Travel Mamas
Park City, Utah – "Last year we went on a multigenerational ski trip in December to Park City, Utah
What To Do in Park City Utah. It's such a beautiful,
Christmassy town with cute shops and restaurants. The people are friendly and winter snow sports about. I'd love to spend Christmas or New Year's there someday!"
Facebook | Twitter | Instagram
Erin and Josh Bender – Travel with Bender
Finland! – "You get to meet the real santa, take reindeer rides, husky sledding and spot the Northern Lights. It's a dream! "
Facebook | Twitter | Instagram
Melvin Boecher – Travel Dudes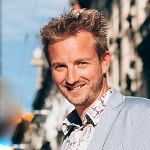 Tirol in Austria – "My favorite winter holiday destination is Tirol in Austria! The Alps are simply stunning in Austria, the food is really good and the locals are fun and friendly. The region is known for fantastic slopes, which is a very good reason to choose Tirol for example as your winter destination. But apart from the typical fun on ski or snowboard, Tirol offers you so much more. Why don't you give it a try & go for Off­-track cross-­country skiing. It's the "new" thing to do in the Alps! Or choose Fat Biking. The name says it all. You have a fat bike, which you then use on snow. The bike looks pretty much like a regular mountain bike, but the tires are far bigger and softer, which gives you the grip you need on snow. Another fun activity is toboggan. Find a track with lights. That way you can have a yummy dinner in a mountain hut & then later ride down the track."
Becki Enright – Borders of Adventure 
Austria, Canada, Finland
Facebook | Twitter | Instagram
Gary Arndt – Everything Everywhere 
Hawaii – "My favorite place to go in the winter is Hawaii. The weather there is always great and there is tons to do on the various islands."
Facebook | Twitter | Instagram
Megan and Mike – Mapping Megan 
Antarctica – "While technically tourism to Antarctica is only available during summer (which granted is winter for the Northern Hemisphere anyway), the icy continent offers the atmosphere of an epic winter vacation.
One of the last untouched destinations on earth, the continent is
absolutely pristine!! Cruises leave from Punta Arenas in Chile or Ushuaia in Argentina and set off for the South Shetland Islands, stopping at several research stations while sailing along the Antarctic Peninsular. You will experience spectacular glacial lagoons, dramatic icebergs, and incredible wildlife like breaching whales, penguin colonies, and deep-diving seals.
*Tip:* Make sure you book a cruise which includes land based excursions. International regulations limit the number of people allowed on land at any one time, so large cruise ships with 500 passengers generally offer a "look but not touch" experience. Booking with a cruise company who limits their passengers to around the 110 mark (we booked with Chimu Adventures) means the opportunity to step out off the boat for hikes through ice fields, kayaking adventures, and camping overnight on the most remote continent in the world!"
Derek Earl Baron – Wandering Earl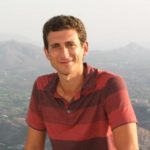 Mexico – "Anywhere in Mexico. I'm not a cold weather person so as soon as the temperature drops, wherever I happen to be, I'm out of there. And if I'm near Mexico, that's where I'll go for gorgeous beaches, excellent food, plenty of activities and a laid-back atmosphere."
Facebook | Twitter | Instagram
Abigail King – Inside the Travel Lab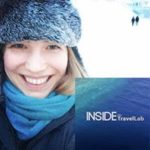 Lapland – "the best winter destination has to be Lapland! Ice hotels, the Northern Lights and husky-sledding plus outstanding landscapes. As long as you wrap up warm, what's not to like?!"
Facebook | Twitter | Instagram
Kristin Addis –  Be My Travel Muse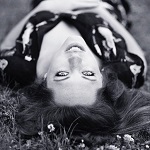 Alberta in Canada – "Right now I'm loving Alberta in Canada because the skiing is excellent and the Rockies are so gorgeous covered in snow!"
Facebook | Twitter | Instagram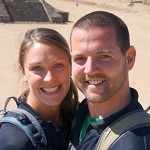 Nick & Dariece – Goats on the Road
Caribbean, Grenada – "Choosing a winter destination is easy for us. We're from the North and we've always tried our best to avoid spending time in the cold! So, we recommend that you head south to one of our favourite destinations in the Caribbean, Grenada! Whether you want to sun yourself on the beach, go scuba diving, swim in the waterfalls, hike to stunning viewpoints, or simply "lime" with the locals, there are endless things to see and do in Grenada. You'll never be bored!"
Facebook | Twitter | Instagram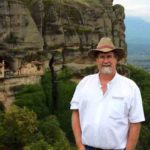 Chris Christensen – Amateur Traveler 
Buenos Aires – "I would go someplace where it isn't winter. I grew up in California so the whole Winter Wonderland is fine, but I would go to the other hemisphere where winter is still 6 months away. Buenos Aires is a very interesting city, filled with tango in the parks, some amazing food and beautiful street art."
Facebook | Twitter | Instagram
Barbara Weibel – Hole In The Donut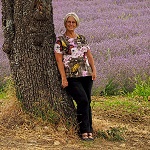 Chiang Mai, Thailand – "My all-time favorite winter travel destination is Chiang Mai, Thailand.
The weather is fantastic, with sunny skies and temperatures in the 70's and 80's most days, which is quite a departure from the severe winter weather in my home town of Chicago. But Chiang Mai has so much more to offer than great weather. Thai food is absolutely delicious, the people are kind and welcoming, and prices are incredibly affordable. Plus, the many museums, galleries, festivals, and special events ensure there is no lack of things to do. I've been coming here every winter for years, and each time I stay longer. I love it so much that I'll probably end up here long term, if and when I ever decide to have a home base again."
Facebook | Twitter | Instagram
Mike Shubic – Mike's Road Trip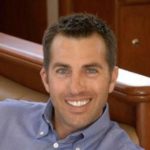 Leavenworth, WA – "My favorite winter holiday destination would have to be Leavenworth, WA. This Bavarian themed town sure put me in the holiday spirit when I was there several years ago. There was an abundance of snow, lots of Christmas lights, horse-drawn
sleigh rides through town, kids sledding, and to top it off, a large group of people walking through caroling. It's a magical destination during the holiday season."
Facebook | Twitter | Instagram
Alesha and Jarryd – Nomadasaurus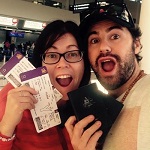 Kosovo – Houses in Bulgaria  – "While our first choice for a winter holiday destination would normally be Revelstoke in Canada for its epic snowboarding terrain and adrenaline-pumping activities, we'd like to suggest people visit Kosovo Houses in Bulgaria!
Located only an hour from Plovdiv, this beautiful little village is a
summer playground for rich Bulgarians from Sofia, but in winter this place becomes completely empty, leaving only a handful of dedicated and welcoming locals. I managed to get into the village the day before the first snowfall, and waking up to over a foot of fresh snow coating the entire village was stunning. The owners of Kosovo Houses kept the fires roaring and sitting around eating hot stews and mulled wine was a perfect way to enjoy this winter landscape."
Facebook | Twitter | Instagram
Elaine Masters – Trip Wellness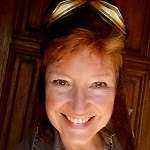 Southern California – "My favorite winter destination is Southern California! I travel much of the year and work to keep home during the peak travel times. In late fall through the first months of winter, I plan the coming year in detail for work and pleasure travel. Spring trips need to be booked for best airfare in winter. I usually plan one major dive trip each year and that also depends on best diving times for water conditions.
All that said, last winter – actually mid-March, I was in Switzerland and traveled by train through the Alps. It was magical and if I returned I'd make sure to know how to ski. Watching the skiers as we rode by made me jealous of their freedom and ease in that vast winter wonderland."
Facebook | Twitter | Instagram
Bria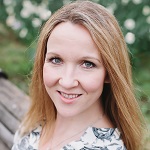 nna Jellerson Simmons – Casual Travelist
Quebec  – "When winter rolls around most cities bundle up waiting for some warmer weather but Quebec City celebrates winter with a spirit that can be found nowhere else. You know a city takes it's winter fun seriously when there is a toboggan run that glides right past the iconic Hotel Le Chateau Fronternac while locals and in the know travelers take in the snowy revelry at Quebec's famous Winter Carnival. Outside of town you can take to the slopes in North America's largest snow tubing park before warming up at one of the many Nordic spas that dot the countryside."
Facebook | Twitter | Instagram
Jema Patterson – Half The Clothes 
New York City – "If your intention is to highlight places with cold winters, I'd say: My favorite winter holiday destination is New York City. I like the way the snow makes the city lights feel brighter and warmer. I think the cold brings out gratitude for warmth and coziness and makes people more friendly.
If you just want to know where I like to go on winter holiday, I'd say: My
favorite winter holiday destination is Hawaii. The temperature is just
right with just enough chilly days to make you appreciate all the warm and
sunny ones."
Facebook | Twitter | Pinterest
Heat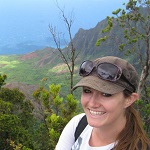 her Hopkins – Art Travel Eat Repeat
California's Lake Tahoe region – "My favorite winter holiday destination is California's Lake Tahoe region. I go for a long weekend nearly every winter. The snowboarding and skiing is
fantastic in this area and the lake is absolutely gorgeous in the snow. If I'm not strapped to a snowboard, however, then my favorite winter holiday destination is somewhere warm, like Hawaii!"
Facebook | Twitter | Instagram
Cory Calcea – You Could Travel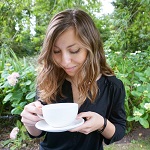 Japan – "I will always encourage everyone to visit Japan during winter. This is because tourism slows down during December and although it may be a little cold, a few layers and a good warm scarf will definitely save the day. Whilst Japan might not be the obvious winter destination, I strongly suggest it because one can ski, hike, withdraw in an onsen at the countryside, or visit all incredible landmarks whilst avoiding the summer crowds. I experienced the whole of Honshu last year and I can't imagine any better winter destination than Japan."
Facebook | Twitter | Instagram
Anneliese Delgado – Abr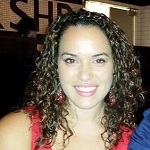 oad in Colombia
Ifrane, Morocco – "Being from Florida, I'm much more familiar with sunshine than snowfall. However, there is a winter destination in Morocco of all places, that is not internationally well-known but comes highly recommend to anyone who enjoys low temps and hot
chocolate.
Tucked away in the Middle Atlas part of Morocco, Ifrane was established as a resort
town for Europeans when Morocco was under French colonial rule. In fact, Ifrane is
said to be the Switzerland of Morocco. Powdery snowlines the sloping grounds during
winter and resorts offer visitors lodging accommodations that range between cozy to
chic.
I had never even heard of Ifrane until I studied abroad at the university located 10
minutes away from Ifrane's town square. It was a wonderful place to spend a semester,
with its tranquil ponds and small pubs situated outside the campus gates.
While Ifrane seems to be a bit sheltered inside a European bubble,it's very easy to
escape that bubble to get a more authentic feel of Morocco by visiting neighboring
cities such a Fez or Meknes. Both cities have bustling souks and can be reached by
taxi from Ifrane"
Facebook | Twitter | Instagram
Charles McCool – McCool Travel 
South Florida – "Truthfully, I love to escape winter cold and head somewhere warm. I love going to South Florida just before and after Christmas (I grew up there).
Everywhere gets into the holiday spirit and some houses go all out with decorations. I love seeing palm trees wrapped in Christmas lights. For a cold destination, though, I enjoy visiting downtown Washington, DC during the holidays. The two huge Christmas trees (near the White House and the Capitol Building) are hot spots, along with Union Station and the US Botanic Garden. If it is not too bitterly frigid, taking a one horse sleigh ride is a fun holiday tradition."
Facebook | Twitter | Instagram
Miguel – Travelsauro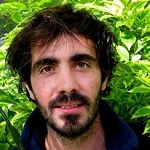 Cusco, Peru – "My favorite winter holiday would be Cusco, Peru. New Year in Cusco is a magical experience. A huge crowd gathers in the main square (Plaza de Armas) and all the people start to move counterclockwise around the fountain at the stroke of midnight. There is music, fireworks and a great party! I really love that place!"
Facebook | Twitter | Instagram
Fel & Wes – Feather and the Wind 
Mexico – "Our favourite winter holiday destination is Mexico. After spending 6 months travelling the country, we came to realize that Mexico has so much more to offer than beaches and all-inclusive resorts. Isla Holbox and Guanajuato are among our favourite cities but you'll find beautiful landscapes from the north to the south with great examples of the country's vibrant culture, delicious food, welcoming locals and warm weather. A close second would be the beautiful Christmas markets in Europe during the holidays. Both Budapest and Zagreb really impressed us this year with their decorations and overall festive feel."
Facebook | Twitter | Instagram
Shan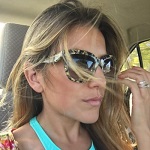 non Kircher – The Wanderlust Effect
Quebec City – "When it comes to wintry escapes for the holidays, Quebec City takes the top honor for me. I grew up with Christmases in California and have spent the holidays in the Mediterranean, England and Scotland, but Quebec City has next-level charm that's indescribable. French is the lingua franca in the Quebec province and as the oldest city in North America, Quebec City has a distinct European feel about it. The city boasts Christmas markets during the month of December: one outdoor German Christmas market on the weekends and an indoor market at Vieux Port that offers up unique Christmas gifts (think locally crafted ice wines and maple-inspired products) for locals and travelers alike. *
*Stay at the iconic Chateau Frontenac, a veritable castle overlooking the Old Town, with a dozen – or more! – Christmas trees adorning the lobby. From there, you can take the funicular down to Quartier Petit Champlain where the charm is in full effect. With gorgeous cobblestoned streets, a larger-than-life Christmas tree, cozy nooks to escape the cold, and quaint boutiques for Christmas shopping, it's a holiday dream."
Facebook | Twitter | Instagram
Fabio Virgi – Fab Meets World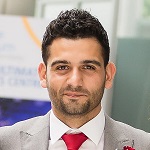 Copenhagen – "Of all the places I've been myself during the winter months, I think Copenhagen stands out the most. The Danes are lovely, friendly people and despite the constant rainfall and grey skies during my time there, it was an awesome solo travel experience.
Even with the terrible weather the Danish people cycle around the city — something you can do safely too, thanks to all the prioritised cycle lanes — and there are still plenty of beautiful sites to see in Copenhagen.
Copenhagen can work out a tad expensive unfortunately (as with most Nordic cities) but the cost of getting there can be super cheap from Europe; I regularly find tickets between £10-30 return!"
Facebook | Twitter | Instagram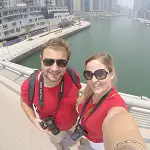 Karolina & Patryk – KarolinaPatryk
Krakow – "Our favourite winter holiday destination is Krakow. It's the most beautiful city in Poland. We love walking around the beautiful streets of Rynek and warm up with the mulled wine in one of the local restaurants. Krakow is cheap and charming, so it's definitely one of the hottest tourist destinations in Europe!"
Facebook | Twitter | Instagram
Shilpa Mary George – Chasing Su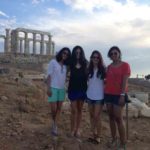 nsets
Iceland – "My favorite winter holiday destination would be Iceland! We just came back from there and it is not short of a winter wonderland! The frozen lakes, waterfalls, steaming hot geysirs all combine perfectly well to give you the well rounded winter experience!"
Facebook | Twitter | Instagram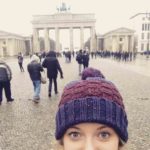 Sophie Hannah Davis – Sophie's Suitcase
Copenhagen, Denmark – "My favourite winter destination is Copenhagen, Denmark. After visiting this beautiful city last Christmas to explore the festive markets and Tivoli Gardens, I
fell in head of heels for the city, with its love for the festive season and relaxed atmosphere across the city. Christmas in Tivoli Gardens is a wonderful tradition amongst Copenhageners and without doubt the city's number one Christmas market, so much so that people from all over Europe come to visit. And food is also important with some amazing Danish delicacies at the Christmas markets, from churros, 'æbleskriver', 'flæskestegs' sandwich, 'gløgg', hot chocolate and much more. Don't shoot me but Copenhagen at Christmas is very 'hygge'."
Instagram | Twitter | Pinterest
Cathy & Frank – RoarLoud.Net
New Hampshire – "We really do love winter and outdoor activities in the snow! Living in New Hampshire it is a long cold winter, getting outside and having fun in the snow makes winter much more fun. Our favorite activity all year long is hiking, with enough
snow sledding down the mountain is a fast fun way down! Downhill skiing is great for mountain views without the hiking. No matter how cold the day we warm up fast cross country skiing. New Hampshire has some of the most beautiful ski areas and mountains to explore. Bundle up and enjoy the beauty of winter in New Hampshire!"
Facebook | Twitter | Instagram
Claudia Scheffler-Perrone – Nonsoloamore
Florida – "There are many wonderful locations in Florida. I would spend my winter holiday right there. Miami Beach has lots of energy and party potential. You can dress up and cruse down the Ocean Drive. Last time I was there is almost 10 years ago. Too long.
And I also would love to relax in Panama City Beach and do some Watersports there.
PCB is quiet and calm. Nice place to hang around and enjoy the beach and the sport
facilities.
I love the weather in Florida. I need the sun and this is the place to be."
Facebook | Google+ | Instagram
Erika Bisbocci – Erika's Travels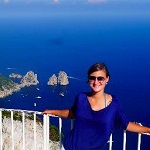 Chena Hot Springs outside of Fairbanks, Alaska
Facebook | Twitter | Instagram
Jet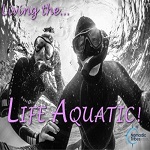 t and Kathryn – The Nomadic Tribes
Cozumel, Mexico  – "One of our favourite Christmas getaways was in Cozumel, Mexico. Of course, the scuba diving there is legendary. However, this was not the focus of our trip. On Christmas Eve our trip got off to a festive start with a delicious dinner at Pepe's Grill, followed by bananas flambé for dessert, which is simply to die for! After some shopping at some waterfront shops, we attended Midnight Mass, which the Mexicans call "la Misa Del Gallo" or "the rooster's mass,"" at the beautiful Cathedral of Corpus Christi. One does not need to be religious to appreciate familiar Christmas carols, or a church service, performed entirely in Spanish."
Kristine MacMillan – Kristine Wanders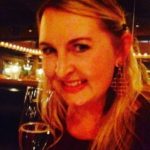 Lofoten Islands in Norway – "I loved a winter trip I took last year to the Lofoten Islands in Norway and then up through northern Sweden and Finland. It was like a winter wonderland and the scenery was dramatic and stunning. There's so much to do from dog-sledding, to snow shoeing to sitting indoors drinking warm drinks watching the snow fall. We had a chance to stay at the Ice Hotel in Sweden which was a unique experience and even caught the Northern Lights while there. I loved every second of that trip!"
Facebook | Twitter | Instagram
Simon Heyes – Simon's Jam Jar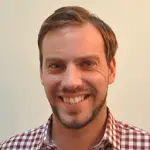 Munich – "I went through a phase of always travelling somewhere warm in winter – Thailand, Australia, South Africa – and whilst some winter sun is great, you can't beat the winter feel of some mulled wine and a festive market. As such, I would say Munich would be my favourite – usually plenty of snow, the Bavarian mountains are nearby for skiing, and more Gluhwein than you can shake a stick at."
Facebook | Twitter | Instagram
Anna Parker – Travel With Penelope and Parker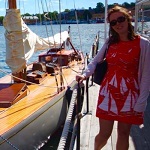 India – "As of this week I have a new winter favourite holiday destination – India. Definitely incredible – whether it is the culture, the food or the sheer assault on the senses with colours and noise and smells. South Goa is the perfect beach destination for a relaxing time and there won't be any escaping Christmas in that part of the country either. Further north – the climate is ideal for exploring Mumbai, Delhi, Rajasthan and Agra – warm in the days but not sticky, then cool in the evenings."
Facebook | Twitter | Instagram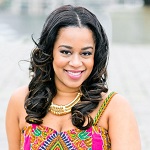 Ashlee Tuck – Will  Drink For Travel
Curacao – "My favorite winter destination is Curacao. I am not a winter weather person so anywhere warm is great for me. But I love Curacao because of its warm and clear waters and ability to relax on the charming island."
Facebook | Twitter | Instagram
Andy McFarlane – Window Seat Preferred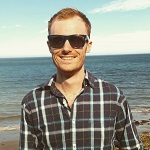 Ottawa, Canada – "I love, compared to other bigger cities, the accessibility to nature, woodland and forests from Ottawa and being able to skate (or try to) along the Rideau Canal – the supposed world's longest skating rink – through the centre of the city; all along with the relatively compact size of Ottawa city. "
Facebook | Twitter | Instagram
Kristin Luna – Camels and Chocolate 
Scotland – "Scotland is my favorite destination for myriad reason — the people, the natural attractions, the rugged coastal beauty, its thriving cities—but there's no time as magical to visit than during Christmas when the streets of Edinburgh are all illuminated, the windows decked out in greenery and lights displays, and Princes Street Gardens alive with a holiday market, ice rink and Ferris wheel."
Facebook | Twitter | Instagram
Candice Walsh – Free Candie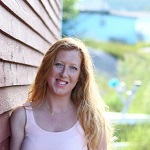 Jasper National Park, Alberta – "I'm not much of a winter sports kind of person, but I can appreciate the quiet, snow-covered beauty of the Canadian Rockies. I do love snowshoeing and ice-skating, and thankfully a lot of the national parks have plenty of
opportunities to do both. A few years back I attended the gay pride
festivities in Jasper National Park, Alberta. I loved it! While there, I
went to all the parties but also did a ton of fun outdoorsy things, like an ice walk through Maligne Canyon, and snowshoeing across Maligne Lake. The weather is much more tolerable than where I'm living on the east coast, where the snow is usually wet and heavy, and not all that pleasant."
Facebook | Twitter | Instagram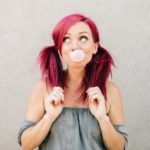 Kristen Sarah – Hopscotch the Globe
Greenland – "Greenland is my favourite winter holiday destination, hands down! There is no other place on the planet like Greenland. It's like stepping into a whole other world. If you get a chance to experience this magical place in the winter months, make sure you go dogsledding through the mountains and sailing through the icebergs. It will be a trip you'll forever remember."
Facebook | Twitter | Instagram
Kiersten – The Blonde Abroad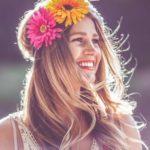 Whistler – "Whistler is truly a winter wonderland– not only is it absolutely beautiful there, but there's so much to see and do. To adventure like a local, you can head to a frozen lake for ice hockey and ice fishing. For extreme adventures, you can do a sunset zipline tour, shred the slopes at Blackcomb, take a scenic helicopter flight, go snowmobiling, or, book a dog sledding experience for the ride of a lifetime. So many options with so many stunning views!"
Facebook | Twitter | Instagram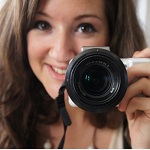 Monica Stott- The Travel Hack
Budapest – "My favourite winter destination is Budapest. It's a beautiful city but has an extra magical charm in the winter. There's nothing better than spending the day sight seeing and then warming up in the city's steaming thermal baths or with a big bowl of comforting goulash.
Budapest is also really affordable with lots of budget airlines flying there and even luxury hotels are pretty cheap!"
Facebook | Twitter | Instagram
Will Tang – Going Awesome Places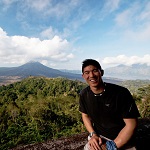 Park City Utah – "In terms of my favourite winter holiday destination, it's gotta be Park City Utah. There's no better way to spend your winter by going snowboarding or skiing on incredible dry powder that the Rockies are known for, a beer and hot tub apres-ski and if you're there in January, match it with a few film screenings as part of Sundance Film Festival. I've gone several years and it's the perfect trip!"
Facebook | Twitter | Instagram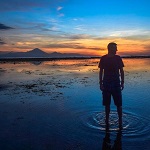 Dave Anderson – Jones Around The World
Interlaken, Switzerland – "My favorite winter destination would have to be Interlaken, Switzerland. I've visited three separate times when I was working as a tour guide in Europe, and it's just so incredibly beautiful. It's known as one of the adventure capitals of the world, and snowboarding / skiing in the Swiss Alps should be on everyone's bucket lists!"
Facebook | Twitter | Instagram
Jules and Christine – Don't Forget To Move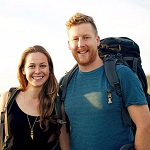 Estonia  – "After 6 years of full-time travel it was only this year that we finally made it to some colder weather destinations. Preferring to follow the sun and hang out around islands, it was a nice change rug up on our recent trip to Estonia.
Located in the north east of Europe, this little country is the perfect
winter get away for adventures and nature lovers. With a host of exciting activities to do, there is literally something for everyone. Cruise around the old medieval town of Tallinn and get a mulled wine, or head into the nature for bear watching, bog hiking, dog sledding or canoeing."
Facebook | Twitter | Instagram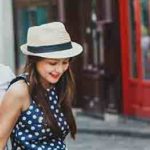 Allane Milliane – Packing My Suitcase
Random Beach – "Any warm beach, so I can escape the cold and enjoy the sun. Last year we visited Egypt during winter, this year we will be heading to Cuba!"
Facebook | Twitter | Instagram
João Leitão – Nomad Revelations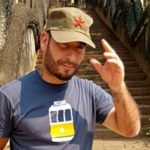 Sahara Desert in Morocco – "My favorite winter holidays destination is the Sahara Desert in Morocco.
Why?
Just because I do prefer warmer places and particularly because Moroccan desert gets amazing shades of color between the blue sky and orange sand dunes. The best place to enjoy this region is at Erg Chebbi Dunes."
Facebook | Twitter | Instagram
Silvia Lawrence – Heart My BackPack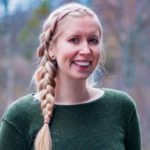 Hokkaido – "My top winter holiday destination Hokkaido, the northernmost island in Japan. With its wet climate it gets tons of snow (like, more than I ever saw in Norway or Siberia in the winter) and the culture is very distinct from the rest of the country. It's a fascinating place to visit at any time of the year, but it's extra special as a winter wonderland."
Facebook | Twitter | Instagram
Mark Wiens – Migrationology
Japan – "Japan in a wonderful country to visit in the winter and there are so many possibilities of what you can do and see during the winter months. As a travel eater, during the winter in Japan, I especially remember the ultimate enjoyment of slurping down bowls of piping hot and richly flavorful ramen, which will literally warm you all the way to your bones."
Facebook | Twitter | Instagram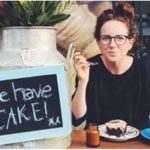 Victoria – Bridges and Balloons
Finland – "My favourite winter holiday destination is Finland as it's a pure winter experience with freezing temperatures, snow and plenty of places to get cosy. Best of all is the sauna culture, which is ideal for warming up on cold days – plus there's nothing more refreshing than venturing outside into the snow after a little stint in the sauna."
Facebook | Twitter | Instagram
Tamara Elliott – Globe Guide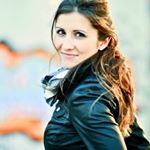 Canada – "My favourite winter holiday destination is definitely Canada! Maybe I'm biased because I live here, but it's hard to beat the incredible views and fun activities found in the snow-covered Rocky Mountains. You can ski, snowboard, snowshoe, skate…or simply curl up in front of a fireplace with a hot chocolate."
Facebook | Twitter | Instagram
Yaya & Lloyd – Hand Luggage Only 
Norway – "Winter, for us, is all about embracing the chilly air, snow-capped mountains and barrels of hot apple cider! One place that's so magical in winter is Norway… the incredible fjords, pretty little towns and incredible vistas make this a truly beautiful country to visit! Just remember to wrap up warm…
Make sure to visit the beautiful town of Alesund, Bergen and the stunning snow-capped west coast. It truly is magical!"
Facebook | Twitter | Instagram
Robert Schrader – Leave Your Daily Hell 
Harbin International Ice and Snow Festival – "Only one place I've ever been truly lives up to the world "winter" : The Harbin International Ice and Snow Festival. This Manchurian extravaganza takes place every year in Harbin, a city in China's Heilongjiang province that's actually bigger than New York, but which most
Westerns have never heard of. Late each December, sculptors from all over the world take large blocks of ice that have been hoisted out of the Songhua River, and carve them into the world's wintriest wonderland. A truly spectacular experience, but bundle up—temperatures here can dip as low as -50ºC!"
Facebook | Twitter | Instagram
Iain Mallory – Mallory On Travel 
Canada – "Choosing just one favourite winter destination is a pretty tough ask, as anywhere with mountains and snow, with excellent winter sports would qualify. However, the stunning wilderness of Canada gets my vote, miles and miles of backcountry ski touring. There's also plenty of impressive resorts, for those that prefer manicured pistes and apres-ski.
Plus there's always a chance of seeing the Northern Lights, it's a win-win."
Facebook | Twitter | Instagram
Stefano Ferro – mel365.com 
Livigno in Northern Italy – "Livigno in Northern Italy is probably my favourite winter destination for some snowboarding. Living in Australia, it's a long trip to go there, however well worth the many hours of fly and drive. There are few reasons for this choice:
– beautiful mountains all around Livigno with one of the best skiing area in the Alps
– lovely village/town that runs on a tax free area. This means it is all cheaper there
– very low temperature, down to -30 degrees Celsius. This means that when you go off-piste you will be snowboarding/skiing in real powder, just amazing!!
– Livigno usually organises a huge "play"-ground with jumps, half-pipes etc, really unique and awesome fun for any snowboarder and skier
– and I LOVE the Pizzoccheri, a typical pasta of that area"
Facebook | Twitter | Instagram
Edward Pizzarello – Pizza in Motion 
New York City – "My favorite winter holiday destination is New York City, specifically Manhattan. The city comes alive around the holidays. There's Rockefeller Center for the tree and ice skating, though you might find a shorter wait for ice skating in Central Park. Check out the windows at popular stores like Saks Fifth Avenue for entertaining holiday displays. Take a carriage ride through Central Park with a warm blanket on your lap.
And, if you get too cold out there, Macy's has plenty of Holiday shopping for you on 11 different floors. The city comes alive for the holidays in so many different ways. There are plenty of wonderful places to visit during the holidays, but NYC will always hold a special place in my heart."
Jenna and Micah – Wander the Map 
Bratislava, Slovakia – "Our favorite winter holiday destination is Bratislava, Slovakia because the adorable cafes keep you warm on chilly days and the old town and Christmas Markets have a magical feel to them!"
Facebook | Twitter | Instagram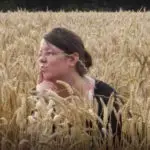 Emma Julia – Adventures of a London Kiwi
New Zealand – "My favourite winter holiday destination has to be New Zealand. As a Kiwi I'm obviously biased, but there really isn't anything more lovely than leaving behind the cold UK winter for white sand beaches, turquoise oceans and all of the flavours of my childhood. We always adventure around the country, catch up with family and soak up as much sunshine as we possibly can, before returning to the comforts of a British winter."
Anje Rautenbach – Going Somewhere Slowly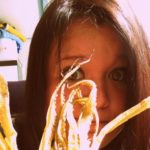 Nepal – "One of my favourite destinations in the world to experience the cold in an unforgettable way is Nepal; Asia's wonder between heaven and earth. I have not set foot in the Himalayan territory smack down in the middle of winter, but from
February to March one can do some of the country's most popular trekking routes without worrying too much about being caught in constant snowfall. Luckily, when the cold sets in, you can always take comfort in the Nepalese solution to the cold: Yak wool socks, yak wool beanies, yak wool scarves, jackets and trousers, and if you're hungry, yak curd. Visiting Nepal towards the end of their winter season also holds in promises of experiencing higher temperatures in the southern areas, the Holi festival and witnessing how Nepal's national flower blooms all over the mountains in shades of red and pink. "
Scott Eddy – Mr Scott Eddy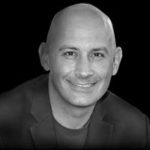 South Florida – "I would have to say South Florida, growing up down here, it's the perfect mix of weather, beaches and entertainment."
Facebook | Twitter | Instagram
Angie Silver – Silver Spoon London 
St Lucia – "I'd choose somewhere hot like St Lucia to get away from the chill in the UK."
Facebook | Twitter | Instagram
A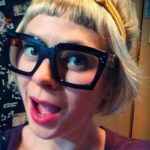 lice Teacake – Teacake Travels
Bangladesh – "Forget about wriggling into all those ski jacket layers and Christmas jumpers. Winter for me is about escaping the cold and getting my ass off to Asia! If you're looking for a destination which has amazing weather, is completely off the beaten track and is incredibly kind to your wallet, then how about heading to Bangladesh? I know, I know…it's not everyone's first choice but you're missing out if you're considering this hidden, beautiful destination. Did you know that Bangladesh has the largest mangrove forest in the world and the longest beach in the world? The locals are also very friendly and the food is out of this world! Not bad at all. I backpacked around here for a month and discovered ancient magical architecture, a unique buzzing capital, the lush tea plantations in the north east and a gentle rural island life in the south east of the country. Weather wise, between October and February, the average temperature is around 21°C with a grand total of zero rainy days. Heaven!
Facebook | Twitter | Instagram
Will Hatton – The Broke Backpacker 
Iran – "My favourite winter destination is, hands down, Iran… Winter is the perfect time to head on out to Hormuz Island, probably the most beautiful place in all of The Middle East or to get some skiing in near Iran."
Facebook | Twitter | Instagram
Barbara – The Drop Out Diaries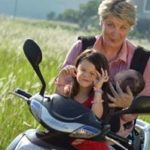 Queensland's Sunshine Coast – "For me, going home to Queensland's beautiful Sunshine Coast is the best Christmas present I can give myself. So hi from the Sunshine Coast! It's cooling down nicely after a hot afternoon. We're planning to hit the beach tomorrow, then finish our Christmas shopping."
Anthony – The Travel Tart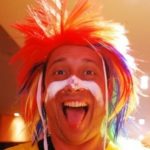 New York – "my favourite winter destination is New York – there's nothing like walking around Central park rugged up when it's minus 10 degrees Celsius, or walking into a warm pub for a micro brewed beer!"
Facebook | Twitter | Instagram
Chloe Gunning – Wanderlust Chloe 
Florida – "I've just returned from Florida. Although I'm used to being somewhere cold at Christmas it was so festive over there! We even spotted a Christmas tree decorated with shells on the beach. The temperatures stay between 25-30 degrees in December so it's a great destination if you're looking for winter sun."
Facebook | Twitter | Instagram
Tara Povey – Where is Tara?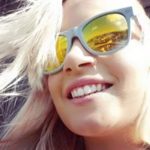 Prague – "My favourite winter destination is Prague. The Christmas markets there are the most festive I've ever seen. The Christmas tree in the Old Town Square lights up every hour in the evening in time to classical music. When it snows in Prague in winter you feel like you're in a magical snow-globe. It was also the first place that I'd ever tried hot amaretto and honey. It was incredible. It's worth visiting Prague just for that. The architecture and colours in Prague make it one of the most beautiful cities in Europe at any time of the year, but particularly so in winter. It does get seriously cold though in the evenings, so make sure you wrap up and stay warm."
Facebook | Twitter | Instagram
Liz Stephenson – Tongue in Chic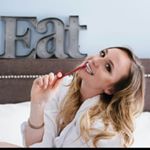 Bruges, Belgium – "Fav winter destination is definitely Bruges, Belgium. What says winter better than copious amounts of chocolate, a strong pint to warm you up, and cobble stoned streets? Getting Bougie in Bruges is definitely my fav way to spend the Holidays."
Facebook | Twitter | Instagram
Leigh McAdam – HikeBikeTravel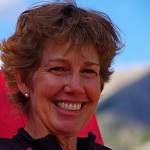 Colorado and Canadian Rockies – I like to marry my love of cross-country skiing and the outdoors with a trip into a backcountry lodge in the mountains every winter. Over the years I have stayed in about a dozen of the 10th Mountain Division huts in Colorado and about a half dozen in the Canadian Rockies. I have a hard time picking a favourite as they all have different attributes. Some of my top choices include Skoki Lodge near Lake Louise as it evokes a sense of history in the warmth of a beautiful log cabin and the food is divine. Shadow Mountain Lodge near Banff offers individual log cabins in a magnificent mountain setting while Lake O'Hara Lodge in Yoho National Park is home to some of the most beautiful mountains on the planet. While none of the lodges could be considered luxurious, all are memorable and especially so if the approach on skis is done under gnarly conditions.
Facebook | Twitter | Instagram
Dave and Deb – The Planet D
Antarctica – "Our favourite winter destination is Antarctica. Winter is the perfect time of year to visit Antarctica because it's summer there. It is still covered in snow and ice but the weather can reach a balmy temperature of 5 degrees Celcius. Cruising through a massive iceberg graveyard is definitely a highlight. Planeu Bay is where icebergs have run around and spend the rest of their days crashing, rolling and floating in the shallow waters. There are plenty of adventures to do in
Antarctica too like kayaking through brash ice where you can float past leopard seals basking in the sun on giant ice flows or have whales surface nearby to say hello. Hiking alongside glaciers and camping on the continent are a must, but the true stars of the continent are penguins. You will interact with millions of penguins when you go ashore. When in Antarctica you must do the polar plunge and jump into the frigid waters for the ultimate bragging rights that you swam in the Antarctic circle."
The Best Winter Destination for Your Holiday Getaway!
Visit these amazing locations to get yourself out of your comfort zone, and traveling to one of these winter destinations! If you have a favourite winter destination that was not mentioned, we'd love to know about it.
Waiting for your comments!
And if you want to learn what are the top spring destinations check here!
Please follow and like us: