As an Amazon Influencer, we earn from qualifying purchases you might make if you click any of the links on this page.
A castle on a lake, a mountain of crosses and a museum dedicated to the devil. You will wonder why you didn't consider travelling to Lithuania sooner.
When you tell someone that you are travelling to Lithuania you may get a questionable look! 'Where is that? and What is there to do?' You'll probably be asked. Well, there is plenty to discover in this less visited Baltic country. Do you want to know more about discovering Lithuania? Read on.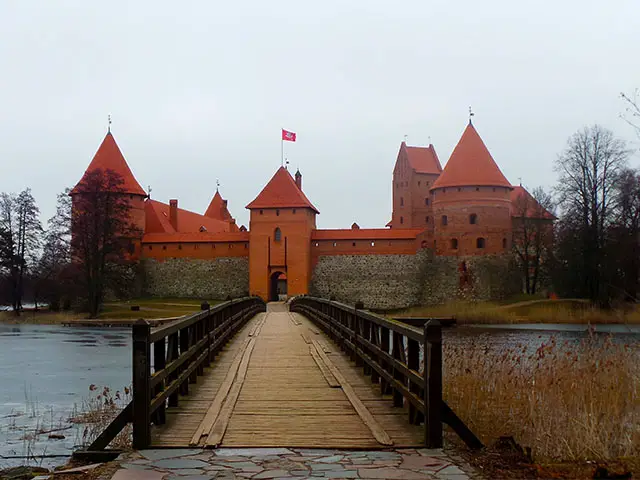 Where is Lithuania?
Lithuania sits between Latvia, Poland and Belarus and has a small coastline along the Baltic sea. You may be surprised to hear that there's a Scandinavian influence here! This is due to Sweden and Denmark being easily reached from the coastal town of Klaipėda.
The capital, Vilnius is found very close to the Belarus border and home to its medieval old town which gives Prague a run for its money.
The old and the new in Vilnius.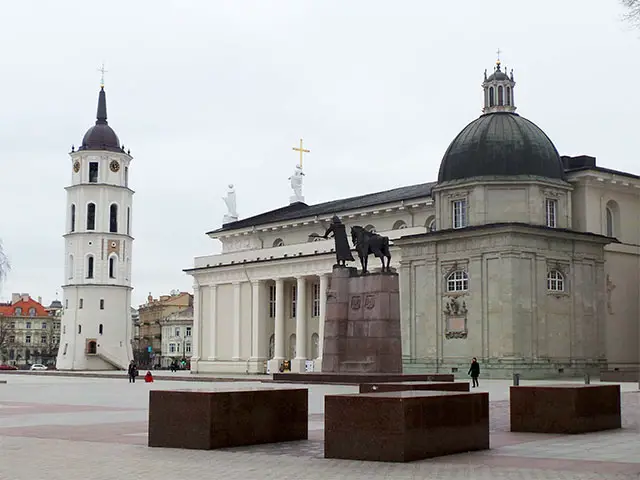 Boasting the largest old town in Eastern Europe you won't want to miss a trip to the historic centre of this city. In 1994 Vilnius was added to the World Heritage list and whilst exploring this magnificent place you will notice a mix of architectural styles including Gothic, renaissance and baroque.
Top sights to see:
Gediminas tower and the castle. Climb to the top for lovely views across the city.
The Gates of Dawn. A city gate adorned with a painting of the blessed mother Mary.
The Cathedral and Cathedral square. A great meeting place outside this very large decorated Cathedral.
The Church of St Anne. A stunning Gothic brick church.
The Three Crosses. A large statue topping the hill opposite the castle and a bit of a hike to reach the top!
Not into architecture? Vilnius has much more to offer. With a range of restaurants, bars and clubs, you will find something here that suits your taste. The craft beer scene is really taking off too in addition to a bit of a foodie culture. Lithuanians want to be known for their modern statement restaurants just as well as their local traditional food.
If you are used to very busy European cities, such as Lisbon, then Vilnius will seem relatively quiet. Much like its neighbour Latvia, the towns in Lithuania are not as populated as they could be since many young Lithuanians are migrating. However with increased tourism the government hopes to change this.
Vilnius is a great starting point when travelling to Lithuania since it has good transport links, helping you to explore the rest of the Country easily.
Trakai Castle – a day trip from Vilnius
You may not believe in fairy-tales but this beautiful castle, set in the middle of a lake might change your mind. The picturesque Lake Galve is home to twenty small islands and on one of these islands stands Trakai Castle and history museum.
Walking along the bridges over the lakes, you will feel like you are stepping back in time. The Castle walls sprawl out in front of you and the open gates await. You won't regret taking a walk up to the top of one of the towers for the stunning views of the natural surroundings.
You can get to the small old town of Trakai easily by train or by bus directly from Vilnius. The castle is then only a short walk away. Free maps are usually available in your hotel (if you are not fond of using your phone for directions!)
If you want the place virtually to yourself then visiting in the winter/spring months is the best option. The summer months bring the better weather and more activity options but also many more tourists! Whenever you visit Trakai castle should not be missed if travelling to Lithuania.
The Legendary Hill of Crosses.
The spectacle known as the hill of crosses is the most popular tourist attraction in Lithuania. Situated near the city of Šiauliai, the historic landmark is forever growing as visitors leave their own crosses behind. You can guide your way through more than 100,000 crosses of all shapes and sizes and marvel at some of the beautiful intricate designs as well as the simple.
The Hill of crosses is a symbol of faith and resistance. Even during the soviet rule people risked their lives to plant their crosses on the hill.
It can take you around three hours to reach Šiauliai by car from Vilnius. From there you can take a tour, public transport or drive to the Hill. Remember to take your own cross with you and plant a memory in this eerie but beautiful place.
Kaunas, the city on the river.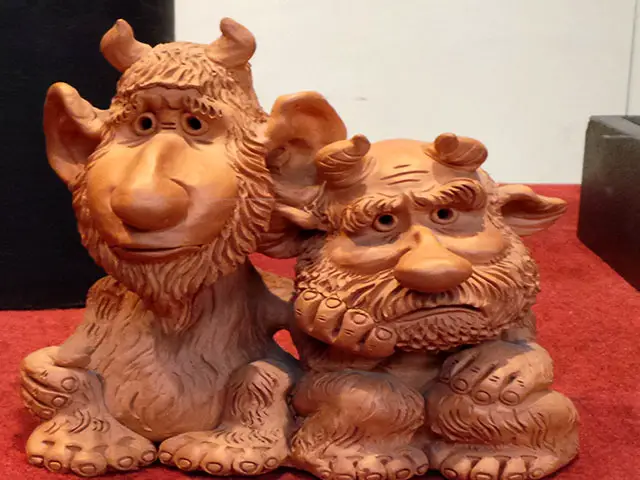 When you hear words like quaint and pretty used to describe Kaunas you may be surprised to learn that it is Lithuania's second city.  You can easily and cheaply reach Kaunas from other European countries thanks to the rise of low cost airlines flying to this destination. The old town here is really a lovely town square and a few surrounding streets. However small the town it is also very nice. If you want to see the local way of life and still have things to do whilst travelling in Lithuania then Kaunas is for you.
Kaunas castle. Mostly restored today, yet this castle is the oldest stone castle in Lithuania.
The Devils museum. A strange and interesting museum and would you believe it, the only museum of its kind in the world!
The Kaunas town hall city museum. Dominating the town square a place for weddings and perusing the small museum inside.
Cathedral of St Peter and Paul. You will find this Cathedral beautiful inside and out.
When it comes to eating out you will find a small variety of bars and restaurants within and near to the old town.When travelling to Lithuania you won't go hungry! Prices are cheaper in Kaunas than Vilnius too so you can get a good meal for your money!
Some other things you might want to know when travelling to Lithuania …
Lithuania is part of the European Union and its currency is the Euro. Yes that's right, no need to exchange currency if you are travelling through Europe. The weather here is pretty moderate. Temperatures can drop quite low in the winter and summers tend to be mild, though can be wet too. But I doubt you'll be visiting for the weather!
Well, that's it! With all of this to offer you would be mad not to consider adding Lithuania to your bucket list. Have you been to Lithuania? I would love to hear what you think and where you are planning to visit next?
Please follow and like us: