Traveling not only provides you the best memories but also helps in understanding the real world and its beauty.
People who love traveling aim to explore further, visit new places and to cover new destinations.
According to a report, more than 58% of the millennials love solo traveling, and 26% of millennial women have already traveled alone at some point in their life.
Nowadays, as technology is advancing at a significant rate, new gadgets, and applications are introduced almost every day that help us to travel with more enthusiasm.
Therefore, you need to have the required tools and applications which can help you in the difficult situations you might face while traveling. Thinking of planning an air trip but do not possess any app, don;t worry. Consider booking your next flight from Faremart, a platform specially designed to ease your Air travel by providing the best services and travel offers.
The Importance of Travel Apps
In recent years, technology has been growing beyond our imagination. Things are a lot easier these days which results in lifestyle changes.
Therefore, instead of contacting a travel agent, we can use our smartphone and explore the world. Smartphones help us to know about a certain place, their culture, languages, etc.
So rather than dipping into the ocean, we need to proceed in a smart way.
In fact, more than two-thirds people depend on smartphone applications during a trip or holiday.
We have created the list of apps that will guide you in every circumstance from travel to food to everything.
We all have tried to find the apps that understand the problem and give us the required results.
The right apps are very much useful for everyone because it saves not only your money but also time.
Uses of various travel applications:
As we discussed earlier, traveling apps is useful in many ways. Some people use it for discounted flight deals and others for finding affordable hotels.
According to a report by Google, more than 58% of the travel applications are used every month.
Therefore, keeping your problem into consideration, we have listed the top 10 travel apps that are helpful for everyone from traveler to rest others.
These apps are available for both Android and iOS users.
10 Most Useful Travel Apps for 2019 and beyond:
Airbnb is one of the most loved applications of everyone's smartphone. It helps you to choose your accommodation at a much affordable price.
It has a user-friendly interface which helps in providing all information required by the travelers.
Therefore, it is one of the best travel applications available on the internet. It is available on both Android and iOS platform.
Dream World Travel is a helpful application in finding all the best deals like travel coupons and packages that best suits your pocket.
This app is not only for solo travelers who want to explore the world, but you can also use it for the honeymoon, trekking, private trips, etc.
It provides you with the best hotels nearby and all the accommodation from the hotel to the desired destination.
It has a user-friendly interface and can be easily used by teenagers to an elderly person.
Therefore, Dream World Travel is one of the must-have apps for every traveler and is available on both Android and iOS platform.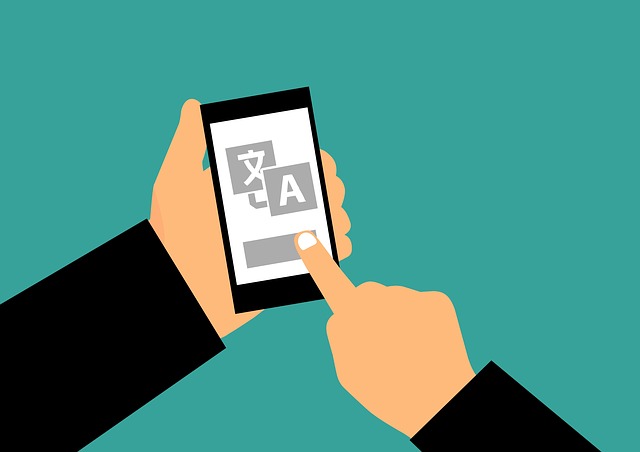 Communication is a basic need for everything. As we travel to a new place, city or new country that speaks in a different language we don't need to keep a translation book or a dictionary.
We can simply have a wonderful app known as Google Translate that can translate the language for our easy accessibility. This app easily translates our voice to their local language.
So, if you are traveling to any new place, just download this app before stepping out from your home.
It is available on both Android and iOS platform.
One of the most important apps that people use in day to day life is Google Map. It not only shows the person's exact location but also helps you to reach the desired location without any difficulty.
It guides you with all the routes and suggests you to the best route considering the traffic and road condition.
You can easily know the distance and estimated time of your destination
It is a must-have an app not only for the travelers but for everyone and is available on both Android and iOS platform.
This is the best navigator app and is preinstalled in most smartphones.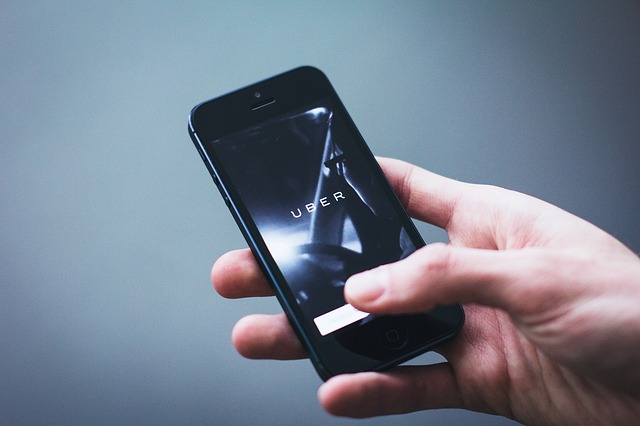 Uber is a popular cab booking application which is being used by thousands of smartphone users every day.
It is an app that is helpful, whether you are out of the country or in your country. It is one of the best apps for a person who wants to travel comfortably with a single click. Just add your location and the destination and a cab will be booked for you.
It also provides budget-friendly offers where you can avail coupons and other discount deals. This app is available on both Android and iOS platform.
Mobile passport is a new application, but it is very popular among travelers.
It helps a user to keep all the track of important document regarding traveling and saves time during immigration as well as the boarding process. It knows all your past traveling reports and provides suggestions and recommendations for future requirements. It is available on both Android and iOS platform.
For finding the best restaurant near you or any coffee shop, I recommend you to use this app. It provides the complete details of the shops from the menu to review from the customers.
It is one of the high rated apps on all time for its user-friendly interface and bugs-free.
Timeout is the most popular and downloaded app in the food category. It is available on both Android and iOS platform.
FlightRadar24 is an application that tracks your flight from boarding to landing. If you are traveling in the american airlines, then the app will work as a American Airlines Flight Tracker and will provide you all the information about the flight.
It tracks the flight's location using a GPS and shows your exact location.
So rather than guessing about your plane location, you can easily know it's position and the estimated time about it's landing. It is available on both Android and iOS platform.
Accuweather is an application which helps to know about the weather of a particular area. It also provides the weather forecast of upcoming 15-20 days.
This application is very easily accessible and is highly recommended for all the bloggers and travelers. It is available on both Android and iOS platform.
XE Currency helps you to keep all the foreign exchange rates updated on a single platform. It shows all the latest change in rates of different currencies, their representatives and all the statistics.
The best part of this application is that It also works in offline mode.
So, if you are traveling outside your country, then this app will be very helpful for you. It is available on both Android and iOS platform.
The Final Say
That ends our list of the top ten most useful travel apps for 2019 and beyond.
There are several other travel apps available, but you need to choose the one which fulfills your needs and requirements.
If you are a frequent traveler, then install these apps in your smartphone to make your journey more memorable.
Please follow and like us: