As winter approaches, you can either escape to warmer climes or brave the long cold months. Fear not though! If a plane ticket to the tropics isn't on the table, there are plenty of winter getaway spots in New Zealand. It doesn't matter if you're looking to bunker down in luxurious surroundings, head off on a romantic break, have a snowy outdoor adventure, or take the whole family on a festive holiday – these ten spots have got you covered.
The TranzAlpine, South Island.

There are few better ways to explore the landscape of New Zealand than by train. While the TranzAlpine train, which runs from Christchurch to Greymouth, might be more popular in the summer months, the winter sees the scenery blanketed in a thick layer of snow. During the four hour journey, you'll pass through the Canterbury Plains farmland and along the Waimakariri River.
Wanaka, South Island.

Looking for a little adventure? The Wanaka ski fields in Central Otago has several ski and snowboarding resorts that offer a playground for adrenaline junkies. The winter days are chilly but can often be bright and sunny. Nothing beats stepping off your chairlift and looking out over the snow-capped mountain scenery before skiing down the well-groomed run. There are more adventures to be had like jet-boating, horse riding, or even scenic flights over the mountain scenery. Alternatively, you can hole up in one of the cosy hotels, read your book, and look out at the achingly beautiful scenery.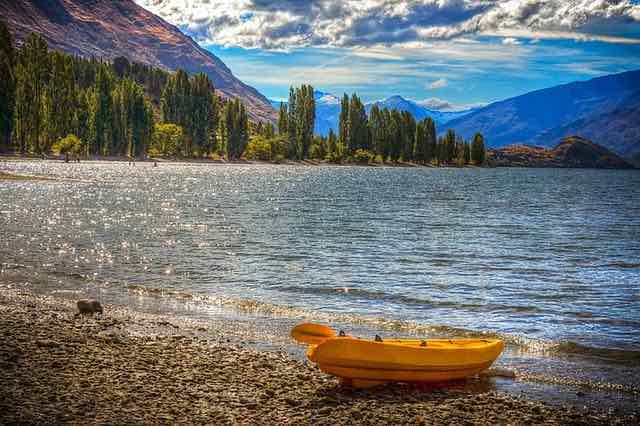 St Bathans, South Island.

Sitting in the central mountains of South Island, there's something about the town of St Bathans that makes you feel like you've stepped back in time. This former gold mining town is still packed with plenty of Wild West-esque buildings which haven't changed much the last century. While you're there, you can bunker down at one of the hotels and admire the spectacular winter scenery, or head off into the great outdoors on hiking or snowshoeing adventures.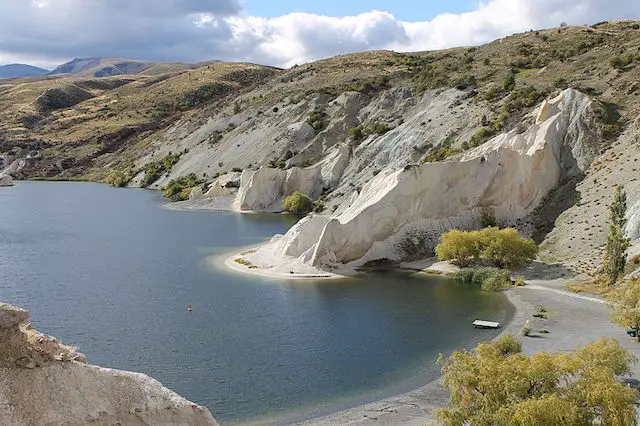 Lindis Pass, South Island.

Lindis Pass winds its way up through the central mountains of New Zealand and, if you catch it on a clear day, makes for one of the most spectacular drives in the country. If you're going to head out on an adventurous drive up through the mountains, just be sure to get your car ready with snow chains so you don't slip around on the ice. Also make sure to check ahead of time to ensure the weather is suitable for the drive. While you're there, you can make a side trip to Hakatere Conservation Park where you can enjoy incredible views over the mountains and the Ahuriri River.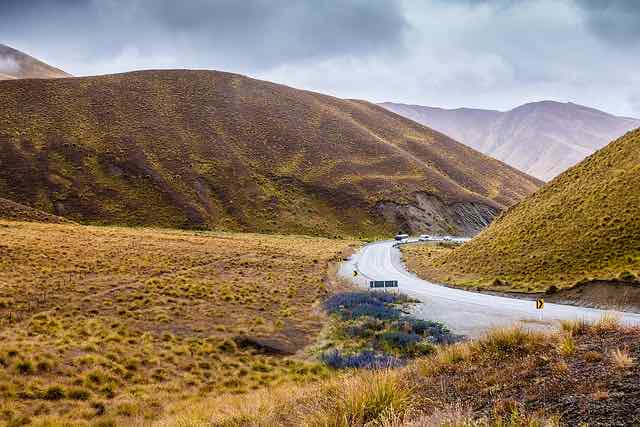 Queenstown, South Island.

Queenstown is known as an adventure playground for adrenaline-inducing sports, and winter is no exception. During the chillier months, you can layer up and dust off the skis or snowboards to cruise down the well-groomed nearby runs or slip on your snowshoes to head off along the forested trails. Alternatively, you can go for a drive up along the Crown Range Road where you'll enjoy beautiful views across the snow-capped mountains and views of Queenstown below. Of course, all the adrenaline-inducing activities like skydiving are still available during the winter too, though you may have to wait for clear weather.
Okoroire Hot Springs Hotel, Waikato
The Okoroire Hot Springs Hotel in Waikato is a splendid place for a winter stay in New Zealand. The perfect getaway spot, this hotel is only 1.5 hours' drive from south of Auckland. With its mesmerizing architecture and serene ambiance, the place exudes a mystical aura and a comfortable vibe. Constructed during the 1880s, this awesome hotel was specifically built for enjoying the cold weather and the frosty surroundings. The hotel offers a plethora of visitor amenities like a comprehensive library stocked with classic reads, decadent gourmet items, comfortable rooms and musical evenings. You can also enjoy sports on the golf course and tennis courts nearby after noshing on the complimentary breakfast including a great coffee.
Carrington Resort, Northland
Are you thinking of moving over to a peaceful winter hideout in New Zealand? Opt for the Carrington Resort in Northland. This luxury borne resort offers brilliant customer service and guest facilities. The villa spans over 1200ha of Karikari Peninsula with some breathtaking, exotic locales around. You will enjoy basking in the sunlight during cold weather, the white sands of karikari beach, and playing some golf on the 18-hole golf course built in the vicinity. The resort offers plenty of luscious delicacies including a special winery, local beverages, and a hot tub for the visitors.  What more could you ask for?
The Bayview Chateau Tongariro, Mt Ruapehu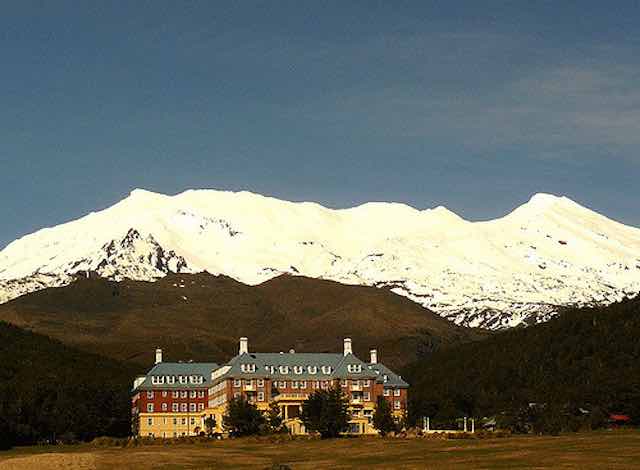 A trip to New Zealand during winters is almost incomplete without a visit to the Bayview Chateau Tongariro located at the foot of  Mt Ruapehu. Apt for a great and memorable getaway, the luxury hotel lies just near the Tongariro National Park. This historic building is a booming tourist spot featuring fine dining, luxury accommodation with over 150 rooms, individual motels, sauna and a number of impressive guest attractions. With its glistening backdrop illuminating the hilly peaks of Mt Ruapehu and the sparkling chandeliers, the neo-Georgian hotel is an inviting abode for spending chilly winters in a beautiful scenic setting. Whether you are an angler, a ski buff, a tourist or a local, the place has a wide array of features for a great vacation.
Matakana, north of Auckland
Matakana in Auckland's north is not only a popular summer destination, it is also considered a fabulous getaway spot for winters. The beaches, sandy terrains, alfresco gourmet, farmer's market and the wildlife dwelling around make for a picturesque natural wonder place. Only 50 minutes away from the city, the place features luxury accommodation with opportunities for recreation like playing at the beach, enjoying artisan produce at the farmer's market, taking leisurely strolls along the coastline and exploring the wildlife in rockpools around. There are a number of special wineries nearby, which produce the best local wine like Brick Bay, Hyperion, and Ascension. You can also experience walking along Brick Bay Sculpture Trail, which is a 2km ever-changing trail of cool artworks by budding NZ artists.
Rotorua, Bay of Plenty
The Rotorua in Bay of Plenty features the stunning Polynesian Pools. They are a collection of 26 sparkling mineral pools designed to meet the needs of different guests. These range from kid's pools and deluxe spa varieties to private pools and adult pools offering a great view of the Lake Rotorua. These special pools, made of manuka honey and mineral mud, are great for health & wellness.
New Zealand Winter Getaway Spots Just for You!
These top ten winter getaway spots in New Zealand will make your next winter holiday unforgettable. From Wanaka to Rotorua, you'll never be too far away from adventure!
Please follow and like us: