Airbnb is perhaps one of the most ingenious concepts in the bed and breakfast industry. It is simply an online marketplace where homeowners can lease their rooms, houses or homes for travelers for a certain duration of stay. In this manner, millions of homeowners around the world now have a chance to make a living from some of the spaces they may not have an apparent use for.
Travelers have also been gifted with a wide variety of accommodation options since they can choose exactly what kinds of accommodation they want without necessarily being restricted to hotel rooms, hotels or dorms. Here is a look at why Airbnb was such a nice invention during this modern times-:
You can find customized accommodation options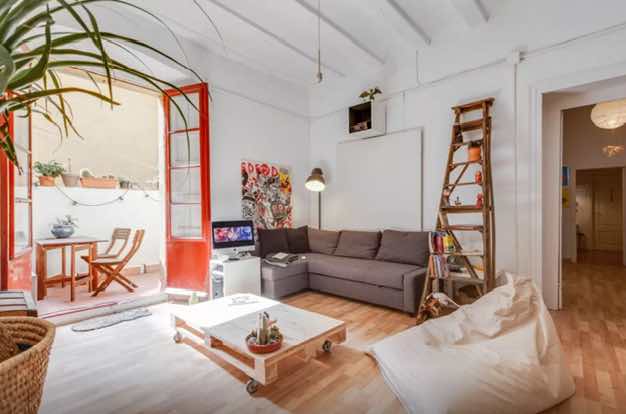 With Airbnb, you will be going for accommodation in normal homes just like the one you have back at your place. With so many listings to choose from, you have total freedom in choosing the kind of place you will want to be spending your nights during your travels. Besides, the marketplace is designed with advanced search capabilities to allow you to conduct your searches based on various criteria, further enhancing the options and the experiences you will have. Some of the search options you will have at your disposal include-:
Search according to the room type – book a shared room, a private room or an entire house
The book according to your budget – you don't have to spend more if you don't feel like and you can upgrade or downgrade your options you as you desire.
Book your accommodation according to size i.e. the number of baths and beds
Choose the kind of property you would like to book including castles, bed, and breakfast, houses, apartments, condos etc.
Having such a convenience is not available with most hotel bookings and this makes Airbnb such a wonderful alternative for many hotels.
Cheaper than hotel rooms
This is perhaps one of the greatest benefits of Airbnb and it has come as a relief to millions of travelers around the world who could not just withstand the high rates of hotels which usually seem to be on a journey north. Airbnb rentals are relatively affordable than the normal hotel rooms in the sense that with the same amount, you will have a more value for your money if you go for Airbnb compared to booking a hotel room. You may also have access to a kitchen where you can prepare quick meals of your choice as opposed to hotel rooms where you have to do with what is available in the menu.
Airbnb comes with more space
Instead of renting some single room in the hotel where you will worry about space, you can use the same amount of money on an Airbnb rental and you will surely have a spacious space that will not make you feel as if you are in a little prison. With such rentals, you will have the feeling that you are actually at home since most of the rentals are real homes inhabited by people just like you and me. If You are planning to go on a vacation or on a business trip To Canada, Canada ETA is an entry requirement for visa-exempt foreign nationals travelling to Canada by air.
The rentals have a kitchen
If you were to go for a hotel room where you have access to a decent kitchen where you can prepare light meals, you can bet that you will be spending a lot of money for such facilities. This is because most hotels wouldn't want you to cook your meals because you will not buy from their menus and they will not make a lot of money. But the opposite is the case with Airbnb.
They will provide with a kitchen and you will be free to prepare any meals you want. Besides, most hosts are super friendly and may even help you with where to do the shopping. They want you to have a great experience so that you can come back again in addition to leaving very good reviews for them so that they can attract other travelers. These are kinds of treatments that are unheard of in the hotels or the normal bed and breakfast.
You deal with the owners
With a hotel, a dorm or a hostel, you will be dealing with employees who in most cases are underpaid and overworked and will never care much other than for the bare minimum that will allow them to get their paychecks. But with Airbnb, you are likely to be dealing with the owners of those properties who will have your interest at heart. They will be concerned to ensure that you get everything you need and that you have a very comfortable stay. This personal touch is vital for a traveler who might reach the property late, tired and hungry and the last thing they want is an attitude from the staff.
Still, on the personal touch, most hosts will always leave pleasantries such as service notes, chocolates or souvenirs as signs or appreciation and which the guests can carry back to their homes. Besides, the hosts will also be very ready and willing to provide guests with honest advice on places of interests such as where to eat or where to visit without any hidden agenda like those of hotel staff who might want to direct a tourist to a particular attraction hoping to get some commission at the end of the day.
Accommodation in several locations
Airbnb rentals are everywhere currently, and you don't have to restrict yourself to a given location for your accommodation. Whether you want to get rentals in the cities or you want to avoid the noise and find something in the rural, all you have to do is specify exactly where you want, and you will be presented with a plethora of options.
The group stays is possible
Staying as a group in hotels is very expensive and you won't have the convenience to stick together and have a great time. But with Airbnb and rentals, all you have to is rent a big house with multiple bedrooms and stay as if you are staying with friends who came for a sleepover.
AirBnB and Your Next Holiday!
Finding the right overnight spot is just a few clicks away now with AirBnb! Don't fret over expensive hotels, now that you have AirBnb, those worrisome days are over!
Please follow and like us: