The following Greenock hotels are located in a town that possesses few unmissable tourist attractions of its own. However, this town on the west coast of Scotland works well as a base for exploring the natural splendour of the surrounding area.
For example, Loch Lomond, the southern part of the Highlands and Islands, the Clyde Coast and Glasgow are all reachable from here.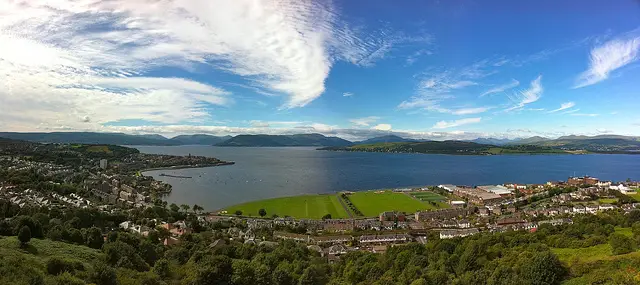 The town of Greenock itself has a long and proud history of shipbuilding and other industries such as sugar refining. This means that it was a highly prosperous place not too long ago, as can be seen on elegant streets such as the emblematic Esplanade.
The Best Thing About Staying in One of These Greenock Hotels
Perhaps the best thing about staying in this town is the magnificent range of open views that it offers over the River Clyde to the hills and lochs that mark the start of the Highlands. Climbing up to the war memorial at Lyle Hill gives a spectacular view that really does take the breath away.
Anyone who looks across at the stunning view is sure to be tempted to take a ferry trip across the river to start a new stage of their journey, which could lead to beautiful Iona, Skye, Fort William or who knows where. However, first of all you will want to see what Greenock hotels are worth spending some time in while you are here.
This clean and modern hotel sits right down at the waterfront where much of the town's rich shipbuilding history unfolded in the past. It is a fairly simple hotel that offers a decent night's sleep in a nice setting.
Standard prices start at around $80 for a night in a room here, although it is often possible to find special deals online that lower this to around $60 or so. This price includes a good buffet breakfast and there are also plenty of parking spaces outside.
This Holiday Inn Express has 3 stars and the sort of facilities that you would expect from a hotel of this level. There is a restaurant, bar, free Wi-Fi and coffee makers for the guests to enjoy while staying here.
There are a number of interesting online reviews of this hotel to help you make up your mind on whether to stay here. In general, previous guests appear to regard this place as being an acceptable place to spend a few comfortable nights by the River Clyde.
A few travellers have complained in their reviews about noise, the breakfast or being uncomfortable in the bed. However, most seem to regard it is as a decent value hotel with everything you would expect for the price you pay.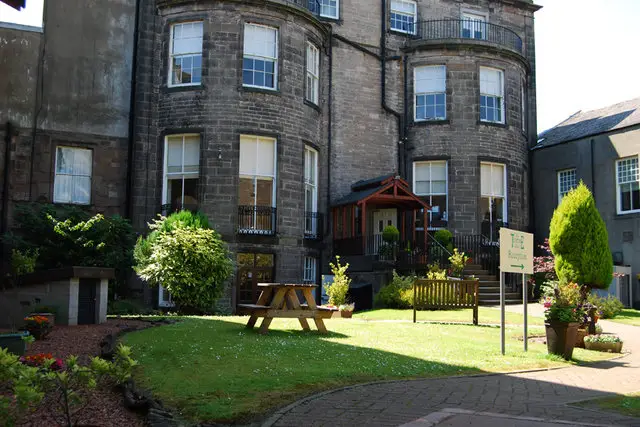 Prices at this classy hotel start at around $90 for a twin or double room, with free breakfast included. Single rooms and superior rooms are also available here too.
The Tontine is set a bit further back from the water and is well situated for checking out the nearby McLean Museum and the central shopping district. If you are driving then its location also gives easy access to the wonderful views offered by Lyle Hill.
As for the 52 rooms in the hotel these are all pleasant and comfortable. Free Wi-Fi, flat screen TVs with DVD players and coffeemakers are all included in the rooms.
There are plenty of online reviews for the Tontine Hotel and most speak highly of the services, the rooms and the service. The friendly staff are particularly highly regarded by previous guests.
Another issue that has drawn a lot of praise is the food. Both the breakfasts and main meals have won a lot of admirers here over the years.
With prices starting at just over $50 for a standard double room this is a good value option when looking at Greenock Hotels on a budget. The location is also excellent, as it is in the historic Custom House area of the waterfront.
The rooms all feature free Wi-Fi and cable television. Guests will also find helpful amenities such as ironing boards and coffee makers in their rooms.
This is a good location for exploring the waterfront part of town, while the main shopping area is a short stroll away. The Bay Hotel is also close to the main access road from Glasgow, meaning that it is easy to get here from the airport or other parts of the region.
Not  everyone who has stayed here decided to leave a positive review on the internet. Having said that, many of the hotel's guests have good things to say about the value for money aspect and the food.
The more negative reviews suggest that better cleaning and heating could come in handy. The staff are generally spoken of in a good way in these online reviews.
The excellent rail and road network means that a day trip from Greenock to Glasgow is easy to do from this hotel. The train takes some well under an hour and driving along the M8 is also simple.
You will find a train station very close to this hotel. There are also a number of other train stations dotted about the rest of the town.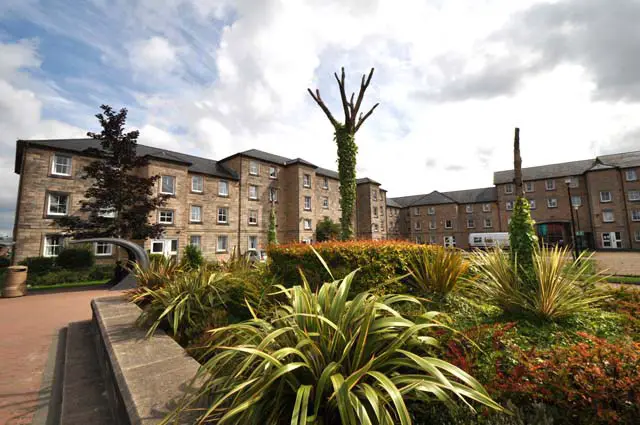 In this case, rather than Greenock hotels we are looking at self-contained apartments in the town. They are situated on the waterfront, close to the town's best leisure and shopping facilities.
The apartments are fairly simple but decent. They offer free Wi-Fi, coffee makers and TVs in them, with laundry facilities also available if needed.
A double room can be booked here for around $40, making it one of the town's most affordable accommodation options. There is also the option of single rooms for a little bit lower cost.
The relatively few internet reviews currently online aren't as positive as those concerning other popular Greenock hotels. Some even speak of dirty and unpleasant rooms.
As a basic, budget choice this could work well for some visitors. Others may find that paying a bit more for a better standard of hotel is a smarter move.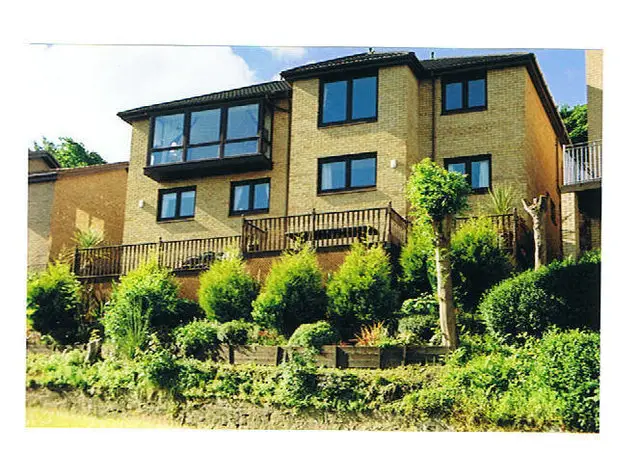 In Greenock there are numerous bed & breakfast options for those who prefer a smaller and more intimate setting than those offered by the big Greenock hotels. A good example is the Clyde View B&B and Apartments complex.
This is a clean and comfortable choice for families or for those planning on a long stay in Greenock. There are nice views of the River Clyde from the property and transport links are close to hand.
Prices can obtained upon requested, with longer term guests offered better rates and the cost starting at under $60 per night. As well as the B&B option there are also 1 and 2 bedroom apartments here.
Another homely bed & breakfast option is this one, which can be found in a residental part of central Greenock. Some of the rooms offer splendid river views and it is a good place to spend a few nights.
This is also a great location from which to head up to Lyle Hill to capture the best views in town. In general, this is the best part of town for walking around and seeing some of the best buildings in quiet, residential streets.
It is a small property which would probably be ideal for someone who wants to get to know the town and speak to the owner of the property to find out what is worth seeing. Prices are available on request and start at around $35.
While this isn't as big and luxurious as some of the best Greenock hotels, it does offer a good degree of comfort and a homely atmosphere.
Online reviews suggest that this is a clean and decent place to stay. The chatty owner has also received some online praise and typically responds to guest comments with this own take on things.
The Greenock Hotels for You!
Enjoy a great time alongside the scenic River Clyde by staying in one of the above Greenock hotels. It will give you a huge amount of flexibility for exploring this terrific area in style.

Please follow and like us: