The revolution of Birmingham street food has boomed over the last few years making it one of the best places in the UK to eat street food.  New and inventive tastes are created and served by innovative vendors at street food parties every week. You can stay all night or just for a quick bite and grab yourself a beer whilst you are at it too. If you want to try amazing food, listen to original music and have a great night why not try one of these venues in Birmingham.
Digbeth Dining Club: Founder of Birmingham Street Food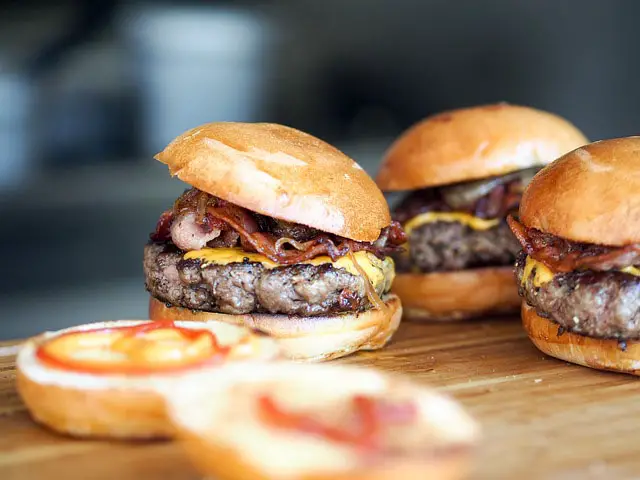 The original and maybe the best warehouse street food scene in Birmingham. What used to be once a month is now a weekly Friday and Saturday event. This award winning street food scene has been going since 2012 and you will love the food available here. Combining great music, some of the region's tastiest food and local entertainment, all gathered together for your pleasure.
Digbeth dining club has won the British street food awards twice since its opening and hosted the awards in 2016. Street food here is all about locally sourced ingredients and great tasting food. You will enjoy the food being cooked in front of you and being able to talk to the chefs directly. They will tell you about the food and you can see the passion they have for great tasting food. You'll love the reasonable prices too, with each dish costing five or six pounds.
The club says they wanted to bridge the gap between your after work drinks and night time partying. You can choose between grabbing a quick bite to eat and staying for dinner. Whatever you choose you'll be glad you came.
One of the favourites and one you need to try here is 'Low n Slow'. The slow cooked, Texas style, BBQ pulled pork burger served with homemade coleslaw and BBQ sauce is to die for. You will definitely want to go back for more!
You can find Digbeth dining club in a warehouse unit at Unit 2 Lower Trinity St, Birmingham B9 4AG.
Taste and Liquor at No 21
Taste and Liquor is new to the regular street food scene and you can see why people think its rivalling the Digbeth Dining Club. Although only becoming a weekly event since January 2016, the after work club is already proving popular with both locals and visitors.
The idea here is to give new chefs a chance to experiment with their food in a dynamic and different environment. As you can imagine it can be hard and stressful taking on a restaurant. Here the pressure is off and you will find plenty of inspirational food.
At the bar you can get some good deals and offers between 5pm and 7pm every Friday. Cocktails craft beer and wines are all available for you to complement your food. This venue prides itself on offering a wide range of drinks for it's thirsty visitors. There's also a stage where you can watch up and coming local artists and DJs perform whilst you eat and drink.
This Birmingham street food venue is about combing food and entertainment so you can enjoy your evening in one place. There are no real regular vendors as the themes and food changes from week to week.
Here you need to try one of the street food takeovers and special events, including a gin and meat festival, hip hop brunch and a pizza festival.
You can find Taste and Liquor at 21 Milk Street, Birmingham B5 5TR.
Hawker Yard: Culture evolution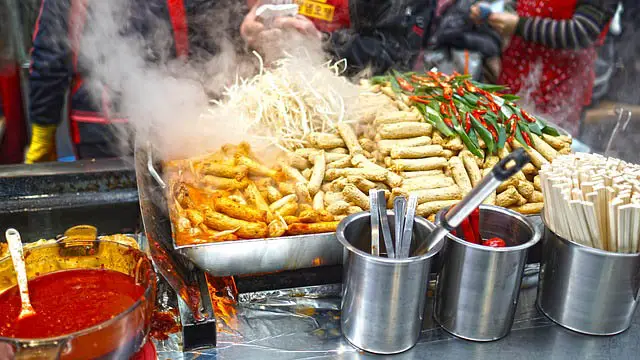 A permanent space to explore the fusion between Asian Hawker culture, European street markets and UK street food. Every Friday and Saturday you can find the best tastes here thanks to the founder of 'Brum Yum Yum' Duncan Stanley. Birmingham street food is evolving and these local chefs are trying to establish their business roots. Stanley also established a food market in the Kings Heath area.
It's another great place to find new and exciting chefs and there are many different types of food for you to try. From British to Malaysian to Greek, and even if you are a vegan you can enjoy delicious food catered just for you! Stall holders are all carefully considered and in their own unique way, giving you an overall awesome food experience.
Here you can try the likes of Charlie Dumpling where as well as freshly cooked dumplings you can also try a variety of noodle dishes including Ramen, Udon and Laksa.
You can find Hawker yard at 62-70 Pershore Street B5 4RR Birmingham, (next door to The Arcadian and opposite Pershore Street Car Park)
Why Street Food and Why Birmingham?
Of course, you will find both independent and chain restaurants in Birmingham. There's always somewhere for you to eat and drink well. However, the way people eat and the way people think about food is changing. You don't always want to sit down in a restaurant for your meal, however, you do want great tasting food. With these street food venues, you don't even need to decide what cuisine you want to eat before you go. Just turn up and you can decide what takes your fancy. You can even try a few different vendors and mix and match! Forget street food in Bangkok and come here, you can get it all in Birmingham!
To learn more about street vendors in the midlands why not check out the Scoff Street Food Collective. This group of traders organise events and help each other make the most of offering street food in Birmingham and surrounds. They also tell you where you can get the best food in your area too.
Birmingham Street Food Has Something for Everyone!
Birmingham street food is at the forefront of this revolution and leading the way when it comes to new ways to enjoy your meals. If you are heading out in Birmingham this weekend why not grab a bite at one of these great eateries. Have you been to any great street food venues in Birmingham? What do you think?
Please follow and like us: