If you are trying to learn why some hotel services are better than others, you should click here to learn what to look for when traveling.
When traveling, nothing's worse than spending time and money planning a fun trip, just to be met with mediocre hotel services. Whether you're staying in a 5-star or 3-star hotel, you should expect to get the service you deserve. 
But if you haven't traveled too often and tried to go budget, then you might not know what to look for in hospitality services. To learn what makes one hotel's services stand out from the others, continue reading below!
A Boss Who's Present
Good hotel services come from a boss who is and remains present. There should be a manager on-site at all times, and this doesn't mean someone who's locked up in their office all day long. A good hotel manager should be walking around, interacting with employees and guests, and really being present.
If you want to speak with them, they should be reached easily.
A Front-Line Staff With Personality
Other than a manager walking around to ensure everything goes smoothly, there should also be a front-of-the-line staff there as well. These staff members are the face of the hotel other than the manager. They're the people who will greet you when you first walk in, help you with check-in and check-out, carry your bags for you, and more.
These people should have some amazing personalities. They should be friendly, genuine, and have empathy for all guests. It's more than being kind and outgoing; these people need to be true people persons.
An Easy Check-In and Check-Out Process
When arriving at your hotel, the check-in process should be quick and easy. In most cases, you'll be ready to relax after a long drive or flight. The last thing you'll want to do is wait in a long line to check into your hotel room.
This should also be an enjoyable process, which a good front-of-the-line staff member will provide. All of your bags and luggage should arrive at your room within 10 minutes of checking in. 
An Elegant Room Appearance 
Once you've checked in and opened your hotel room's door for the first time, you should expect elegance. You don't want to walk into a hotel room that seems dingy, stuffy, and boring. You want to walk into a room that has plenty of aesthetic details. 
Look for tasteful accents such as robes and slippers, a way to play your phone's music, chocolates on the bed, and other small touches that really bring the room together. 
A Top-Notch Cleaning Service
If you're staying somewhere other than your own home, you want it to be clean. Top-notch cleaning services are going to make or break hotels. Be sure that the cleaning services are detailed and clean all aspects of your room.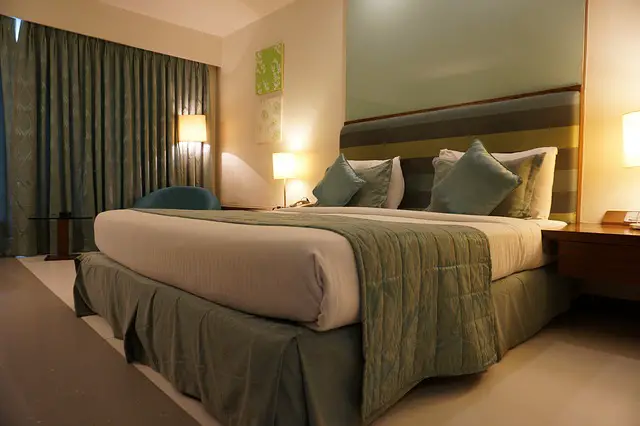 You don't want to be left with no clean towels for the whole day and a garbage bin filled with trash. The cleaning services should be on top of everything at all times.
Keep These Tips on Hotel Services in Mind
If you're planning a vacation soon, be sure that the hotel you choose has some of the best hotel services to offer you. You might consider giving a couple of your options a call and asking them about their policies, processes, and more. 
Did you find this post helpful? Be sure to check out other posts on our page for more useful information!
Please follow and like us: