Traveling around the world is no small feat. Nor does it have a small price tag! Sometimes we simply don't honor our wanderlust because we just can't afford it. But there are more than a few ways to get around spending big on your big trip by taking into account some budget-friendly travel hacks!
With the help of a few pennies here, a little walk there, and some hindsight, you'll be on your way to taking the world by storm. Here are a few budget-friendly travel hacks that will keep your wallet closed and your heart ready to explore!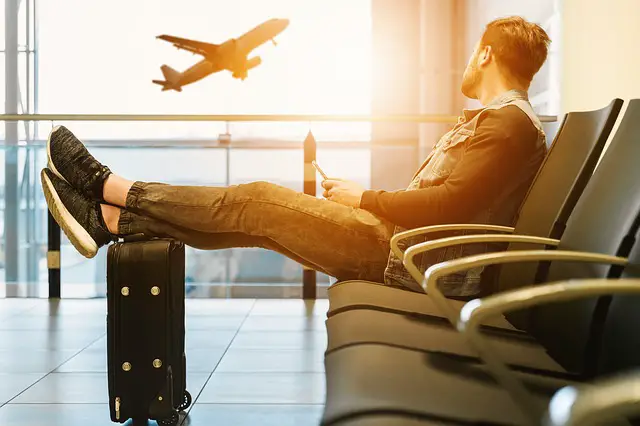 Travel Light, Travel Smart
This may seem like a simple suggestion. "How could this possibly save me money?" Simple. More and more, our favorite modes of transportation are upping the prices of hauling your luggage.
Having a backpack, a carry-on, or duffle will work best for the cheapest travel options. This way you avoid the hefty check fees, or a taxi saying they won't take you to the hotel cause your suitcase is too big. You can also use packing cubes in your luggage to sort all your gear. If you need to take a smaller day trip and leave your luggage, some of the best travel packing cubes can be used as a smaller bag!
Book in Advance, Preferably in the Off Season
The price of tickets and hotels and food can really stack up. Making sure that you book in advance will make a huge difference. I recently traveled to Seattle for under $200 per person because I booked our tickets out 3 months!
Traveling in the offseason, or off-peak, will also save you a ton of money. You can usually know the offseason by the location you're visiting. If you're traveling to an exotic island, maybe go during their winter. If your destination is known for its snowy peaks, try checking it out in the summer or fall. This will not only save you money, but you'll get to avoid the big crowds as well!
Where to Stay and Booking a Package Deal
Always do your due diligence when it comes to where you'll be resting your head at night. You'll want somewhere safe, somewhere convenient, and of course, somewhere budget friendly.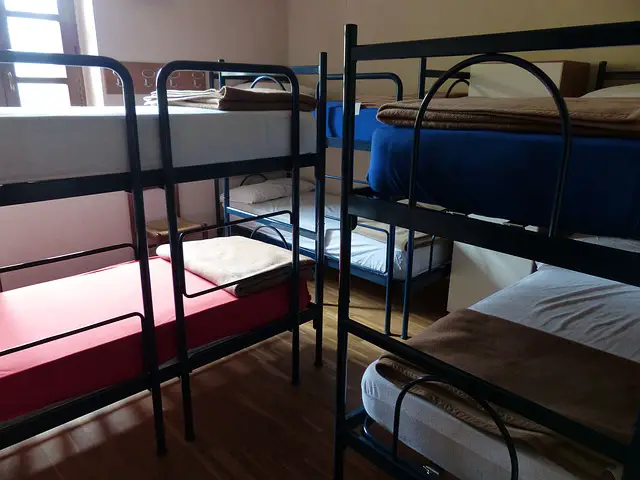 Hostels. Hostels are great because they offer so many amenities. If you are willing to share a room with a few strangers, you will pay a fraction of what you would pay at a hotel. Hostels also often serve big meals, making this one of the most useful budget-friendly travel hacks
Hotels. If you're looking to stay in a hotel, make sure you check out all of their special rates. Book with points, book with package deals (Flights, hotels, rental care bundles), or you can even see if they offer promotions.
AirBnB. Although relatively new to the accommodation scene, AirBnB can save you some serious cash. Make sure to really read the reviews, research the neighborhood, and stay in communication with your host about your expectations.
Pack Your Lunch
There are a lot of misconceptions about bringing your own food while you travel. Especially with airlines and airports. Here's the kicker, it's really easy to take your favorite foods on your trip with you! Simply understand that there are rules and regulations that have to be followed and try not to make something smelly!
Packing your own meals to correspond with your flights is REALLY going to help pinch pennies while you travel. Airport food and airline food can be ridiculously overpriced, especially if you're flying during a meal time. This is extremely helpful during really long flights also. Include not only your major meals if need be, but your favorite snacks and treats (as long as they meet the guidelines).
Walk it Out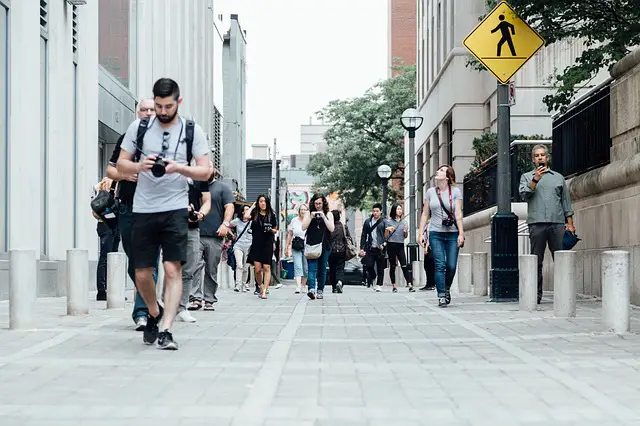 One of the biggest hits your wallet will take is in the transportation department. When traveling to a new place, it's typically easiest to jump into a cab and blurt out an address. However, cab fare, rental cars, and Ubers or Lyfts can really add up.
If you're traveling to a place that is walking friendly, then go ahead and get your cardio on. Walking is free. It may take a little longer to reach your destination, but it will always be the cheapest option. This is perhaps the easiest of our budget-friendly travel hacks!
If you can't walk, or if the weather is not on your side, then public transportation is the next best thing. Generally fairly priced, taking the bus or the train will certainly save you the extra coin!
Walking tours and free museum days are a great way to save money. Walking tours are fun, educational, and will give you a new perspective on the place you are visiting. Visiting museums on free pass days are well worth the wait. Check the website for the online calendar and you can find free days!
The Price to Pay for Your Budget Friendly Travel Hacks!
These budget-friendly travel hacks will more than help save you money on your next big trip! Whether you're heading home for the holidays or exploring a centuries-old monastery half a world away, it never hurts to know how to stay under budget. You don't always have to spend a lot of money to see this wonderful planet of ours!
Please follow and like us: