As an Amazon Influencer, we earn from qualifying purchases you might make if you click any of the links on this page.
Doha is a city rich in history and culture. And on top of that, the landscapes display an absurd amount of beauty with their architecture and outstanding sights—making Doha, Qatar, a truly remarkable place to visit if you get the chance. 
If you want to visit this spectacular country, but you are not sure what to do when you get there, well, you came to the right place. Because traveling is about experiencing different cultures, cuisine, and enjoyment—Doha is a city where you can experience many things. It is not just a city, and it is truly a work of art. 
But before you travel to this fantastic city of dreams—make sure you are ready for the amount of adventure by always staying in shape when traveling to make the most of this trip and any trip for the matter. 
5 Amazing Things to Do in Doha, Qatar
1. Sand Dune Adventure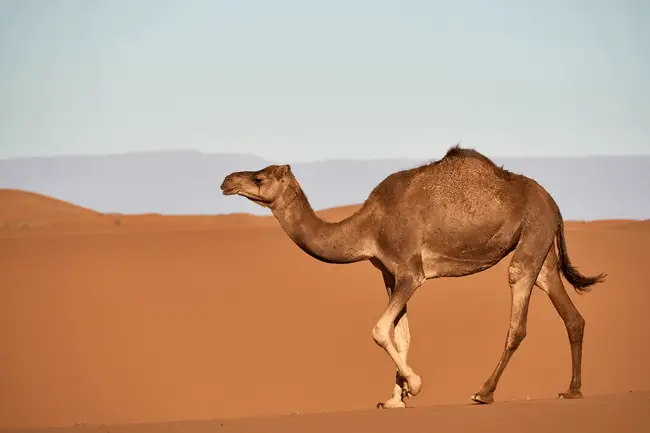 If you live in a western country, you hardly get to experience walking on desert sands. 
If you want to make the most out of your time in the deserts of Doha, why not make it a sand dune adventure? If it is not something you can do every day, you will definitely enjoy the experience. You get to ride a camel, go on a desert safari adventure, and more. 
It is truly an enjoyable experience for the more adventurous people, and it something you wouldn't want to miss if ever you are in Doha. So, before hopping on your Qatar Airways flight to Doha, make sure you come prepared for a desert safari adventure by packing the proper attire for the destination and pack the outdoor spring travel essentials. 
This desert safari and sand dune adventure are just located outside the city, and you can always quickly go back once you get that daily dose of adrenaline in your system. 
2. Vintage Car Museum
Who would have thought that a city like Doha is home to some of the best art scenes in the world? Although, of course, it is hardly ever known for its art, if you enter one of their museums, including the Sheikh Faisal Bin Qassim Al Thani Museum—you will instantly be amazed by the curated art. 
If you are an art buff or someone who enjoys looking at history with your own eyes, this museum is filled with historical artifacts that you definitely have to be a part of your bucket list.
In addition, it has a display of vehicles, currency, Islamic art, and Qatar heritage—giving you a better insight into the city of Doha and the country of Qatar.  
3. Visit Cultural Villages
If you are in Doha for a cultural adventure, you should definitely visit cultural villages where you get to learn and experience authentic Qatari culture, traditions, and cuisine. The Katara Cultural Village is located in Doha, meaning you don't have to go too far to experience their customs and traditions. 
4. Explore the Souq Waqif
These lively streets will definitely make you feel like you are in a different country. The streets are vibrant with tons of things to do, buy, and eat! It is an experience that will involve all your senses. You will see, taste, smell, hear and feel the sights and sounds of being in Doha. 
It is a labyrinth of small shops to eat local dishes, shop for souvenirs, enjoy local music, and take in the local atmosphere. This market is also home to local art galleries if you want to buy an art piece as a souvenir. 
 5. Shopping!
Some people like to visit different countries just to shop. If that is the case, then you will definitely enjoy shopping at the Villaggio Mall in Doha. Not only does it have tons of shops with luxury brands, but there are also many entertainment options, architecture, and dining spots. 
Basically, it is a massive mall that will take hours to explore, so make sure you wear shoes for walking and comfortable clothes.
Where to Next?
Aside from the items mentioned above, there are so many more things to do in Doha. Depending on your preferences, we are sure you will find visiting Doha a genuinely unforgettable experience.
Please follow and like us: