As the COVID-19 pandemic rages on, travel bans and restrictions across the world have become the norm. People are itching to get out and explore the world as they long for the days when they were free to do everything from backpacking across Europe to go on a wild safari ride in Africa.
Fortunately, with lockdowns taking place in 2021, technology is advanced enough to allow us the freedom to explore the world virtually when we're unable to get up close and personal with it.
If you've been itching to get out and explore other parts of the world, consider taking a look at the exciting virtual tours and experiences being offered throughout East and South Africa right now.
While nothing is the same as being there in person, a virtual experience is the next best thing and can even get you planning for a real-life trip once travel restrictions are lifted.
The Best Ways to Explore Africa without Leaving Home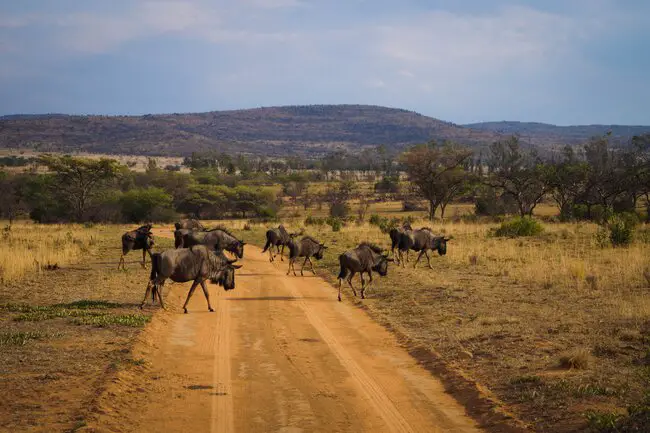 Here are three of the most exciting ways to explore Africa without leaving home.
Take a Virtual Safari
Who hasn't dreamt of mingling with the wildlife on a safari? Apart from being a great honeymoon destination, the African safari is also an interesting destination for adventurers and families.
If you want to see what one would be like before committing to the real deal, there are plenty of online destinations offering this exciting virtual experience.
One of them is offered by a South African travel agency and Beyond, where drives through game reserves are streamed online. These authentic trips are hosted by expert guides, which makes them entertaining and educational at the same time. Don't miss this opportunity to explore the African wilderness.
See Thousands of Flamingos in Kenya
Lake Bogoria in Kenya is famous for its brightly colored pink swirls in the water. That's what it looks like from a distance, at least. Upon closer inspection, one can see that those pretty pink swirls are actually flamingos – thousands of them.
Lake Bogoria is a hotspot for beautiful birds, and now there are virtual tours you can take to marvel at the beauty yourself.
Watch a Travel Documentary
My Octopus Teacher is a documentary about a South African filmmaker who starts swimming off the coast of South Africa. The movie focuses on the human connection with nature while teaching about the intelligence of octopuses and the kelp forest ecosystem.
There is plenty of other travel shows out there that can take you on a journey around the world and give you a glimpse into life in Africa.
Before You Go
Now that you've got enough information to start planning your virtual itinerary, there are a couple of ways to prepare before you head out on your virtual excursions.
First, just as you would safeguard your personal belongings on a real-life trip through a foreign land, you should safeguard your PC and other internet-enabled electronic devices before you head out to the far reaches of cyberspace.
Using a VPN is the best way to browse the internet and find new places to explore without facing the risk of falling victim to a cyberattack while you're out and about. 
Lastly, consider investing in a decent VR headset for your virtual explorations. A VR headset can make a huge difference in how you experience things like nature walks, wild safaris, animal life, and other types of scenery. While they're amazing to see in any light, there's nothing like strapping on a VR headset for the ultimate views.
Have a Nice Trip
Start planning your virtual excursions now, and don't forget to note down any exceptional spots you encounter so that you can visit them in real life one day.
Please follow and like us: