Santiago, Chile is a beautiful and cosmopolitan capital city, that over 40% of Chileans call home. Whether you're looking for beautiful architecture, great shopping, colorful nightlife, or breathtaking vistas, Santiago has you covered.

You're also spoiled for choice when it comes to the range of beautiful hotels in Santiago, Chile. There is something for every taste and budget. In case you're lucky enough to be spending a week in this beautiful city, here are some things you have to try.
The Cowboy Experience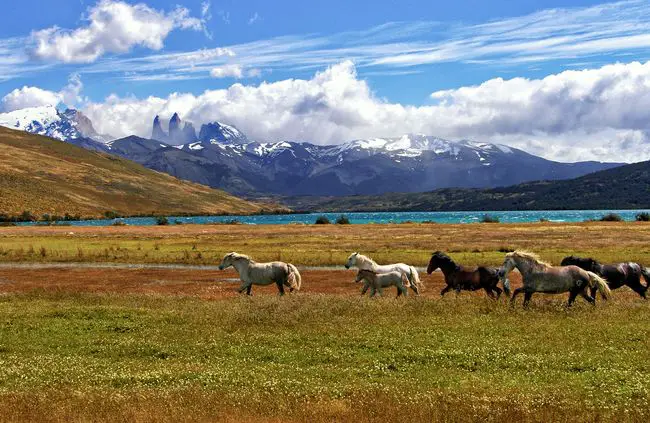 How would you like to horse trek through the foothills of the Andes with some real, Chilean cowboys? Mount up for a half-day ride to a real arriero ranch, taking in some of the most beautiful landscapes in the world.
Keep your camera handy to capture the awesome panoramas and wildlife native to Chile. Think of how good your Insta feed is going to look.
Sommelier Guided Wine Tour
The vineyards of Chile produce some of the best wines in the world. Spend a full day visiting the vineyards of Santiago and the Maipo Valley with your own private sommelier and guided wine tasting tour. Learn about the history and making of wine while enjoying the tastings. Then you can go home and impress your friends with all of your sophisticated wine knowledge.
Dinner And a Show
Get picked up from your 5 star hotel in Santiago Chile by private car and enjoy a night of dinner and dancing. Shows featuring authentic Chilean dancing are a sight to behold and we dare you not to join in.
View The City From The Sky Costanera
The city of Santiago is one of the most beautiful vistas you will see. Bordered by the Andes, you can see 360 degrees around the city at the Sky Costanera, the highest viewing platform in the whole of South America.
Retail Therapy
From artisan markets to high-end shopping districts, Santiago has everything for the serious shopper. Book a specialist city tour that lets you stop off at the major shopping areas and explore the city's shops in comfort. Get dropped off at your hotel at the end of the day with all your shopping before heading back out for the evening.
Step Back in Time With The Natural History Museum
Santiago has a range of museums to scratch your culture itch. The National History Museum is one of the most popular. Learn about the rich culture of the country as you take in the cultural treasures on display.
Get Spiritual At the Baha'i Temple
Both architectural and religious attractions. The temple welcomes visitors of any religion to experience the serene gardens and temple. It is a welcome moment of quiet in this bustling metropolis.
Takeaway
Well, those are just some of the things you can do on a one-week Santiago Itinerary. I understand these are not all but are he top activities. Have one in mind? Why not share them in the comment section below.
Please follow and like us: