Are you looking for the best places to visit in North America? Look no further than this list of amazing travel destinations that you won't want to miss.
You've always wanted to explore North America – but where to go when there's so much choice?
The expansive continent is a whopping 24,709,000 square kilometers and host to twenty-three countries. This makes choosing a travel destination a little tough.
What makes it trickier is that the continent is home to more stunning spots and serene sceneries than you could imagine. From dazzling lakes to jaw-dropping mountains to exciting cities, North America has it all.
But we're here to help. We've picked out the best places to visit in North America. Moreover put the information together to make that important decision a little easier for you. Read on to discover our favourites.
Yosemite National Park, California, USA
Yosemite is a nature lover's paradise and is one of the most beautiful spots to marvel at mountain ranges in North America.
Absorb the famous post-card perfect vistas of Tunnel View. After that, gaze up at the looming granite rock formations of El Captain and Half Dome.
Embark on one of the many hikes that meander around the national park.  We also strongly recommend taking a bicycle ride around Yosemite Village to discover glittering waterfalls, roaming deer and leafy landscapes.
Havana, Cuba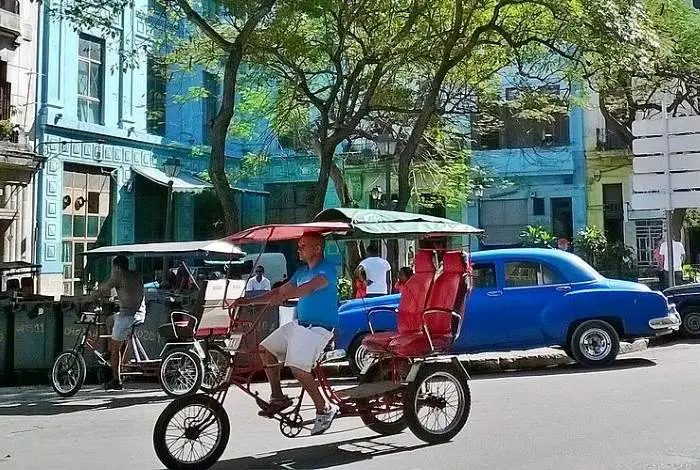 You'll feel as though you've been transported back in time as you amble through the colorful streets of Havana. Admire the classic cars that drive through the streets and make sure you take the time to people watch in the Cuban capital. You'll find local gentlemen sitting in cafes and puffing on old-school cigars.
Keep your camera at hand as you pass by architectural wonders such as the long-standing Catholic Havana Cathedral and the aging Castillo de Los Tres Reyes Del Morro stone sea fortress.
You'll soon discover that Cuba is one of the most unique places to visit in North America.
Banff National Park, Alberta, Canada
With jagged green forests, sparkling blue glacial lakes and imposing snow-capped mountain ranges, Banff National Park is nothing short of awe-inspiring.
Head to the show-stopper of the park, Lake Louise and gape at its dreamlike cerulean blue waters.
Tulum, Riviera Maya, Mexico
Found on Mexico's golden coastline is the fascinating town of Tulum.
Explore the crumbling ancient ruins from the Mayan era, frolic on the caster-sugar sand beaches. You can then navigate the verdant tropical rain forests – the opportunities are endless.
For a real adventure, you must take a cenote tour. These are underground limestone caverns filled with glistening water to swim in – you can even go snorkeling in them!
San Francisco, California, USA
California's uber-cool cosmopolitan city San Francisco is simply teeming with things to do.
Hire a bike and whizz over the city's renowned Golden Gate Bridge (perhaps one of the world's most famous bridges). Then keep going to explore the chilling unoccupied prison on Alcatraz Island. You can also stroll down to Fishermen's Wharf and say hello to a colony of seals.
The city is one of North America's favorites for a reason!
Samana, Dominican Republic
Home to pastel-hued buildings and white sand beaches, Samana is an ideal holiday destination in North America.
Explore the leafy jungle and discover the cascading waterfall El Salto del Limon. It's well-hidden, so prepare for an adventure!
If your passport pages are full, you'll be wanting to get a new passport to get a cool entry stamp from the Dominican Republic!
Montreal, Quebec, Canada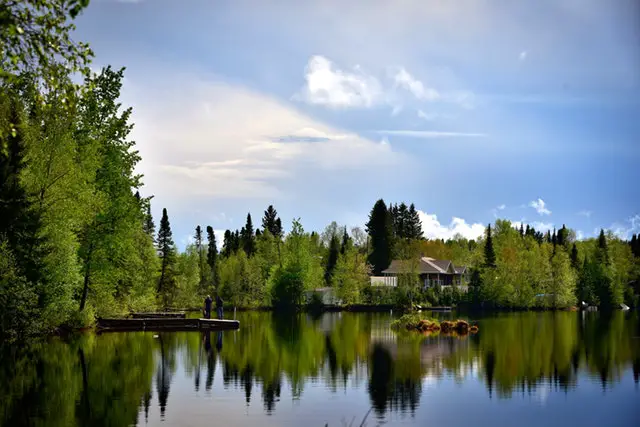 A UNESCO City of Design, Montreal is one of the oldest cities in Canada and retains an air of old-school glamour and dignity.
The Old Montreal District is the place to wander, where you can ogle at the aging architecture that transports you back to Montreal's regal past. The Notre-Dame Basilica of Montreal is not to be missed – the affluence of flickering candles, gold fixtures, and spiral structures are breath-taking. You can opt to stay at some real cosy cottages, nestled in the wild in Quebec.
So what are you waiting for?
Do you agree that these are some of the best places to visit in North America? Let us know your thoughts in the comments!
Thinking about heading to Central America too? Check out our top three unforgettable experiences in Central America for inspiration.
Please follow and like us: