Thirty minutes out of metropolitan London lies the picturesque county of Kent, home of sprawling green countryside, the famed White Cliffs of Dover, and of course, one of the most haunted villages in the world.
But don't let that scare you off from what is rightfully known as the Garden of England. With over 350 miles of coastline, the warmest climate in the country, and an abundance of farms, festivals, medieval castles and historic villages, Kent is a feast for every sense and every sense of adventure.
Pluckley
A source of paranormal intrigue for decades, the small parish of Pluckley holds the distinct title of the most haunted village in Britain. Over a dozen confirmed and distinct apparitions call this otherwise peaceful parish their home, which makes it a perfect place for the practicing paranormalist to make their holiday.
There's the infamous Red Lady who wanders the graveyard of the church of St. Nicholas, the three victims of mysterious circumstances who perished in separate incidents near a junction aptly named "Fright Corner," and the infamous Screaming Wood, a source of ghostly encounters and subsequent popular intrigue for centuries.
But if ghosts aren't your cup of tea, the village is well worth stopping over in anyway. Pluckley is also home to the Kent and Sussex Tea and Coffee Company. Owned and operated by the Smith family, their tea is the product of three generations of tea-growers, living in Britain and India, and results in over a thousand varieties and blends of high quality, loose-leaf tea available for purchase right in their factory shop. A must-see for anyone who appreciates a good cuppa.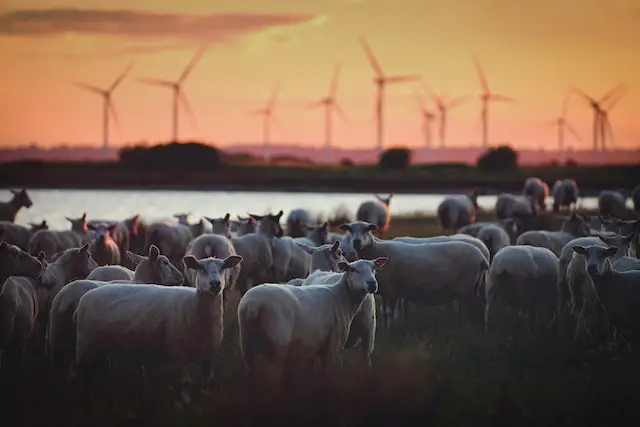 Howletts Wild Animal Park and Lympne Reserve
For those looking for a bit of a bold adventure, you can't go wrong with an African safari. Howletts Wild Animal Park, near historic Canterbury, is home to a number of captive-bred endangered species, including the African bush elephant and the critically endangered lowland gorilla. Steve Irwin was once noted to have remarked that the gorillas of Howletts were "the finest in the world". No doubt to the incredible care and close relationship encouraged between creature and caretaker. Meanwhile, nearby Lympne Reserve, near Hythe, offers 600 acres of explorable terrain to bring the safari experience to Great Britain's shores. Come face to face with a variety of wild animals. See the zebras, elephants, and even the endangered black rhino, and sleep under the stars in Pinewood Pods, or for a more glamorous experience, in the historic mansion on site.
Romney, Hythe, and Dymchurch Railway
For a quainter change of scenery, or at least a more mobile one, come aboard one of the ten original steam trains running on the historic Romney, Hythe, and Dymchurch heritage railway line, operating since 1927. Covering just over 22km through Romney Marsh from Hythe to Dungeness to Dymchurch, each stop contributes  its own attractions, from cafes to amusement parks to historic Martello Tower. The newest addition, Romney Station, features a model railway exhibit for the train enthusiast in your family, and a play area for the children, who might not be so keen on the exhibit.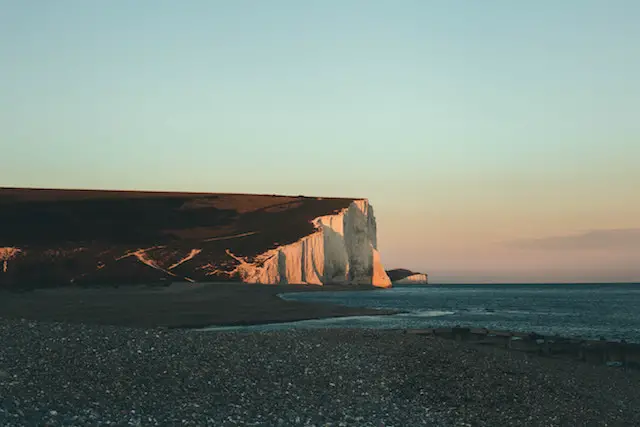 Dover
If you're looking for a more peaceful retreat away from the hustle and bustle of city life, Dover may be the ticket. Once famously described by William Wordsworth as a town "under the white cliff's battlemented crown, hushed to a depth of more than Sabbath peace," Dover offers both the quiet solitude of an oceanside retreat with the sport and attraction of a proper holiday resort. While Dover's claim to fame may be its iconic white cliffs, its historic castles and lighthouses, expansive museums, and excellent fishing are no less deserving of a visit.
Sandwich
If you make your way to Dover, it may very well be worth a visit to the nearby parish of Sandwich, birthplace of the eponymous snack. But if the idea of eating a sandwich in Sandwich isn't enough to tempt you, the town's Cinque ports and medieval architecture, yearly festivals and cultural events, nature reserves, and world-class golf courses may do the trick.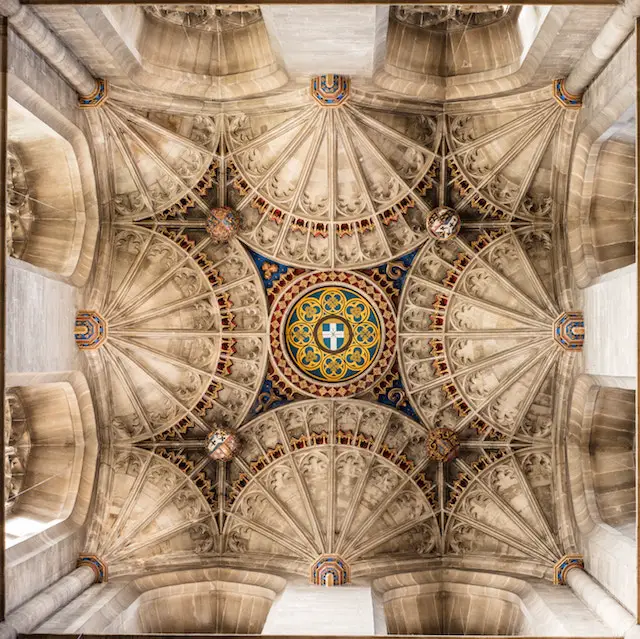 Canterbury
This cathedral city may have won its claim to fame thanks to Geoffrey Chaucer, but there's more to Canterbury than what the Tales may suggest. The birthplace of Christianity in England, Canterbury's legacy remains in its UNESCO heritage cathedrals, ruins, and Roman artifacts. It's a pilgrimage site not only for the devout – those who appreciate art, culture, and music will find home here as well. Music aficionados will recognize the town as the birthplace of the Canterbury Scene, a collection of avant-garde, progressive rock, and jazz music. Meanwhile, Marlowe Theatre brings a variety of stage performance to life, including plays, concerts, and classic and contemporary musical theatre.
Viking Bay
Canterbury is, of course, far from being the only favorite site for a popular classical author. Viking Bay was a favourite holiday spot of Charles Dickens, and inspired him to write David Copperfield from a studio overlooking the ocean, an act which subsequently inspired the nearby town of Broadstairs' yearly Dickens Festival. The horseshoe-shaped bay, meanwhile, offers some of the best for beach activities, including tide pools for the kids, swimming, sailing, and plenty of fishing, for anyone looking for a beachside holiday somewhere a little livelier than comparably dozier Dover.
Buckland Lake Reserve
If you can't make it to the sea, you can still whet your appetite for watersports at this spectacular nature reserve. Stroll along the 1.5 kilometre circular walk, or along the cliff top and viewing platforms for stunning views across the lakes. The lakes themselves are particularly clear thanks to the natural filtration from the immense chalk quarry that preceded their construction, which makes them ideal for learning to dive at the PADI-accredited dive centre. Otherwise, learn how to fly fish from instructors on site. If you're already a pro, rent or set up your own rod and reel at one of the many available fishing sites. If you prefer to stay above water, there are boats available for hire. You can enjoy the lake views and the surrounding foliage and waterfowl in peace.
Visit These Spots for Your Amazing Weekend in Kent!
Whether you spend all your time focusing on the coastline's beauty, or finding your way in with the locals, Kent has a little something for everyone. Be sure to stop by a few, if not all of these spots on your next weekend trip to Kent!
Please follow and like us: