If you've ever volunteered at any type of youth event, you know that you're not in it for the money, by any means. In order to be a chaperone that the kids actually like, you have to be doing it because you have a genuine love for children, regardless of age because as a chaperone, you usually aren't getting paid for any of your time or services.
Now, as a chaperone, you're normal duties are a little bit different when chaperoning on a camping trip. On typical trips like museums and zoos, your biggest concern is not losing them in the zoo or museum… with camping, your chaperone senses will need to be intensified even more because you all will be in the woods.
Nothing could be worse than losing a child in the woods but luckily, with camping trips, you will less likely be the only chaperone watching the kids on the trip so you will definitely have extra sets of eyes helping watch the kids.
What Should Be On the Camping Trip?
Although you may not be the one in charge of putting the trip together, there are still a few things that you, as a chaperone, can take note of to make sure the trip goes smoothly.
Proper Transportation for A Camp
When going on a camping trip with a large group of young kids, the appropriate form of transportation would be to ride on a school bus. It's a form of transportation the kids are familiar with and it's the most cost-effective way to travel.
Plenty of Food and Water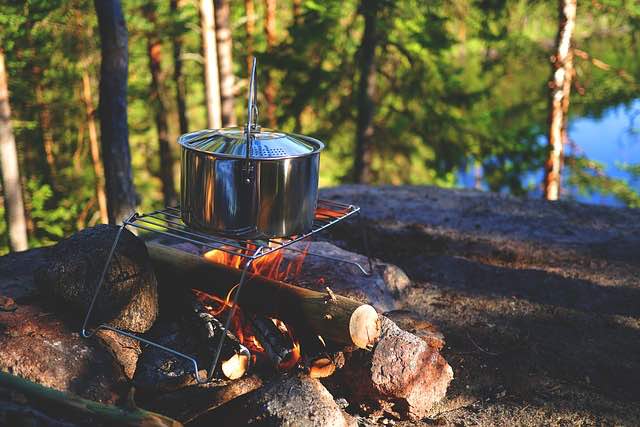 As mentioned earlier, you may not be the person in charge of the trip but as a chaperone, there's nothing wrong with you assisting the person in charge in making sure that there is plenty of food and water for everyone on the camping trip for the entire duration of the trip.
A Positive Attitude for the Campsite
When you are working with kids, regardless of age and capacity, they have a tendency to frustrate you at times doing various things that they shouldn't (and sometimes know they shouldn't but do it anyway) but that's why you have to have a positive attitude when working with kids. You have to understand that they're young so having patience is a must. And if nothing else at all… you're the chaperone and have the contact information to the parents of the kids on the trip. Don't hesitate to call them if you need to!
The Survival Guide to Chaperoning Camping Trips With Kids
Stay Hydrated, Keep Your Energy Up, and Don't Forget to Snack!
When it comes to camping trips, especially during the summer, the sun and heat can wear you down… that's exactly what kids are looking for in the chaperones. It sounds a little devious,  right? But it's true. The moment you show signs of exhaustion… you can forget about it! Here are some snacks and tips to keeping your energy up during the camping trip:
Coffee
Bagged lunch
Granola
Refillable water bottles
Protein bars
Bring Your Survival Kit
As mentioned earlier, you have to have a positive attitude and patience when working with kids but you also have to have your survival kit as well. Your survival kit should include: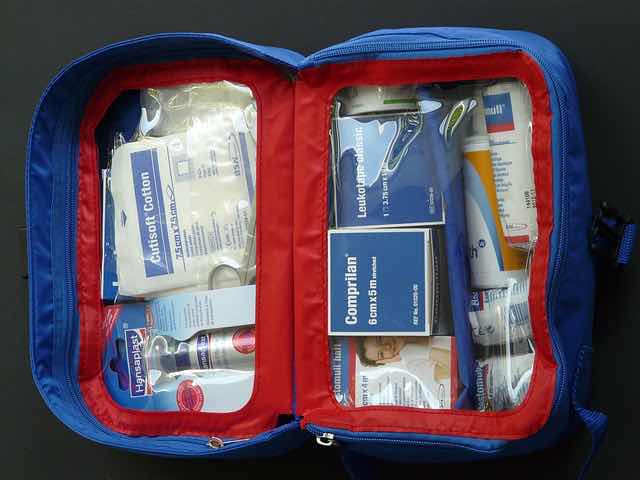 First aid kit
A really good book
Trash bags for vomit (sorry but it will happen during the trip)
Create a buddy system to prevent lost children
Make markers around the camping area to help everyone find their way back to the campsite.
Create Fun Camping Games
You might have to put on your creative cap for this trip. If this is a real, outdoors, pitching a tent camping trip, then the use of electronics will probably be out the door and only used for emergencies. If you're not the creative type, resources like Pinterest and Youtube are very helpful in coming up with fun games and ideas for camping trips. Thespruce.com also has fun camping activities to look at as well and although it might not be a family trip, these games can bring everyone together like family.
This is also something you'll want to do in advance so you can get the necessary supplies for it or if you run your ideas past the person in charge, they might actually fund the games and projects so that all you have to do is put them into motion with the kids.
So are you ready to be a chaperone on a camping trip?
All in all, these are the basics of surviving a camping trip with young kids. As long as you have these essentials, you indeed will survive!
Please follow and like us: