As an Amazon Influencer, we earn from qualifying purchases you might make if you click any of the links on this page.
London is filled with great attractions and places to visit, with a great selection of museums to see too. It might be quite a challenge to decide which ones to visit with such a variety of choice, especially if you are short on time. Well, take a look at this list of some of Londons best museums which you need to add to your itinerary.
Check More European Destinations 🙂
The British Museum
One of the oldest museums in the world, there's more in this museum than the space allows it's visitors to see. Top of your list to see should be the Rosetta stone, a magnificent piece of history and the reason we can understand hieroglyphics today.  The Ancient Egypt and Ancient Greece exhibits are just some of the interesting places you will find yourself here. Massive temple walls and fascinating statues and mummies too, no wonder these are popular exhibits.
Other exhibits include Africa, Asia, Ancient Rome and Greece, Europe and the Middle East. You will also find interesting Themes including Enlightenment ,Collecting the world and Living and Dying . Families will find the facilities here great especially if you are travelling with your children or young babies.
Admission to the British museum is free and it is open daily 10.00–17.30 and on Fridays until 20.30.
The Victoria and Albert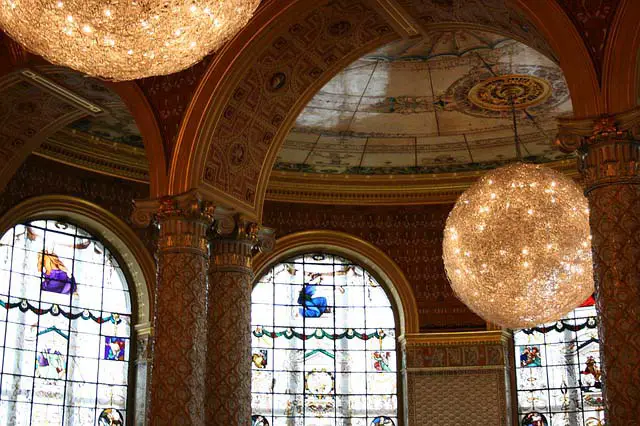 A leading museum of art and design, the Victoria and Albert is an amazing space showcasing beautiful works. With extensive Asian and middle eastern pieces as well as the outstanding British galleries from 1500- 1900.  The British art is one of the highlights and you can see how this changes through the ages. All the way from the reign of Henry VIII to that of Queen Victoria.
Don't forget to visit the oldest museum cafe which is a sight in itself. Designed by James Gamble, William Morris and Edward Poynter the opulent cafe is the perfect place to sample a Victorian afternoon tea.
Another of Londons best museums that is free to enter too, although you may have to pay for special exhibits. The museum is open daily: 1000 – 1745 and on Fridays 1000 – 2200.
The Natural History Museum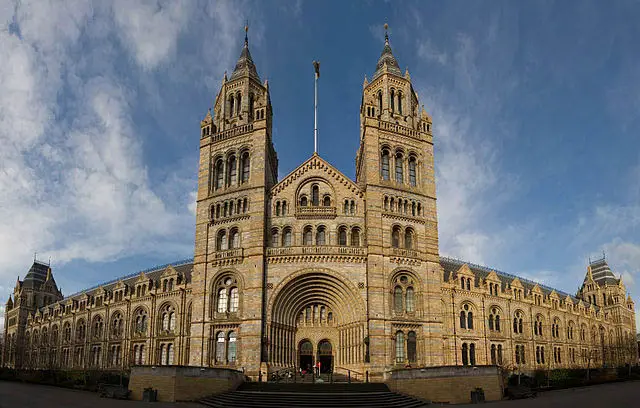 Photo credit Diliff  CC BY-SA 3.0
As well as an amazing attraction the natural history museum it is also a renowned science research centre. The museum is home to around 80 million items within five main collections. These are botany, entomology, mineralogy, palaeontology and zoology. You and the family will love the interactive exhibits. The scary animatronic tyrannosaurus rex is a favourite as well as the collection of dinosaur skeletons.
The museum is often called the Cathedral of Nature and you can see why with the beautiful architecture and amazing exhibits. The items here have great historical as well as scientific value and include specimens collected by Charles Darwin. Now that's impressive
The museum is open daily 1000-1750 and admission is free, however there is a charge for some temporary exhibitions.
The Science Museum
Photo credit:Geni, CC BY-SA 3.0
Hoping to be the best place in the world for visitors to enjoy science, this museum inspires and celebrates science at its best. There are over 15,000 objects within the interactive and educational space. Favourites among visitors include the Apollo 10 command capsule and Stephenson's Rocket.The 3D and 4D simulators are great too, where you can experience what it is like to fly in a rocket to outer space. See how technology has changed throughout the years and what to expect from the future.
A robots exhibit is also on show with an additional ticket price. This is well worth the cost though, taking you through the 500 year quest to make human machines. You'll be amazed at just how long ago the first robots were being developed.
A brilliant family day out where kids can learn whilst having fun. Adults will enjoy this probably as much as the children too. No wonder it makes the list of Londons best museums. Opening times are 10.00–18.00 every day and Robots is open until 22.00 every Friday. Admission is free, however donations are welcome.
Tate Modern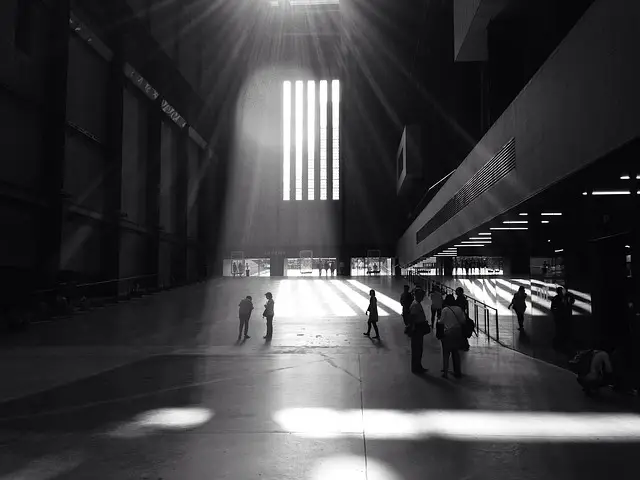 Based in a former power station, Tate Modern is one of the largest museums of modern and contemporary art in the world. You can see some amazing international modern art here and the turbine hall is not to be missed. Spanning the length of the entire building works here include artists such as Cézanne, Bonnard, Matisse, Picasso, Rothko, Dalí, Pollock, Warhol and Bourgeois.
Views within the building and of the river from the cafe are great too. The main collection of modern art you can see is divided into eight areas. These are: Start Display, an introduction to modern art. Artist and Society, In The Studio, Materials and Objects, Media Networks, Between Object and Architecture, Performer and Participant and Living Cities.
You can find the museum on Bankside where there are five different entrances. You can enter for free apart from some special exhibits. Opening hours are 10.00- 18.00 every day.
The National Gallery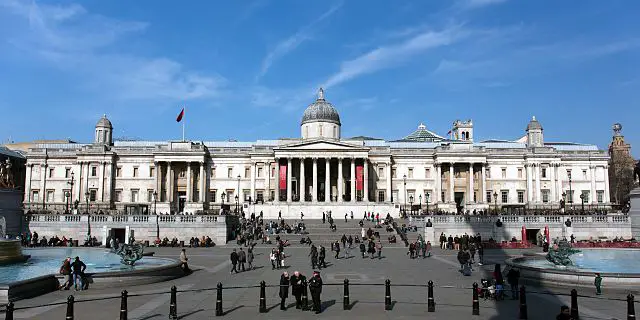 Photo credit Morio CC BY-SA 3.0, 
An absolutely outstanding collection of art from across the globe. You will find over 2300 paintings and works within the gallery which is located on Trafalgar Square. You'll be amazed by the world-famous mater pieces on show including Sunflowers by Van Gogh, The Madonna of the Pinks by Raphael and Rembrandt's self portrait aged 34.
You will probably want to plan your visit carefully before you go, or even plan to visit more than once as there's too much too see all in one go!. Opening in 1838, it has been one of Londons best museums from the very beginning and the collection has continued to grow since then. Families will love the creative and interactive activities offered for free and there are also free talks if you want to learn more about the art here.
Another amazing place that is free for visitors to enter, again apart from special events and exhibitions. Open daily 10.00–18.00 and on Fridays 10.00–21.00.
Visiting Londons Best Museums
You are likely to spend at least half a day and up to a full day in most of the places mentioned as there are so many amazing exhibits to see. But however long you have in the city you'll certainly have plenty to see. If you love art, history or science, London is the place to visit for the top museums around. Which do you think is Londons Best Museum? Is your favourite listed?
Please follow and like us: