If anyone deserves a holiday, it's your family. However, before you start fantasizing about Greek locations and chic hotels, remember that you have young children in tow, and you need to put extra thought into planning the details. This way, you can have that calm, relaxing and ah-mazing first Greece holiday you all deserve.
Does traveling with young children and toddlers sound like a chore, instead of a vacation? Are you worried that you will constantly worry about keeping the kids entertained? This family travel guide is designed just for you, and it includes tips on how to have a wonderful time in Greece.
Planning that first trip to Greece for a family vacay should be a fun, simple process. In fact, you should enjoy the planning as much as you will enjoy the actual trip.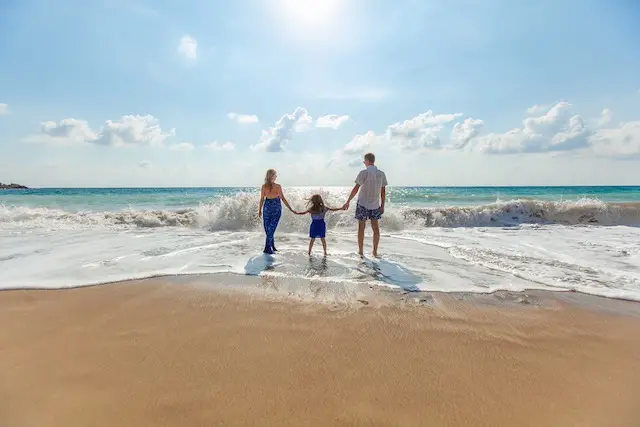 Image Pixabay
Include Kids in Decision-Making
Including your children in the decision-making from the very first stage will get them excited. Plus, they will feel like they had an integral part in picking all the places in Greece they'd like to visit. Start planning with a party where you bring catalogs, books, take notes, research Google and talk about some favorite family vacations in Greece.
Choose Family-Friendly Tours
This is the golden rule of choosing tours when traveling to a new destination. The average tour has tons of information that might be interesting, but it'll be hard for your kids to understand or follow. Within minutes, your kids will get restless and distracted, which can make the tour a struggle for the rest of the family.
This is the last thing you need after all the money you've put into the vacation, and the limited time you have to explore the Greek city. Fortunately, it's possible to find tours that are specifically targeted at each family member. But, make sure that the itinerary on family-friendly tours is suitable for all ages.
Plus, the tours should be conducted by tour guides with experience working with families and children. Such tours should be highly entertaining and with plenty of activities as well as time to relax and unwind.
Include Percy Jackson in Your Adventures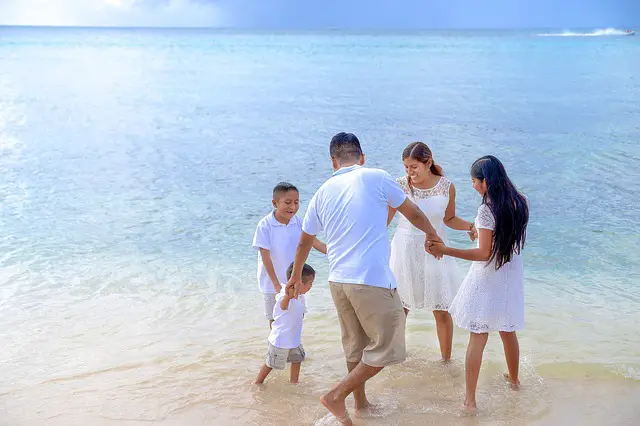 Image: Pixabay
Percy Jackson is a fictional character in Rick Riordan's series of books, now in movies. The story revolves around the 12-year-old boy who goes on a dangerous quest that involves Greek gods and Greek mythology.
If your kids are Percy Jackson fans, you can use the character for an inspirational family beach holiday in Greece. A Percy Jackson inspired day helps captivate your kids as well as act as some teaching tool. Therefore, get ready to delve into the world of this Greek superhero for ideas on how to add that oomph to your Greece holiday your kids will never forget.
Think from a Kid's Perspective
Another critical thing you should keep in mind while planning a vacation with family is that your kids often expect something adventurous whenever they hear the word holiday. So, if the vacation consists of tours and walking around in an unfamiliar city, they'll be disappointed.
That said, you can create a fun and exciting vacation for your entire family. One way of doing this is by participating in family treasure hunts around Athens. Such activity helps every family member learn more about Athens as well as its history through a set of riddles and challenges.
Opt for Interactive Activities
One of the best ways to keep your kids and teens occupied on any activity or tour is by ensuring that it's interactive. In theory, this means that your kids will get an opportunity for that hands-on experience that not only captivates them more, and it will be something they remember for years to come.
For example, a farm to fork Greece experience is a fun, interactive experience that is entertaining and educational for adults. This unique Margi Farm experience delves further into cooking classes where you get to pick your produce from an organic orchard. Once you've prepared your traditional Greek meals, you get to eat– with your entire family!
A play and learn activity available for all children is exploring the ancient Agora. This activity lets kids get involved in history through quizzes and drama-oriented games.
Explore Beyond Athens
One of the best ways to get your kids into the adventurous mood while on vacation in Greece is by taking them out on a day trip out of Athens. Some of the attractions you should include in your must-do out-of-Athens bucket list are:
Cape Sounio
Argolis
Ancient Corinth
Delphi
Fortunately, these are all great options for out of Athens excursions that you can do in a single day. Plus, you will find numerous child-appropriate tours that cover these areas.
While you might be happy spending your nights at shabby-chic hotels and budget bed and breakfasts, you now have a kid; it's worth you look into the accommodation you offer them. If you have a toddler or young child, hotels may not be the best option. This is because they don't usually have kitchen facilities and you may be worried that a noisy baby will keep fellow guests up.
Also, a hotel will confine you to a single room with your sleeping child, leaving you with no room to relax as a couple. Excellent alternatives are holiday cabins, villas or cottages that offer you an enclosed space with facilities. Furthermore, there are more rooms where adults can relax once the kids are asleep.
Consider Safety
This is something that's particularly important, and you should look into in advance. If your baby is currently somewhat mobile, look for gated swimming pools. Lookout for facilities that have stair gates too.
Make it Simple
Look for the simplest means of transfer possible. Whether a villa owner or hotel is picking you up, or you've hired a car at the airport, you need a transfer process that's as smooth as possible. Otherwise, you will feel grumpy and tired after your flight.
Also, look for options where you can have your family flown from the airport to the Greece holiday destination of your choice. In fact, the least amount of pre and post-holiday travel you get involved in, the better for everyone.
Set a Budget
A critical component of making your Greece holiday even more amazing is having a realistic travel budget. Don't forget to account for things like daily activities, food, tour guides, travel insurance, souvenirs, gratuities, and accommodations. Remember to track your actual spending during your first vacation so you can more accurately plan for the next family trip.
Don't Try Cramming Too Much
For your first Greece holiday, it's easy to overdo it. However, it's best for your family and you if you could slow down and spend more time in each location. If you miss something important, you can always make a second trip back!
The Ultimate Family Greece Holiday!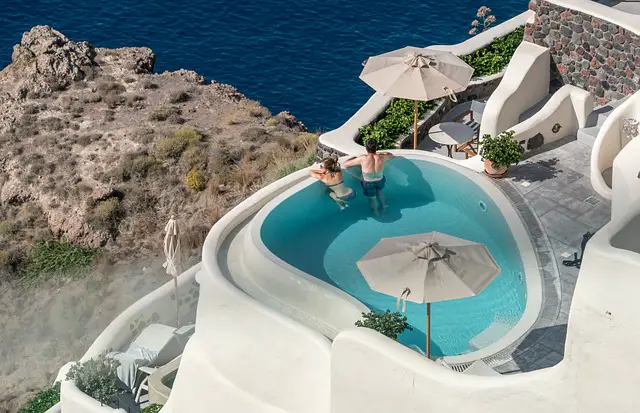 Image: Pixabay
Your first Greece holiday is one that each member of your family will remember for the rest of their lives. From the best memories to travel hiccups, every moment will permanently be implanted in your partner and kids' minds. When traveling as a family, make sure that everyone's needs are well taken care of using the tips above.
Please follow and like us: