Looking For European Bachelor Destinations?
Plan on embarking on marital waters? Congratulations! This deserves a proper celebration. And what better way to celebrate than a fully-fledged stag do holiday? It sure beats going to a local pub and routinely getting hammered.
Not only do you get to relish the last few days of bachelorhood with your best buddies, but you can also take a break from your own busy schedule, forget all about your upcoming responsibilities, and indulge in some high-class fun.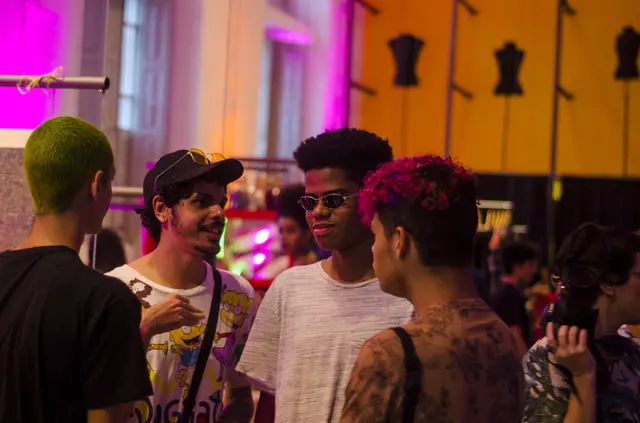 With the advent of budget airlines and cheap stag do packages, all grooms-to-be aspire to travel abroad these days. Believe it or not but the most popular choices are the underdog European cities. These urban gems are affordable, packed with enticing attractions, and offer unforgettable nighttime adventures. If you plan on going international but can't decide which city to pinpoint on your travel map, here are today's top 5 European stag do destinations you should definitely consider visiting.
Check More European Destinations 🙂
Prague For Bachelors
Prague holds the title as the number one stag do European destination, hands down. There are numerous reasons why this Bohemian city is a magnet for young bachelors all over the world. It boasts inexpensive quality Czech beer, gorgeous women, vibrant nightclubs, and a myriad of exciting activities to choose from. Prague as a city travel destination has it all – outdoor ventures like quad biking, AK47 shooting, adrenaline-fuelled paintball matches, and rafting expeditions, as well as indoor activities like the famous guided pub crawls, brewery tours, go-karting races, and more.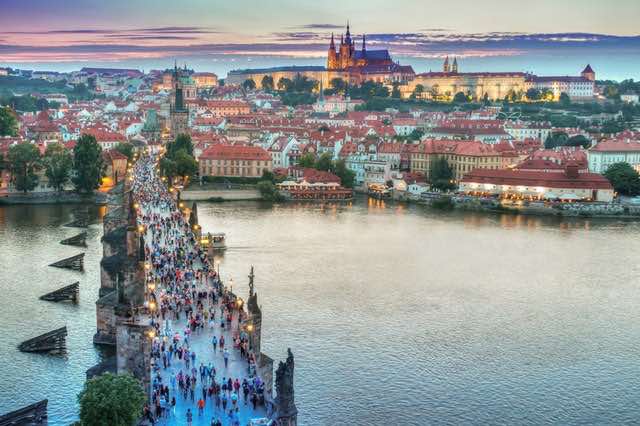 The capital of the Czech Republic is on the UNESCO's list of World Cultural Heritage. The architectural splendor of Prague is just show-stopping. Take a cruise on the Vltava River and prepare to be amazed by the city's pristine urban charm. Its denizens speak English perfectly, accommodation choices are plentiful, and some tourist sites and peculiarities will captivate even the most austere of travelers. You cannot go wrong with Prague, that is a given!
You Must Read This: Prague Travel Guide – How to Visit Prague in Style
Krakow For Bachelors
Krakow is the party capital of Poland. Its nightlife essence enjoys some world-class vodka cocktails and savoury Polish lagers. This is a city of students and tourists who regularly come to raid the popular cellar bars at night and dance in jam-packed clubs until dawn. If you plan on celebrating your final bachelor days in Krakow, prepare for a festive riot. Slavs really know how to party and indulge in drinking marathons.
Still, if you want to take a break for one or two days from all the binging, Krakow can surprise you with its cultural diversity and architectural marvels. The city boasts legendary castles with Gothic tops towering the skyline and lush parks which are people-watching meccas. With plenty of nightclubs, regular festivals, and a myriad of exciting activities to choose from, Krakow should definitely be at the top of your stag do destination list.
Budapest For Bachelors
Did you know that Budapest generates more revenue from tourism than the rest of the country's cities combined? The Hungarian government has put a lot of effort into making its capital the hub of culture, leisure, and entertainment – and the results are fantastic! That is why stags love to visit this city and celebrate their final days as single men. Choices of activities are immense, from lazing around in luxurious spas and going on a river booze cruise to blood-pumping extreme sports and nightlife escapades.
Architecturally, Budapest is a real treasure trove, with structures made in all sorts of styles, such as baroque, neoclassical, Eclectic and art nouveau. Also, if you want to indulge in some high-class wining and dining, the restaurants this city has to offer cannot disappoint. There is more to Hungarian dishes than goulash so definitely have a taste of the city's culinary diversity and excellent national wines, from Eger and Somlo to Tokaj.
Read This: Travel to Bucharest (Your Comprehensive 2019 Guide)
Madrid For Bachelors
The capital of Spain is by definition a nocturnal city. The phrase "the city that never sleeps" truly holds weight here. Spaniards are quite outgoing and love the outdoors so you will definitely enjoy the social tides and habits. After siestas or after-lunch nap time, it is customary for Madrileños to hit the town and have dinner as early as 10 PM. You can only guess how late nightclubs work in Madrid then…
Stag do parties here are vibrant, energetic, and packed with colorful people from all over Europe. You can go on tapas bar tours and visit the gents clubs, eat steaks during strip shows, and totally disconnect from the world at hangover spas. Activity choices are plenty. Madrid is a place for staying suited and booted and living the high life. You will sleep when you get home.
Lisbon For Bachelors
Traditionally, Albufeira in the Algarve was main Portugal's stag do destination, however, in recent years many bachelors are opting for stag parties in Lisbon. This Portuguese capital offers cheap quality beer, glorious year-round Atlantic weather, low-cost flights, and a bustling exotic nightlife. Architecturally and culturally, Lisbon effortlessly blends traditional heritage with striking modernism and progressive thinking.
You can cut the liberal and welcoming vibe with a knife here. The city appeals to tourists of all ages, whether you are on a family seaside holiday or want to experience the authentic nightlife fiesta happening every day. Lonely Planet named Lisbon as one of the top 10 cities in the world so pack your bags, gather your crew, and prepare for an unforgettable stag do holiday in this Portuguese urban jewel.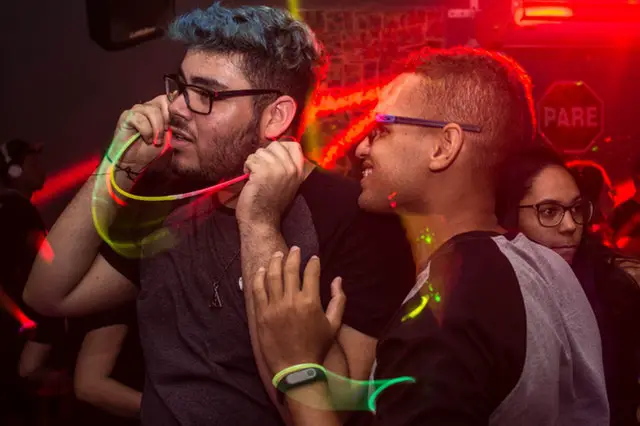 Read This: Top 3 Wedding Destinations For The Perfect Beach Ceremony
Bachelor Destinations for Your Next Holiday!
Of course, choices for European stag do vacations are substantial. Each corner, from the Baltics to the Mediterranean, can exceed your expectations and surprise you with its authenticity and charm. These 5 cities are perfect if you love to play it safe and sound but, naturally, you can always explore other options, too. The old continent is teeming with hidden gems, which can satiate the appetites of even the most demanding of stags. With some cool party ideas, you can make your final days of bachelorhood an incredible journey so pick your destination, book your plane tickets, and let the rite of passage begin.
Please follow and like us: