Rome as we all know is very touristic and one of the most beautiful cities in the world. It is a great destination for travelling and people from all over the world visit this eternal city every year.
However, there are a few tourist traps that as a first-time visitor to Rome, you must know about. So, keep reading to know some practical tips that will make your trip to Rome enjoyable and memorable.
1. Order house wine
While dining out, always order for vino della casa which is the house wine of any restaurant, cafe or bar. Not only this wine will taste quite good, but also it is much cheaper than most exports on the menu.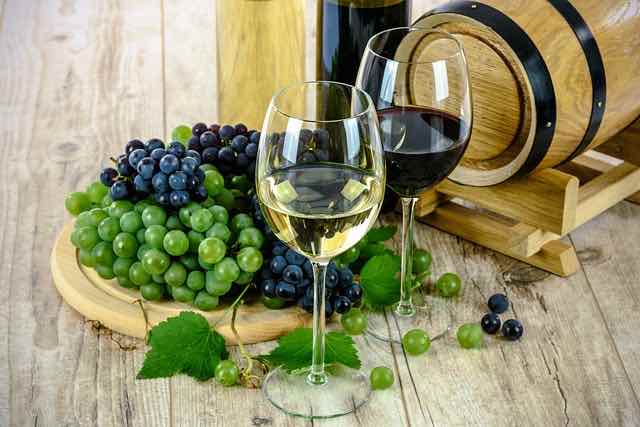 Usually, it will be served by the litre and will come in a jug or a carafe.
2. Be Careful Of Pickpockets
Pickpockets are almost everywhere in the city, particularly around monuments and other archaeological sites. You must be quite careful while travelling on bus route numbers 40 and 64 that go to Vatican as usually it will be overcrowded.
Therefore, this route is a notorious hotspot particularly for pickpockets. Instead of that, choose to travel by metro to Ottaviano.
If you find anyone trying to distract you then be a little suspicious, especially if such people are constantly trying to attract your attention.
3. Make sure to book the best tour In Rome
Once in Rome, you will surely want to discover more about the city's striking history. It's quite easy to feel a bit overwhelmed by the incredibly wide range of tours that Rome has to offer. To make the most out of your money, be sure to check reviews on sites like Yelp or Google before booking any activity.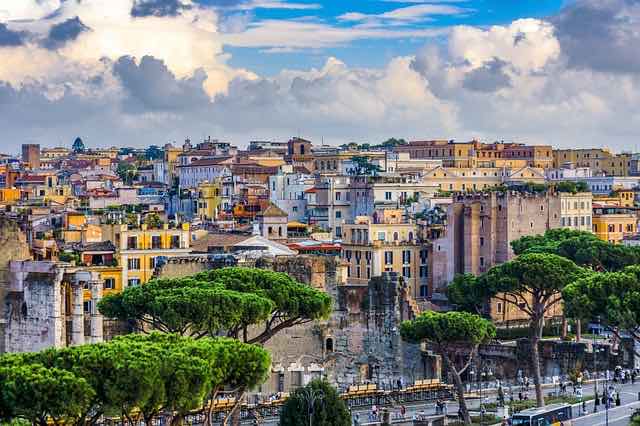 For a bike tour, for instance, you can contact TopBike Rental Rome bike tours. More than 5.000 reviews are proof for a great value on price.
4. Prefer not to eat in the centre of Rome
You cannot expect to get great food particularly in the historical sites. If you are interested in enjoying your meal, keeping Pantheon view in the background then remember that you will be paying only for the view, but not your food.
Romans will never eat at Piazza Navona, and you too should not. You can find the list of best places to eat out if you talk to any local. You will find some practical information on the internet too.
5. Avoid Taking Taxis
While landing at the airport perhaps most of you will like to hire a taxi to get door to door service but you must first ensure how much you will have to pay.
Taxi drivers in Rome are very well known for ripping off tourists in spite of regulations imposed on taxi fare. A cheaper alternative will be to take any airport shuttle bus.
6. Italian Meal Times
In case you are habituated to eat dinner at around 6 to 7pm, then you may find very few restaurants open. Usually, Italians prefer to start dinner after 8:30pm onwards.
Restaurant kitchens close after 10pm so you will not miss your dinner. Our advice in Rome is do as Romans do.
7. Tipping In Rome
Generally, tipping culture in Italy is not so prevalent. In restaurants mostly the service charges are added in the bill. In places like trattorias and pizzerias, paying 1 or 2 euro as tip will be fine.
You are also expected to pay for bread and its cover charge. Usually, this is standard which is already added even if it is not asked or you don't eat the bread. Also, there is no need to pay tips to taxi drivers or any bartenders.
8. Avoid 'Fake' Gelato
While visiting Italy, enjoying creamy gelato is a real pleasure, but gelato is not the same everywhere. Steer away from any gelato shop having displays of pretty and puffy gelato clouds.
This type of fluffiness is created artificially. Also, try to avoid gelato which is very brightly-coloured, which means plenty of chemicals have been used while making them.
9. Monday is the Rest Day In Rome
You must remember that Monday is usually rest day for museums and most of the tourist attractions. So, while making your travel plan to Rome, keep this in mind.
You can keep Monday reserved for visiting parks, shopping around or relaxing.
10. Free Museum Entrance
Another thing to remember is that every first Sunday of every month, all the museums and various archaeological sites will remain open to public for absolutely free.
This also includes Colosseum, Palatine Hill, Roman Forum, Galleria Borghese and also Baths of Caracalla. This scheme is not just only for Rome, but also to all regions of Italy.
11. Book Online
Though there will be no fool-proof ways to skip the line, but you can surely cut down little of your waiting time just by booking your tickets online.
Otherwise try to arrive in the early morning or during late afternoon when all the queues have totally died down.
You can also consider booking tickets with the option for 'skip the queue' by paying no extra charge and by doing pre-booking you also can-do better budgeting as you will only pay for what you want to visit in advance.
Where Can I Get Drinking Water in Italy?
Last but not least, you need not pay anything for your water. The ancient Romans tried to keep this Eternal City quite well-hydrated by providing the best drinking water for its citizen.
Public drinking water usually flows from nasoni fountains which is scattered all throughout the city. During hot summer, you can get water which is refreshingly cold. Just carry your flask or water bottle and fill it up while touring the city.
Should I Consider Booking A Tour To Italy? 
If you want to see the true gems of Italy, Rome is a great start. With its picturesque city view, plenty of shopping and eating out options, Rome caters for a lot. 
Make sure to include this historical, magnificent city on your bucket list! 
Please follow and like us: