Italy is not just about sightseeing and eating gelato. Keep reading for what and where to buy: 7 tips for shopping in Italy.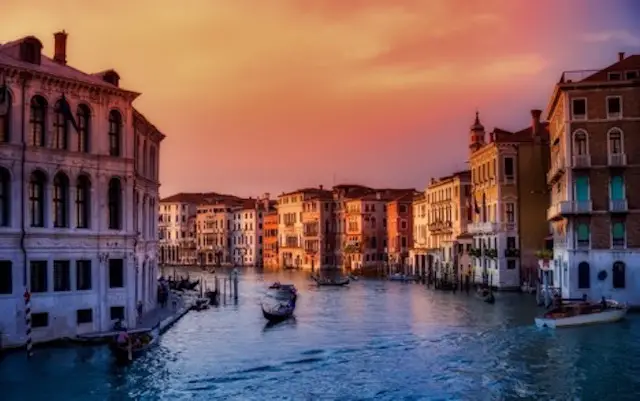 Everyone knows that shopping in Italy is one of the best experiences you can do.
The beauty of Venice is a marvel to behold. Rome is a place for exquisite, high-end shopping. Tuscany has its gustatory delights.
There are many beautiful places to shop in Italy. With so many places to go and merchandise to buy, you'll find it hard to pick from all the awesome choices.
In this guide, we'll give you 7 tips for shopping in Italy. These will help you to have the best shopping experience possible. Italy is beautiful, but you need to make sure you're getting the best.
With so many things to buy in this European gem, these shopping tips are what you need:
Finding Better Things To Buy In Italy
The first thing you need to understand when shopping in Italy is to act like a local. There are areas that are surefire tourist traps, and the last thing you want is to go there. There's no shortage of exquisite products from this Mediterranean fashion stop, so you need to go off the beaten path.
If you want to fit in, make sure to shop in smaller stores. One of the staples of many shopping tips is to make sure you see the price tags. Price tags should be visible by law to prevent anyone from taking advantage of tourist buyers.
If you can't find a price tag on the product, inform the store owner or tell the police about it. Many big shopping centers will have higher prices, so you may want to visit independent stores and flea markets.
Find Regional Specialty Products in Italy
When looking for things to buy in Italy, you want to make sure you're in the right region. Every general region has specific products they specialize in. The best shopping experience is when you know where you can buy the best.
For example, the Rome Shopping District has the best clothing and leather goods. The Amalfi Coast area in Salerno has artisan limoncello and ceramics as its best shopping options. Milan, of course, has high-end clothes as its representatives for the best things to buy in the country.
Check around on which region you can get the best products while shopping in Italy. While most of the products are high-quality, some regions have them in higher value or lower cost.
Understand the IVA Tax
If you're going to Italy, one of the simplest shopping tips you can follow is taxes. The IVA or the Italian analog of the value-added tax is a way for the government to tax every sale. It goes at a rate of 22%, expected in the price tag already.
It's crucial to always ask for a receipt from sellers, to make sure you have the IVA paid without issue. Keep it as you leave the store. This prevents anyone to charge you an extra 22% on top of the things to buy in Italy.
Even then, tourists can refund the IVA that they pay in Italy. There are tax refund kiosks in many major transport hubs around Italy. You can find them in train stations, airports, and many crucial stops when shopping in Italy.
If you want the best shopping experience, make sure you understand how the IVA works. Whether you're on break in Rome or buying presents, knowing what to do helps.
Dress The Part When Shopping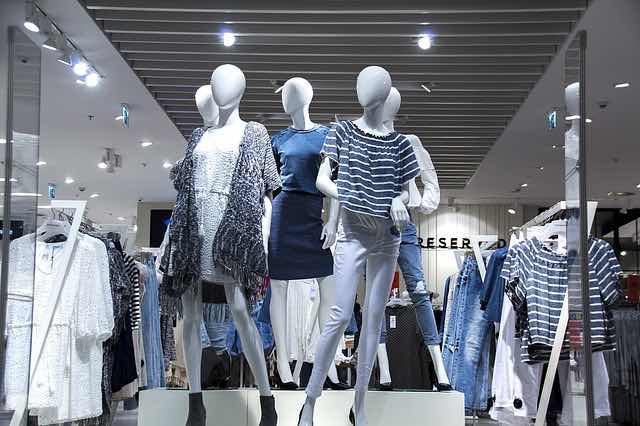 If you'll go around fashion-conscious Italy, dress the part. Be fashionable, but work on comfort and practicality as well.
When shopping in Italy, you would want to protect yourself from the cold, the sun, and the endless walking. When looking for things to buy in Italy, find the most comfortable set of clothes you can find. Comfy shoes go a long way in this country with many small walkways.
Since the best shopping options are in smaller corner shops, a casual wardrobe is great. Have a scarf ready to protect yourself on winds and cold during winter. Shades are the best during the sunny days of Sicilian summer.
Cash or Credit Card Is Not A Problem
There is no distinction if you are buying by cash or by credit card. Of course, flea markets, small stalls, and corner shops may prefer cash. This is especially true during bargaining situations when shopping in Italy.
Even then, there is not much distinction. If you buy using your card in Italy, you'll find that you need to sign every transaction. This is a security feature for cardholders if you check for things to buy in Italy.
You need to remember that credit card receipts are not proof of sale. Always ask for the actual receipt for the best shopping time.
Tipping in Italy
One of the Italy shopping tips you need to remember is tipping. Italy does not have the same tipping culture as the United States. This means you don't have to tip.
Even then, some small concessions are present. For one, a 10% service charge is typical in many service stores. If you're eating out, a bread and cover charge is standard even if you didn't ask for bread.
If you have some small change, it's good manners to leave them. People tend to do so, even when buying coffee while looking for things to buy in Italy. For the best shopping, check your receipt if there are a service charge and tip where needed.
Shopping Malls in Italy
If you're looking for shopping malls, you would need to drive out of town. Due to the history of Italy, many of the modern outlets and malls are outside major areas, between 2 to 3 hours out.
Shopping in Italy means street shopping culture. If you want the best shopping, refer to street shops instead. For those who have to go to malls and outlets, getting a cab is your best choice.
You Need These Tips For Shopping In Italy
If you're looking for tips for shopping in Italy, you want to make sure you know the places to buy. Stay out of tourist traps and move around in smaller flea markets and corner shops.
Do you want to travel the world, going to places far and wide? You need to prepare for everything. You need Pretravels.
Pretravels provides the best tips and tricks to make the best out of your trips. From the 10 most useful travel apps of 2019 to 5 amazing things not to miss in Spain, you can find great tips here.
General FAQs
Should I Buy All My Items at One Stop?
When shopping in Italy, it's best to buy specialty items from local merchants throughout your travels. Before you leave, take a look at your itinerary and see what each location is known for as far as shopping and local specialties are.
Do I Have to Use Cash In Italy?
Cash, Credit Card, Debit Card, no matter what you use, if it is a legal form of payment, it is acceptable!
Is Shopping More of an Event in Italy?
Like most places in the world, shopping can be a lot of fun! Make sure to dress for the occasion, look out for personal safety, and have fun!
Do you Tip in Italy?
When stopping for a bite to eat while out shopping, remember to tip your serving staff! Not as high as 20% like in the U.S., but still a few coins if you have it.  
Please follow and like us: