A holiday in Sicily will be filled with romance and sensational landscapes no matter what time of year you visit. However, it's the summer months that really bring the coastal beauty to life and the warm breezes onto the largest island in the Mediterranean. There is so much to explore and so many amazing beaches to visit, how could you possibly narrow it down!?
This breath-taking island has something to offer everyone going along on your holiday. Pack your sunscreen, your travel umbrella, your most adorable swimsuit, and call all your friends! Here is an exciting, history-filled list of fun things to do in Sicily this summer!
City Center
The capital city of Palermo has so much to offer! Whether you want to stroll past the Norman Palace, take in a show at the beautiful Teatro Massimo, or bask in the majesty of the Cattedrale di Palermo and it's 12th-century gothic architecture, this city is filled to the brim with history! There are tons of city tours available for a warm summer morning before heading off to the beach!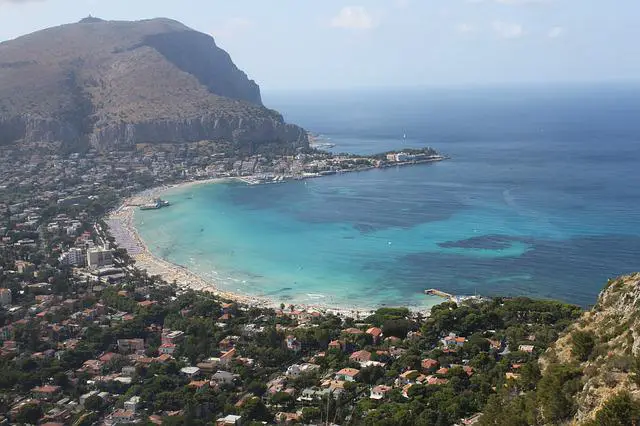 The capital city also has its fair share of fun and excitement! Here are just some of the activities you can enjoy:
Visit the famous Palermo Food Markets for a true Italian FEAST!

Relax on Mondello Beach

Go parasailing, windsurfing, kayaking, and other watersport activities!

Go to the Toy Park Beach (great for traveling with children)

Visit some of the amazing nightlife spots!

Enjoy one of Palermo's mouth-watering restaurants!

So much more!
There is of course, so much more that this amazing city has to offer. From museums to catacombs, to parties and clubs, Palermo has something for everyone! You can rent a car with great sites like autoitaly.co.uk to make your way through the city, or to wonder off out to the rest of this amazing island!
Temples and Roman Sites
Sicily has some of the best preserved and absolutely stunning Roman temples and archeological sites in all of Italy! These unbelievable places allow you to take a step back in time and walk along the same paths Romans and Greeks did hundreds of years ago. Here are just a few of the Sicilian sites you can visit this summer:
Agrigento's Valle dei Templi

Ancient Greek Theater of Taormina

Greek Temple and Ancient Theater at Segesta

Piazza Armerina to see stunning Roman Mosaics

Ruins of Syracuse

Temples of Selinunte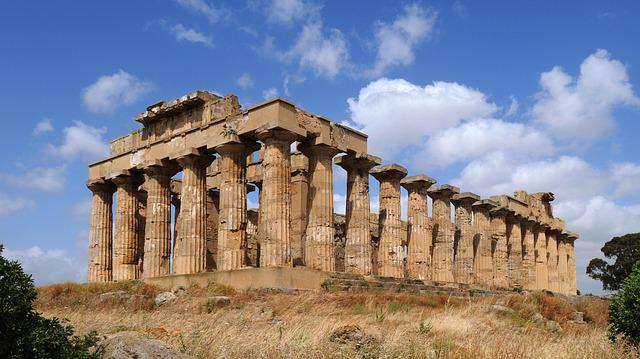 Some of these sites also have museums that offer tours and in depth looks at the history of these beautiful temples. Whether you're traveling in Miami, Malaysia, or the Sicilian shore, it's always fun and educational to check out sites like this! So if you're curious about the history, it is readily available!
Volcanos and Limestone Shores
Sicily is not only home to a rich history, but it is also home to many natural wonders! Enjoying the shores of the islands pristine beaches, the many nature preserves, and the amazing views of the Mediterranean Sea are only the beginning of the splendid landscapes you can see on your summer holiday.
Located on the Eastern shores of Sicily, you can take in the violent and awe-inspiring nature of Mount Etna. Mount Etna is the most active volcano in all of Europe outside of the Caucasus! Known in many folk tales and ancient myths, you would be remiss if you didn't get to see this unbelievable natural wonder.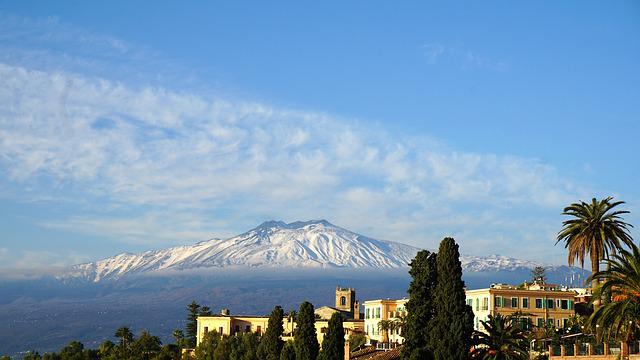 The brilliant white shores at Scala dei Turchi will leave you breathless! The soft limestone stairs climb their way out of the ocean, and into your memory forever. Located just west of Agrigento, these beautiful cliff sides are absolutely gorgeous!
Sicily also has many nature preserves and national parks. Here are just a few:
Cavagrande del Cassibile Nature Reserve

Vendicari Nature Reserve and Wildlife Oasis

Trapani and Paceco Salt Pans Nature Reserve

Capo Gallo Nature Reserve

Zingaro Nature Reserve
Sicily has so many hills, mountains, beaches, coastal wonders that you may not be able to see them all. Summer is the best time to see some of these exotic landscapes for yourself!
Catania
The second largest city in Sicily, after Palermo of course, Catania is nestled under the ever watching eye of Mount Etna! Founded in the 8th century BC, this extraordinary city has everything you need to enjoy a summer day of shopping, eating, cafes, and even bright examples of Baroque architecture!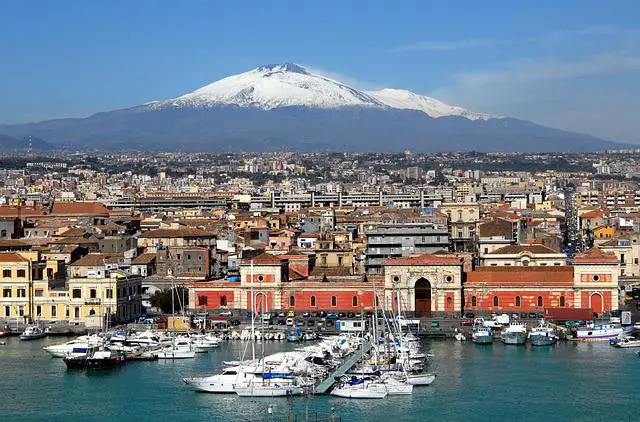 A city with such a rich culture, chaotic history (with the nearby volcano to thank for that), and notable cuisine will make you never want to leave! With Italian food being ranked the most liked cuisine in the world, you'll have to try some Sicilian treats! Take in the sights, sounds, tastes of Catania during your Sicilian summer vacation.
Summer in Sicily and All the Things You'll Be Doing!
The gorgeous island of Sicily has a little something for everyone. Whether you want to spend a night dancing in Palermo, or take in the rich history at the many Roman and Greek sites, there is so much to do! You can go walking through one of the many natural wonders, or spend your day warm on the beach, no matter what you choose, your summer holiday in Sicily will be filled with FUN!
Please follow and like us: