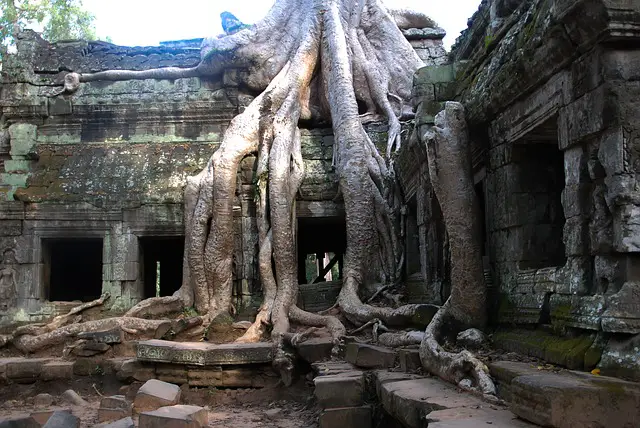 Travel to Cambodia can be one of the most exciting and rewarding experiences, with its friendly people, beautiful landscapes, and rich history. But, as a tourist in Cambodia, your journey is only as good as are your preparations. This can be a lot more challenging when you're dealing with epilepsy.  While epilepsy should never stop you from having a good time, you need to put a little more thought into planning for your trip. Here are some tips to make your planning a little bit easier.
Simple Tips for Travel with Epilepsy
Before you set out on your adventure, make sure to consult with your doctor. Packing in an organized way will save you lots of time and space. You will need to get an updated prescription and recommendations for vaccines and anti-malarial medications, should they be needed. This is important because of the risk of drug interactions when you're on epileptic medications. As an epileptic patient, travelling for just a week could mean having to carry more than 40 pills. If you're travelling for a month or even more, packing all those meds can seem tedious. In truth, it's far less tedious than having to deal with a seizure or seek local treatment.
Carry Prescriptions & Medical Records
Yes, you've already got a month's supply of meds. But, it's a good practice to also carry a copy of your prescription and medical records when you're travelling. As an added precaution, you can also carry the original packaging of medications. This can be extremely helpful in the event that you do need treatment at a local medical facility. Carrying your prescription and records will also get you out of sticky situations. Under certain circumstances, you need to present evidence of a medical condition that requires medication.
Treat your epilepsy medications with the same caution as one would treat money. So, whether you're travelling by flight or trekking through Kalai Jungle, divide your medications into at least 2 batches. Only carry as much as you will need for the journey. Leave the rest stashed safely in your hotel room or in your checked-in baggage. That way, if you do lose your backpack or are a victim of theft, you won't have to worry too much. You'll still have fallback supplies and enough time to make alternative arrangements.
As a solo traveller with epilepsy in Cambodia, this is one of the most important things to do. In the absence of a travel companion who is familiar with your medical condition, this can help emergency responders. Having a medical card, tag, or bracelet allows them to quickly identify the problem and deal with it appropriately. Just make sure that whatever identifying accessory you carry contains updated information on your condition and the treatment required.
The lack of adequate sleep and high levels of stress are common triggers for epileptic seizures. Accordingly, it would be wise to plan your travel and itinerary with adequate time for sleep and rest. In addition to choosing an arrival time that makes it easier to adjust to time zone differences and to minimize jetlag, you may also need to prepare for changes to medication times. This will have to be done gradually from at least a few weeks prior to travel. Make sure to seek guidance from your doctor to ease into the transition.
Although Cambodia's health care system leaves a lot to be desired, there have been significant improvements in recent years. You won't need to worry about access to medical services when you're in cities like Phnom Penh. In rural areas, however, the situation is quite different. You would be pretty much on your own as there are almost no epilepsy services. As is always the case when living with epilepsy, trigger avoidance is critical to avoid any untoward incidents. In Cambodia, the most likely trigger for seizures would be the heat and humidity. However, the bright neon lights of the nightlife hotspots can also pose a risk. The key to having a good trip in Cambodia is being prepared and also knowing when to hold back.
Epilepsy and These Helpful Tips for Your Trip to Cambodia!
With these five tips, you'll be able to navigate Cambodia with skill and the assurance that you'll be ok if something happens! Travel safely, and enjoy your holiday in Cambodia, with these travel hacks!
Please follow and like us: