Welcome to the Philippines Guide!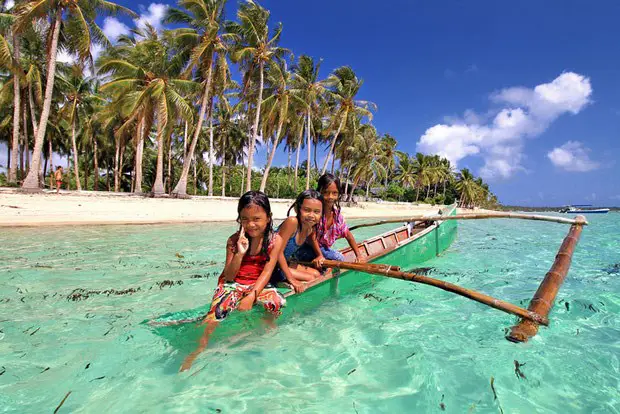 The Philippines is growing as major place of interest for a vacation. Which is why I created this Philippines guide for you. This country is comparably an easy travel haven in Southeast Asian standards.
It showcases an astounding chain of tropical islands and countless stretches of beaches where even the most seasoned travelers keep going back to. Aside from its natural beauty, the Philippines is known to have English as its second language, so it is not difficult for tourists to communicate with locals. Ultimately, the country has a down-to-earth, chillax vibe, which is very comforting especially for first-time visitors.
Even though it's hard not to enjoy a trip to the Philippine's, below is my Philippines Guide for those traveling the country for the first time:
When To Visit
Tourists tend to avoid going to the Philippines between the months of June to September.
This is the low tourist season because of the occasional tropical storm that comes through. If you don't mind possibly getting a little wet you can enjoy hotel, flights, and resort areas drop rates by 20 to 40%! However, rates soar up again during the high season (December to April). You may find yourself paying triple rates during the pleasant months.
So if you're the budget-conscious type of person who doesn't mind some rough weather condition, then feel free to book your vacation during these months.
What To Do When You Arrive
Upon your arrival at the airport, it is important to do three things to start your trip off right.
Get currency
Get a phone
Grab a cab
To get local currency, which is the Philippine Peso. You can either withdraw your cash in peso through ATMs or you can go directly to a moneychanger located inside the airport. An ATM is a better rate than then the moneychangers.
The second thing you do after securing the local currency is get a phone. There are Globe and Smart booths inside the airport. Just head to any one of them since they give out a free traveler sim card, which you can use on your phone to call someone from the country or access the Internet.
Lastly grab a taxi out. Having an Uber or Grab app installed in your phone will save you from long taxi lines or getting ripped off with absurdly high rates from the drivers.
Philippines Guide On What To See
What makes a great vacation is different for each person. To some it's just relaxing on beach while reading a book, while others it may be hiking to the top of the mountains around the area.
Luckily the Philippines have activities for everyone.
1 – See a Beach
Philippines has some of the best beaches in Southeast Asia, if not the world. As a tropical country with over 7,000 islands, Their are literally thousands of amazing beaches, Pinoy Travel Freak has actually put together a list of the 45 most stunning beaches you should see in the Philippines.
2 – Visit The Banaue Rice Terraces
No trip to the Philippines could be complete without seeing the spectacular Banaue Rice Terraces. Carved from the mountain ranges about 2,000 years ago without modern tools by the Ifugao tribes, these magnificent farm terraces resemble giant steps reaching up to the sky and should not be missed.
3- See The Chocolate Hills
The Chocolate Hills are another tourist favorite. They are a group of unusually shaped hills located in the middle of the island of Bohol in Philippines. This extraordinary landscape is unique to this small island and brings travelers from all over the world
4 – Dive In The Tubbataha Reef
The Tubbataha Reef in the Sulu Sea is a marine sanctuary protected as the Tubbataha Reef National Marine Park. It has become one of the most popular dive sites in the Philippines because of its coral walls where the shallow coral reef abruptly ends giving way to great depths. The marine park is open to live-aboard diving excursions between the months of April to June when the waves are most calm.
Where To Stay In The Philippines
I've stayed in hotels, hostels, all the way to camping in a hammock. I've found that I like staying at a comfortable location that is close to where I am traveling.
This changes a lot so depending on what I'm doing so I've found that using a aggregator sites allows me to filter by location, cost, amenities, etc to help me find the perfect location.
So depending on what you are planning on doing, here is the Philippines guide of resources I suggest to find a great place to stay.
Filipino Food To Try

When you visit the Philippines, it is an absolute must to try some of filipino food and local cuisine. Try to sample as many food as you can since the country is composed of 7,107 different flavors.
You don't have to try the ever-famous balut (a boiled bird egg) if you don't have the stomach for it, but at least taste other FIlipino cuisine such as Adobo, Kare Kare, Lechon Kawali and Sinigang.
Speak the Language
There are over 2,100 different languages spoken in Asia, and the Philippines which has over 7,000 islands and hundreds of dialects is a big part of that problem.
Luckily almost all filipinos speak either Tagalog or Cebuano. As a traveler you do not need to be fluent. In fact if you learn a few basic phrases in each language you are able to basically travel the whole country without a problem!
Here is a quick traveler's guide to speaking Filipino, which includes travel phrases in Tagalog & Cebuano.
Enjoy Your Trip with this Philippines Guide!
Follow this Philippines guide and you absolutely enjoy your trip!
Please come back here and let me know how your trip was. Also any tips that you have for traveling around the Philippines, please let me know in the comments.
About the Author:
Benjamin Beck is an american blogger who loves escaping the country as often as he can to explore new places and cultures he hasn't yet tried. Connect with him on Twitter @ben_beck.
Please follow and like us: