The top Majorca attractions are clearly the stunning beaches dotted around the island. It is a massively popular spot for a beach holiday these days.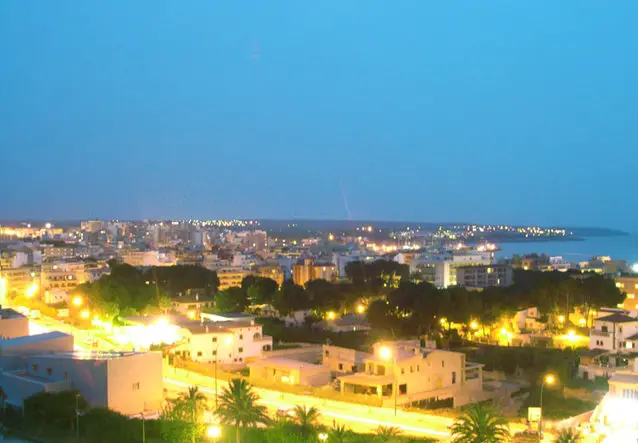 In fact, this Spanish island in the Mediterranean has a long and illustrious history as a destination for sun-seekers. People from Northern Europe have long travelled here to add a bit of sun and glamour to their lives.
You might think that such a wildly popular island has no secrets to be discovered. However, I had the pleasure of working here for two years.
I discovered a lot in that time about the Majorca attractions that I hadn't realised at first.
Check More Posts About Mayorca & Spain
A Beautiful and Interesting Capital
Many of the tourists who come here to visit Majorca head straight to the famous tourist resorts on the coast. These include places such as Alcudia, Palma Nova and S'Arenal.
I worked in a bank in Palma Nova and many of the tourists I spoke to had no intention of visiting the island's capital of Palma de Mallorca.
Indeed, a lot of foreign ex-pats live there too. I saw that most didn't show any interest in visiting the Majorca attractions in Palma.
This is a real shame as it is a beautiful city: I felt a million miles away from the resorts elsewhere on the island while visiting Palma.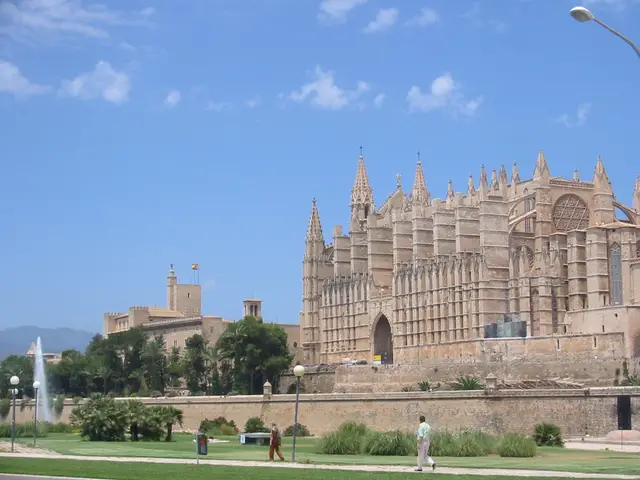 The first thing that struck me when I arrived here was the incredible Cathedral. It has been designed in the shape of a boat's hull.
It is called La Seu and it sits dramatically down by the water. If you arrive by sea then it makes a massive immediate impact.
Around this impressive building are narrow and atmospheric medieval streets. They are filled with attractions such as the Arab Baths and the Parc de La Mar.
This last place is across from La Seu. It is a fantastic spot for catching free outdoor shows and films during the evening in the summer months.
El Corte Ingle or El Corte Chino?
The main shopping area in Palma is reasonably interesting, although I have to admit that I didn't really do a lot of shopping in the giant El Corte Ingles. I preferred the Chinese shops along Eusebi Estada street past the bus station.
Here, you will find the cleverly named El Corte Chino and other shops selling Chinese clothes, ornaments and bric-a-brac. I always enjoyed seeing a different side of the capital and weird Majorca attractions in this part of the city.
Further down the main avenue past el Corte Ingles you will find a street market on Saturday mornings. If you turn left from here (when facing the water) towards the Plaza Columnas you will head into an interesting part of town with lots of Latin American shops and restaurants.
Once you have had your fill of empanadas and bandeja paisa you can keep going to the Mercado del Olivar to sample fresh seafood. This isn't the only market in the city but it is probably the most interesting.
A Wonderful Climate
I don't think I have ever been anywhere that has such a wonderful climate as on this island. The sun shines most of the year making it a fantastic place to spend time out of doors on a Majorca trip at any time of year.
My favourite memories of Palma are probably of walking along the seafront on the Paseo Maritimo at 4 or 5 in the afternoon. This was a regular stroll I made into the centre and I can still feel the warm sun on my face if I close my eyes and remember it.
The summer sunshine brings a huge number of visitors to Palma but in winter it is still a really pleasant place to spend some time, with many warm and sunny days. Of course, when the sun really starts shining during the summer than a dip in the water is the only way to truly feely refreshed.
If you travel doing the winter months you will find many of the resorts and surrounding Majorca attractions virtually closed down. I used to walk to work through the deserted streets of Palma Nova during the winter, past hotels, shops and restaurants that has closed down for the season.
However, the large number of foreign residents living in places like Palma Nova assures that it doesn't turn completely into a ghost town in winter. In fact, this is a great time of year to have a long sandy beach all to yourself if you like.
Stretch Your Legs and See Some Majorca Attractions
If a walk around the fairly compact centre doesn't stretch your legs enough then you could head down to Palma city beach. Just go the waterfront walkway and then turn left while facing the water.
It is a relatively short walk to the city beach, from where you get a different view of La Seu and the rest of the city. If you want to keep on walking then you can eventually reach the resort of S'Arenal by walking in this direction past places like Can Pastilla.
Walk to Cala Mayor
Another option is to head down to the waterfront in Palma but this time turn right along the Paseo Maritimo. If you are here during the summer months this will take you past some huge cruise liners in the bay and some very expensive looking private yachts.
Keep going and you will reach Porto Pi shopping centre and then go past the Spanish Royal residence, which you can't see from the street I am afraid. You then reach Cala Mayor, which is where I lived.
There is a lovely little beach down here. It can get busy during the day but I used to head down at night with a picnic and then float in the sea.
I would wait for a cruise ship to pass and send my flying into the sand with its awesome wake.
I used to get the bus from here to Palma Nova but it is just about walkable. Having said that  everyone in my office seemed stunned that I had walked there on day.
Another great walk is up to the castle, which is known as Castelll de Bellver. This is a fairly short hike from the centre although if you do it on a hot day the climb and the heat will take their toll on you.
All in all, the area in and around Palma is perfect for walking around and seeing some Majorca attractions. If you want an active break then you can easily find it here.
Various Cultures on One Island
One of the things I most loved about Mallorca is that the different resorts all offer different types of atmosphere. For example, Magalluf is an infamous party spot for young British holidaymakers.
Palma Nova is next door to Magalluf and still has a strong British influence but is a lot more restrained. This is the place to head to for an all-day British breakfast or if you want to watch an episode of Eastenders or Coronation Street on the TV for any strange reason.
There are also other groups of different nationalities who come here on holiday. Many also come to work during the summer season apart from the Brits.
I had customers living in Palma Nova who had come from countries as far apart as Chile, Nepal and Senegal.
In terms of getting out to enjoy the beach, there is a long, sandy beach that runs alongside both Palma Nova and Magalluf. It has a number of bars and restaurants alongside it.
I saw this beach get incredibly busy during the summer months, as it is one of the main Majorca attractions.
It is worth pointing out that Magalluf in particular gets pretty wild during June to August. Big groups of party lovers come here to have a good time and the nightlife isn't for the faint-hearted.
If you prefer to just sample the place during the day then this is an easy day trip from Palma. Go by bus if you want to see a different side to the island and some alternative Majorca attractions.
S'Arenal for German Experience
On the other hand, if you go S'Arenal on the opposite side of Palma you will see a resort that is definitely geared up for the German market. I went here a couple of times and ate some fantastic sausages while listening to cool German pop.
There is a nice beach here as well. It didn't seem quite as good as the one in Palma Nova and Magalluf, though.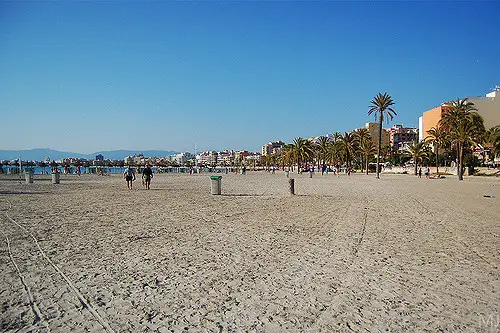 It is just about within walking distance from Palma but I got here on the bus and would recommend doing this. Mainly because there isn't a lot of shade in some parts of the route.
To me, living in Palma de Mallorca and being able to travel to these different places was fantastic. It was like being able to see Spanish, British and German culture right on my doorstep.
I almost felt that I could go on holiday in different countries just by taking a short bus trip.
Speak Like the Locals
When I first landed in Palma I was rather confused. As usual, I hadn't done much research and didn't know much about the place.
I knew some Spanish when I go here but as I walked around the capital it seemed to me that no-one was speaking it. Obviously the large volume of tourists coming here means that you hear English, German and other foreign languages a lot.
However, the tongue I most heard used in Palma sound to my ears like Portugeuse. It was only after doing research that I discovered that many locals here speak Mallorquin.
This is similar to Catalan but generally classed as a language in its own right.
You probably won't hear too many people speaking Mallorquin in the resorts. However, my boss used to greet me with hearty "Bon dia" every morning.
In Palma it is common to hear it being spoken or to see signs in both Spanish and Mallorquin.
This is why places, streets and Majorca attractions often have 2 different names allocated to them. It can be a bit confusing at first.
If you see 2 very similar looking names then the chances are that it is one place. They are probably just the Spanish and Mallorquin versions of the same place.
The Kids Learn Mallorquin
Interestingly, a couple of my ex-pat customers with kids told me that schoolchildren learn everything in Mallorquin. Only the specific Spanish classes are held in that language.
Indeed, I remember them coming in to see me very confused. They had been sent a letter from the school that was completely in Mallorquin and they didn't understand it (neither did I).
The local tongue has a lot in common with French and Spanish. Quite a few words are close to their English equivalents as well.
No-one in Majorca expects tourists to speak any Mallorquin but they will be pleased if you make the effort.
When Is a Soup Not a Soup
It is easy to get cosmopolitan food for all over the world in Palma de Mallorca. I loved the Turkish restaurant in Cala Mayor and also ate a lot of Chinese and Colombian food here.
Having said that, I definitely recommend trying some of the classic local dishes while you are here. The best way to do this is to look for a bar or small restaurant offering  a fixed price menu del dia.
This is a brilliant value type of meal with at least 2 courses and usually with a drink included too. My favourite dish here was sopa mallorquin.
This sounds like it should be a soup but isn't really. Instead, it is a tasty plate of pork, cabbage and various vegetables.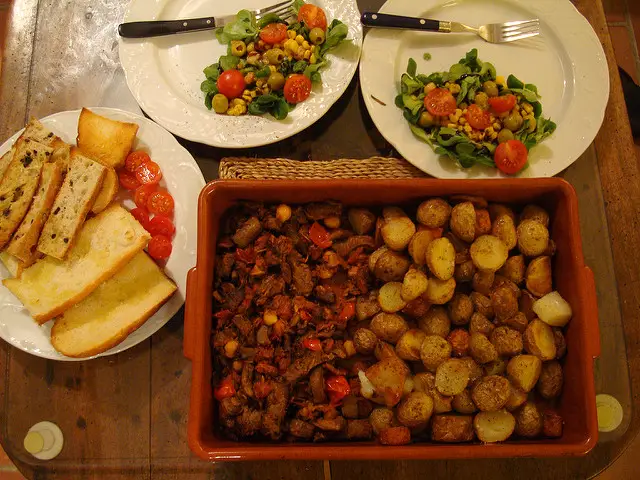 It is delicious and the frito mallorquin is another dish to look out for.
I also got a succulent suckling pig with my menu del dia one day, which was a very pleasant surprise for such a good value meal.
The Sweet Majorca Delights
Anyone who is as sweet-toothed as I am will also want to check out the wonderful ensaimadas. The island is famous for these delightful pastries.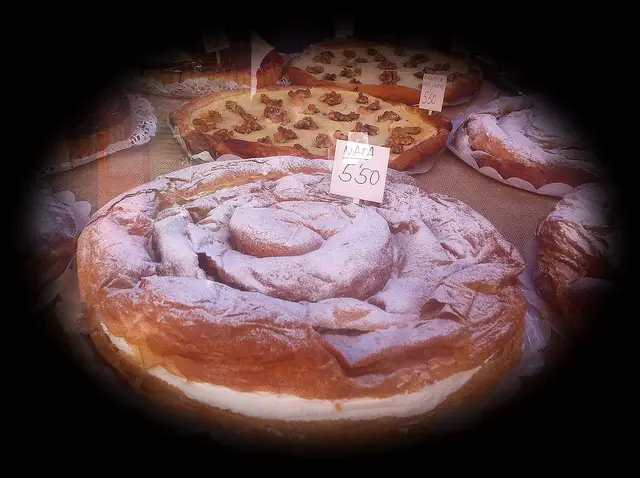 These are incredibly tasty pastries that are usually filled with different types of sweet stuff such as cream or  type of superb pumpkin jam.
The foreign tourists who visit Mallorca don't seem to take away many ensaimadas with them. However, just take a look look at the Spanish visitors going to the airport.
You will see that they nearly all take away boxes home with them. I honestly don't know why other tourists don't do the same.
Look for the little octagonal boxes hanging outside the doors of shops. You will get the most traditional ensimadas here.
You will need to order at least a day in advance but it is worth it.
Some supermarkets sell slightly inferior versions off the shelf. Take some home for an extra way to remember this fine island.
Majorca Attractions You Must See!
Whether you're seeing the sights, or tasting the delicacies, there are so many Majorca attractions you must see for yourself! Immerse yourself in this amazing culture, the brilliant colors of the beach, and the many scenic views on your next holiday!
Please follow and like us: