As an Amazon Influencer, we earn from qualifying purchases you might make if you click any of the links on this page.
A trip to the Galapagos Islands makes a great family vacation. Here are the top things to do in the Galapagos Islands for families.
Do you have vacation time coming up that you want to spend with your family? Are you looking for a destination that you've never been to before?
This volcanic archipelago in Equador is a dream destination for travelers who want to spend time closer to nature. With our knowledge of travel, you will be able to find the right activities for you and your family to make memories abroad.
Here are the top 10 things to do in the Galapagos Islands for families.
Leon Dormido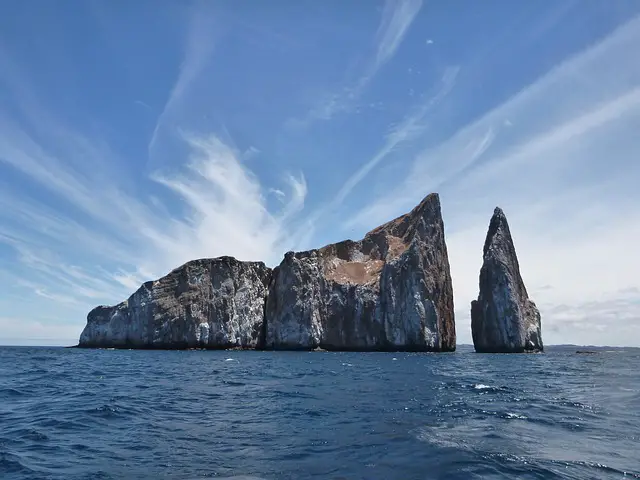 When it comes to what to do in Galapagos, one of the most important options is visiting natural wonders. One of them is Leon Dormido, also known as Kicker Rock, which got its name for looking like a sleeping lion.
This is one of the most fun things to do because it takes your family out to the middle of the water so that you can see the rest of the islands. Take a boat trip from Puerto Baquerizo Moreno and do some snorkeling to see this rock up close.
Rancho Primicias
The Galapagos definition is a group of islands, some of which act as homes for unique wildlife. One of them is Santa Cruz Island, and Rancho Primicias serves as the home for giant tortoises that dwarf the turtles that you might find in your backyard.
Take your family to this island for a day so that you can visit sanctuaries such as Puerto Ayora and El Chato Tortoise Reserve. You can watch these tortoises go about their lives before you venture over to local restaurants for lunch.
La Loberia
Another island that exemplifies the Galapagos Islands definition is San Cristobal Island, which offers the opportunity to get close to sea lions. One place on this island that you'll want to visit for this mission is the beach La Loberia.
In addition to spotting sea lions, you'll also be able to check out Galapagos penguins, marine iguanas, lava lizards, and other unique creatures. For your kids, it will be like going to the zoo with fewer restrictions, though caution is still advised for getting close to these animals.
Concha Perla
If you and your family are big fans of underwater activities, you should definitely save some of your visit for time at Concha Perla. There are plenty of spots here for swimming and snorkeling, depending on how much energy you have.
Snorkeling gives your group the chance to get closer to fish, turtles, penguins, and sea lions and watch them go about their day searching for food. There are also boat tours available in case you want to relax while you check out the area.
Sierra Negra Volcano
There are other things to do in Galapagos that don't involve explore the ocean. Among them is a trip to Sierra Negra Volcano on Isabela Island, which is still active and will give you a challenge if you like to hike.
It's advised to bring along a large supply of water, snacks, and hiking equipment for the whole family so that you can fulfill your travel up the trails. The top will reward you with amazing views of the ocean and other islands, which will make for great additions to your photo collection.
Flamingo Lake
If you want to give your spouse and kids a break from hiking and snorkeling, then you should take some time to visit Flamingo Lake. This lake on Isabela Island got its name for being the home of these pink beautiful birds.
You can take your family on a boat trip to watch flamingos in their natural habitat while you keep an eye out for the colorful fish that swim through the lake. Make sure beforehand that the day you will spend at the lake will be a sunny one so that you can enjoy great weather.
Puerto Egas
The best things to do in the Galapagos Islands allow you to venture into a variety of environments on foot. That's where Puerto Egas on Santiago Island comes in, as it is full of natural wonders that you can't find in your local park.
This spot consists of a lava shoreline with eroded formations that create lava pools, helping the islands stand out among tourist spots. You can also help the kids check out the fish, crabs, iguanas, and other wildlife that inhabit the area.
Tortuga Bay
Another place that serves as a relaxation spot from all of your traveling is Tortuga Bay on Santa Cruz Island. This sand has relaxing sand for when you want to work on your tan while your kids work on their surfing skills.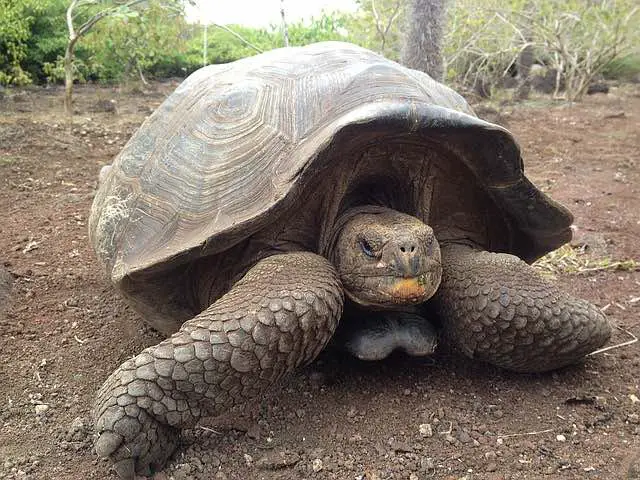 Take a boat out at the bay so that you can teach your kids how to fish and have lunch in the middle of the ocean. You might be lucky enough to see turtles and iguanas walking by while you relax in the sand.
Puerto Ayora
If you want to see what the Galapagos Islands have to offer for shopping centers and restaurants, then your family should check out Puerto Ayora on Santa Cruz Island. The malls are full of items that you can take home as souvenirs to show off to friends.
Restaurants in this town also come in a variety in case you want to try new food for lunch or dinner. The entertainment in Puerto Ayora will serve as a nice break from the ocean and woods so that you can enjoy being closer to civilization.
Puerto Villamil
Another town that you will want to visit or stay in during your visit to the islands is Puerto Villamil on Isabela Island. This town is a little quieter than Puerto Ayora, so you will have an easier time relaxing at night, whether it's outside or in your hotel.
Finding a hotel that will put you within walking distance to the beach and a short drive to Sierra Negra Volcano so that you can save time and money on traveling. You will also have different restaurants to choose from for meals.
Ready To Check Out These Things to Do in the Galapagos Islands
The things to do in the Galapagos Islands are perfect for families looking to spend more time in the outdoors. With these activities and locations, you will give your family a vacation that they will never forget.
For more travel expertise, check out our guides so that you can have fun and be safe traveling the world.
Please follow and like us: