As an Amazon Influencer, we earn from qualifying purchases you might make if you click any of the links on this page.
When you visit San Francisco you don't have to stay in the city. In fact, there are many places to camp and enjoy the outdoors as well as explore this great place. So when you are booking flights to San Francisco, cheap air tickets and staying in a campground can really reduce your costs. So you have more cash to spend on enjoying yourself whilst you are there. It is also great for those who want to get back to nature but not be too far away from the facilities you need. Here are some of the top camping near San Francisco.
Rob Hill Campground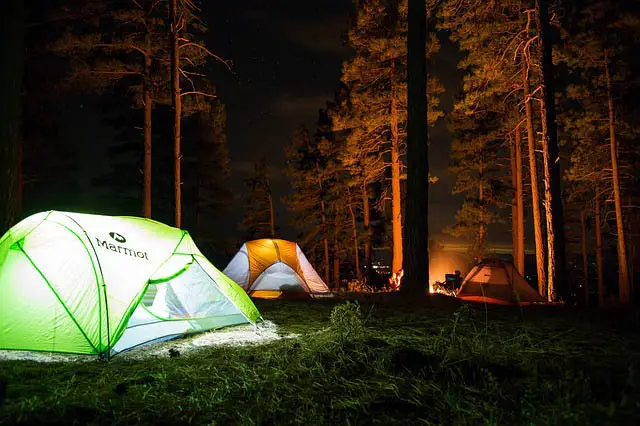 Known as the only campsite truly within the city limits, Rob Hill is found just off the Bay Area Ridge Trail in Presidio. When planning on camping near San Francisco this is a popular choice as it is close enough to hike or bike to the heart of the city. In terms of facilities, this site has room for sixty people across two grounds. You will find fire pits, a barbecue, food storage lockers, picnic tables, and restrooms. However, there are no showers here.
This campground is open April through late October. It is also for tents only, so you cant bring an RV to camp here. Camping is set up for groups and the maximum you can stay is three nights at a time.
Kirby Cove
If you are looking for a campsite with a view, then Kirby Cover will not disappoint. You will need to be self-sufficient here and the walk to the actual site is quite long. But it is worth it once you get there. Carry your gear about a mile along the trail to reach the site. There are five grounds that accommodate up to ten people within each.
It may be an effort but the incredible view, being virtually underneath the Golden Gate Bridge is totally worth it. Book your slot to stay here between April and October.
Candlestick RV Park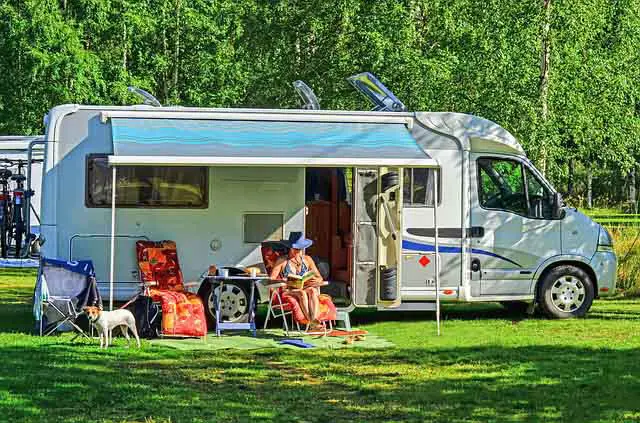 For those who are looking for convenience, this is an excellent choice. It is located just off US Hwy 101 south between the city and the airport. Right on the edge of San Francisco Bay. There are over two hundred places to camp which cater for both RVs and tents. You will also enjoy the free shuttle bus that takes you directly to the city.
Angel Island
Angel Island is the largest natural park in the San Francisco Bay is only accessible by boat. But the allure of staying on this beautiful place is too much for some. There are a few places that are available t book for camping and you can buy ferry tickets to get to the mainland. The best part of staying here though is the stunning views you get across the bay.
Mt. Tamalpais State Park
About an hour from downtown San Francisco, this California state park is a great place to get away from the city. The big draw to this site is the fabulous peak and views from over two and a half thousand feet. If you are looking for a true place to get away from it all then this is a great option. But you must book in advance as sites are few and far between. Very popular too.
Bicentennial Campground
Are you on a budget? Then this campsite is for you. With no charge to stay here you just need to turn up and find a space. It is small, with only three campsites which are each suitable for one tent for up to three people. But it is really accessible. Only one hundred yards from Conzelman Road and the Battery Wallace parking area. Be prepared for a lack of facilities though, as you won't even find running water here.
Would you go camping near San Francisco?
As you can see, there are lots of different options for camping near San Francisco. But would you choose to stay this way? It is a great way to combine and outdoors and city adventure. So if you are interested in visiting the city but are an outdoorsy type at heart, you may enjoy one of these camp sites for your next trip.
Please follow and like us: