Mexico is full of magic wherever you turn. From its beaches and wildlife to its breathtaking vistas to the world-class dining experiences you''ll have stopping in at any local cantina, there's a lot of beauty and wonder to take in. Travellers who aren't as familiar with the dazzling sights and sounds of Mexico. They are likely to get overwhelmed, especially in the space of a short vacation.
The important thing to remember during your Mexican getaway is that not all the magic happens in one place. Furthermore some of the most culturally rich locales in Mexico are hidden away in small towns. Hole-in-the-wall places you would never have thought to look. Before you start planning to hit the big coastal cities, here are a few overlooked gems that you don't want to miss while in Mexico. From the architectural wonders of Campeche to the thriving craft fairs of San Cristobal de las Casas. Read on to learn about some Mexican towns worth going out of your way for.
Tlacotalpan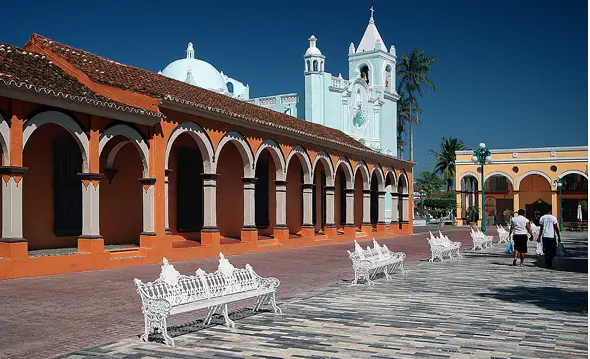 Image Flickr
This old river town is defined by its relationship to water. Colourful longboats line the river's edge, and stately old buildings give the town a sleepy, relaxed vibe. Don't worry: It's not too laid back. If you're looking for excitement and adventure, Tlacotalpan, known as the "pearl of the Papaloapan," is home to a ton of theaters, museums, and cultural centres. Not to mention it's main attraction, the UNESCO Heritage site.  This is in the form of a street full of colourful buildings with lime green roofs and pale pink columns. Architecture buffs won't want to skip this one.
Xochimilco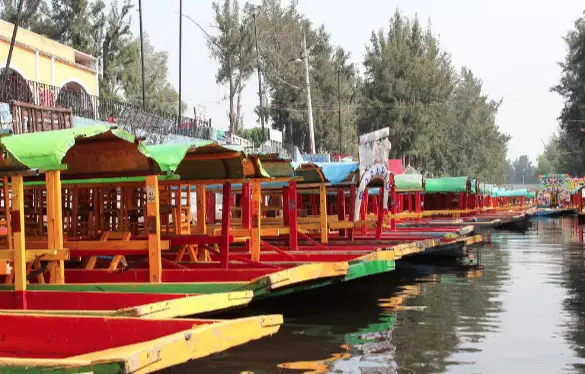 Image Flickr
Located near Mexico City, and only an hour's drive away from Royal Holiday's Grand Park Royal Cozumel location. This small town offers incredible food and local culture. Even as a smaller suburb, you can taste the culture and flavour of Mexico City in all of Xochimilco's unique offerings, from the greenery of its gardens to its colourful canals. In the mood for something romantic? Take a trip through the floating gardens or rent a gondola (or "trajinera") to get the best hands-on experience of the town's incredible canal system. Breathtaking altars and architecture set Xochimilco's churches apart from the rest. Even if you're not religious, it's worth the trip just to get a glimpse of the altar at the San Bernardino Church.
Oaxaca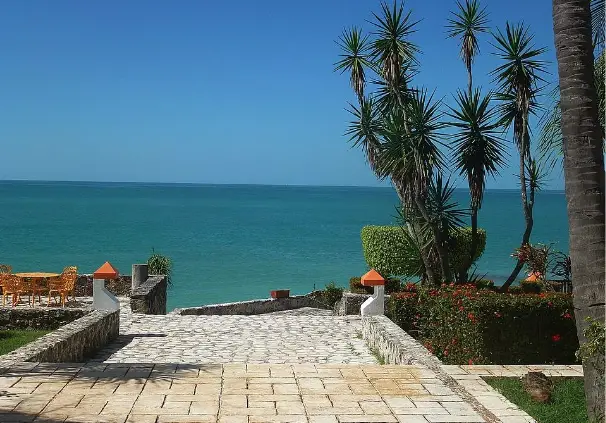 Image Pixabay
Oaxaca is a more well-known destination for travelers looking to get the most out of a Mexican vacation. Located only a half hour away from the Park Royal Huatulco, Oaxaca is a site of culture featuring beautiful churches, gorgeous ruins, and unbeatable cuisine, including the local mole, which comes in seven varieties from sweet to extra-spicy. Folks looking to take an eating tour of Mexico should have no doubts about starting here. But use caution: Spending too much time in Oaxaca might leave you too full to enjoy Mexico's other culinary high points.
Guanajuato
Image Flickr
For the lovers of the weird, artistic, and unexpected, Guanajuato will not disappoint. Start at the childhood home of famous painter (and lover of Frida Kahlo) Diego Rivera and work your way down to the mummy museum to enjoy some unconventional delights. Callejon de Beso alley is beautiful pitstop for lovers of bright colours and scenic oddities, and the Jardin de la Union is a beautiful walk-through garden and park perfect for a quiet stroll.
Campeche
Found on the Gulf of Mexico, less than an hour away from Royal Holiday's Park Royal Cancun hotel, Campeche is a colourful town full of Mayan ruins and sumptuous beaches. If you're not a fan of crowds and tourist sites, the quiet of Campeche, along with the beauty of its towering ruins and historical sites, will ensnare you. From Ednza to Calakmul, you will be in the centre of culture, history, and incredible beauty wherever you turn.
San Cristobal de las Casas
Fans of crafting, giant markets, and colourful personalities and bound to adore San Cristobal de las Casas, with its open markets and streets crammed with handmade goods. If you're looking for the perfect keepsake to bring back, look no further than the street markets to find something unique for everyone on your list back home. While you're there, don't forget to stop in at the Museum of Mayan Medicine to learn a bit more about indigenous culture. If you love incredibly specific museums and attractions, you're in even more luck: Both the Amber Museum and Ecotourism park were designed with a very specific educational agenda in mind. Once you're all museum'd out, you can to Sumidero Canyon for a tour or to simply spend a day in the sun.
Tequila
Image Flickr
One more fabulous town in Mexico, Tequila is home of Margaritas and delicious beverages. As the name suggests, the drink tequila was invented in this amazing place by the locals, years ago by using the blue agave cactus. After that the Spanish rulers honed the drink further through diverse distillation procedures. Situated 65 km (40 miles) from Guadalajara, within the Jalisco state, the place is a bustling tourist spot with a plethora of wonderful visitor facilities including delicious food, historic sites like the colonial churches and the wow-worthy distilleries that attract people from all across the world.
Barra de Potosi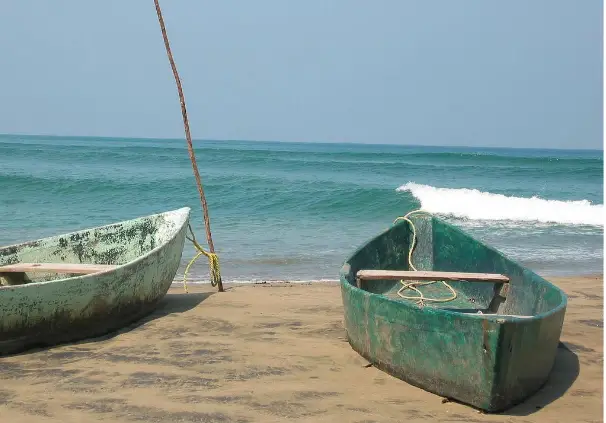 Image Flickr
Home to around 400 residents, this famous town comprises of beautiful waterside eateries that serve decadent delicacies. The canals are crowded with people eager to catch some good fish. So you start planning a visit into this splendid town comprising of three core streets that dissect into smaller residential ones. Expect to see some exciting fishing sprees, snorkeling activities, lagoon and kayak tours and humpback whale sightseeing. This tiny fishing village is like a mini urban centre with some brilliant ecosystem like the Laguna de Potosí. Potosi is a 4-mile long wildlife habitat featuring a horde of stunning species like cormorants, pelicans, kingfisher and herons. It offers a more lucid insight into the real Mexico City and its inherent culture.  One of those places you don't want to miss.
Sayulita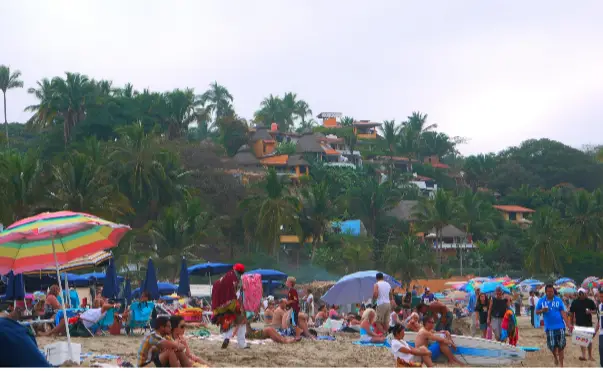 Image Wikipedia
Known as the precious jewel of the Riviera Nayarit, Sayulita is no longer a quiet and remote fishing town. The growing influx of visitors every year to this surfer spot has turned it into a popular visitor attraction. It's a great spot for enjoying some great snorkeling and surfing sessions. The area has been developed over the years with amazing infrastructure expansion to include lavish diners, BBQ outlets, resorts & hotels for guests and inexpensive bars that serve fresh fruit drinks amongst other beverages. It's a great place if you're looking for thrilling night life fun with the crowded beach area and surrounding restaurants that naturally lift up the town's brilliant & mesmerizing aura and ambience.
A Holiday in Mexico and The Magic that Awaits You!
These Mexican towns clearly have something special to offer! Find your way to these amazing cities for a holiday you won't soon forget.
Please follow and like us: