Becoming a prepper will require you to consider several things and look out for different possible situations. As a prepper, one should prepare for all the possible things and create various courses of action to approach these instances. These unforeseen circumstances come along with different degrees of risks, which must all be identified so as to mitigate them.
It is equally essential for travelers to become a prepper no matter what the purpose of your travel may be. This does not only mean that you prepare all the necessary items that you should bring with you inside your luggage. It also means that you must take into account the situations that may confront you and be prepared for whatever those may be.
You should include some pointers in your list when you travel to keep you and your companions alive throughout your trip. These key points are most important, especially if you get caught up and encounter a disaster during your travel. Being a prepper will help you be ready for these situations and be sent home safely.
We are going to talk about these pointers and more in this article. This can help you be ready and mitigate any possible risk that you might encounter. We have provided a list of the things you must do to help you travel like a prepper on your next trip.
1. Consider the context and reason for your travel.
This is probably the best initial step you must do before even starting to fill up your luggage and get ready. It is crucial that you ask yourself where you will be going, whom you will be traveling with, and what the purpose of your travel is to proceed to the succeeding steps when preparing for your trip. Having the answers to these questions will give you a clearer vision of the amount of stuff that you need to pack with you.
To simply put it into an example, you would not be packing the same bulk of clothes when you are traveling outside of the country similarly when heading out on an out-of-town trip with an additional carry on of a bug out tent. Conversely, you would be packing differently when you are traveling through a plane than with a car. These are only some of the things that factor in and determine how much you need to prepare for your travel.
Your goal as a prepper should be geared towards taking into consideration the destination of your travel alongside the context of the reason for the said trip. This will enable you to identify the risks you are most likely to encounter and mitigate them as much as possible. The range of these risks or emergencies must be from the most minimal travel delays to the more difficult situations.
Also, identify the proximity of your destination to your home, alongside whether it is more of a rural or urban area. It is also vital that you determine the restrictions in your destination point, especially with the way you dress. Identifying the shortest and safest route to take is also advised to help mitigate any possible risks.
2. Prepare all the essential prepper tools.
Another vital thing to do when preparing for a trip, whether it be out-of-town or overseas, is to secure all the essential prepper tools. This will help you be ready whenever something is needed in the middle of your trip by simply pulling them out of your bag. This can save you the hassle of having to stop over somewhere to find a convenience store.
These multi-use tools are often overlooked but will give you several benefits an ordinary and casual traveler may not experience. As we dig into these tools, also remember how important it is to be aware and knowledgeable of crucial matters such as the major freeways and the route back to the airport. Keeping an open eye on the things that are going on around you will save you from a lot of hassle.
Going back to the tools you should bring with you, make sure that you have several everyday carry (EDC) items with you to prepare for unforeseen circumstances. It might sound odd for many, but the best starter to secure is a knife because of its utility and survival purpose. A tactical folding knife is advisable as it is more handy and can be used in a number of ways.
Another prepper tool you should bring with you is a headlamp. It is also functional like the former and can be used even hands free. Headlamps are great for rural travelers and even for those who want to look out for the possibility of an earthquake. You just slap it on and ensure you have enough light to guide your way.
We often see this tool in most travelers because of its multipurposeness and affordability. A bandanna can be turned into a lot of things that will help you be prepared for any scenario. This cheap item can filter contaminants from the air, protect you from the sun, become a bandage in case of injury, and many others. Bring multiple bandannas to be sure, as they are also very lightweight and do not take up a lot of space.
Also, carry a backup source of power with you in case you experience delays somewhere. Making sure that your devices are charged will help you stay connected with your family, especially in times of emergency. Most importantly, a wise prepper always brings cash aside from debit and credit cards. You will never know the availability of ATMs in your destination, so it is better to be ready.
3. Prepare for worst case scenarios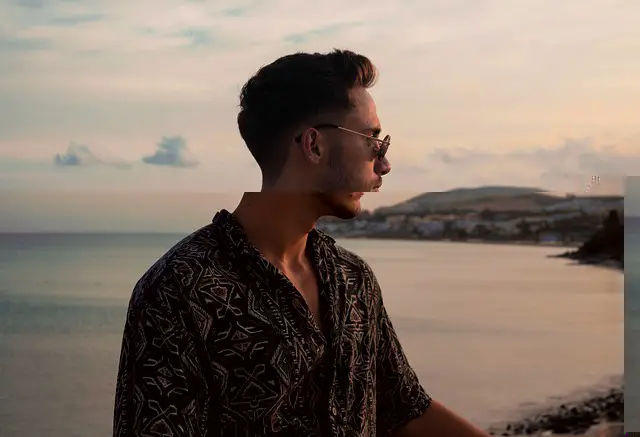 There are more prepper tools you can include in your EDC bag to help you be prepared for any scenario. But what if you get caught in the worst situation and are forced to walk going back home? What do you need to secure with you to ensure that you remain comfortable and make it back to your family?
It is best that you pack clothing in your get home bag that is suitable for any type of weather to prepare you for this worst case scenario. Bring long sleeves and long pants to keep you protected, a rain gear, and a trusted pair of walking shoes. It will also be best to know the route going back home and identify the ideal path to take with the most minimal risks.
Equip Yourself
It takes a lot of things to consider for you to travel like a prepper. However, it is not impossible as long as you think of all of the possible situations that you might encounter along the way. When you have all these ready with you, rest assured that you can enjoy your trip whether it be for the purpose of work or leisure.
It is best to be ready for every possible scenario that you might encounter and have all of the necessary tools with you. This will leave you feeling unworried, knowing you have everything that you need with you. The items we have provided above may only be a few, but those are good ones to help you get started and create a trip that is not only memorable but is also equally as safe.
Please follow and like us: