Are you cruising to the mountains for the weekend? Or are you going on a long-term trip backpacking through Europe? No matter where you're going or how long you'll be there, you've got to pack the right travel gear if you want to be comfortable, safe, and happy on your travels.
But if you've only got a limited amount of space in your suitcase or the trunk of your car, how do you determine what's an essential item to pack and what's not? Here are a few must-have travel gear and accessories for men.
Comfort clothes
Obviously, you'll want to bring some travel gear that's appropriate for whatever place you're travelling to: winter gear for a snowboarding trip, beach clothes for Cabo, button-ups for Vegas, etc. But don't forget to pack some comfort clothes, too.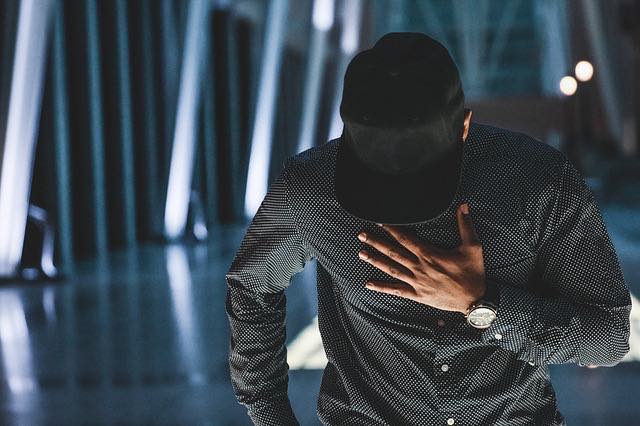 You might have some downtime during your trip where you just want to kick your feet up and unwind—and you might not feel so cozy doing that while you're wearing a heavy jacket, or jeans, or a button-up.
It's also important to have comfort clothes for when you're in transit. If you're going to be driving, flying, or sitting on a train for any number of hours, you want to be dressed comfortable or else a 1-hour trip could feel like a 5-hour one.
Don't be afraid to leave some room in your suitcase for some comfort clothes, whether those are men's basketball shorts, sweats, or board shorts.
Snap Backpack
Never travel anywhere without a quality backpack. A backpack is one of the best carry-on luggage bags for planes and trains, and they're also easy to carry with you while you're going hiking or exploring a new city.
If you're in the market for a new travel backpack, go for a snap backpack. Snap backpacks are a lot more stylish than your standard college backpack, and they'll keep you from looking too much like a student or tourist when you're travelling.
If you're travelling with a lady friend, here are a few great travel backpacks for women.
Sunglasses
Sunglasses are one of the most common travel accessories that guys forget to pack. Sunglasses are a must-have travel gear for two reasons.
First, they'll help you protect your eyes. If you're going to be driving through the snow on a bright day, lounging on the beach, or flying somewhere (the sun could really hammer your eyes if you're sitting by the window), you should always have eyewear to protect your vision.
Second, sunglasses are cool. Lounging on the beach without sunglasses is basically the equivalent of lounging on the beach in a turtleneck. So if you're in the market for a new pair, look for the right pair of sunglasses for men that perfectly matches your style.
Noise-Cancelling Headphones
Noise-cancelling headphones can be a godsend during some trips. Whip out your headphones when you're seated next to a snoring dude on the plane (or if you're sitting by the wings), or when you're trying to catch some Z's in a busy locale.
When you're travelling, you need to be aware of your surroundings at all times. Don't let noise-cancelling headphones distract you—when you're deprived of sound, you'll be more susceptible to pickpockets or you might not hear oncoming traffic. Only use them when you're in a safe setting.
Digital Luggage Scale
Wouldn't it be nice to have a portable luggage scale that you can take with you on your travels? That way, you'll know exactly how many souvenirs you can stuff into your suitcase without having to pay extra baggage fees. Thankfully, there are plenty of digital luggage scales you can buy that are portable enough to stick into your carry-on luggage.
Digital luggage scales are super easy to use—you just strap it on to your suitcase, and then you lift the suitcase by the scale. The scale will instantly determine how heavy your luggage is—and yes, it's very accurate. This is a great travel accessory to have if you're going on a longer journey.
Notebook
Last but not least, bring a notebook on your journey! Travel is oftentimes a cerebral experience, so be sure to jot down your thoughts and experiences in your notebook so you can reminisce later.
Happy travels, dude.
Please follow and like us: